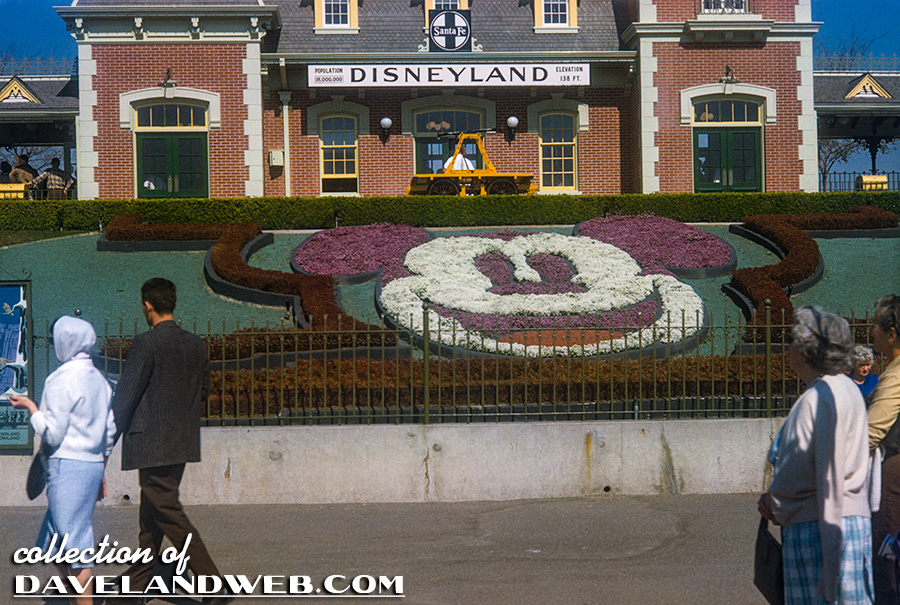 Fasten your seat belts, readers, as Daveland takes you to yet another series of retro Disneyland images. March 1960 is the date stamp on this batch, starting out with none other than the Mickey floral and Main Street Train Station hard cart. I believe that is Audrey Hepburn trying to be incognito with the scarf on the left. Next up are a few images from Storybook Land, starting with this one of Cinderella's Castle.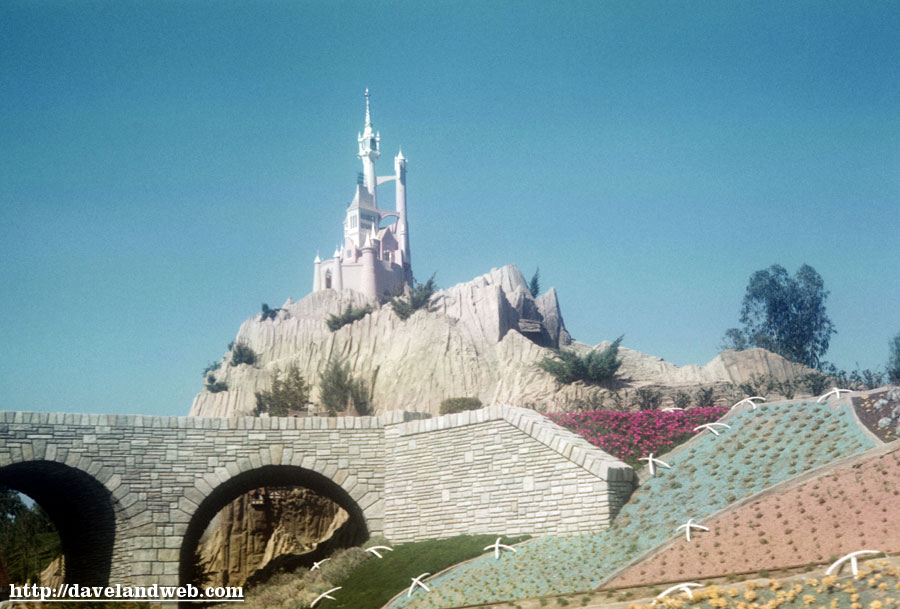 More florals: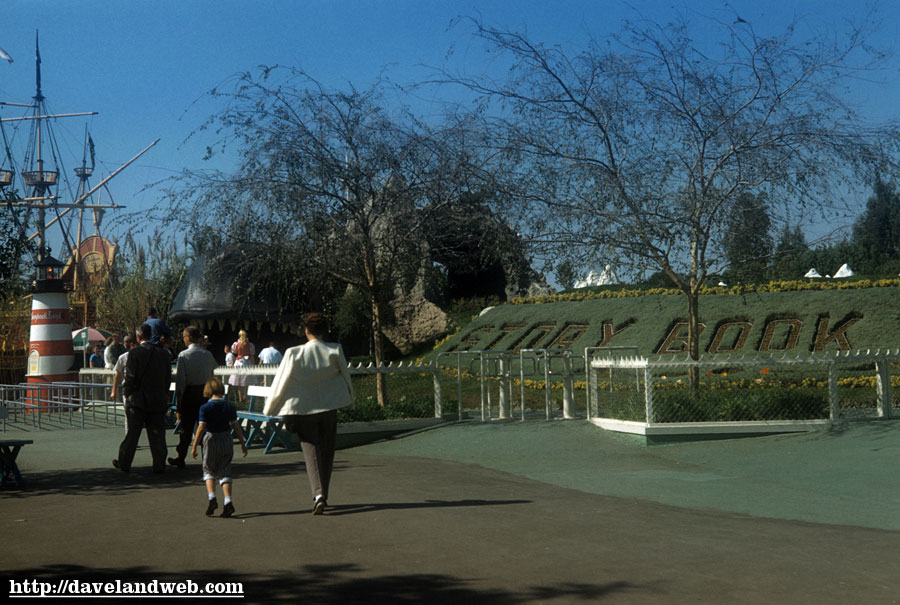 One of the lesser known Kodak Picture Spots, the infamous benches of Fantasyland:
A great Skyway shot of Cinderella's Castle again, but this time we get the distraction of the REAL world as well: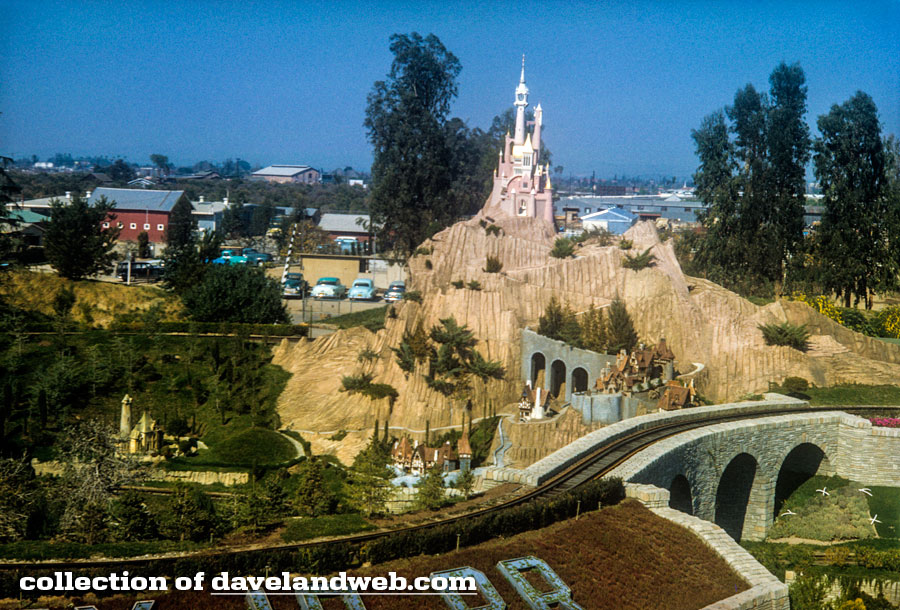 Now HERE'S a great Skyway shot of Storybook Land: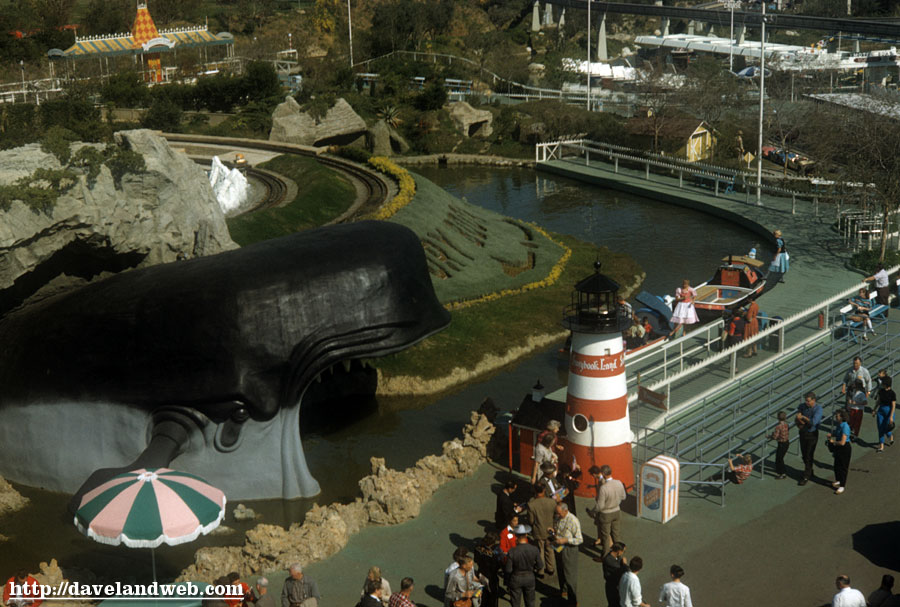 I am including 2 detail shots from this photo; the first is of the Midget Autopia, and the 2nd is a request for info.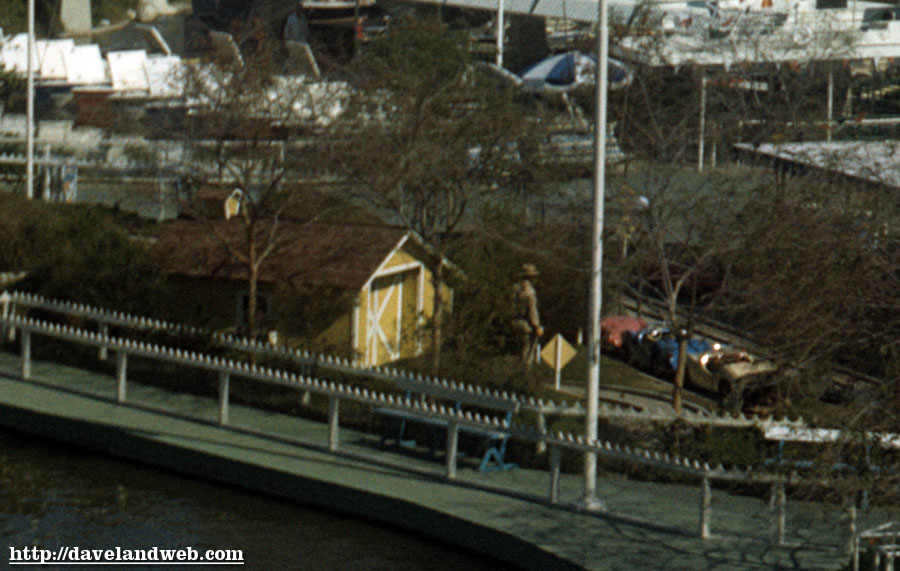 By March 1960, the Viewliner was supposedly kaput. However, zooming in on this, I could swear that this is the Viewliner and not the Monorail. Experts?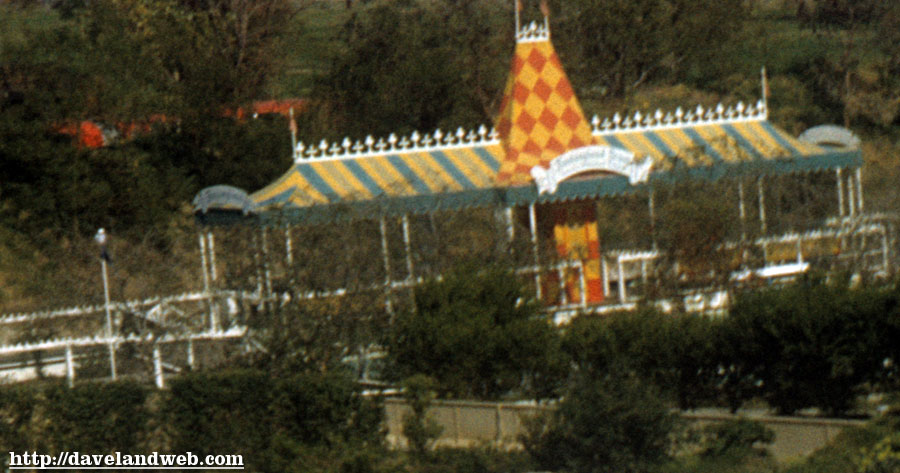 See more vintage and contemporary Disneyland photos at
my main website
.