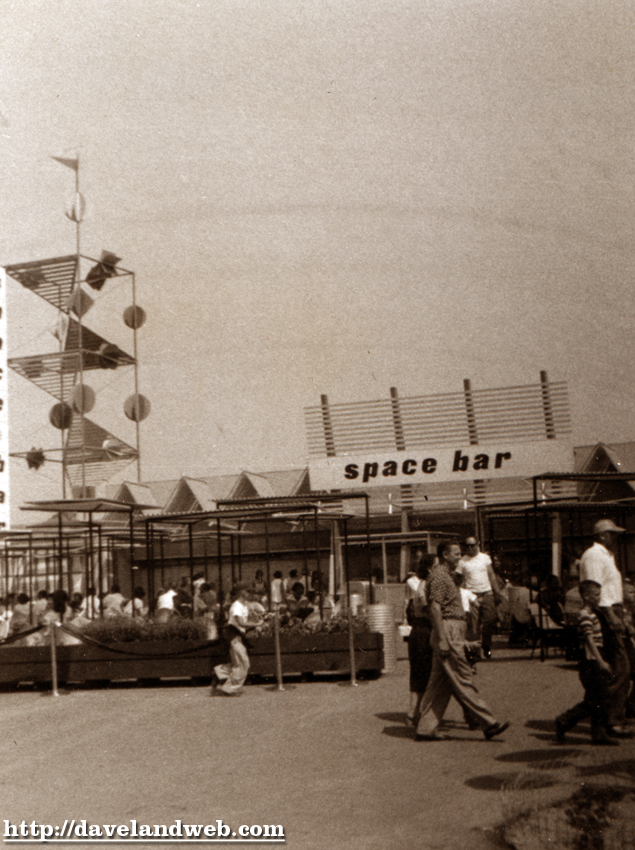 Hungry? Here's the latest in the foot of Tomorrow...available today at the Space Bar! I am making a semi-educated guess that this 2nd shot is an interior from the Hall of Chemistry. Don't Betty & Bud look happy with all that Monsanto has shown them?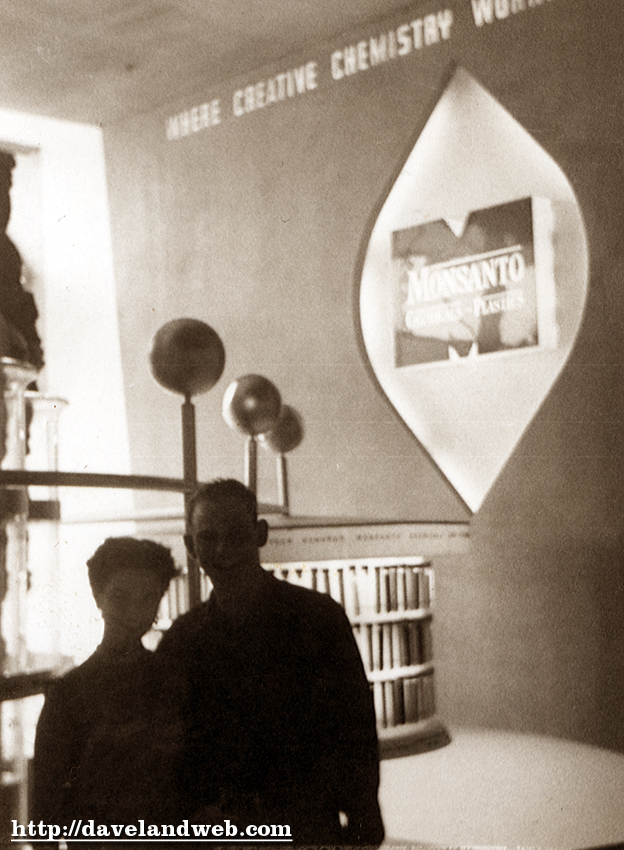 This one is a favorite; at first glance, it's just Betty, striking the typical pose of any woman of the 50's who wants to look like the model (literally) woman of the day. But then take a closer look...today, if you see kids and/or adults running at Disneyland, most likely it's to get onto the Nemo Submarine Voyage, or to see the new Jack Sparrrow figures at POTC, or maybe (and I know this is a stretch here...) the California Screamin' Coaster from DCA. Yet in this August 1955 shot, the kids are running to the Castle; they want to get to those Dark Rides, which was a fairly new concept. They wanted Dumbo...the teacups...what was exciting to them today is probably a little closer to ho-hum to the technically spoiled kids of today. Yes, I'm getting older as I lament the simpler pleasures of the past.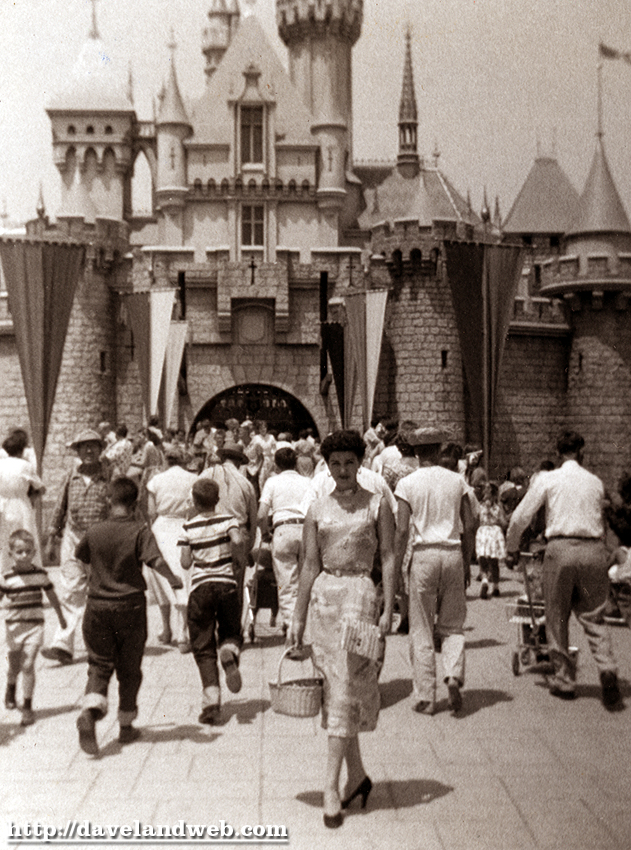 Speaking of dark rides, here's the Peter Pan exterior: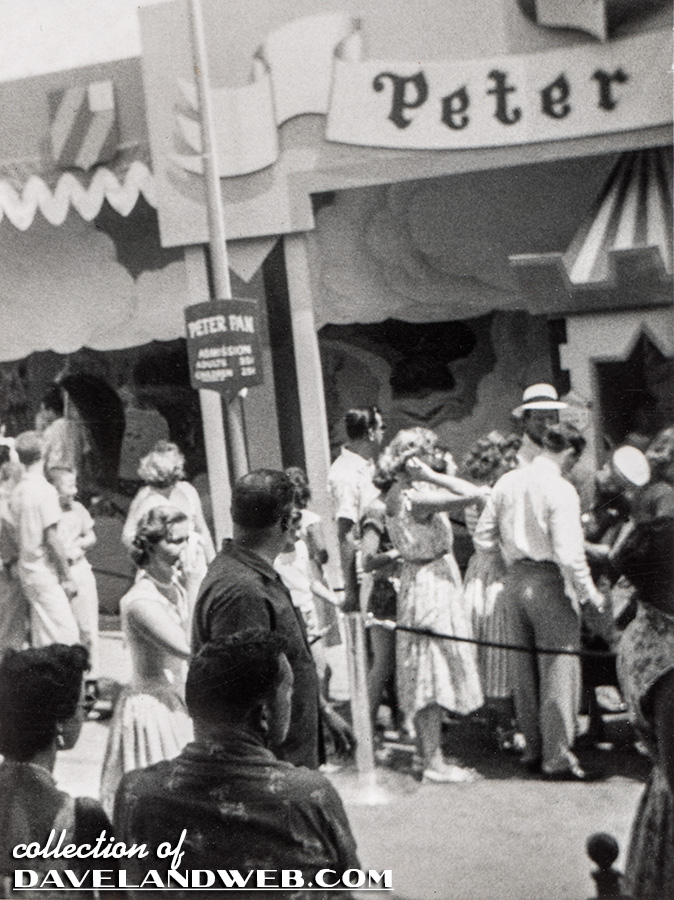 See more vintage and contemporary Disneyland photos at
my main website
.