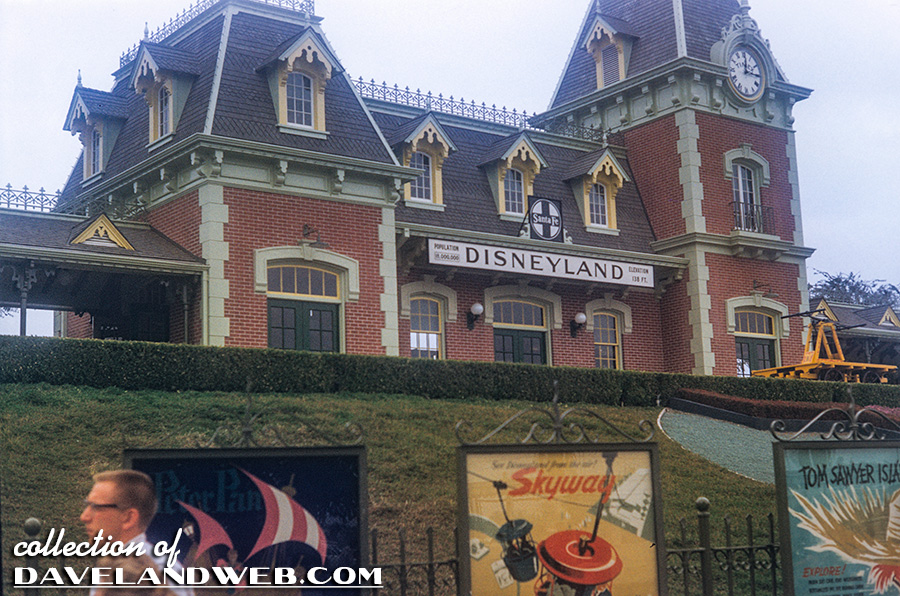 It's series time again, folks. Our photographer chose to develop his slides at an economy photo retailer that saved pennies by not date stamping the mounts...those cheap bastages! Anyway, for all the Sherlock Holmes wannabes out there, this just adds to the fun. Our trip begins today at the Main Street Station, and then gives us an exciting glimpse of a map showing attractions yet to be!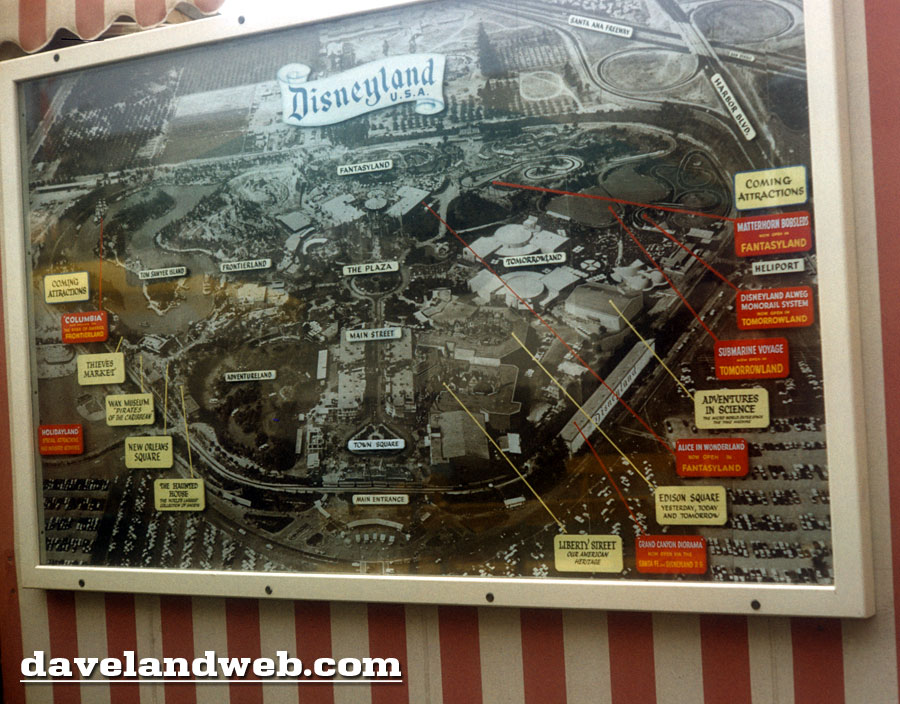 Alice is now open, as well as the Monorail, which places this batch as after 1959. Pirates of the Caribbean is still being called a Wax Museum, The Haunted Mansion is The Haunted House (also, note location on the map; originally it was slated to be much closer to the Jungle Cruise). Liberty Street and Edison Square are still in green light mode, too.
See more vintage and contemporary Disneyland photos at
my main website
.