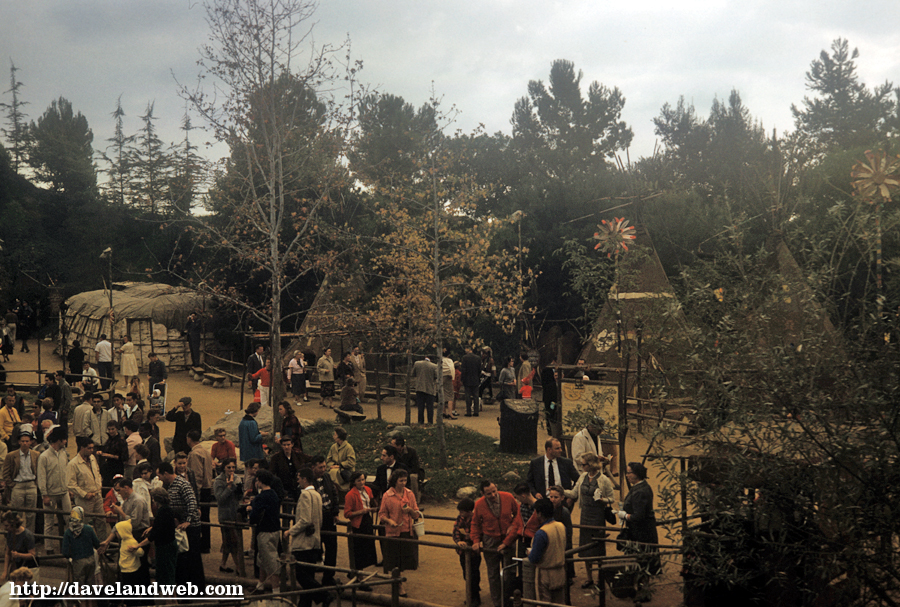 The Indian Village and Canoe dock are swarming with activity today! Right nearby is a map of Tom Sawyer Island, too: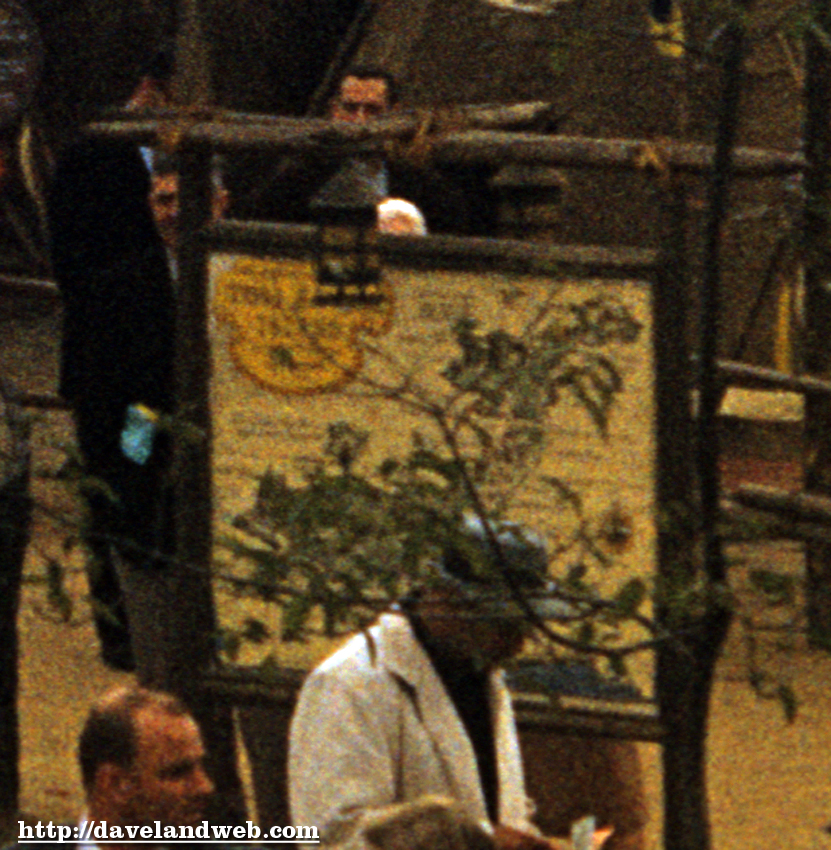 Once you're on the Rivers of America, here's what you might see: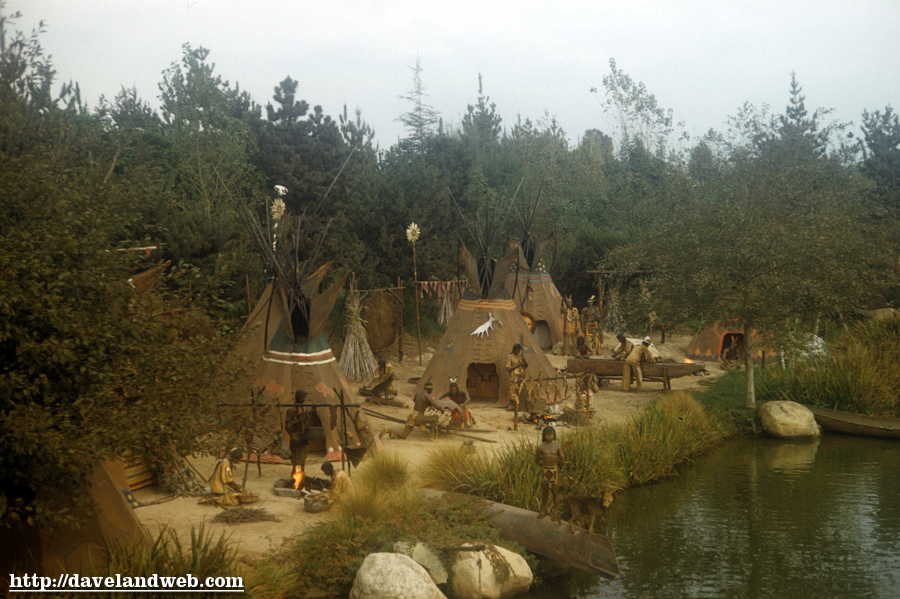 Of course, this is my favorite way to travel on the ROA: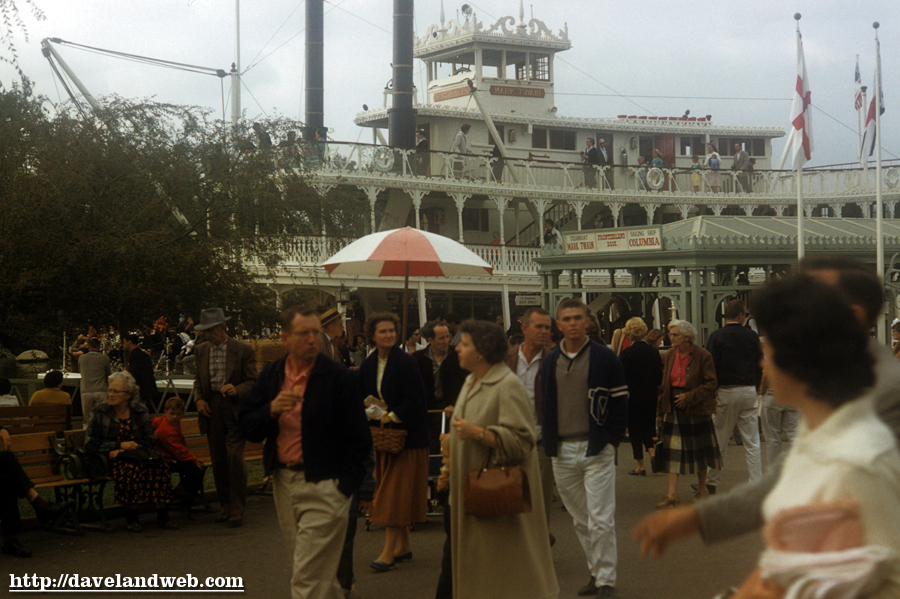 And now we leave the hard facts of Frontierland for the more gentle and creative aura of Fantasyland: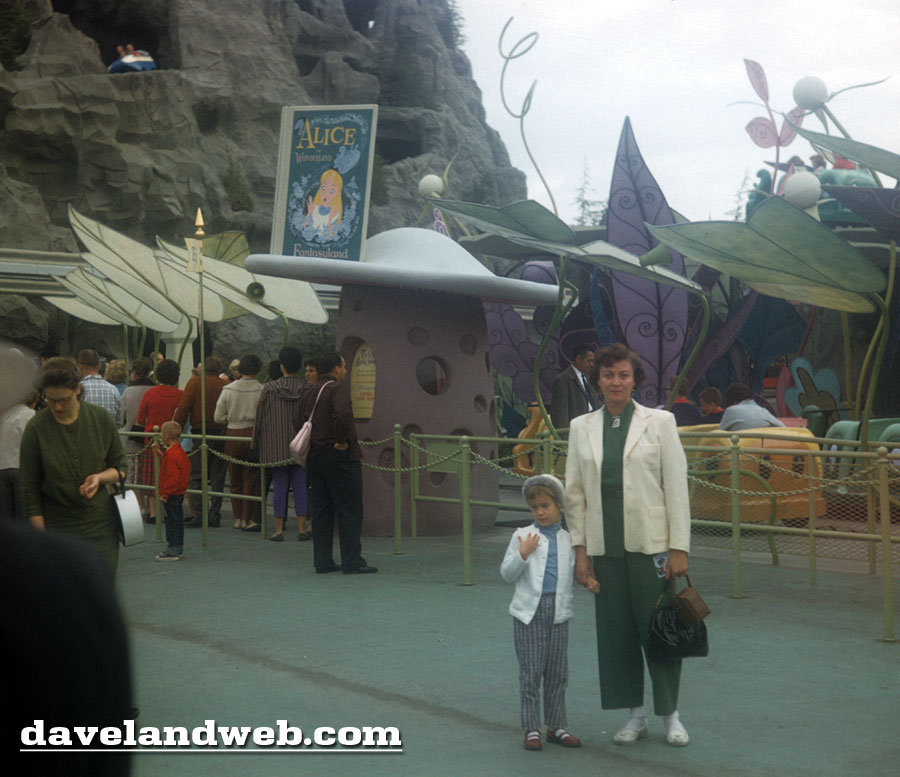 The last slide from this bunch is of the castle; the perfect way to end this series, as we see the Carrousel beckoning us to cross the drawbridge.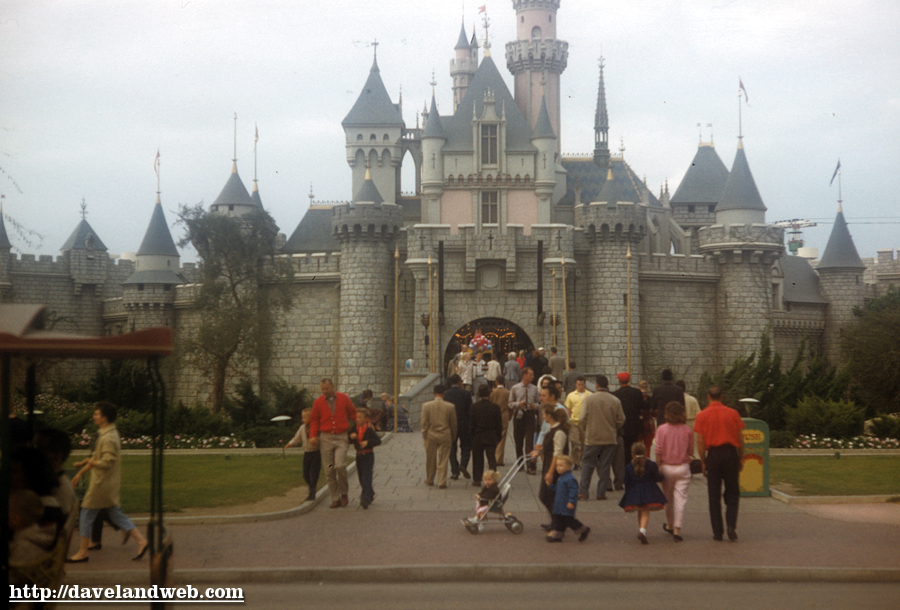 For you Haunted Mansion fans, I have just finished doing
a recreation of the famous Hatbox Ghost
.
See more vintage and contemporary Disneyland photos at
my main website
.