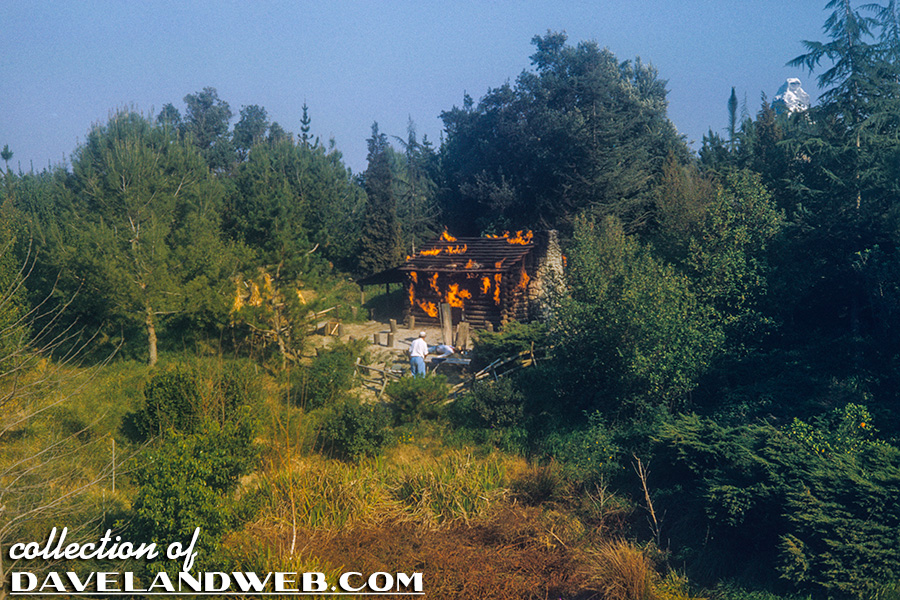 This poor feller; he has probably been moved around more than any other dead man in history (was probably the inspiration for "Weekend at Bernie's." This photo from March 1960 shows an employee fiddling with the settler. Originally, the settler was not even part of this scene: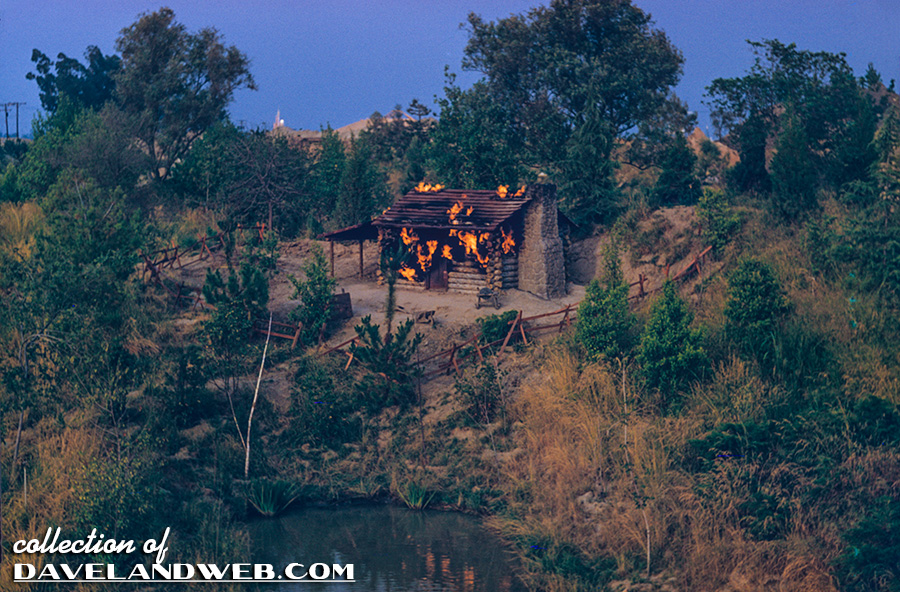 Since added, he has been seen contorted in numerous positions: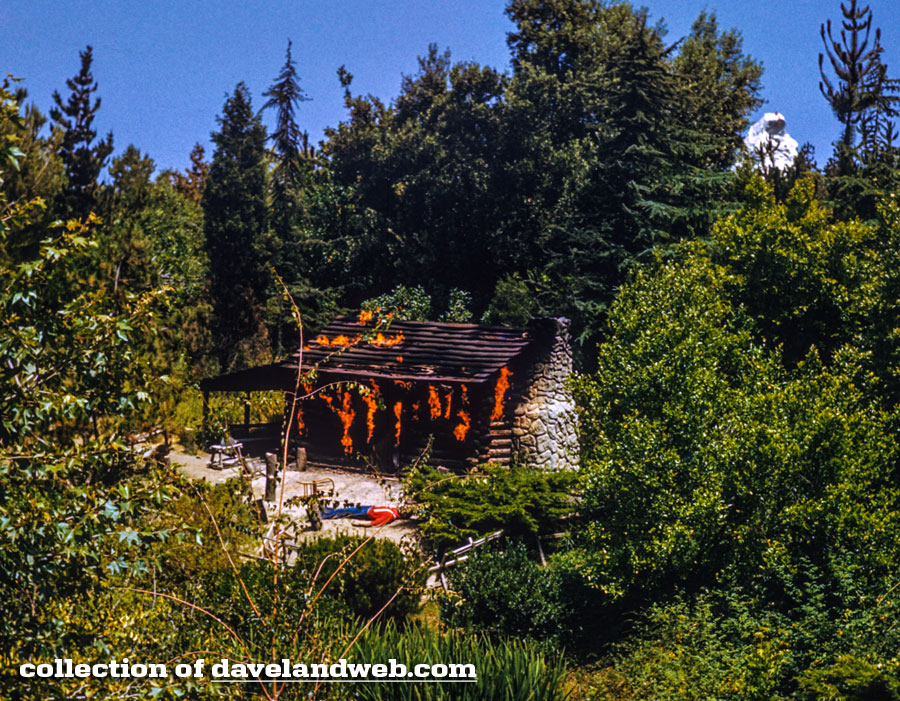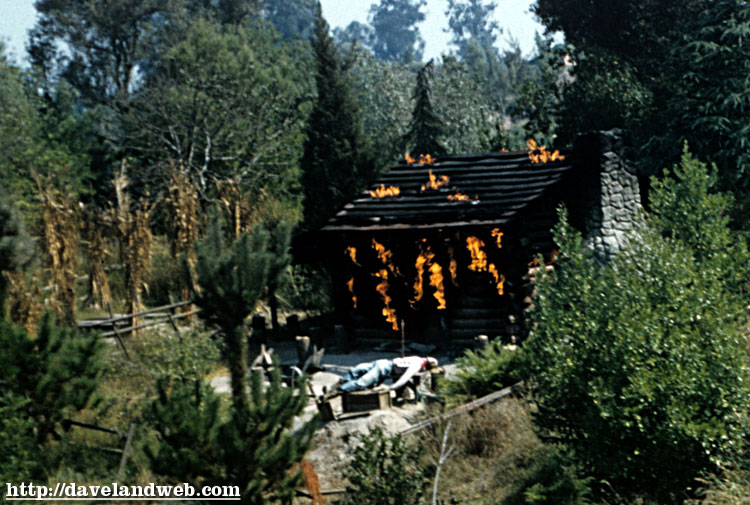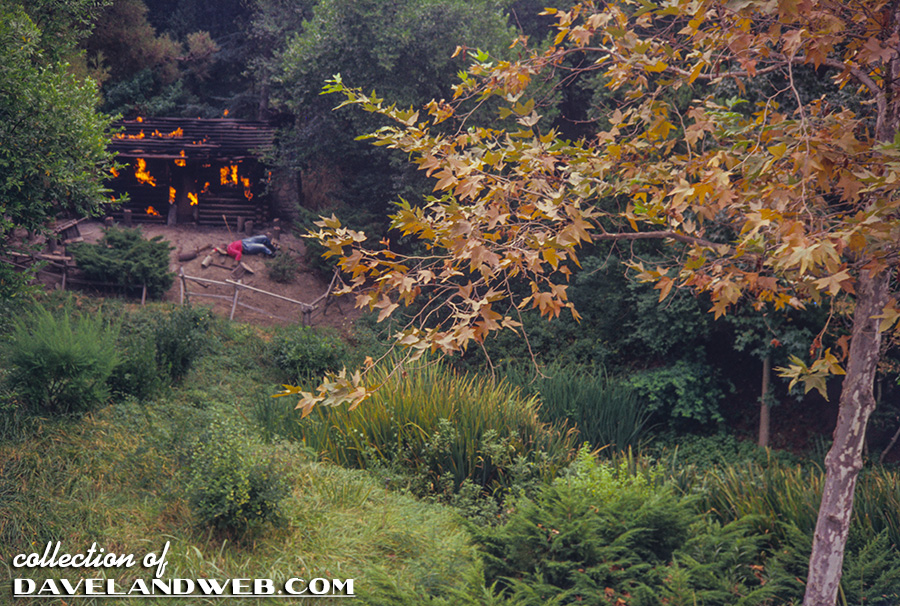 And now, he has disappeared. Hopefully one day he'll come back. The River needs more of those "hard facts" that Walt loved to place around the park.
See more Disneyland Burning Cabin photos at
my main website
.