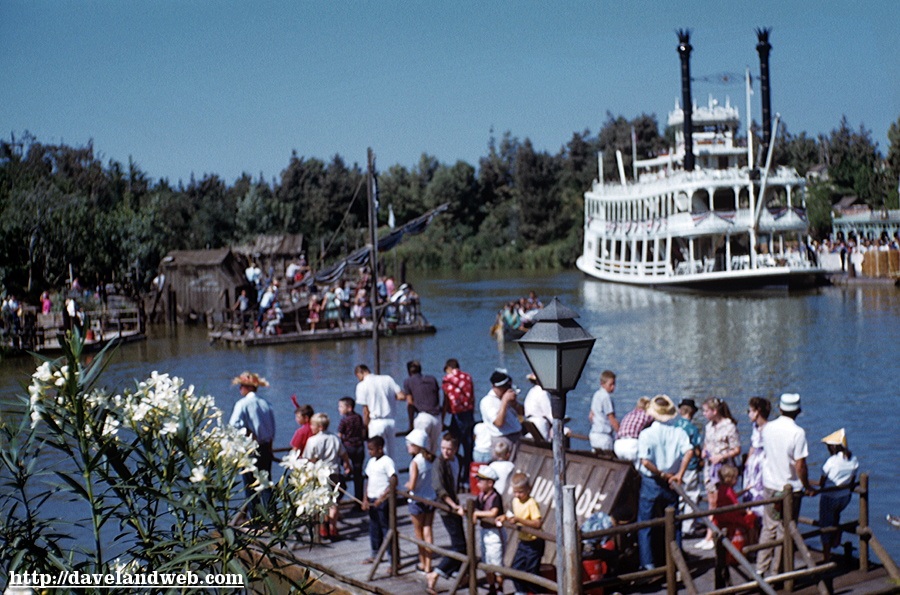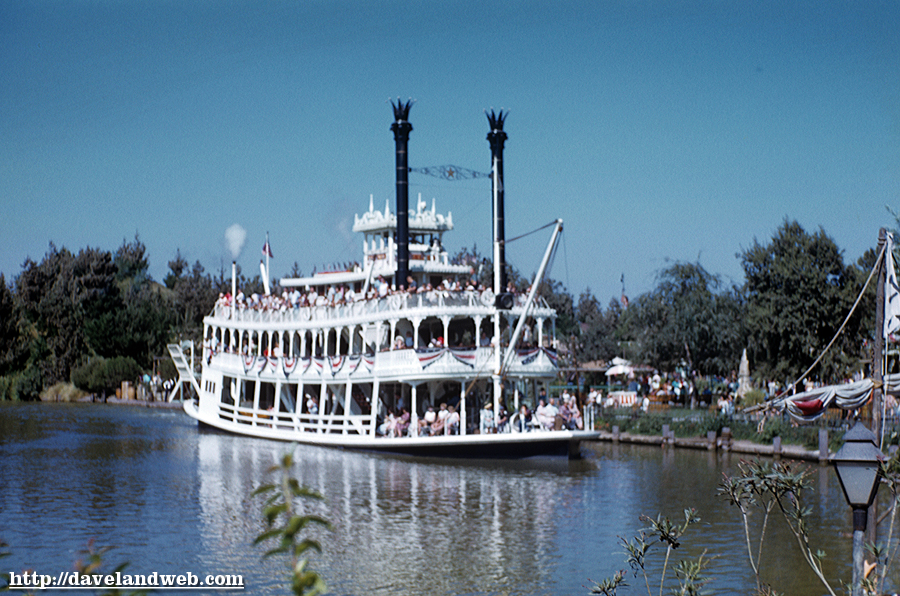 Today's journey follows the Mark Twain Riverboat around the Rivers of America; you'll get to see lots of exciting scenes from the old Frontierland days, so hang onto the rail as she turns each corner! First up is none other than the Burning Cabin; today, the only thing burning at this place is an electric light in the window to signal the holiday season.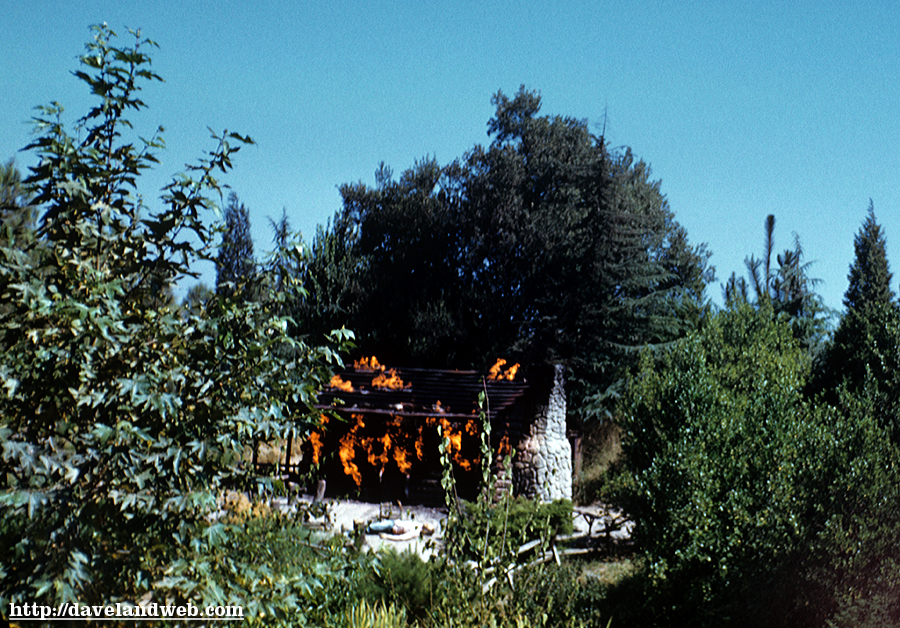 HOW! This Native American is friendly! Either that, or there's a crick in his mechanical arm and he can't lower it...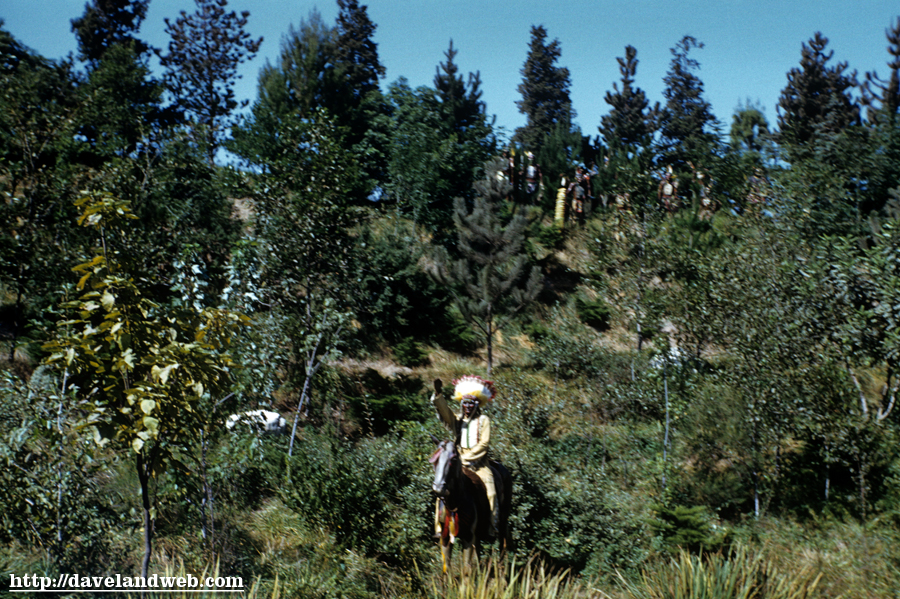 Two views from the friendly Indian Village: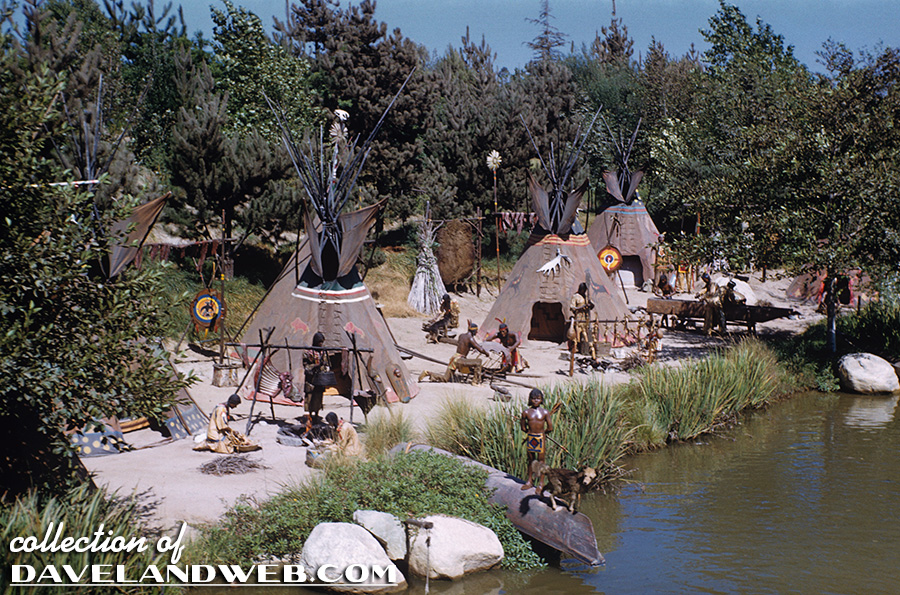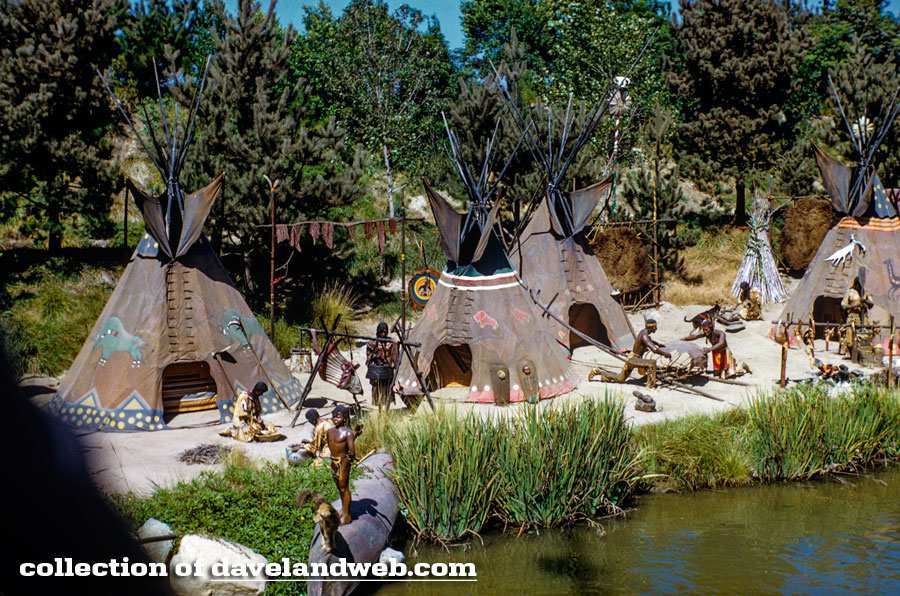 For those that prefer their travel on dry land, we have a Conestoga Wagon ready for your journey...hey, I said California, not Oregon! Must have been a mistake at the ticket window.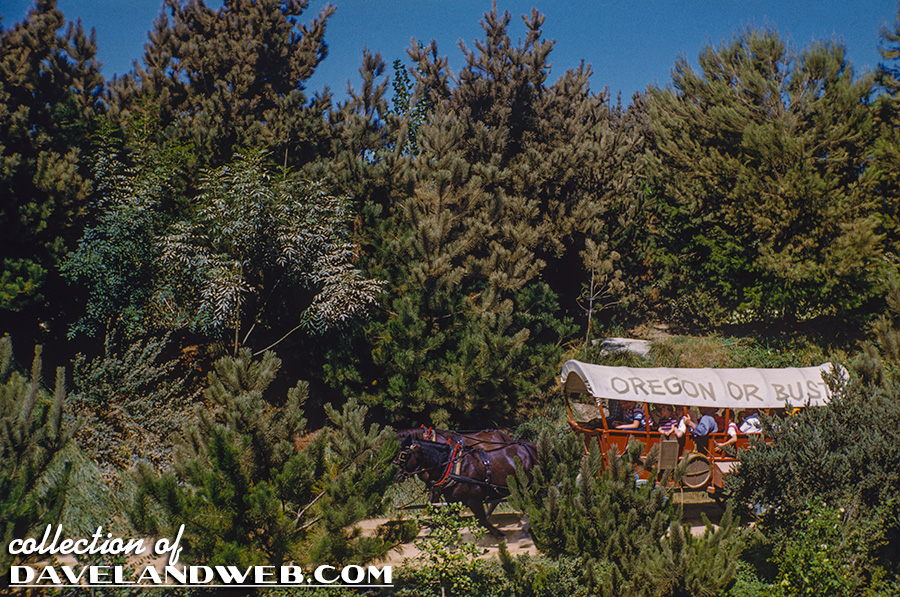 Stay tuned til tomorrow for more 1959 views!
See more vintage and contemporary Disneyland Frontierland photos at
my main website
.