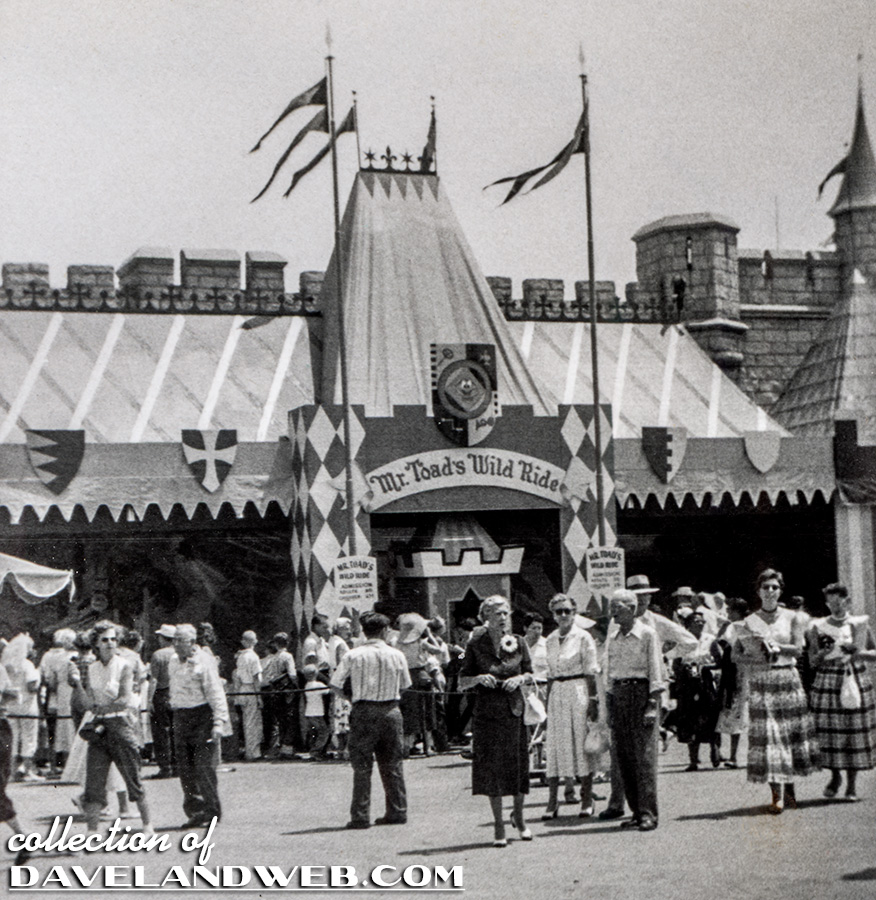 Last one in the popular Bud & Betty series. All the ladies outside Mr. Toad have noticed our stylish heroine, Betty, and are staring at her. The lady with the large corsage knows she's been outdone and can't bear to look. Bud shows his sense of humor in shot 2 as he imitates Captain Hook. Betty's caption on the back of the photo says, "Bud–no arm no hook?"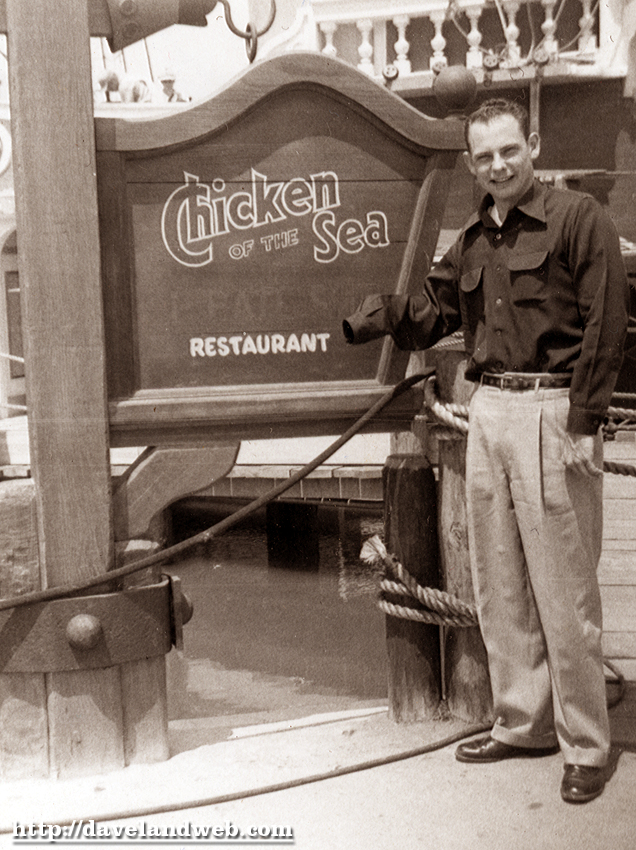 Not only is Betty a dish, but she can ride a horse, too. This final photo shows Betty crossing a Frontierland bridge with the stagecoach horses.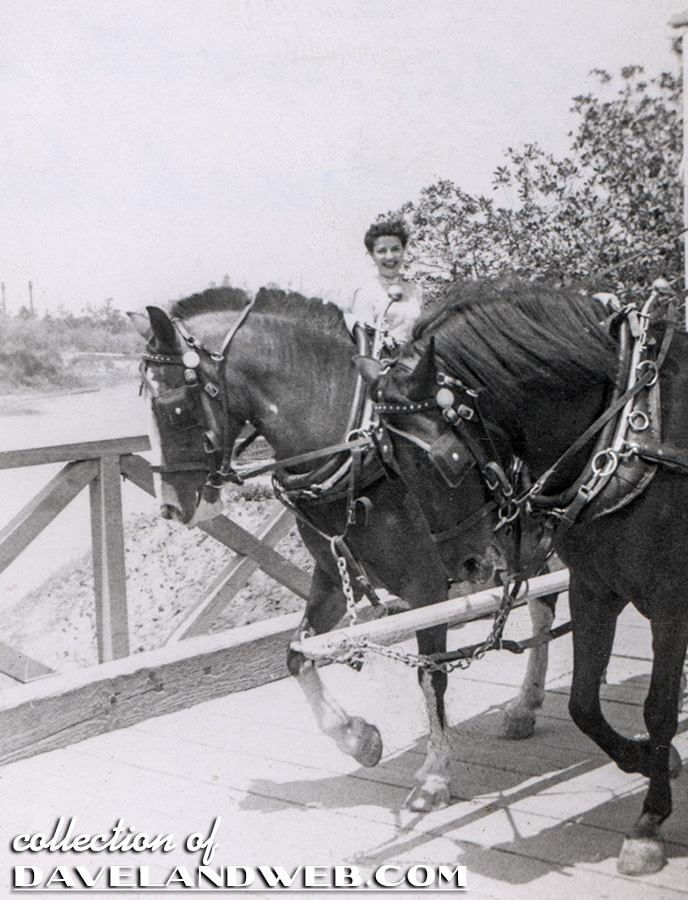 Thanks to all my readers, and especially the ones who take the time to comment, giving everyone more information and making it even more fun to see these classic images.
See more vintage and contemporary Disneyland photos at
my main website
.