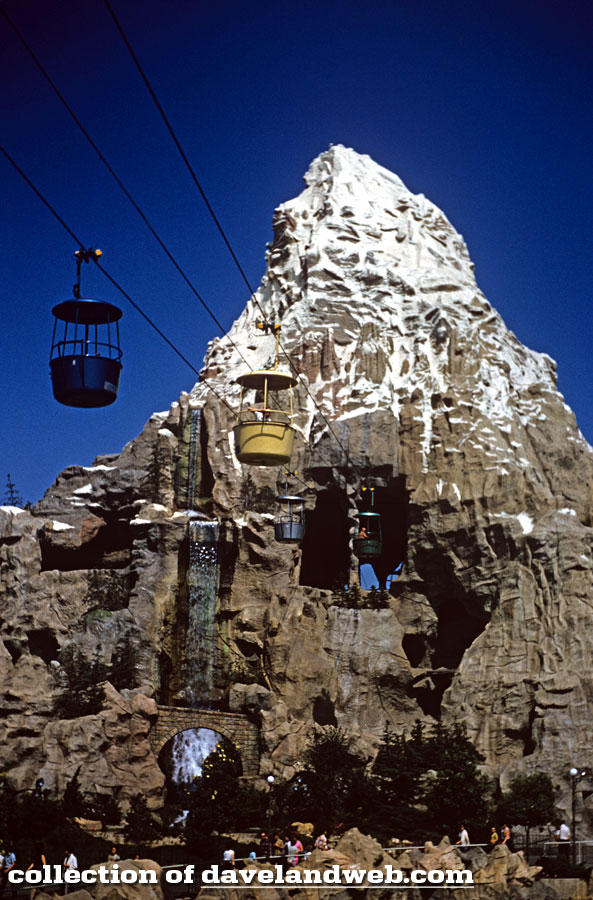 Our beautiful retro round Skyway buckets are taking us to Tomorrowland in installment 3 of this July 1962 series. The next few shots give you the view you'd see right before your gondola landed at the Tomorrowland Skyway Station, giving you glimpses of the Monorail, the Submarine Voyage, The Moonliner, and the Astrojets.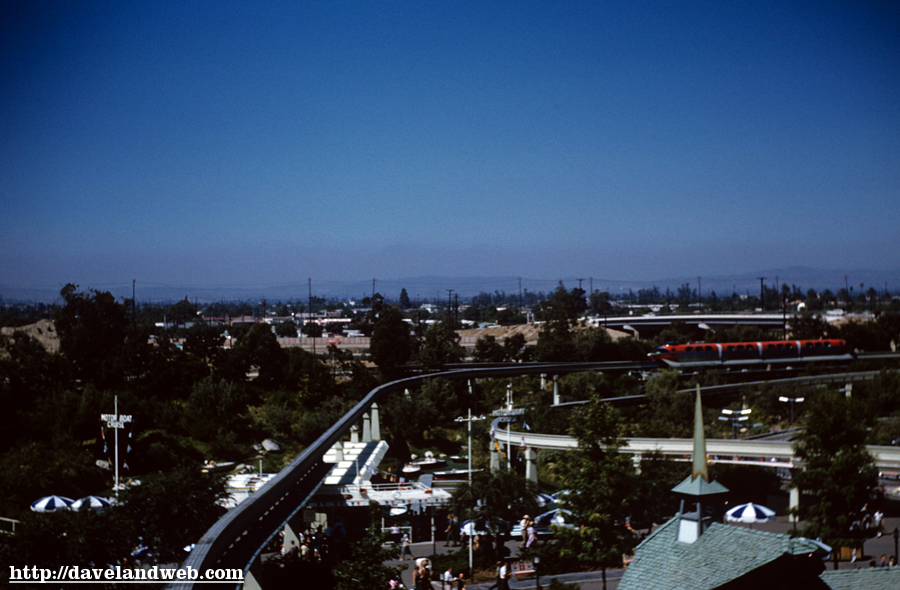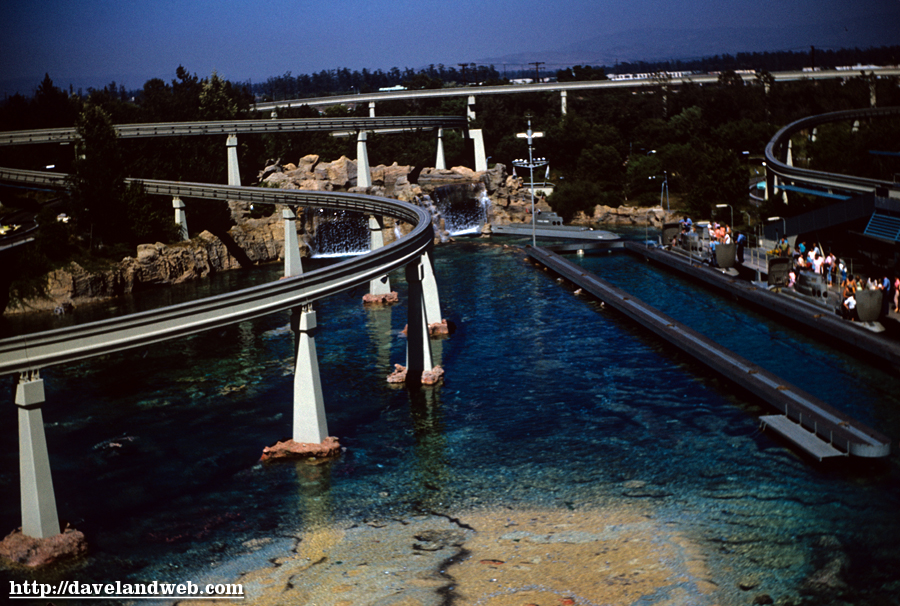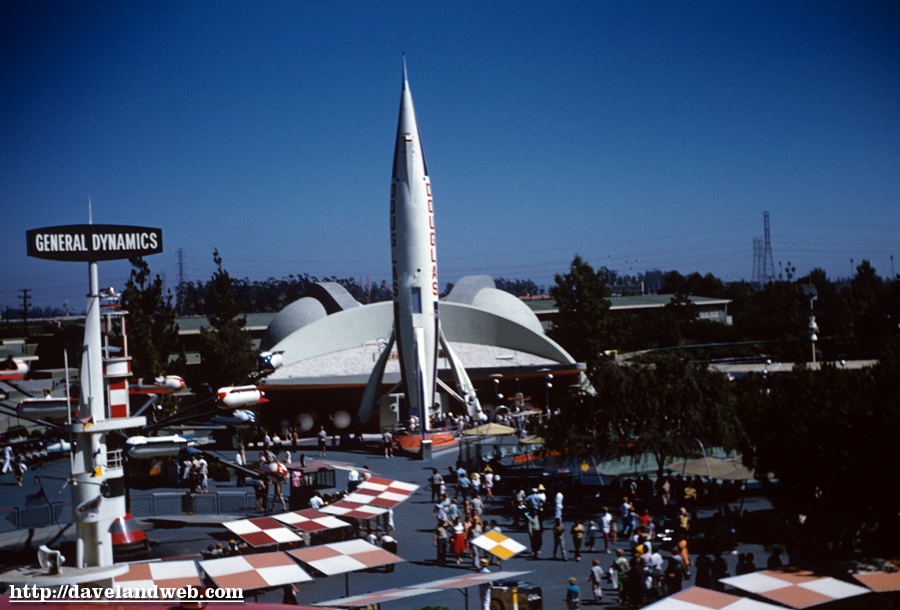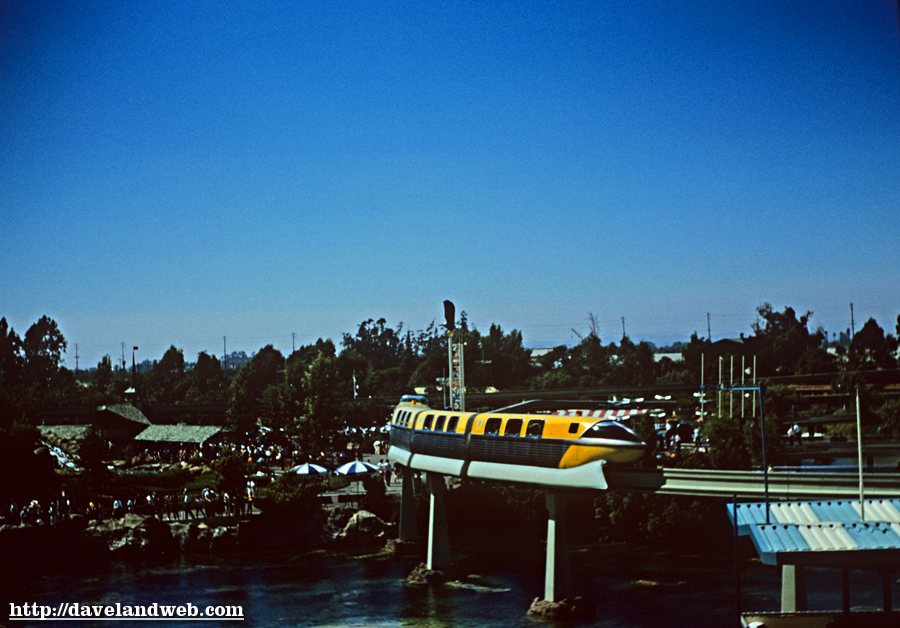 Now it's time for a little fun on land! How about this zany shot of the Flying Saucers? Love the flowered hat! This gal knows how to have fun!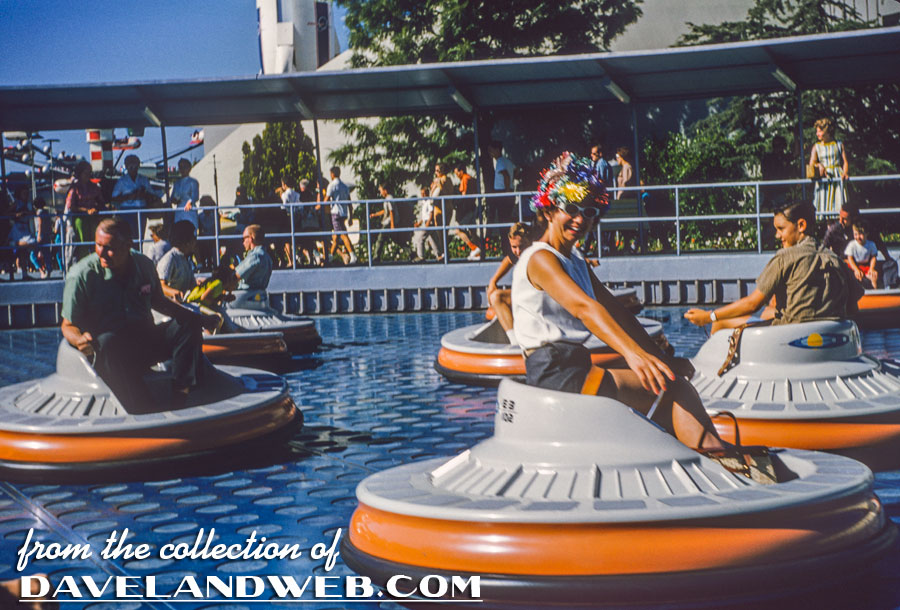 Stay tuned for our next installment, featuring more Tomorrowland!
See more vintage and contemporary Disneyland Tomorrowland photos at
my main website
.