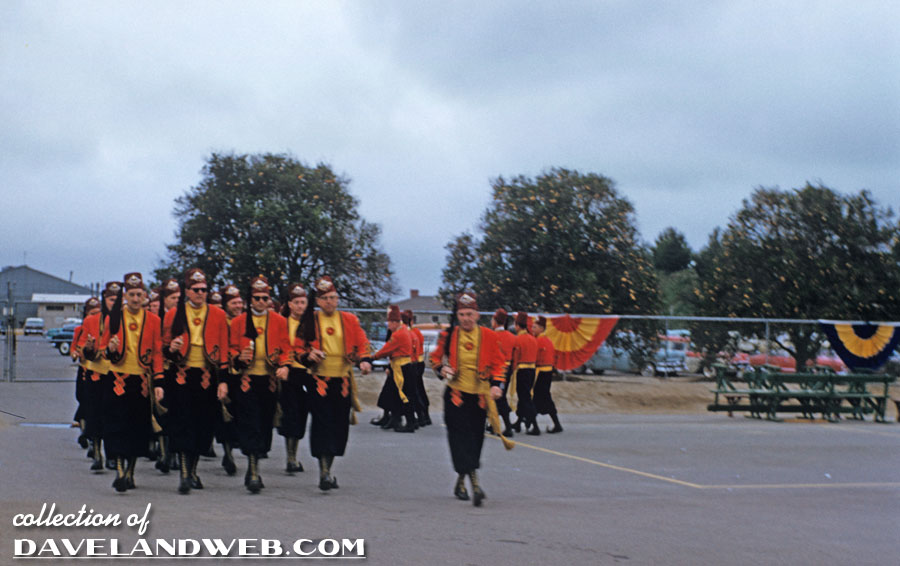 It's a whole swarm of 'em, and today they're visiting Holidayland (1957–1961), that exciting picnic ground just outside of Disneyland. These images from June 1960 show the "lost" land about one year before it closed for good.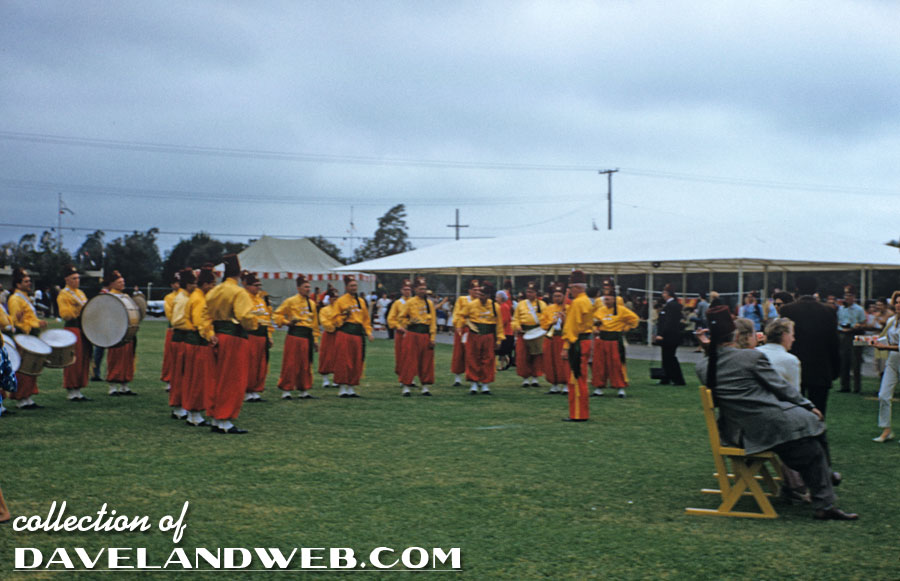 In this shot, the Grand Poobah is back, and this time he's ready for his closeup. Notice the postcard rack in back; Major, how many can you identify?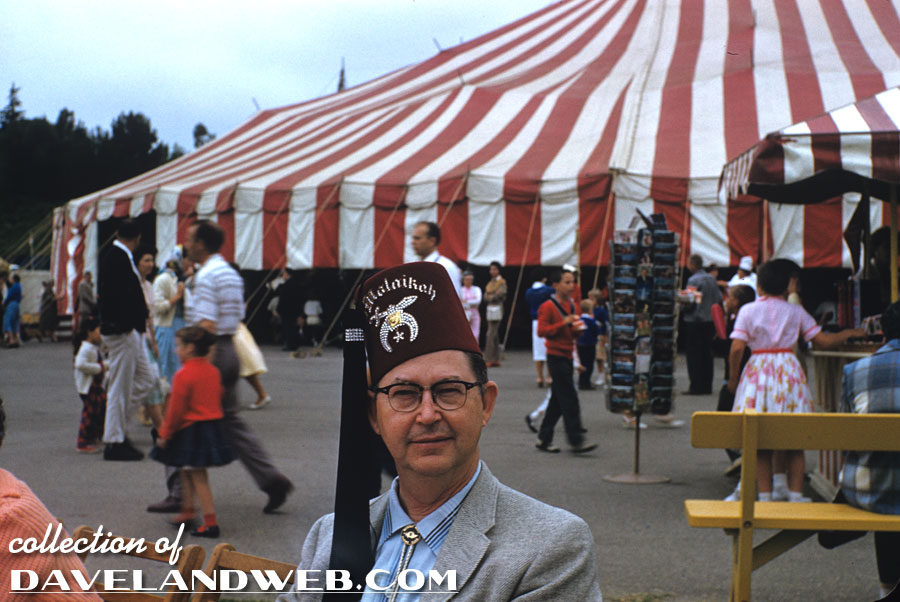 Most likely, this is the wife of the Grand Poobah, proudly showing off her Disneyland paper cup.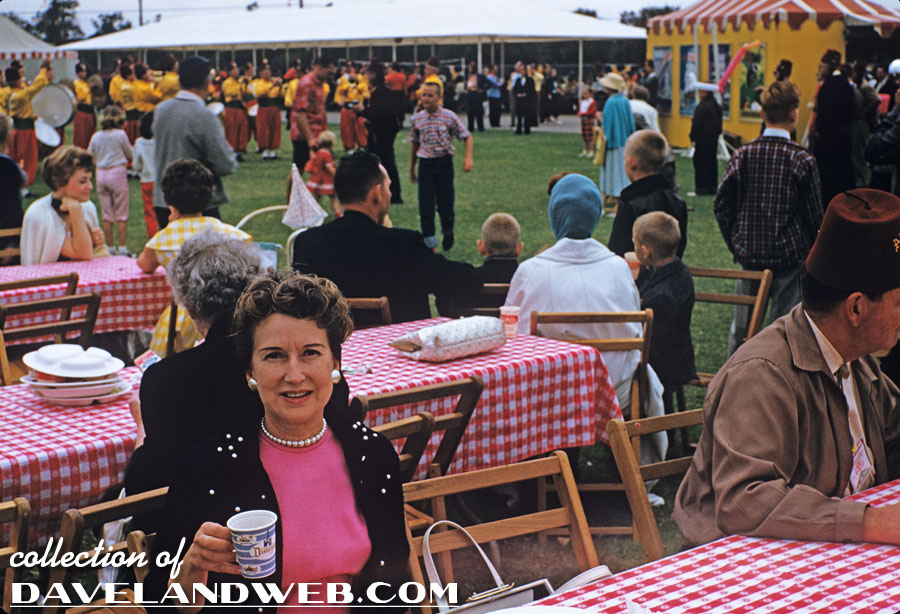 Zooming in on the same shot, we can see some of the attraction posters, including the Monorail and Jungle Cruise: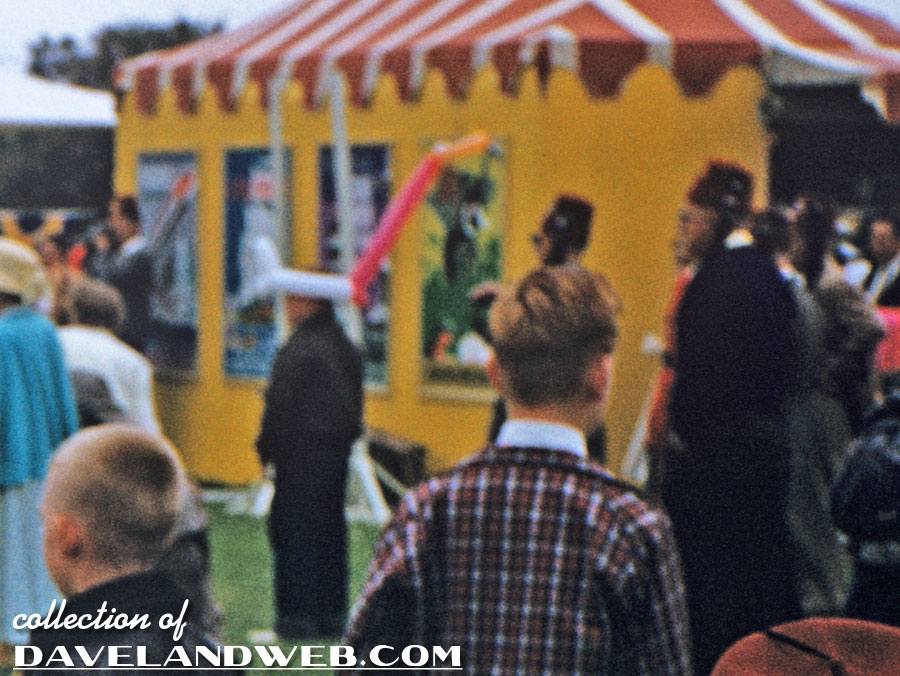 Hope you enjoyed our trip to Holidayland!
See more Disneyland Holidayland photos on my
Holidayland photo web page.