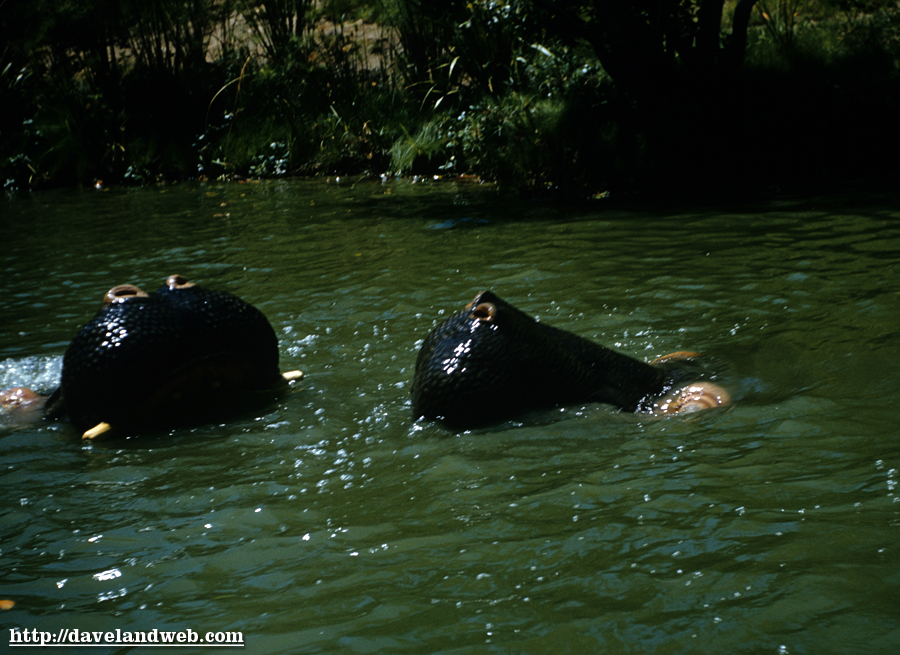 Yup, it's a slow death for this one today. Apparently our little group wasn't too fond of Adventureland, for this Jungle Cruise hippo photo is the only one from the bunch. The last one of the series is near Central Plaza; this guy is smoking on a big fat stogie...probably right before he loses all his cares at the INA Carefree Corner (sure wish there was one of those today!).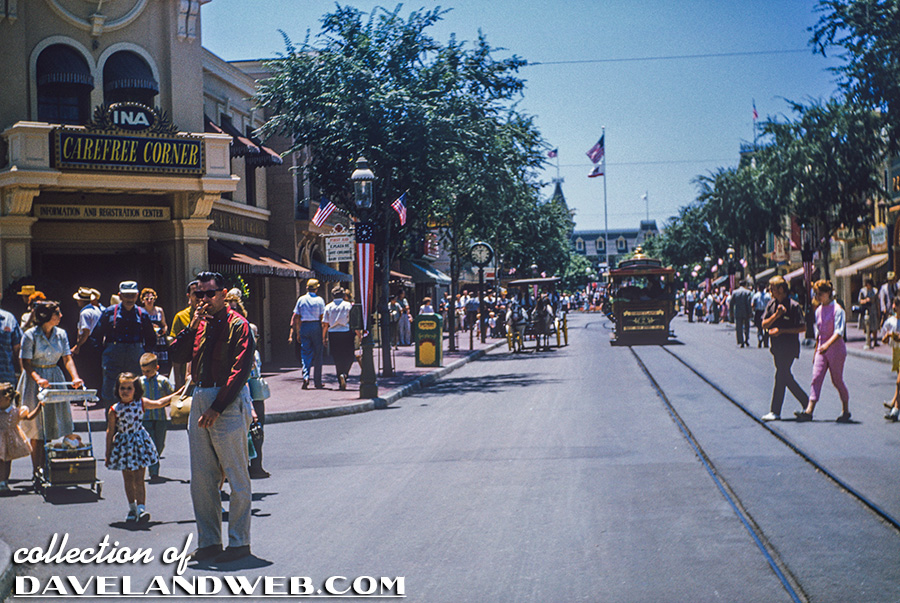 And for something totally out of left-field, here's a random one from January 1959 of Liz Taylor with Eddie Fisher (Eddie who?!?!) near Central Plaza. Eddie had just crushed his career by dumping America's Sweetheart Debbie Reynolds for Liz. Of course, Liz survived the scandal unscathed.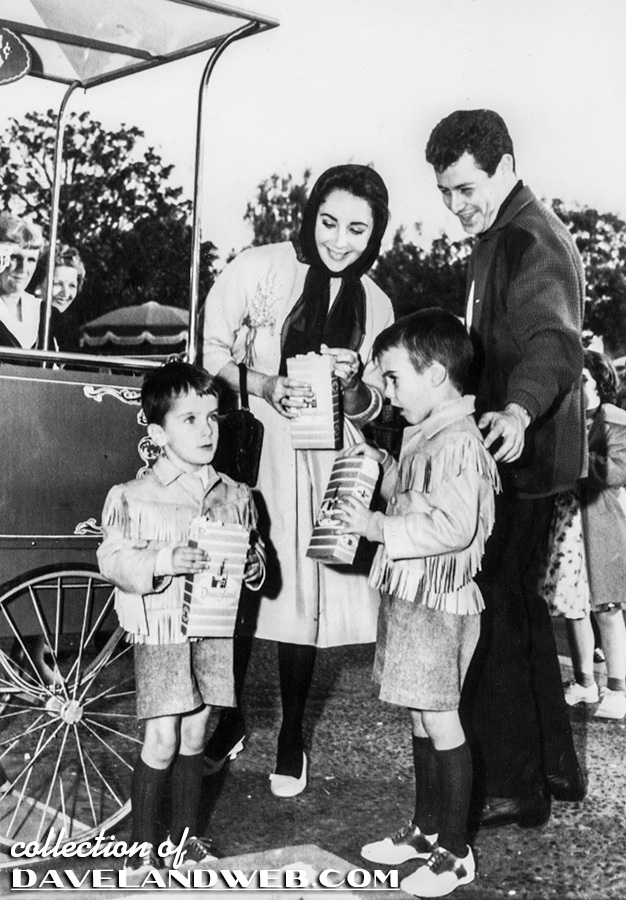 See more vintage and contemporary Disneyland photos at
my main website
.