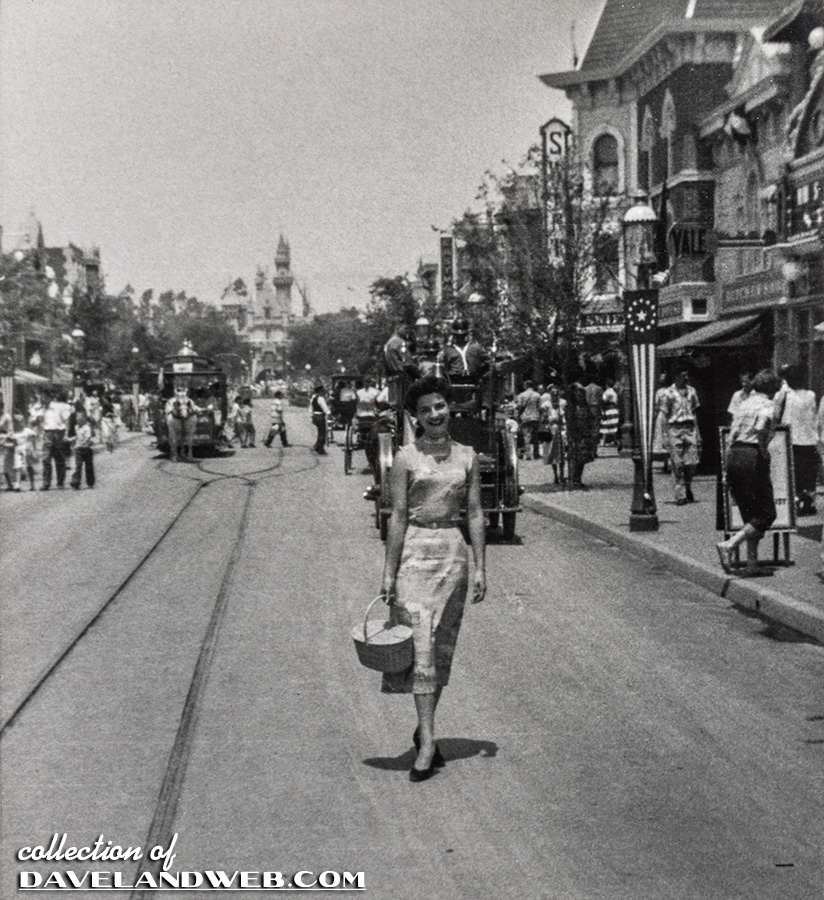 Today begins with a great shot of Betty, modeling for us on Main Street. The rest of today's post will be in Tomorrowland, beginning with this entrance shot. To me, that is always one of the most exciting parts of the day; reaching Central Plaza and choosing which land to enter first. 9 times out of 10, I head over to Adventureland or Frontierland.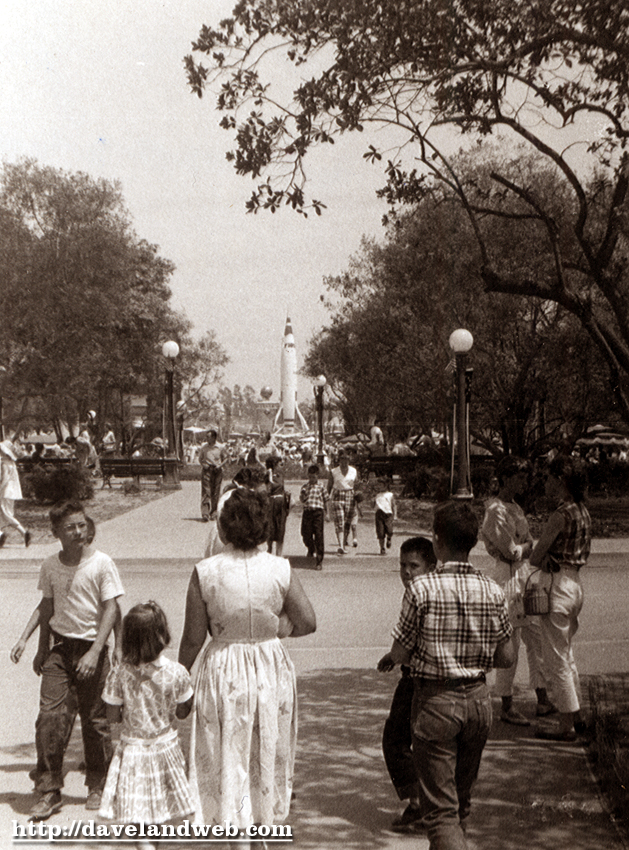 On the back of this one, Betty has written: "Car track in Tomorrowland." However, with the Clock of the World in the background, this just doesn't seem right. Experts?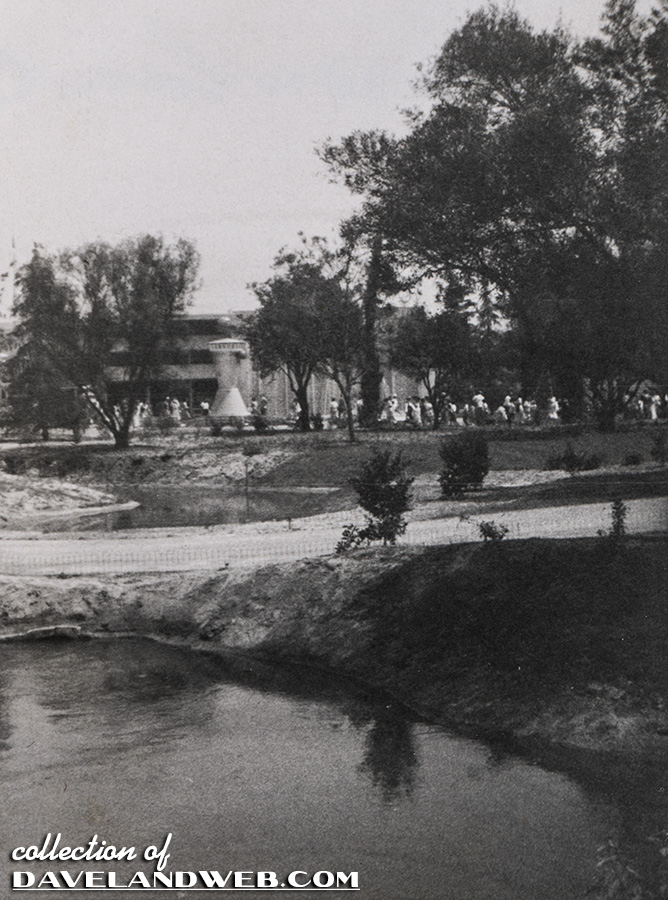 Here's Bud taking a smoke break in Tomorrowland, with the TWA Moonliner in the background.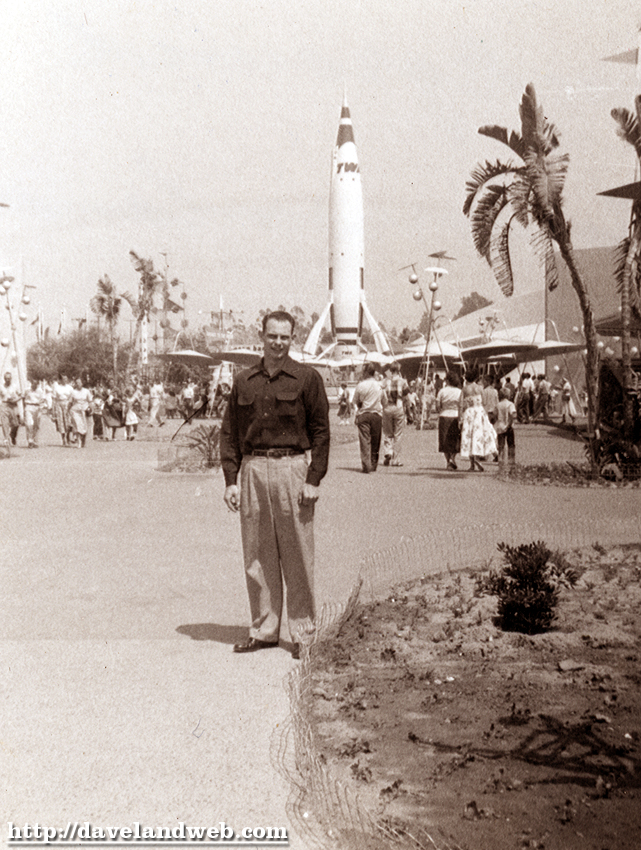 See more vintage and contemporary Disneyland Tomorrowland photos at
my main website
.