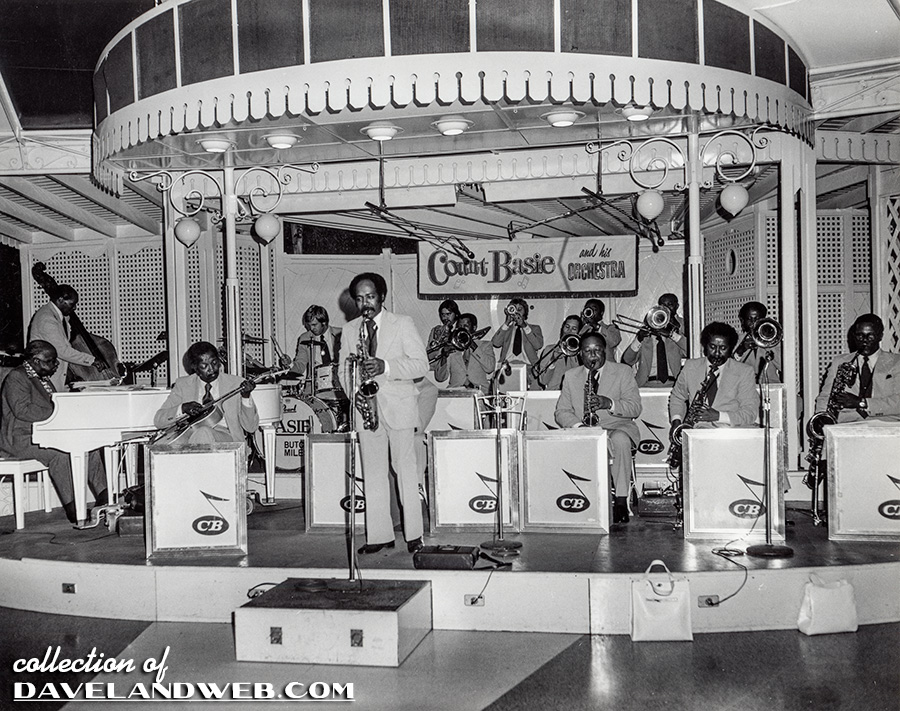 Picture this...September, 1978...you're walking toward the castle and you hear live jazz coming from the Plaza Gardens. You reach the bandstand area and it's Count Basie! How cool is that? Just check him out on the ivories, while Freddie Greene plays guitar. The Count and his orchestra played from 8:30pm until after midnight; time to get the other half and go dancing at Disneyland.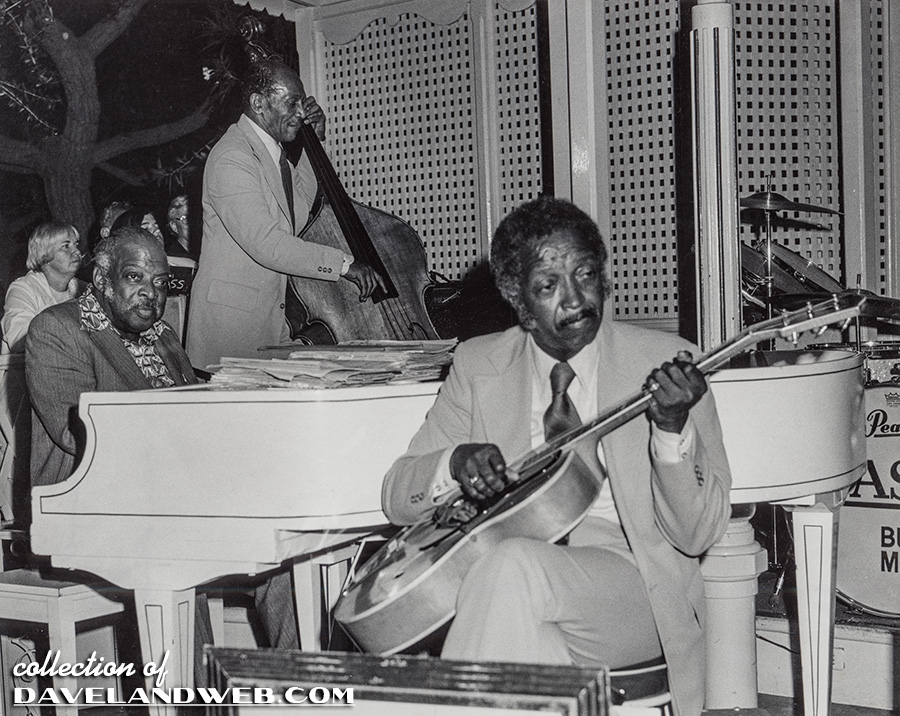 Here's the brochure that tells you what other entertainment is going on at the park at the same time: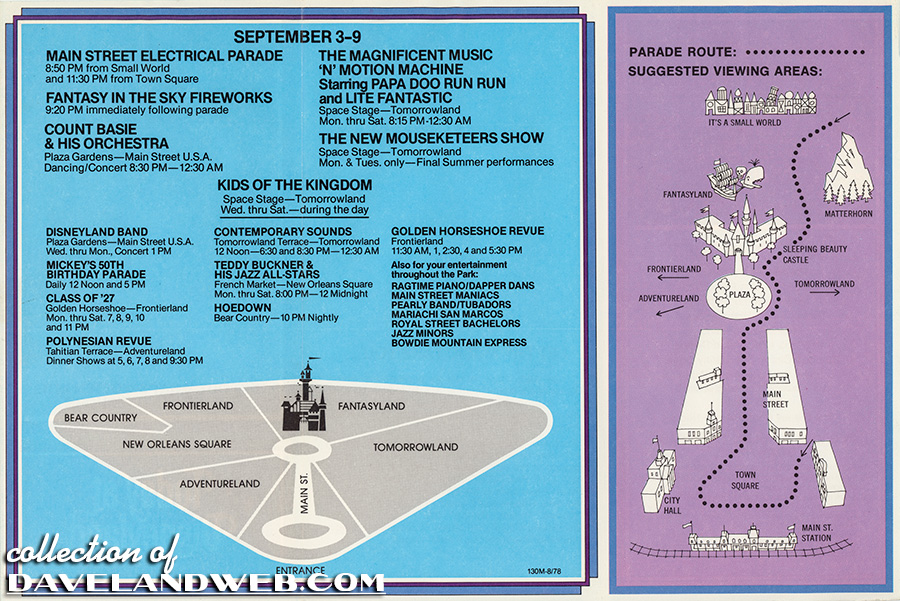 Going back in time another three years, we could have seen Stan Kenton in the same location, May 1975: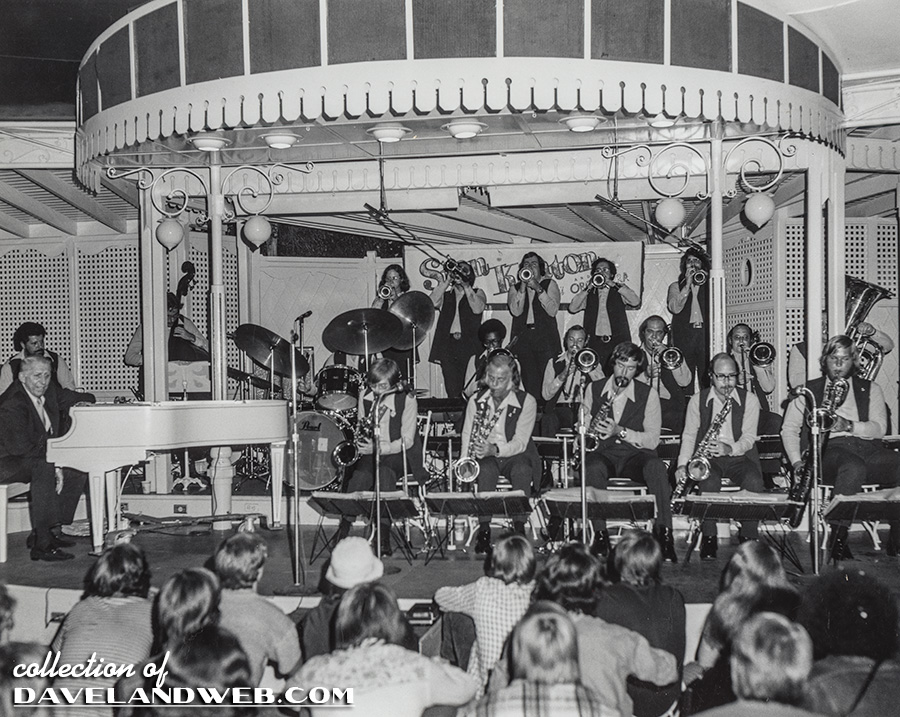 Stan should have fired the publicity agent that let this photo get out; even in these pre-photoshop days, there were plenty of things that could have been done to make Stan look less like an escapee from the Haunted Mansion cemetery: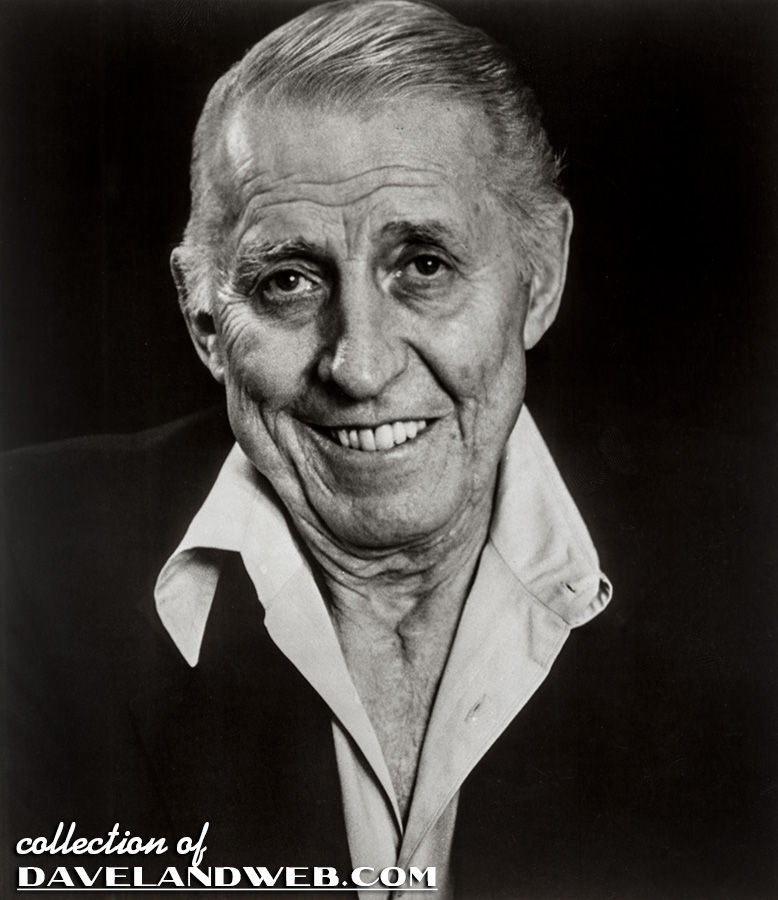 Here's the entertainment brochure from May 1975; be sure to check out this lineup, including the legendary Sara Vaughan. Does Disneyland have this caliber of entertainment play inside the park anymore?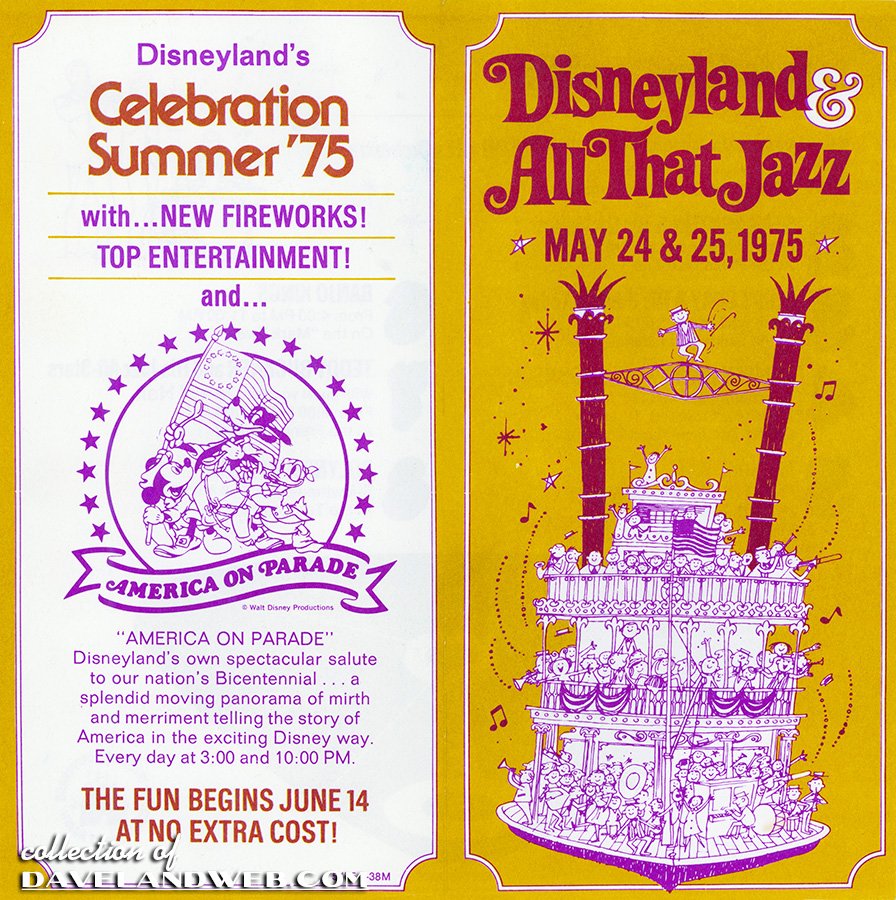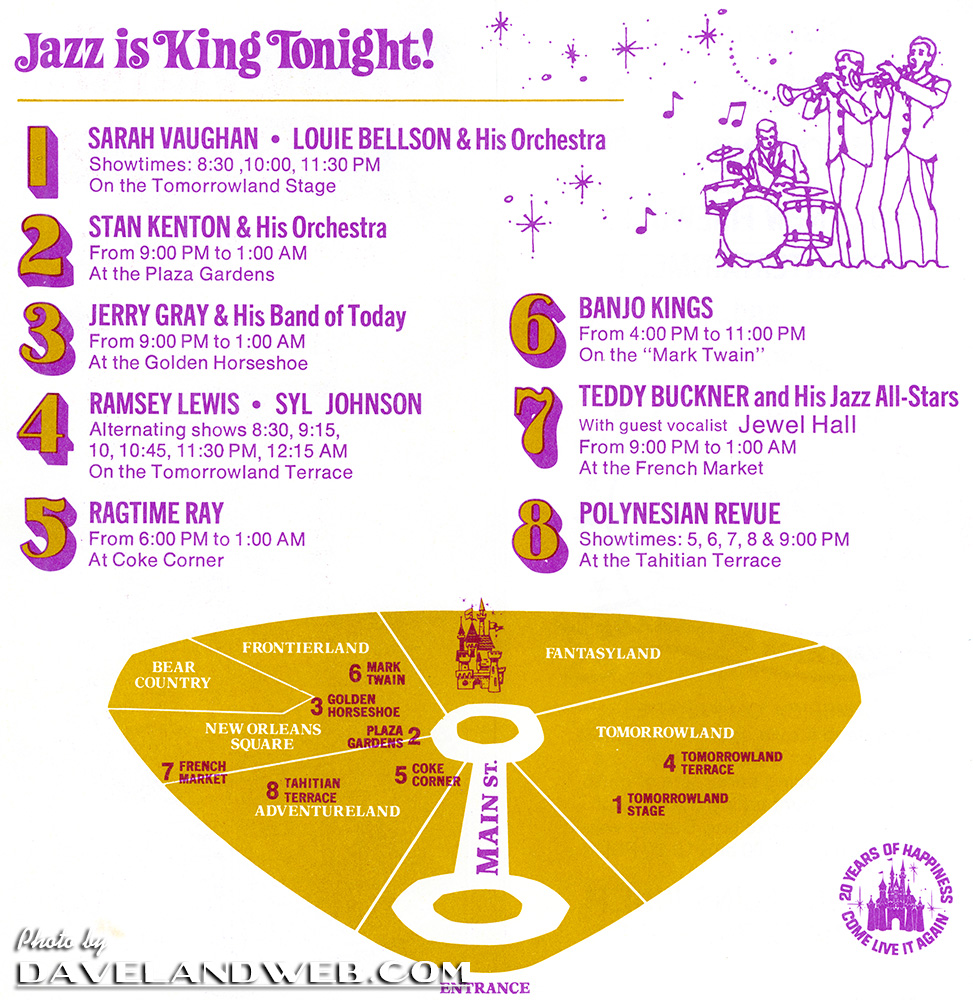 More vintage and current Disneyland photos at my
main website.