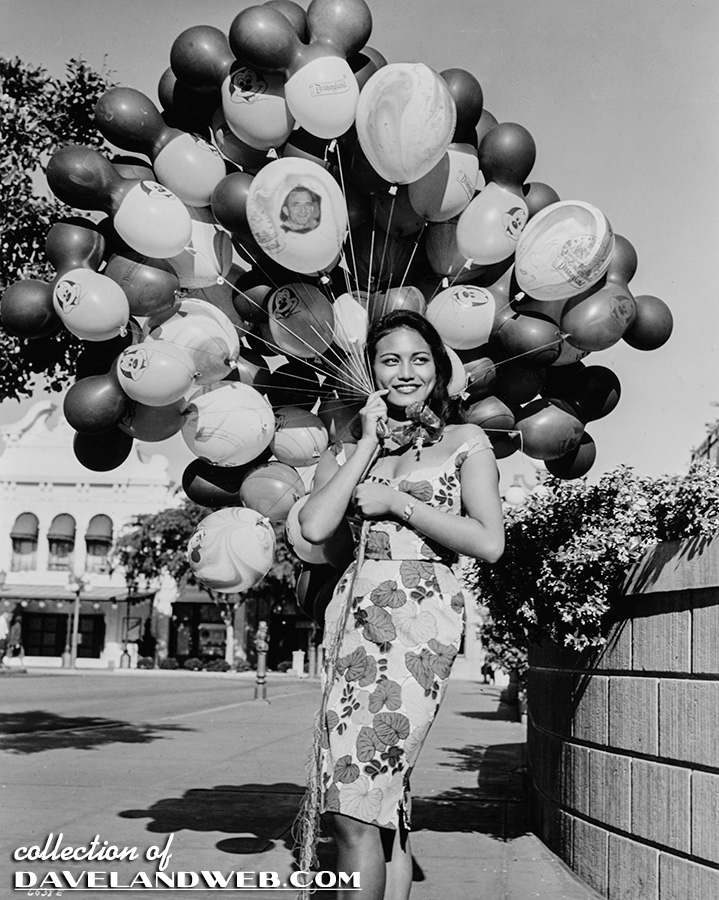 Actress Tarita Teriipaia is probably best known for her stormy marriage to Marlon Brando. In 1961, she visited Disneyland and posed seductively for the cameras. What is truly odd about this photo is the little face that is attached to one of the balloons. Anyone know this guy's identity or why he would have been on the balloon?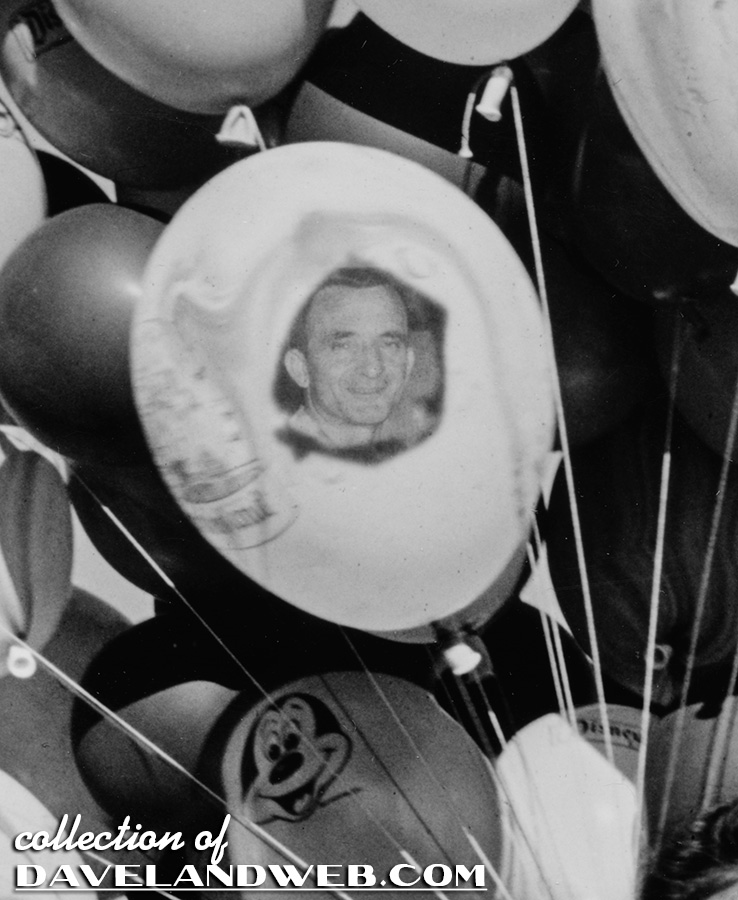 Here's a previously posted shot of Tarita enjoying the Autopia: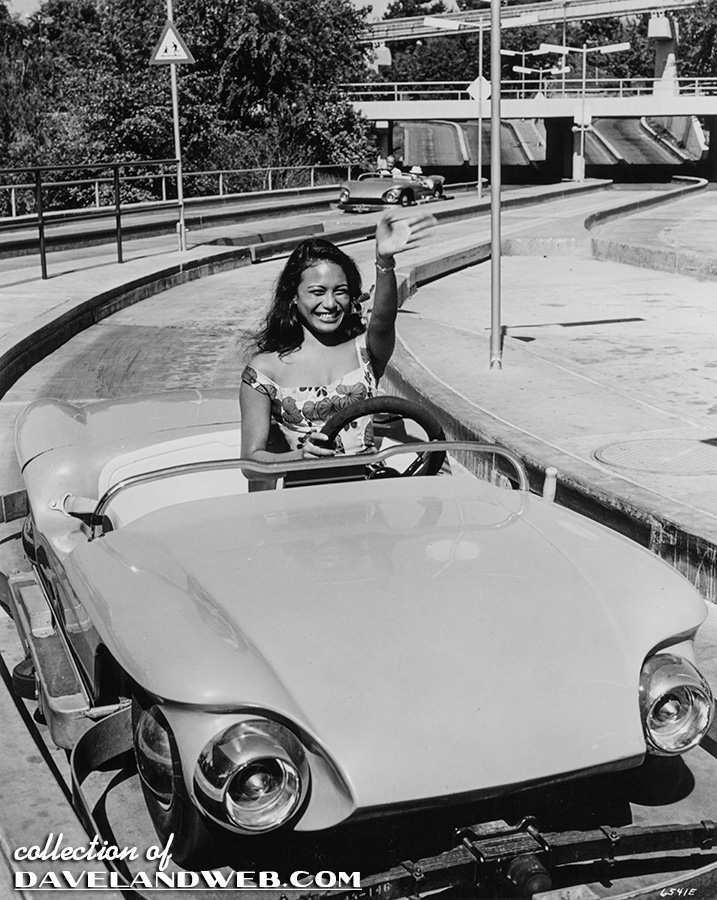 See more vintage and current Disneyland photos on my
Disneyland web pages.