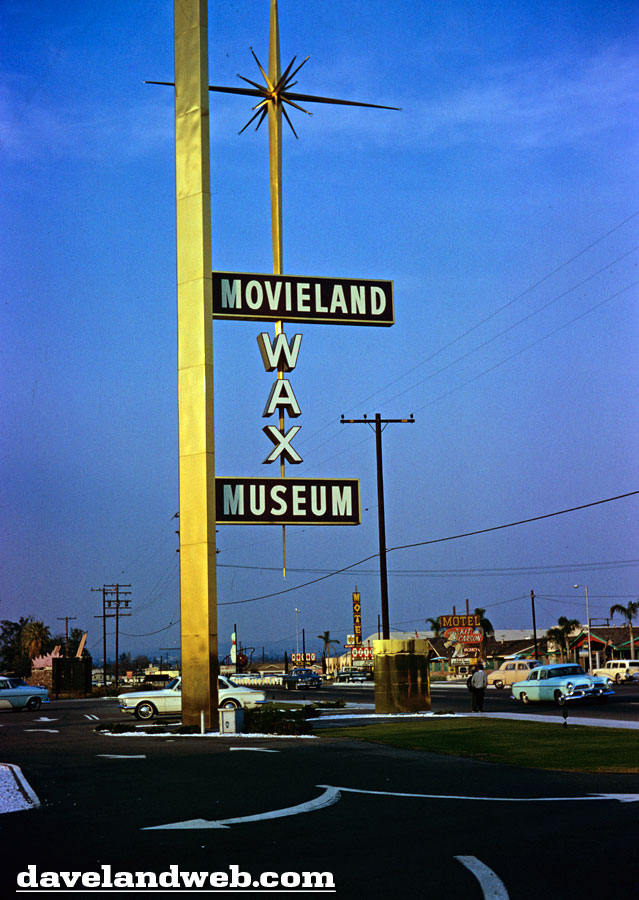 Although the Movieland Wax Museum is no more, the former attraction located near Anaheim still lives on in the hearts of those who had visited there.
Dedicated on May 4, 1962 by silent film star Mary Pickford, it was the home to almost 300 wax figures depicting famous celebrities—some better than others—in 150 different scenes. Despite the fact that some of the wax images bore little resemblance to the movie star, the sets and costumes showed an incredible attention to detail. Several actors and actresses attended the unveilings of their wax likenesses and even donated costumes for their wax counterparts. Other costumes were re-created for the displays (Garbo's costume cost $35,000 and took 125 hours to sequin by hand). Film studios also donated many of the props used in the scenes. Movie themes and sound effects also added to the authenticity of the museum. A movie clapperboard on each set included the name of the characters along with information about the movie, props, and costumes.
Harry Carey in "Trader Horn":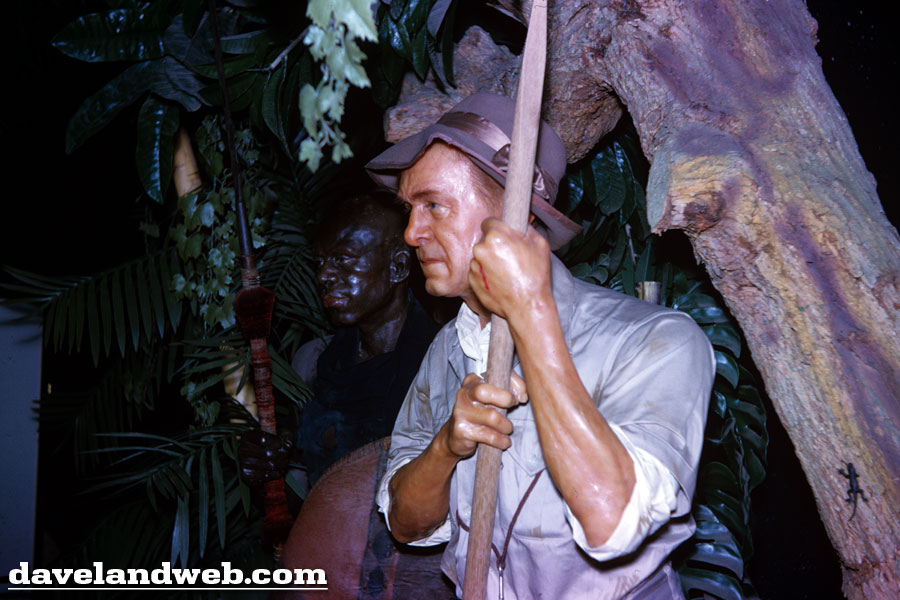 Laurel & Hardy in "The Perfect Day":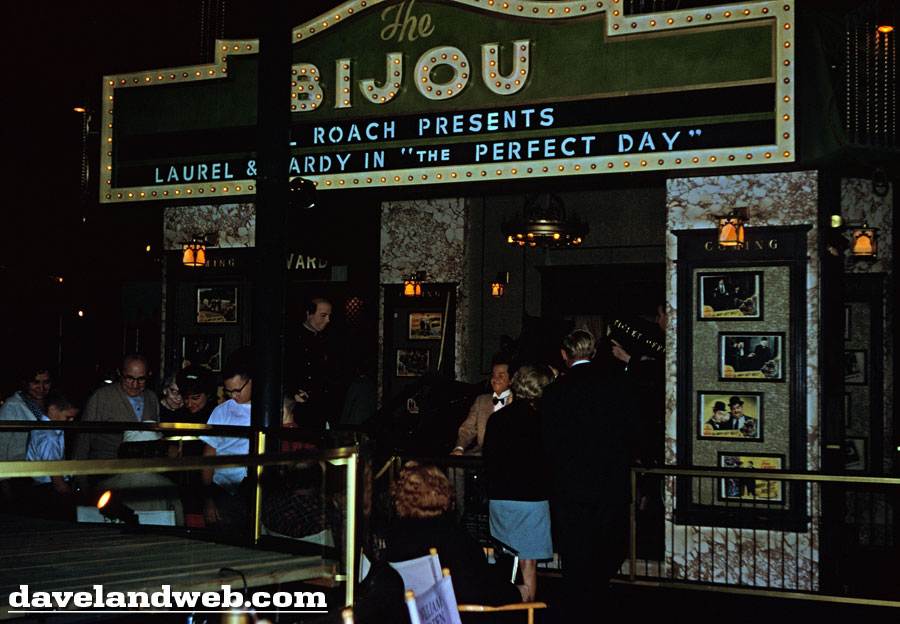 Charles Laughton in "The Private Life of Henry The VIII":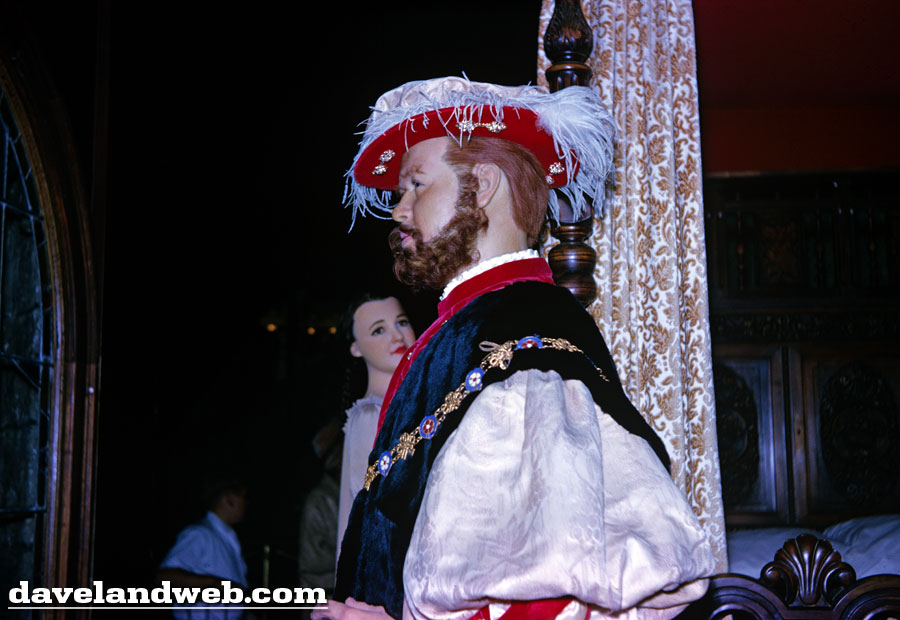 Jean Harlow in "Dinner at Eight":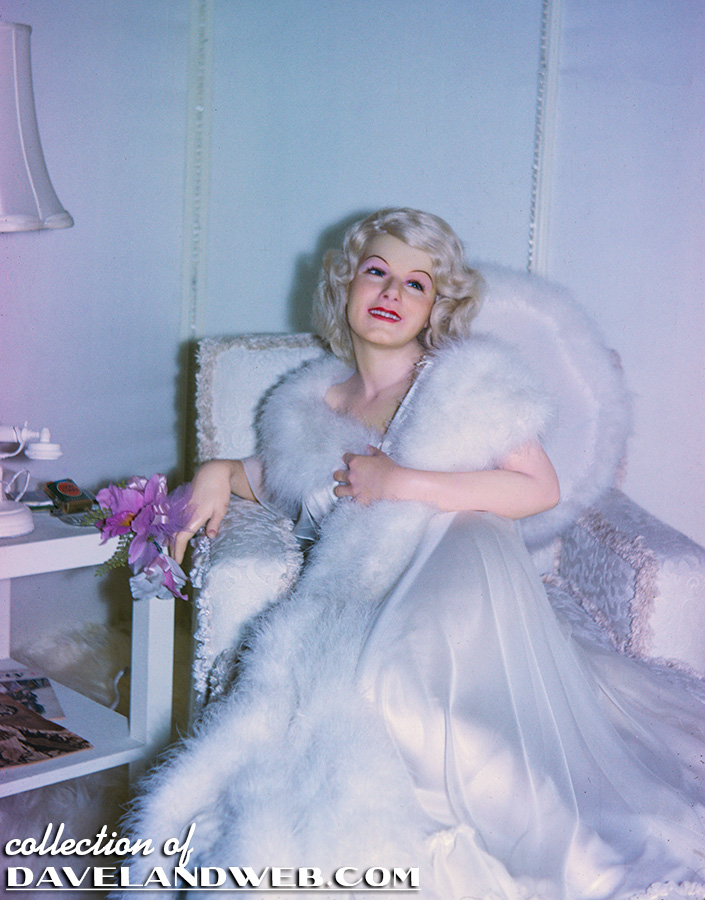 Gary Cooper in "High Noon":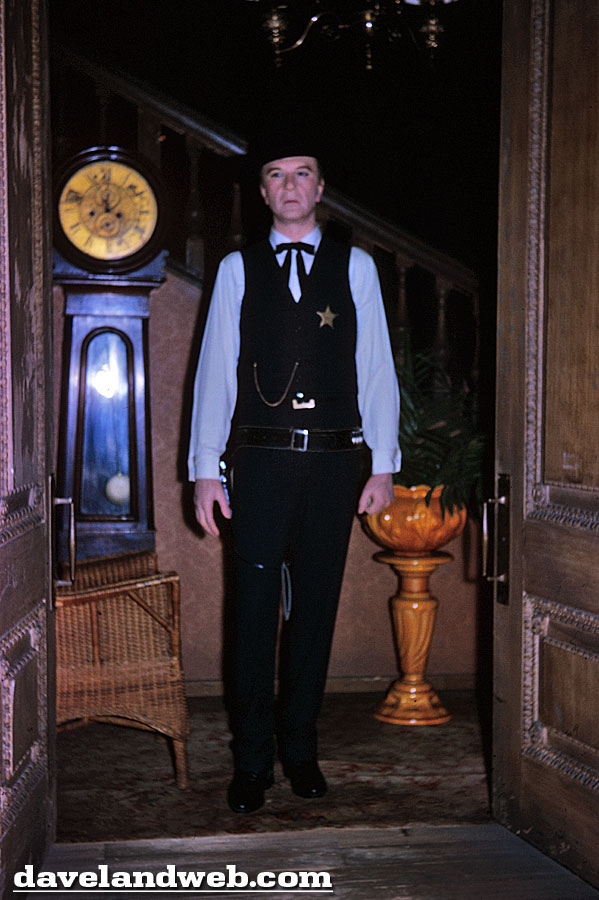 Cliff Robertson in "PT 109":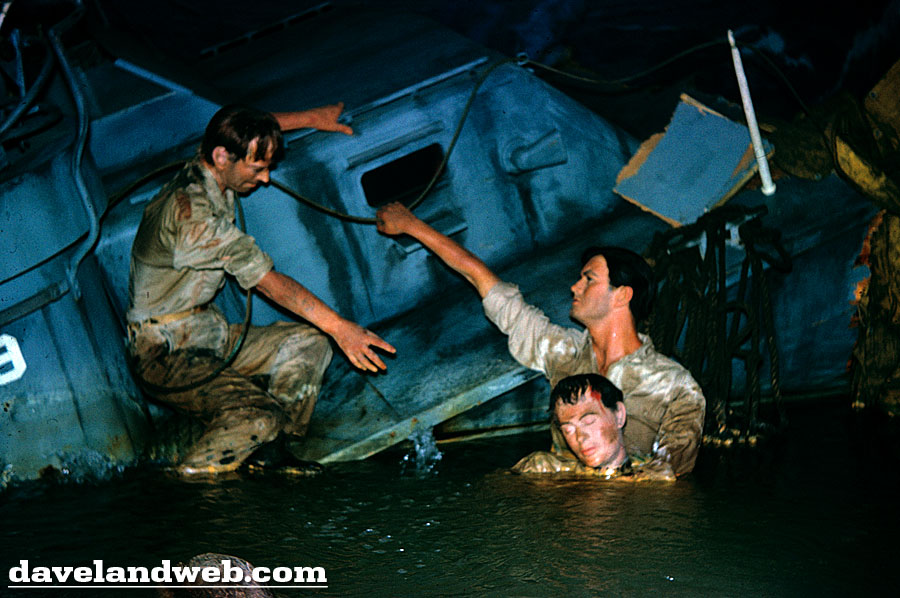 William Powell (good likeness) and Myrna Loy (not-so-good likeness) in "The Thin Man":
'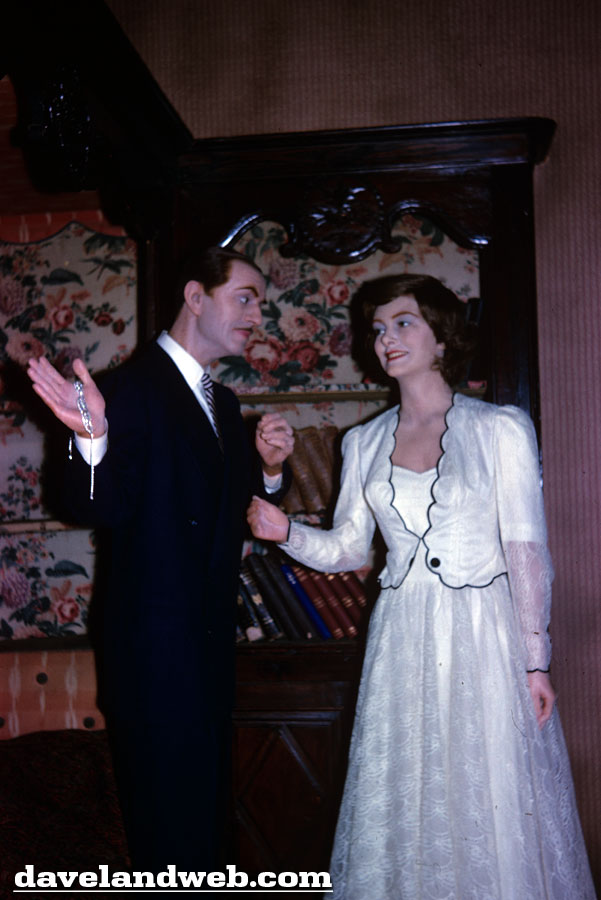 Katharine Hepburn and Humphrey Bogart in "The African Queen":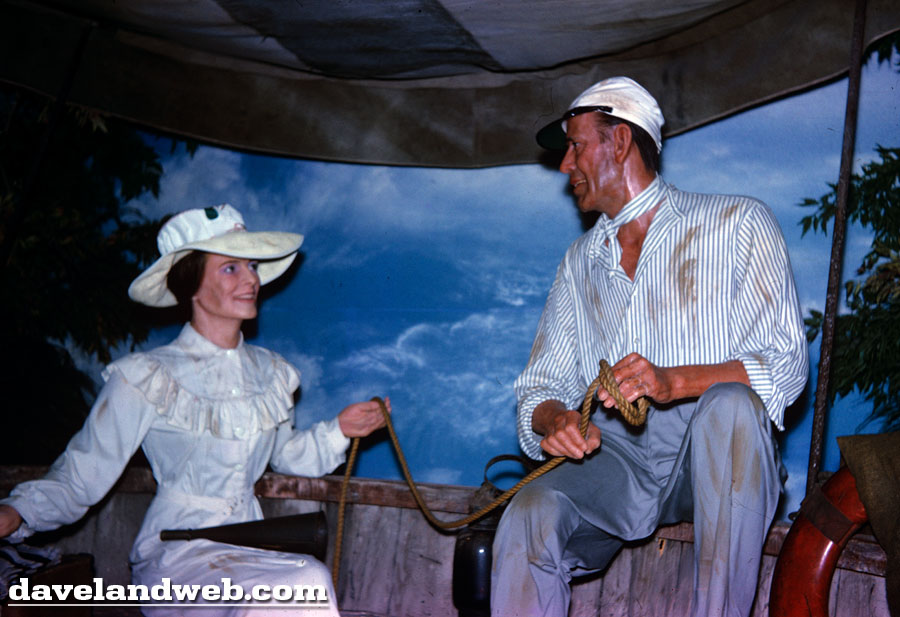 Rudolph Valentino: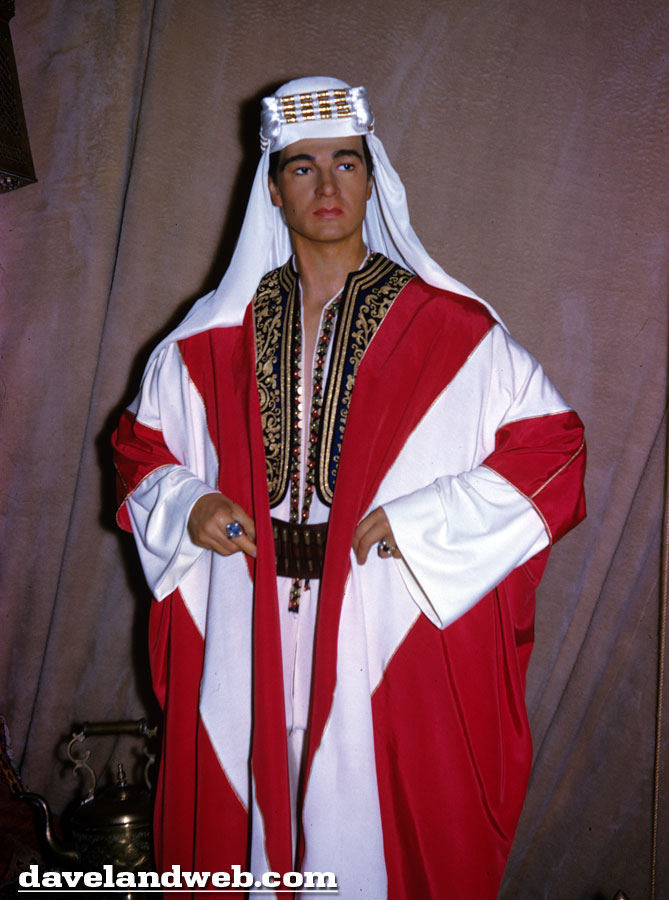 After 43 years and 10 million visitors, Movieland Wax Museum closed its doors on Halloween, October 31, 2005. About 50 of the celebrity figures were shipped to a sister museum in San Francisco and 80 others went to a Museum in South Korea. Many were put up for public auction, bringing in over a million dollars.
See more Movieland Wax Museum photos at
my main website
.