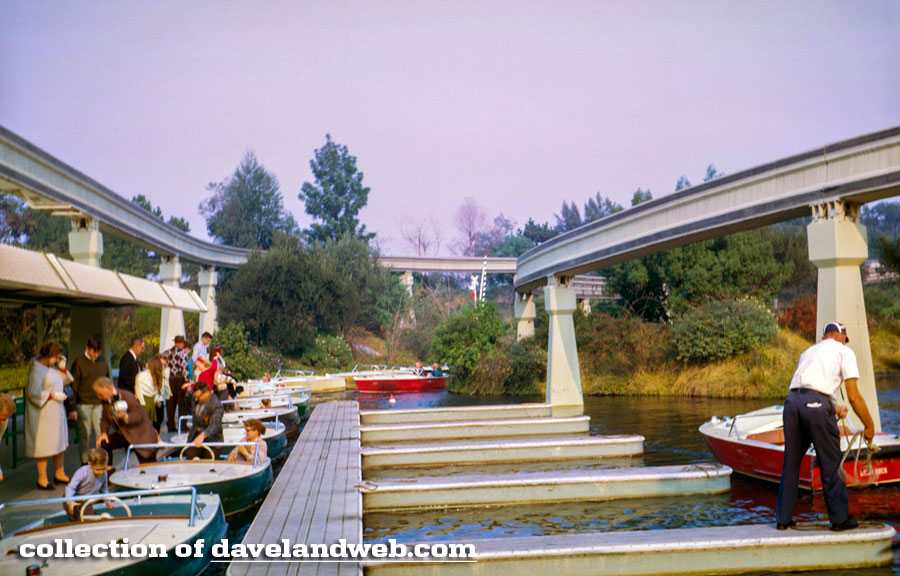 Just a trifle of a series from January 1964; our guest of the day apparently liked Fantasyland, as the only shots I acquired were taken there, beginning with The Motor Boat Cruise. Cruise was the operative word; I see youngsters and I see oldsters...not a teen in sight!
Here we have the wacky giganormous leaves that adorn the exterior of Alice; our photographer du jour seemed to have a case of the shakes. Or else he just couldn't choose between photographing the people he knew or the attraction decor. Either way, I wouldn't hire him.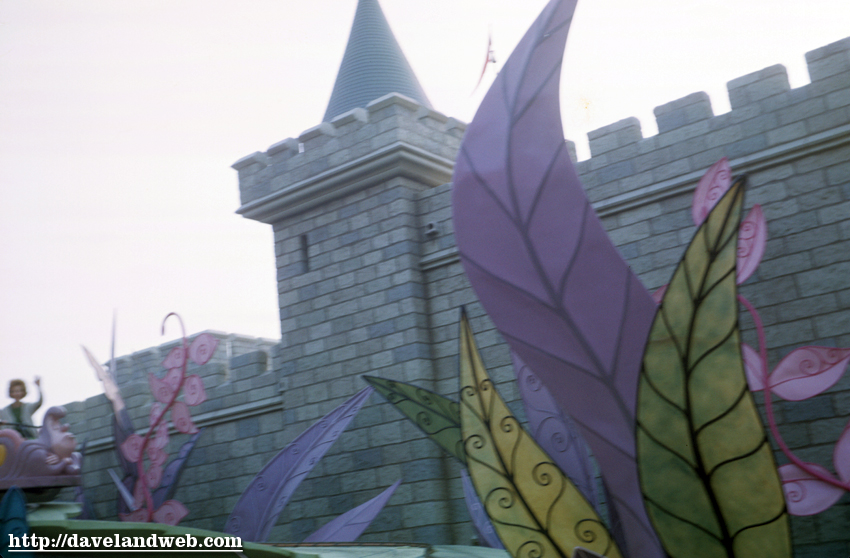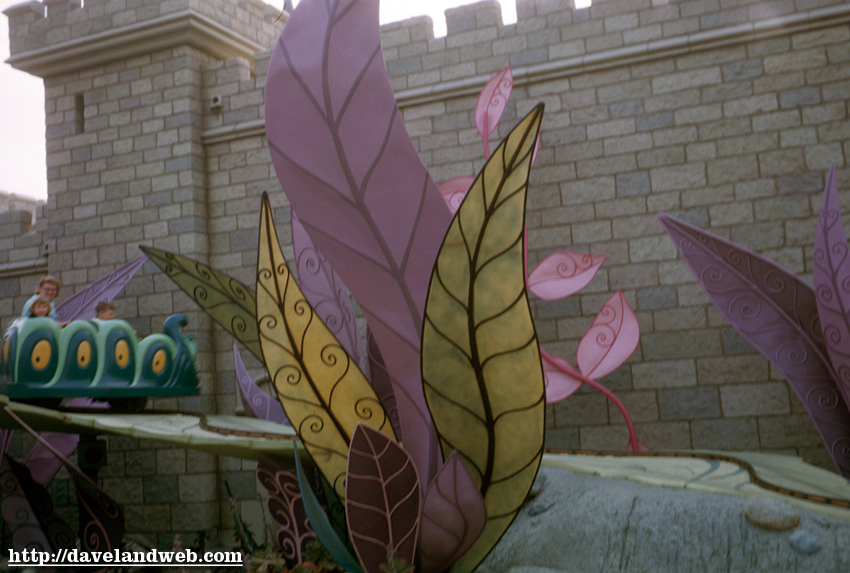 Over at Storybook Land, our guide looks very James Bond-ish with her microphone.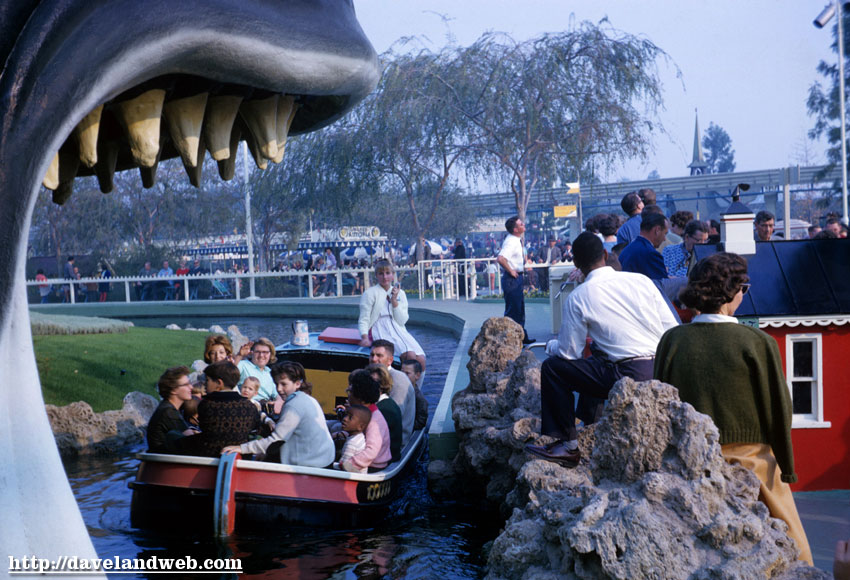 Shaken...not stirred.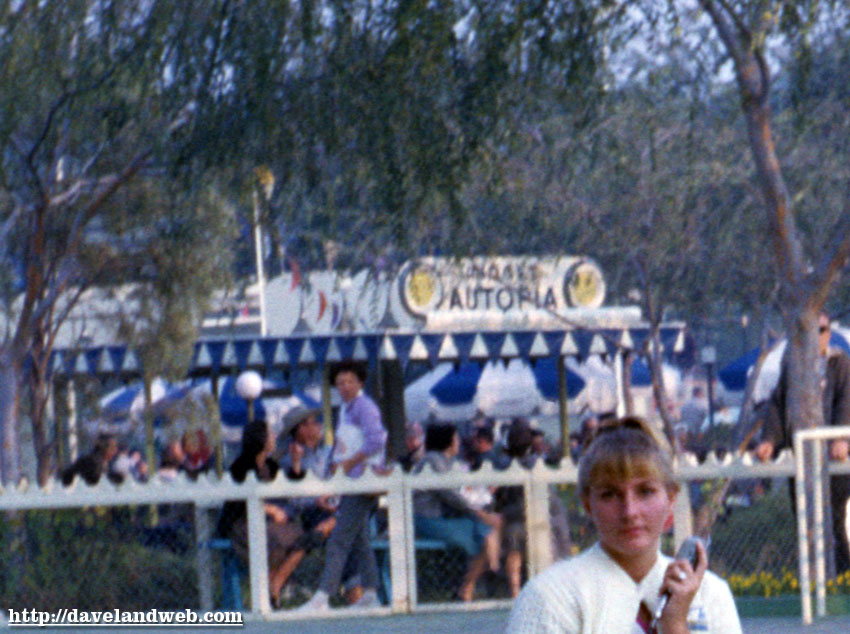 Our photographer apparently waited this one out at the dock: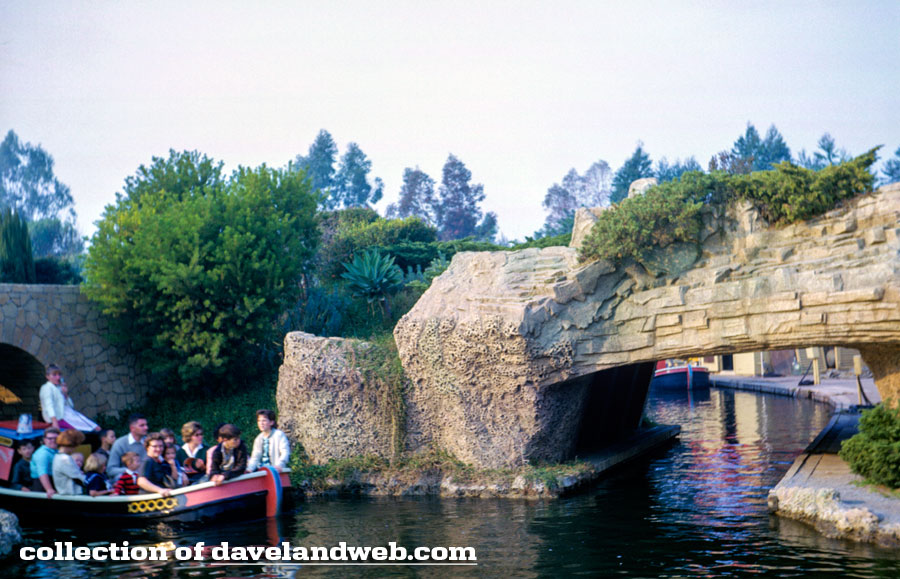 Here's an odd one; included in this batch is this little home display of leftover tickets and a Magic Kingdom Club card: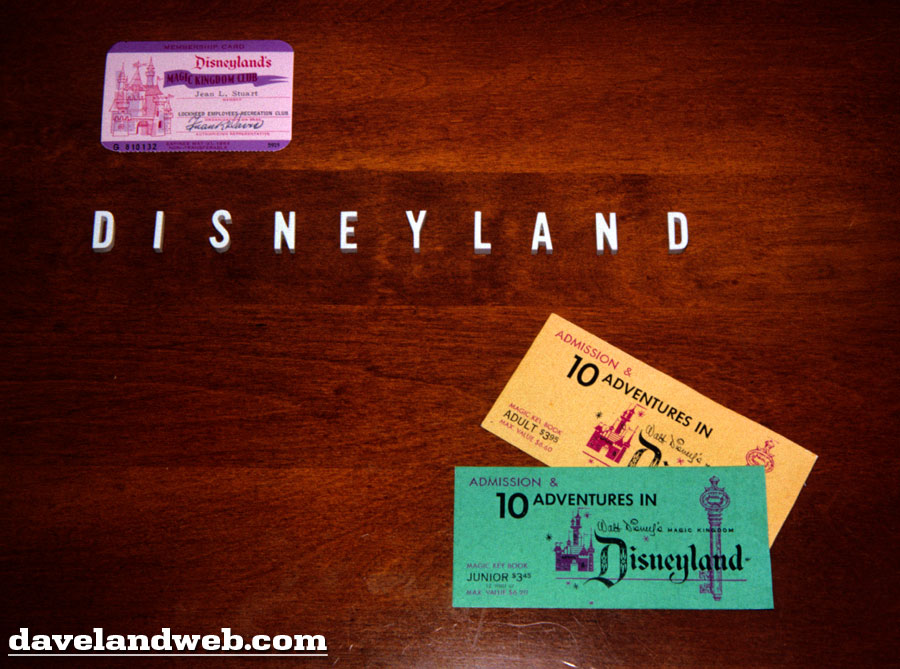 OK all you sleuths; we have a name—find that photographer!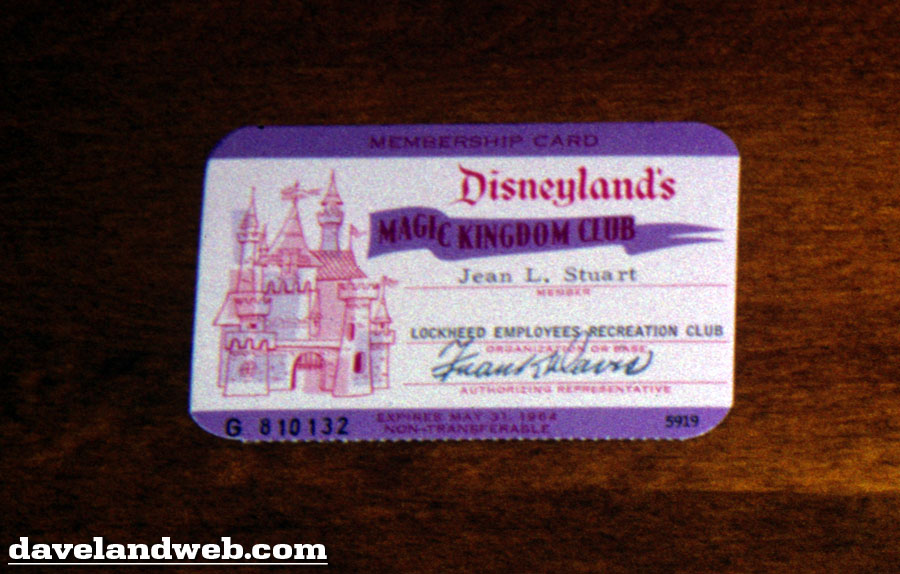 Toy Story
fans will rejoice today as "Toy Story 3" is released to home video. I was happy to discover that the 3rd installment was every bit as good (if not better) than its predecessors. I'd love to know how many of you rushed up to your attic to get your childhood toys after you watched this film!
Here are some of the hand-drawn (yes, hand-drawn—not everything starts with "a mouse"!) storyboard concept pieces used in development: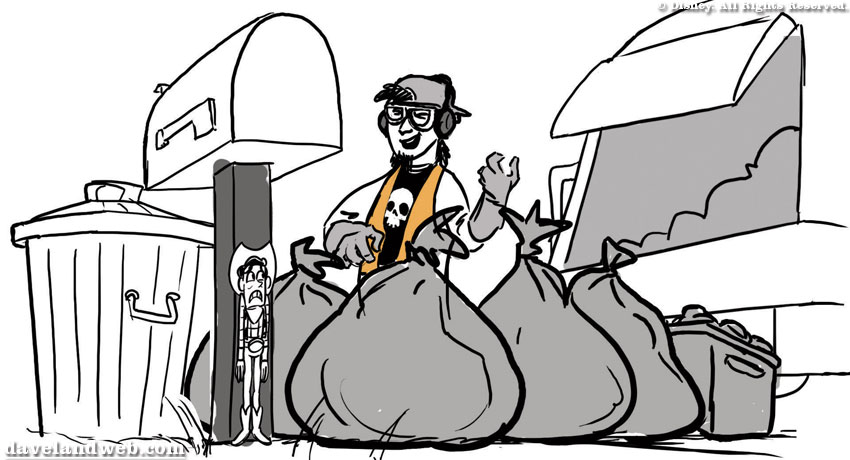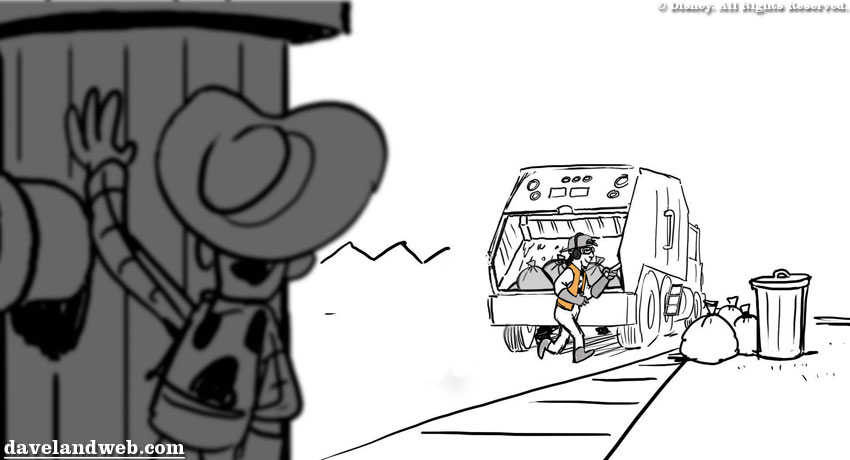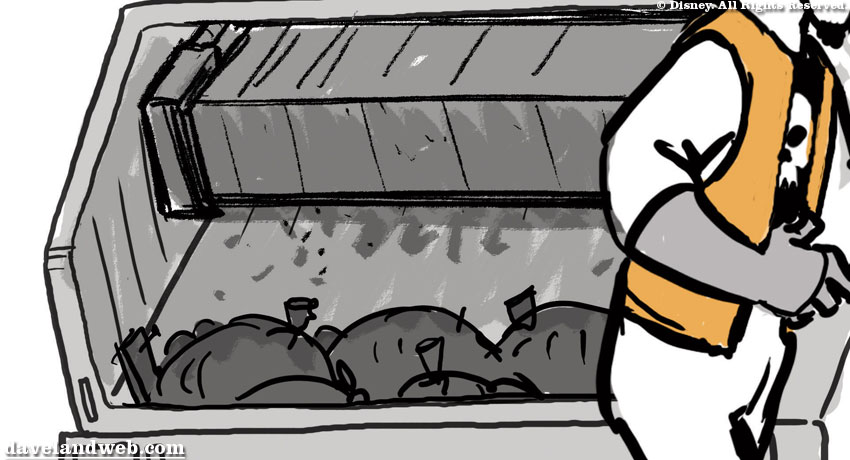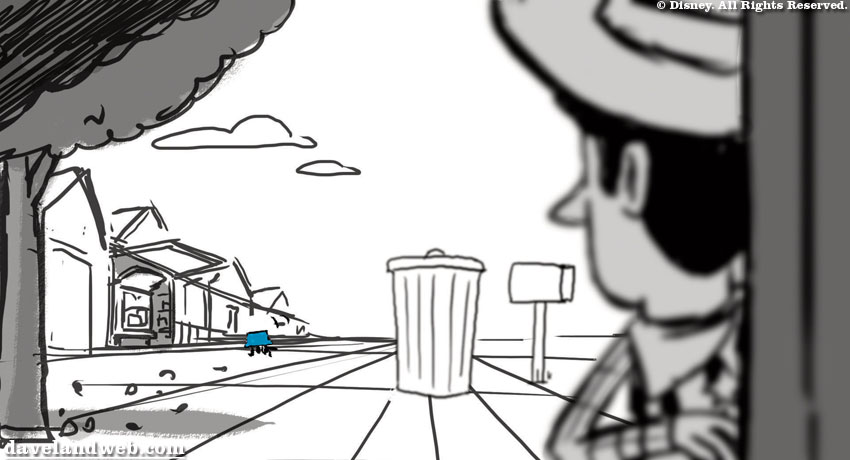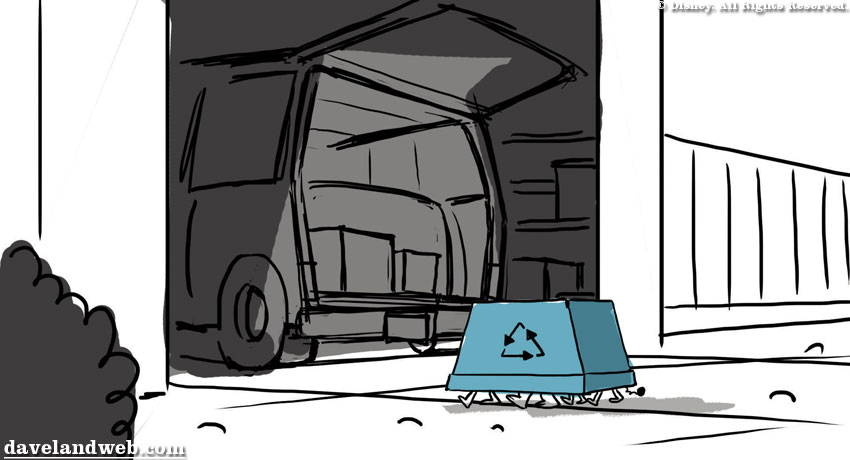 In Tron news, here's a shot of a Sunset Boulevard billboard promoting the upcoming 12/17 release: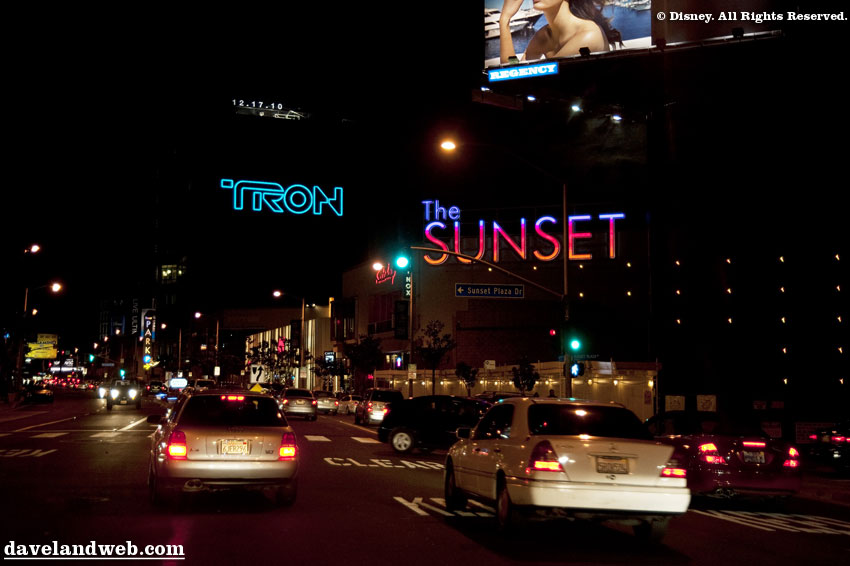 View more Disneyland Fantasyland photos at
website.