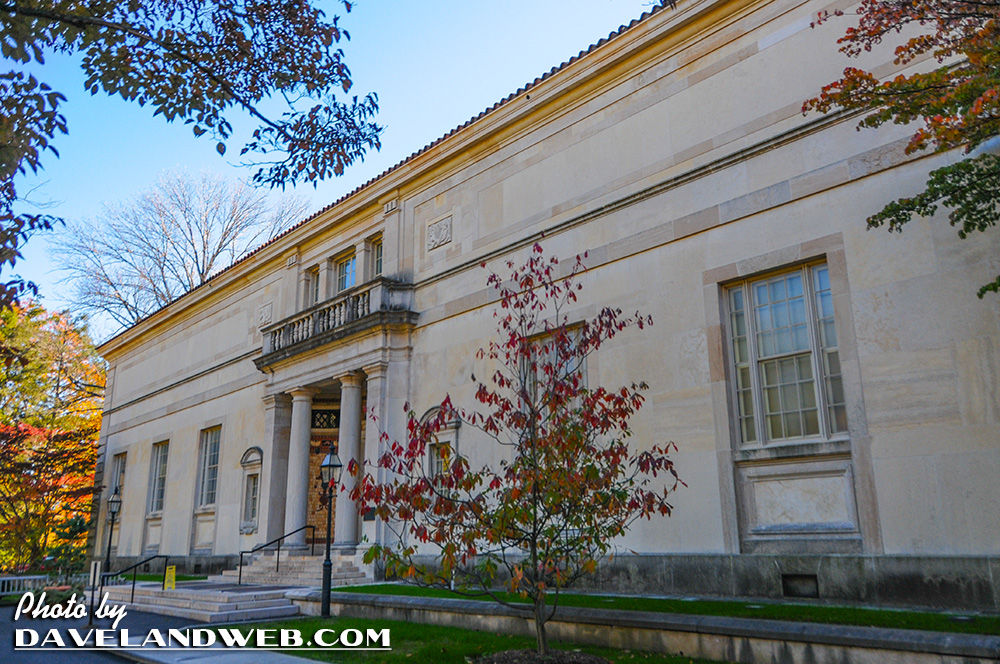 5 years ago, I took my first trip to The Barnes Foundation. My mom had sent me articles about this hidden gem located about 5 miles outside of Philadelphia in Merion, Pennsylvania. Created by Albert Barnes, it houses one of the most amazing collections of art and was also a school for budding artists. Barnes used his collection of Cezannes, Renoirs, Gaugins, Van Goghs, and Manets as a teaching tool. Notice that I used plural; one wall of art in the Barnes is enough to blow away most collections in their entirety.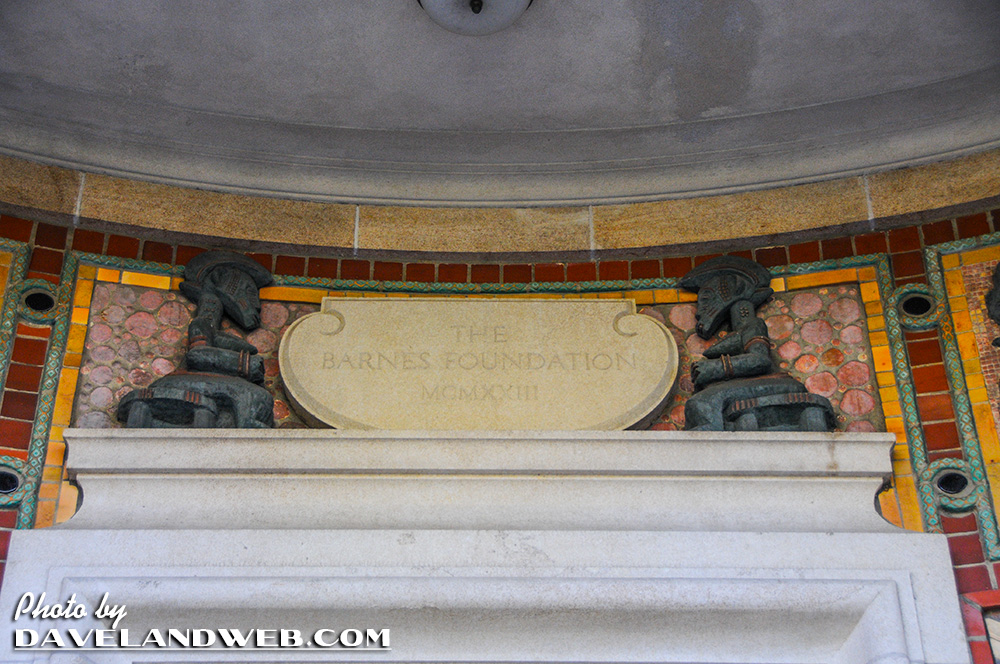 I just returned from my 2nd visit to The Barnes. After a battle that has raged intensely for almost a decade now, The Barnes collection is about to be ripped from its home and placed in a new museum adjacent to the Philadelphia Museum of Art. Dubbed a "McBarnes" (think fast food restaurant), this new gallery will surely be a boon to tourism dollars for Philadelphia, but will sadly prove to be a withdrawal of artistic integrity from this collection. A documentary was released last year to critical acclaim detailing the "theft" of Barnes art which he attempted to protect with a trust. Apparently, even the most ironclad of legal documents can be broken.
Even the trees surrounding the Barnes frame the collection in the most beautiful way imagineable.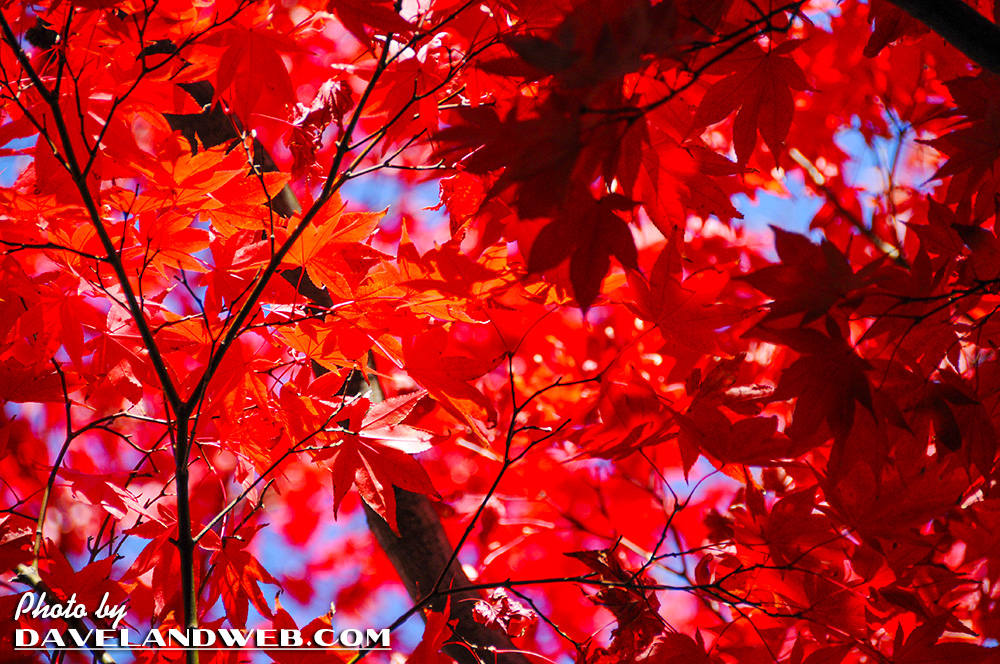 What's unique about the Barnes? It must be seen to be fully appreciated, but to attempt to describe it, the paintings are hung according to Barnes' aesthetic, surrounded by furniture and metalwork. A Matisse mural created specifically for the Foundation by Matisse himself looms overhead. Sorry, no interior photos are shown here. For once, I actually followed the rules (mainly because of the security cameras and guards!).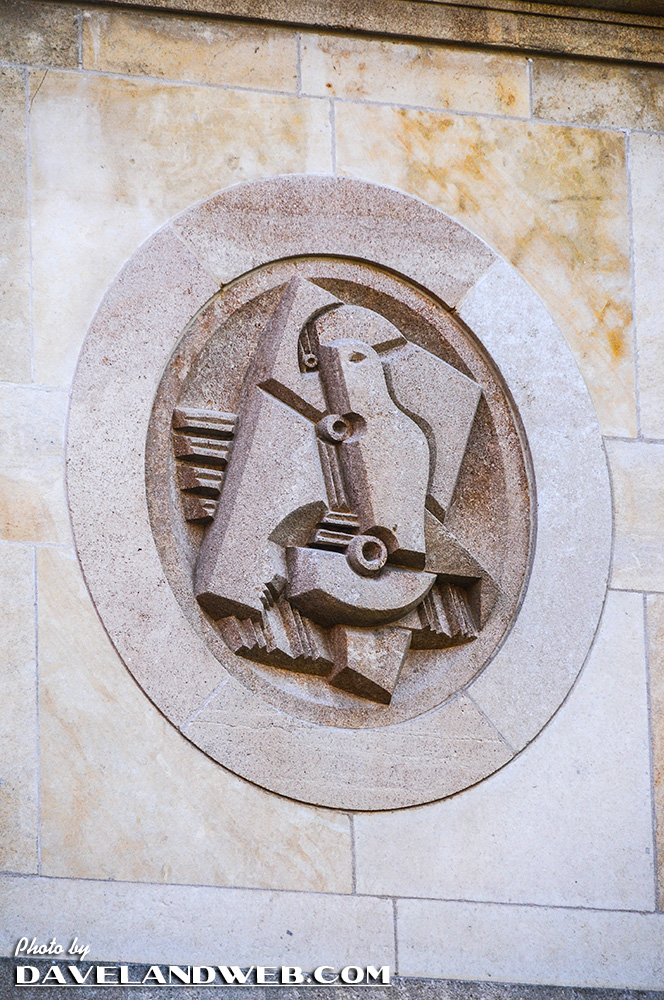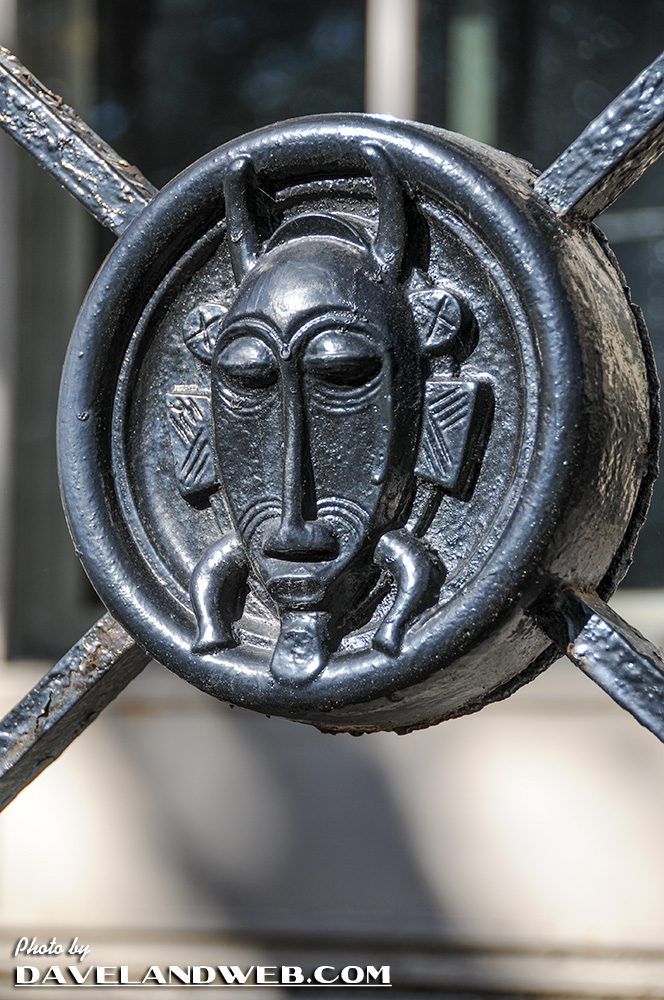 The neighbors have shown their displeasure with the proceedings by posting these signs: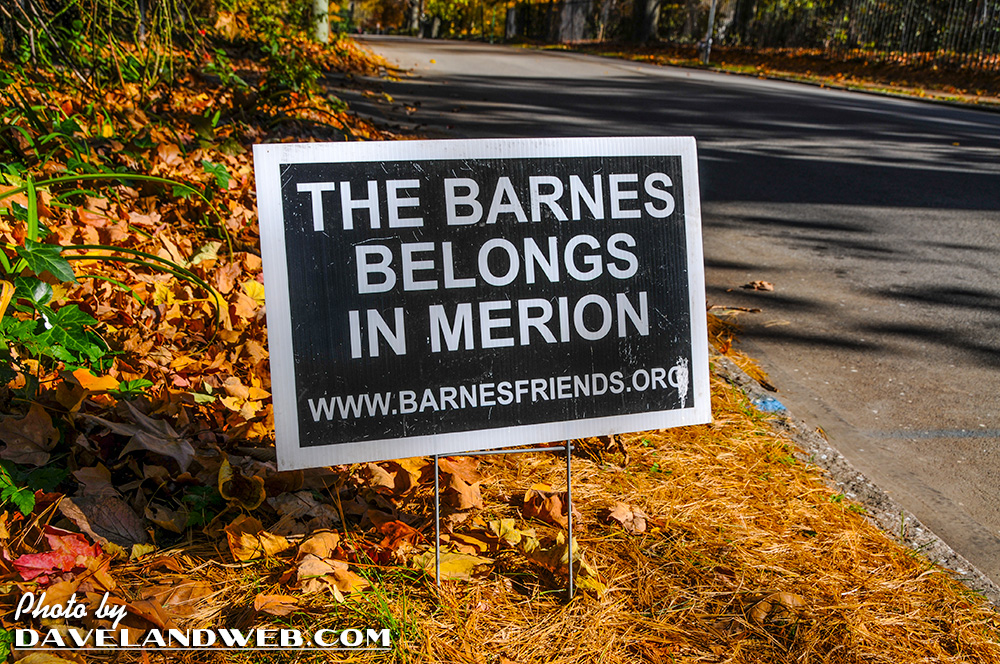 Local politicians and self-serving powermongers moan that The Barnes can be seen by SOOOO many more people if moved 5 miles away from the suburbs into the heart of Philadelphia. Nobody can argue with that logic; what is being argued is that Barnes' collection was not meant to be seen by masses of people herded through every 15 minutes; it was designed to be an intimate experience unlike any other.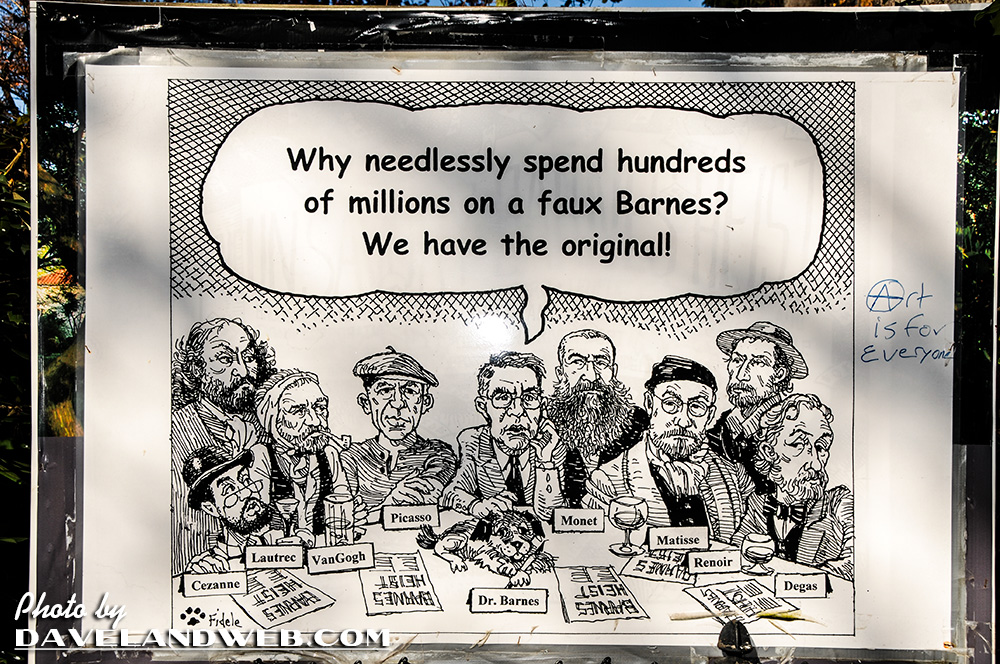 Interested in learning more about Barnes? Be sure to check out the link to "The Art of the Steal" at Amazon.com below. It is an extremely moving piece of film that will blow you away and (hopefully) incite you to action to help preserve the Barnes in the way that its creator intended it to be shown.
You can also visit the Barnes Friends website
.
See more Barnes photos at
my main website
.