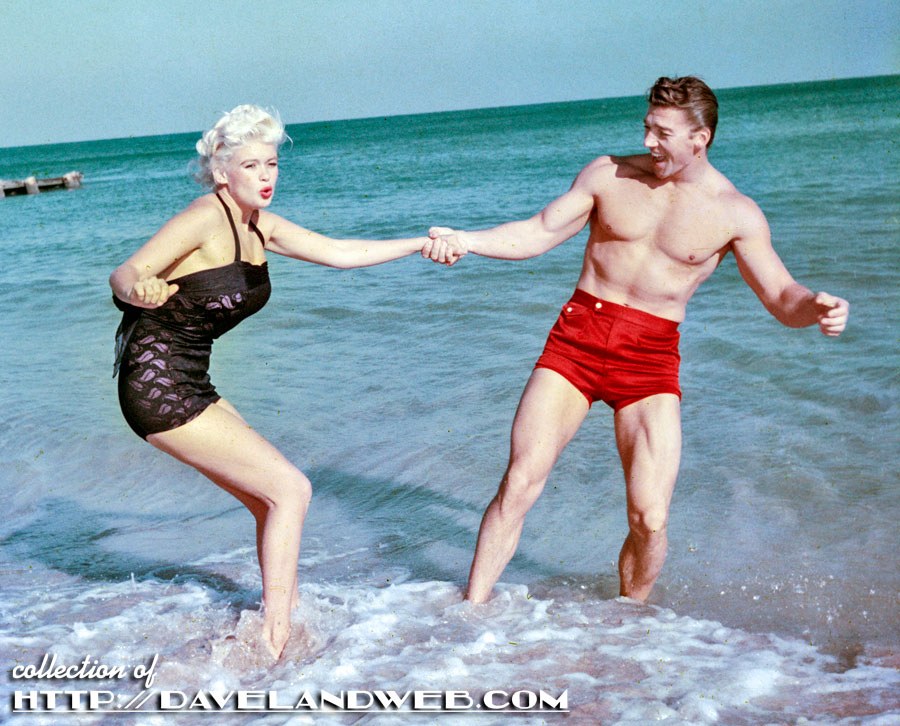 Although she never reached the level of fame that Marilyn Monroe enjoyed, Jayne Mansfield was still a top contender for the throne of 1950's blonde bombshell. Here she is cavorting in the ocean with her bodybuilder husband, Mickey Hargitay. Their daughter, Mariska, is best known for her role of Olivia Benson on "Law & Order: Special Victims Unit."
Here's Jayne flying around on Dumbo with daughter Jayne Marie, enjoying a day at Disneyland on May 11, 1957: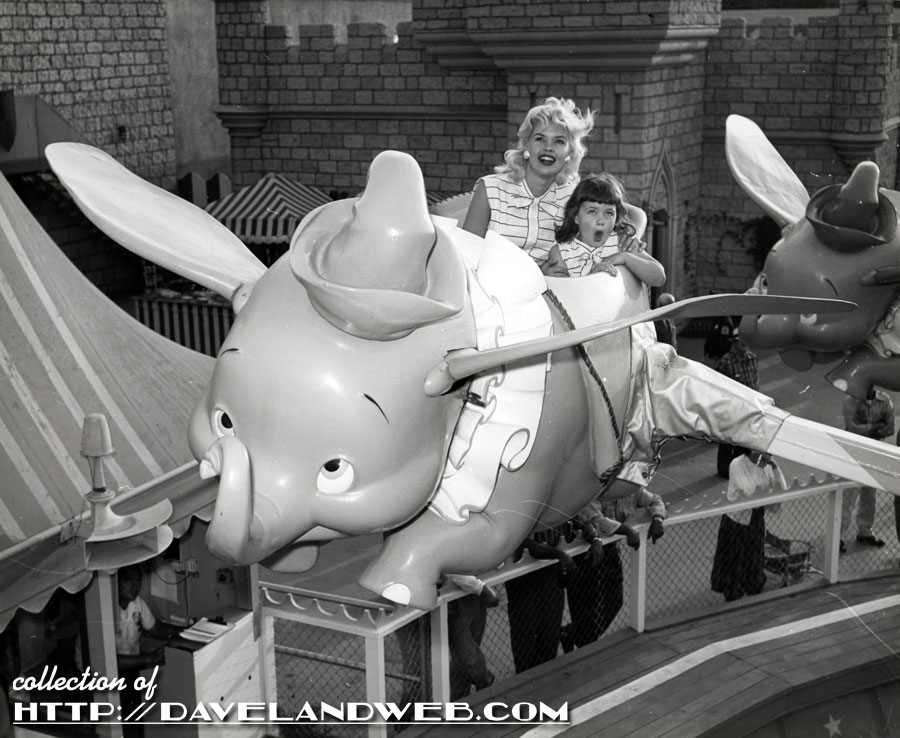 And just a few months later, she was back at the park in September of 1957, enjoying the paparazzi in Frontierland: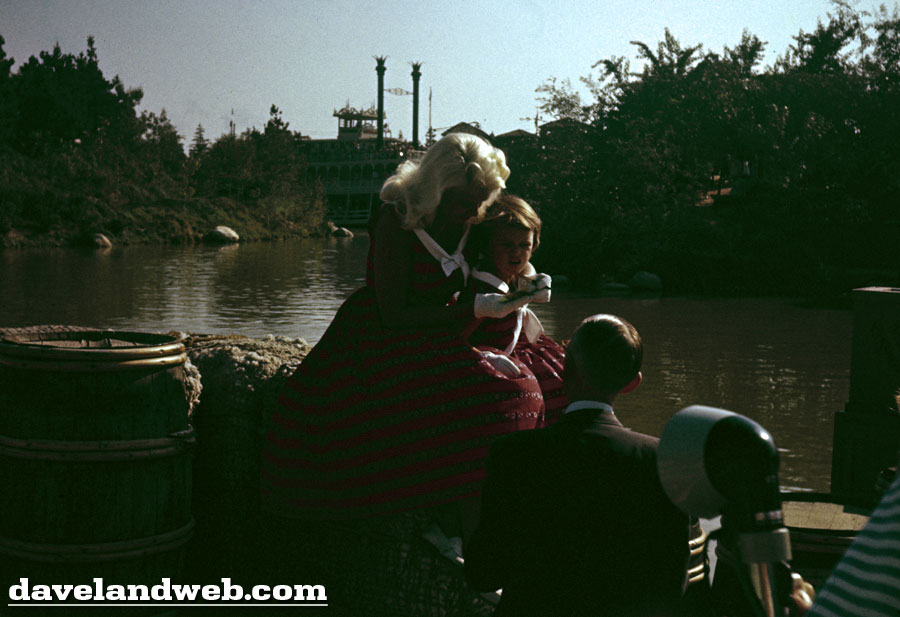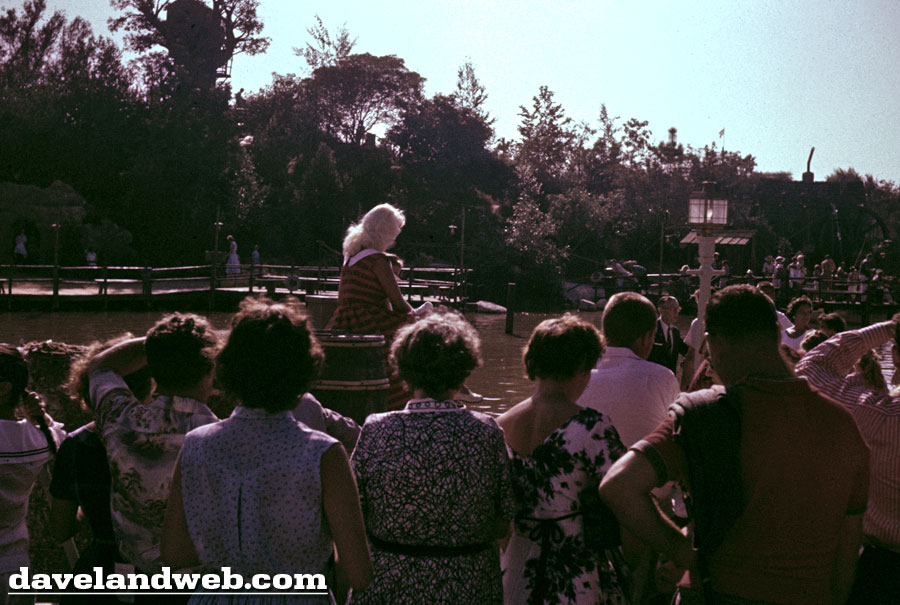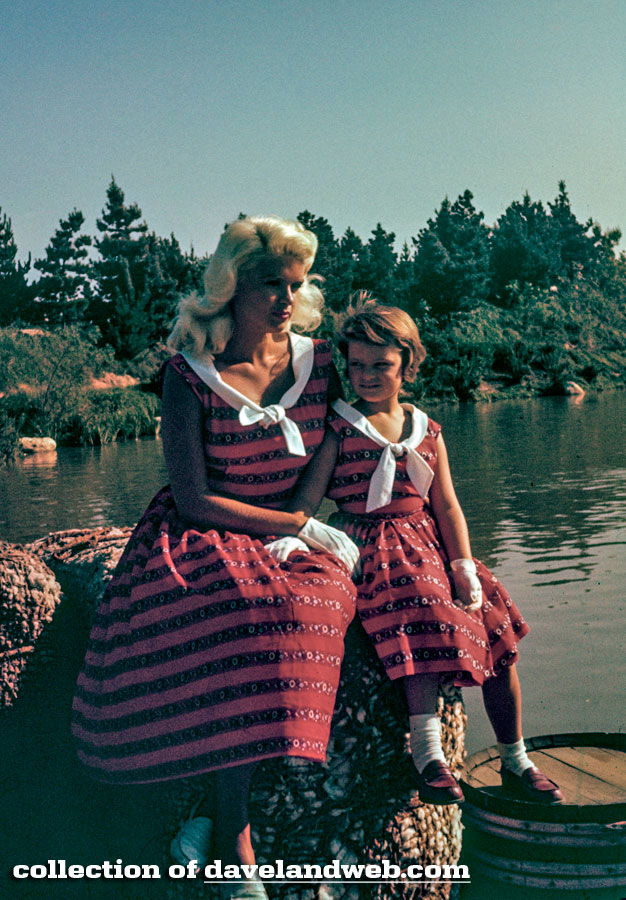 Yes, even glamorous movie stars loved the pack mules!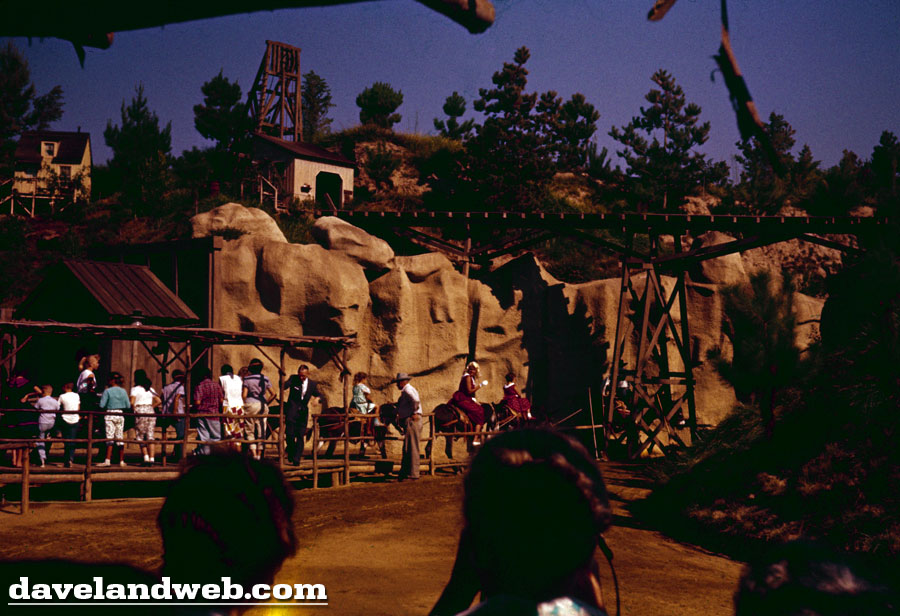 In this detail shot, you can see an older gentleman in a suit who was also in the shot of Jayne sitting along the Rivers of America. I am guessing he is either a Disneyland employee or a publicist. He has that "official" look about him.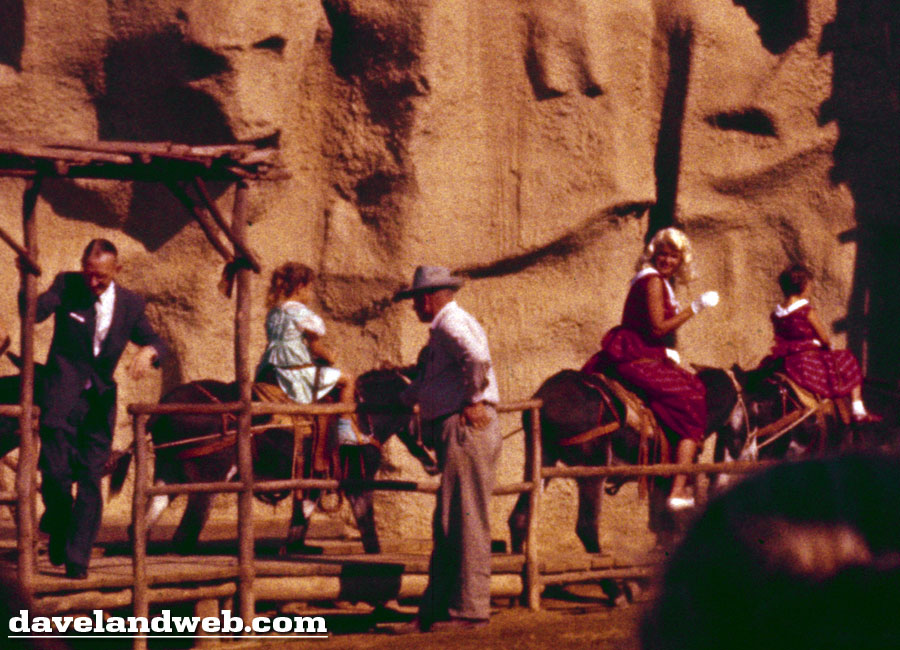 See more classic Hollywood photos at
my main website
.