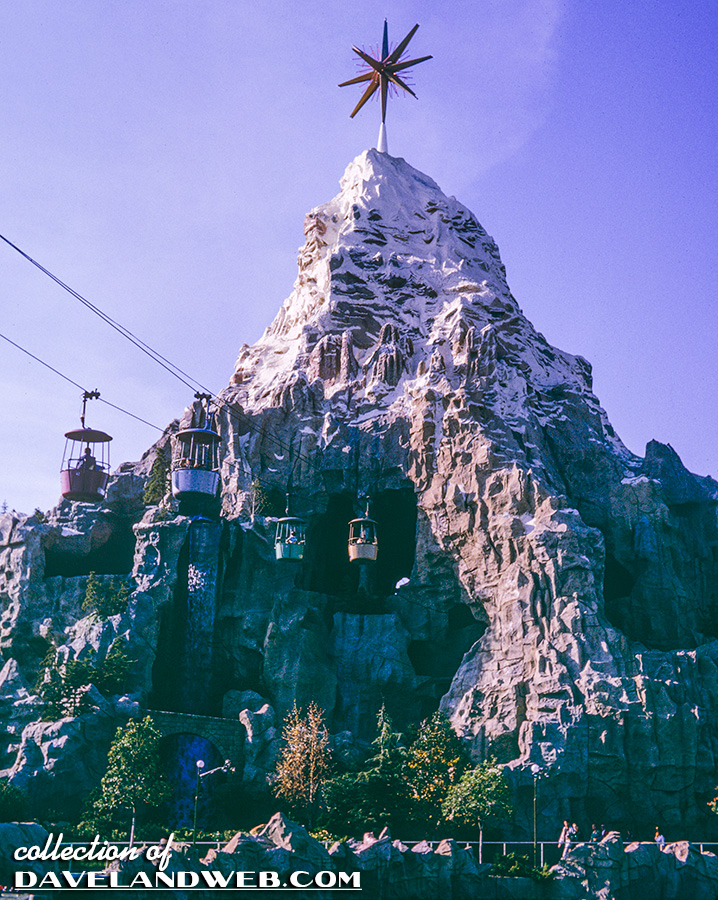 Another little trifle of a series, hailing from December 1963. It's Christmas at the park, and The Matterhorn is adorned with The Christmas Star. Let's zoom in for a close look at all the doohickies on the star: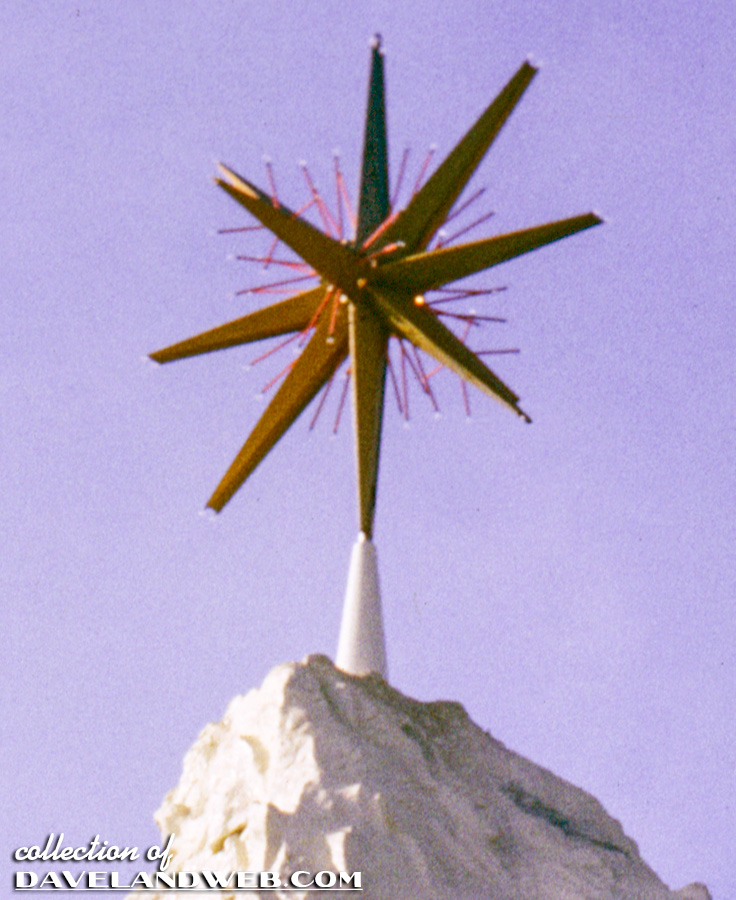 Below the earth, we see all kinds of strange things swimming and growing in liquid space: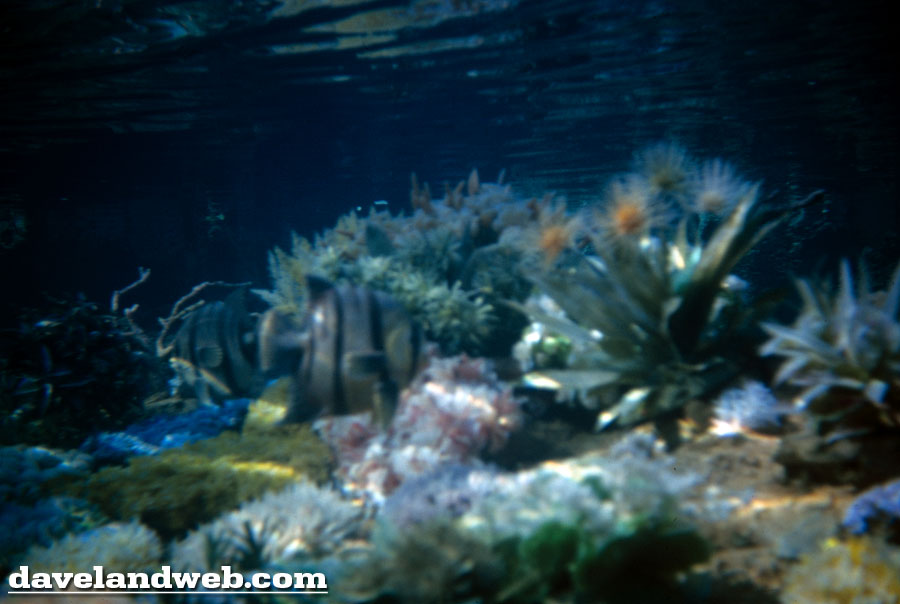 Compared to all the bling strewn around the castle today, it is difficult to imagine that it ever looked this plain around the holidays: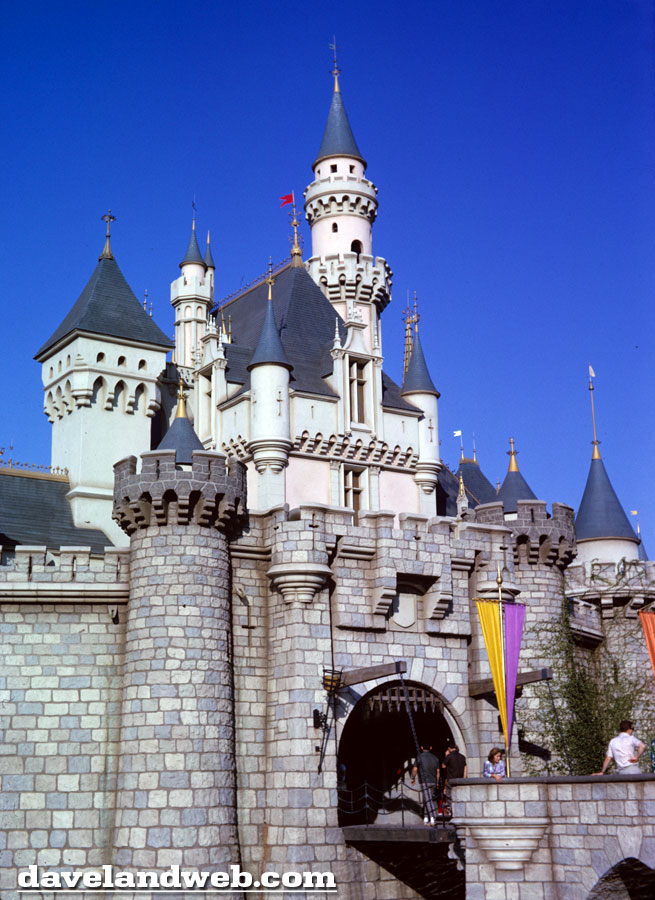 The Tiki Room also seems to have escaped any holiday decorations: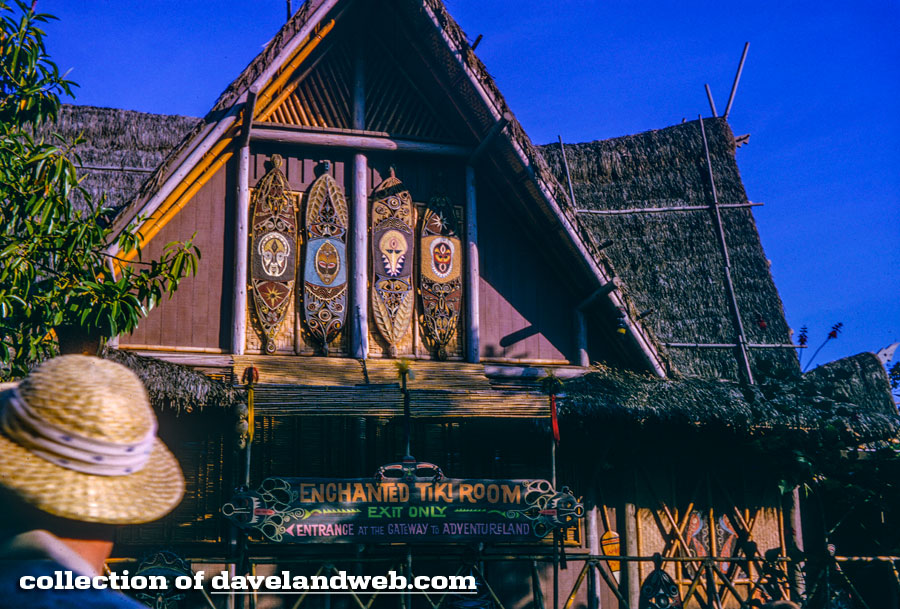 For you compare and contrast types, here's a more recent shot from a similar angle: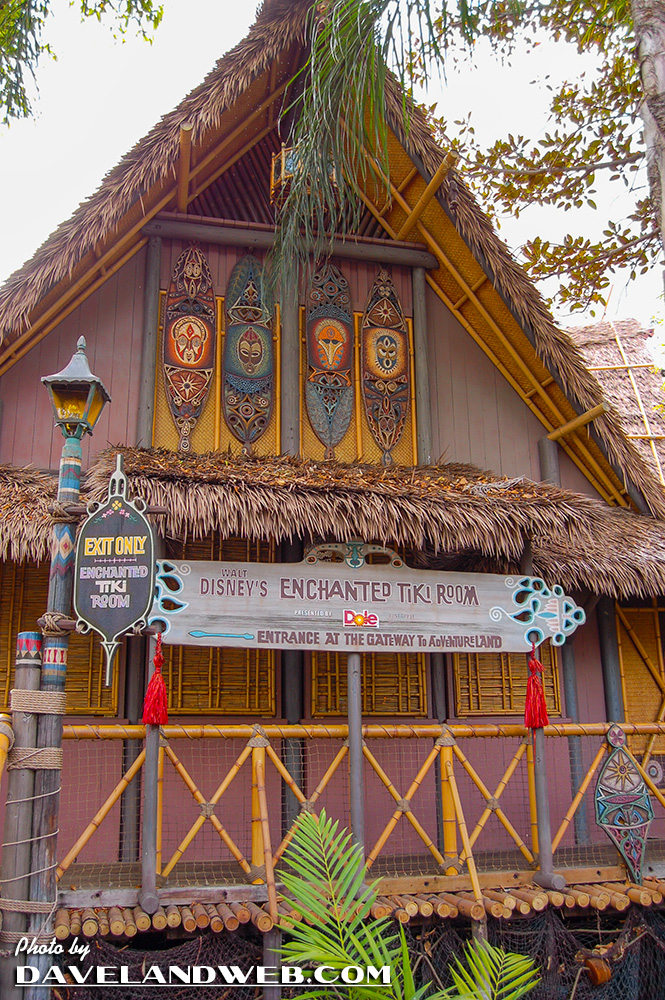 I love this shot, taken as the photographer was exiting the park. As twilight begins, this particular post ends. Hope you enjoyed!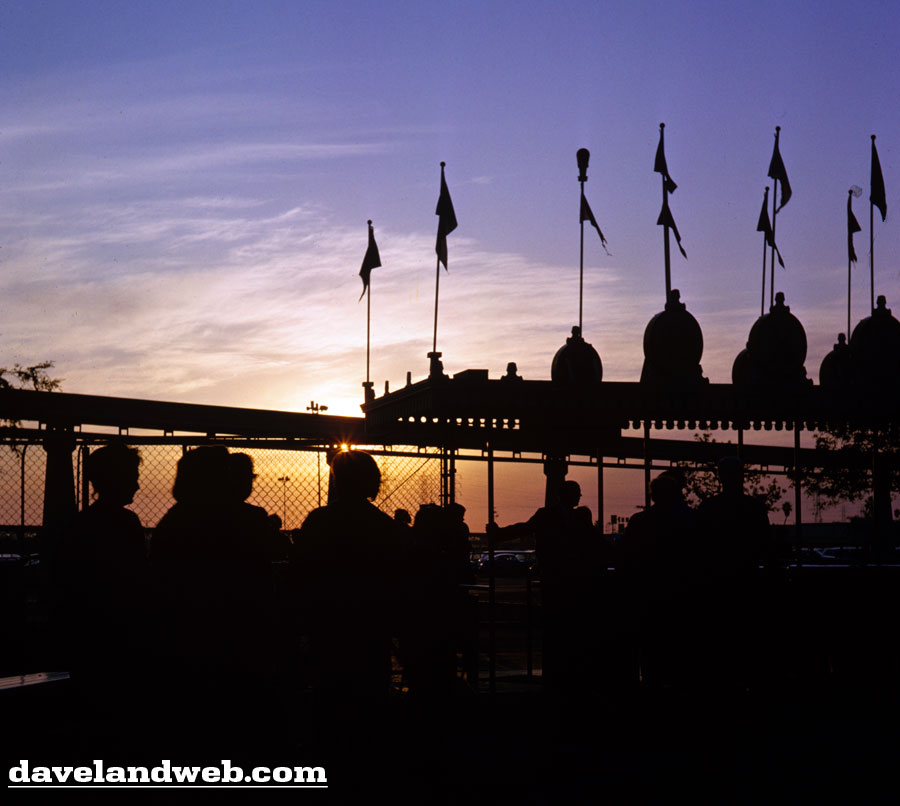 See more Disneyland Christmas photos at
my main website.