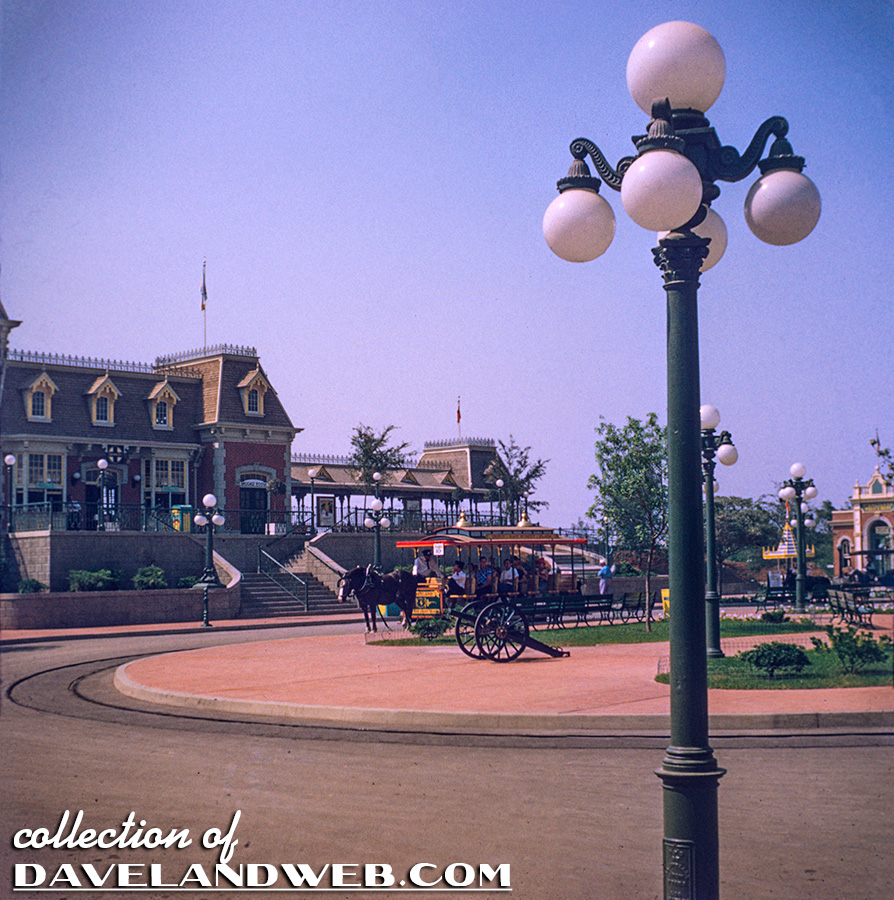 Town Square looks like a ghost-town in this 1955 opening year shot. Anyone...anyone...anyone? Not a soul in sight.
A few guests appear in this shot, as they cross the drawbridge into Fantasyland.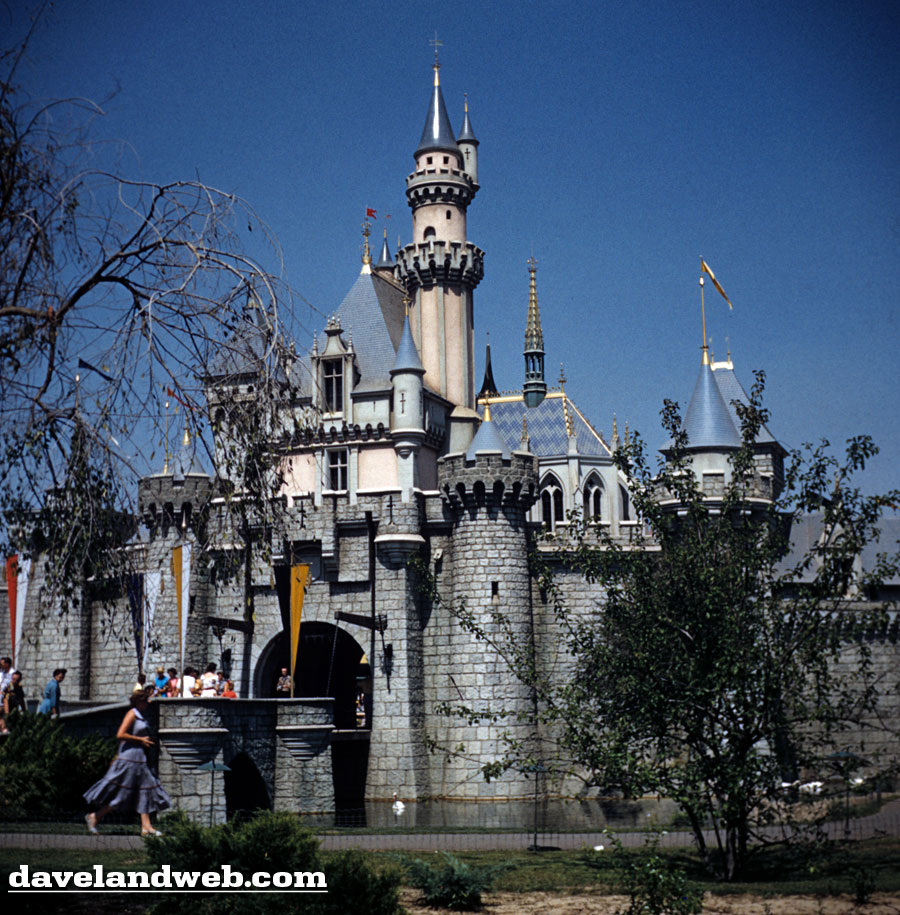 Over in Frontierland at the Depot, the C.K. Holliday stops long enough for a photo opp and possibly a little H2O!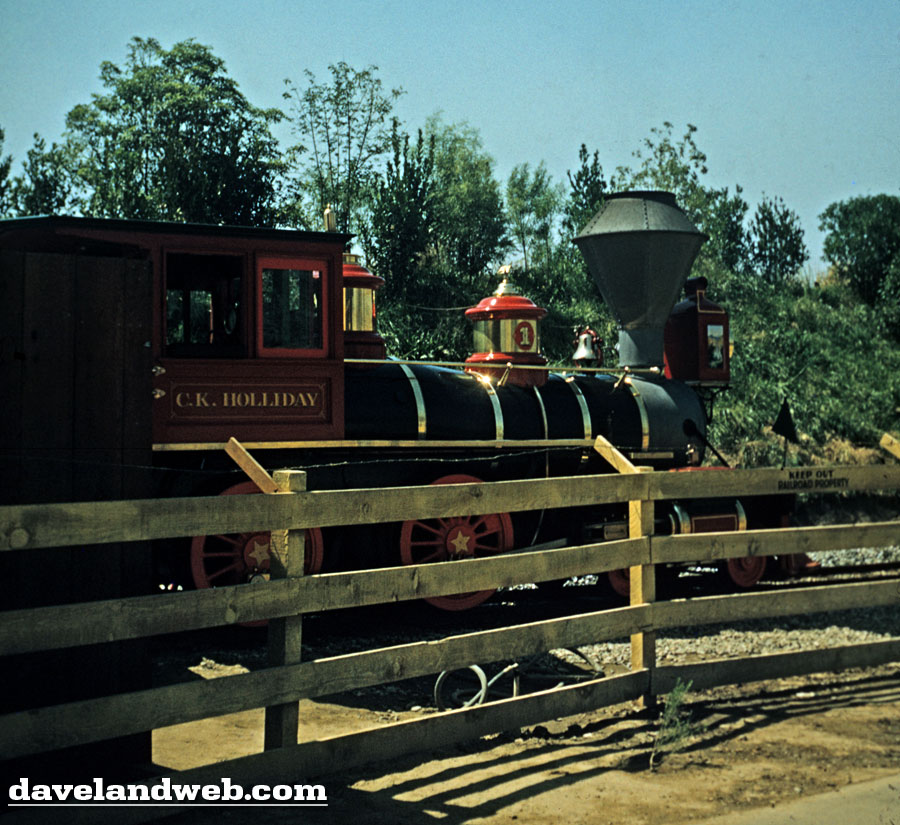 The Twain and The Train—say that real fast about 20 times! Passing through the murky waters of The Rivers of America, the Mark Twain approaches Fowler's Harbor.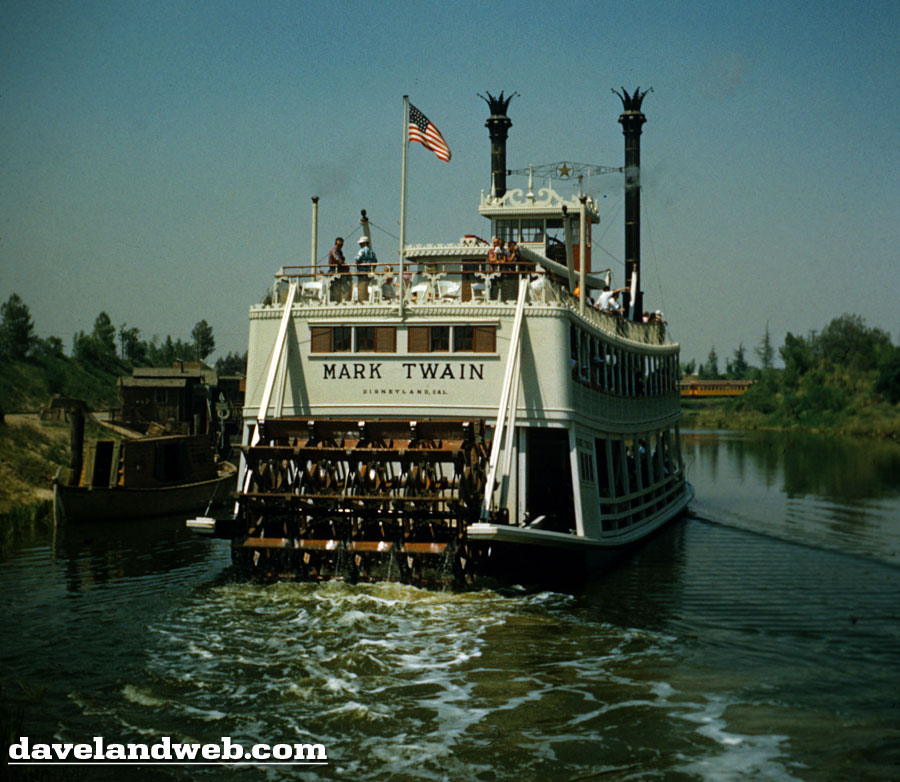 Over at The Jungle Cruise, the monkeys have invaded the Ancient Shrine: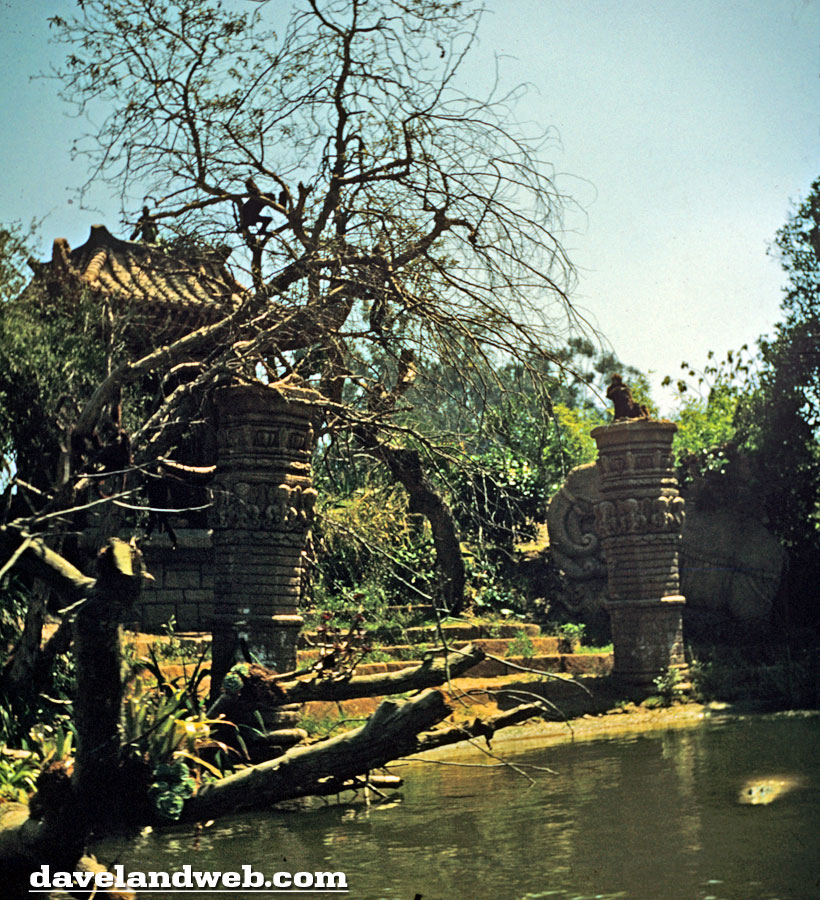 And the Hippos wiggle their ears for guests passing by: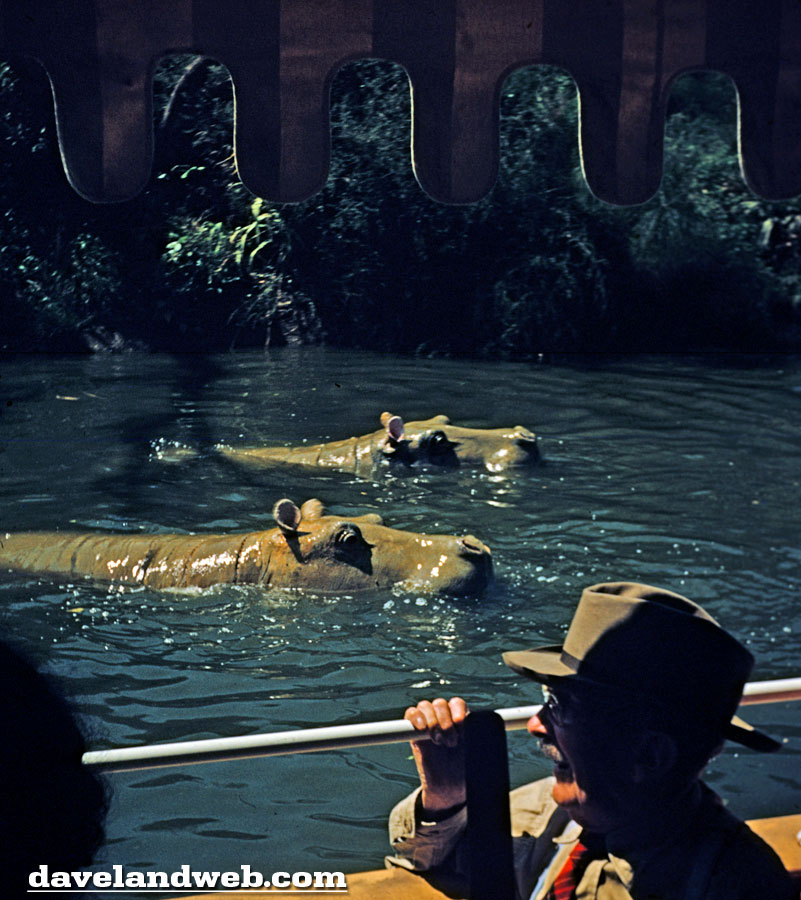 Poor Casey: no Storybook Land scenery at this time. It would be awhile before the miniatures and beautiful landscaping would appear.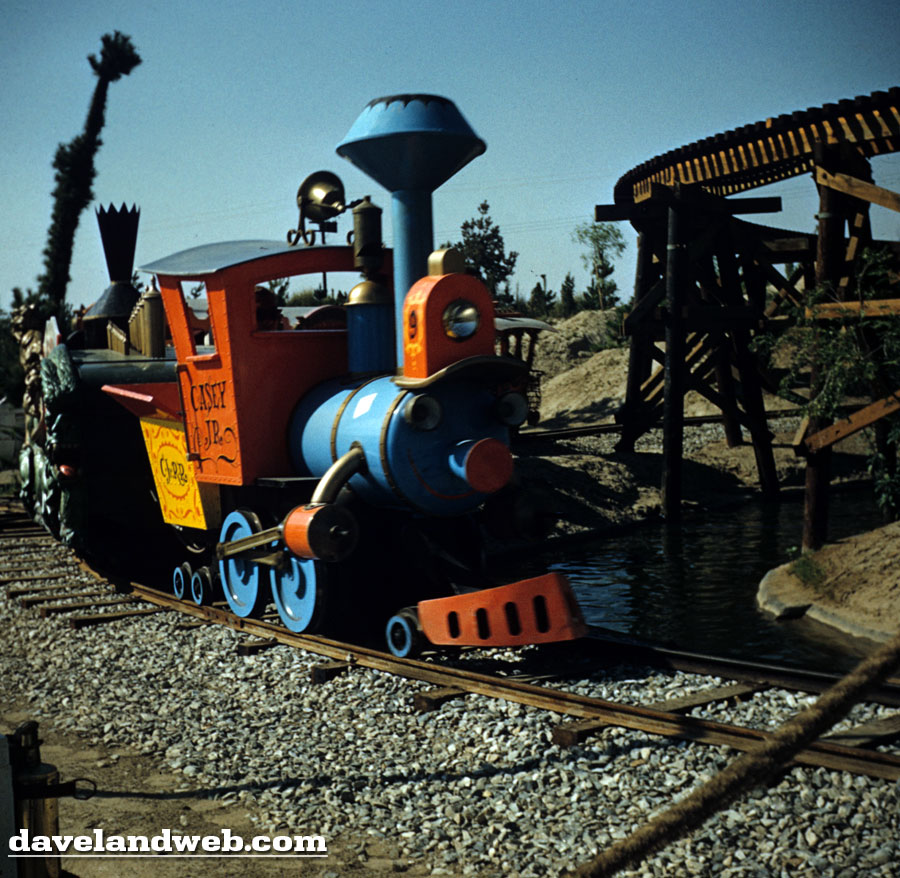 See more Disneyland photos at
my main website.