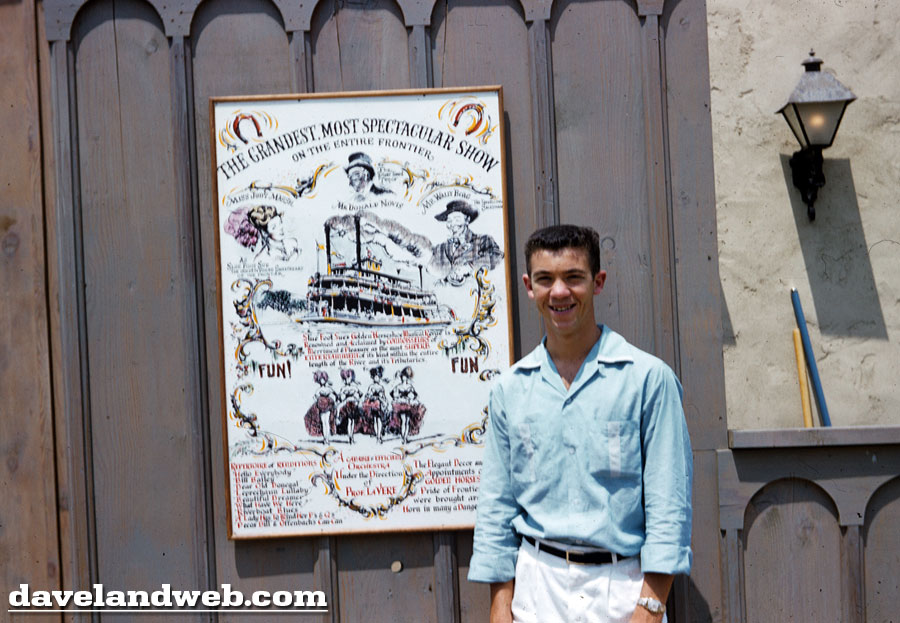 Anyone up for a rip-roaring random day in Frontierland, circa 1950's? (hopefully you'll know that was a rhetorical question and that you're stuck with this batch today whether you like it or not!) This young gent couldn't get a shot with the Golden Horseshoe Can Can girls, so he did the next best thing: stood next to the poster featuring the Golden Horseshoe Can Can Girls.
Here's a trio of shots featuring the Mark Twain: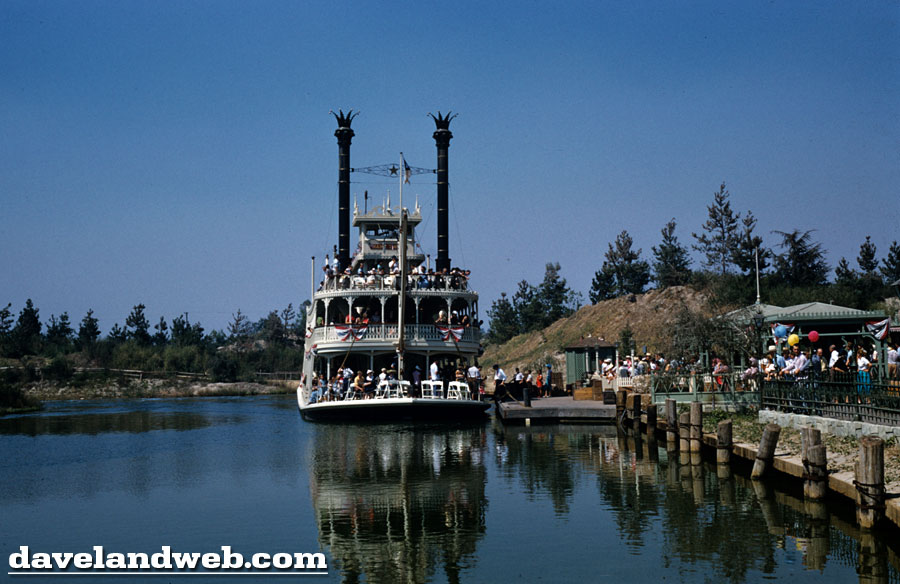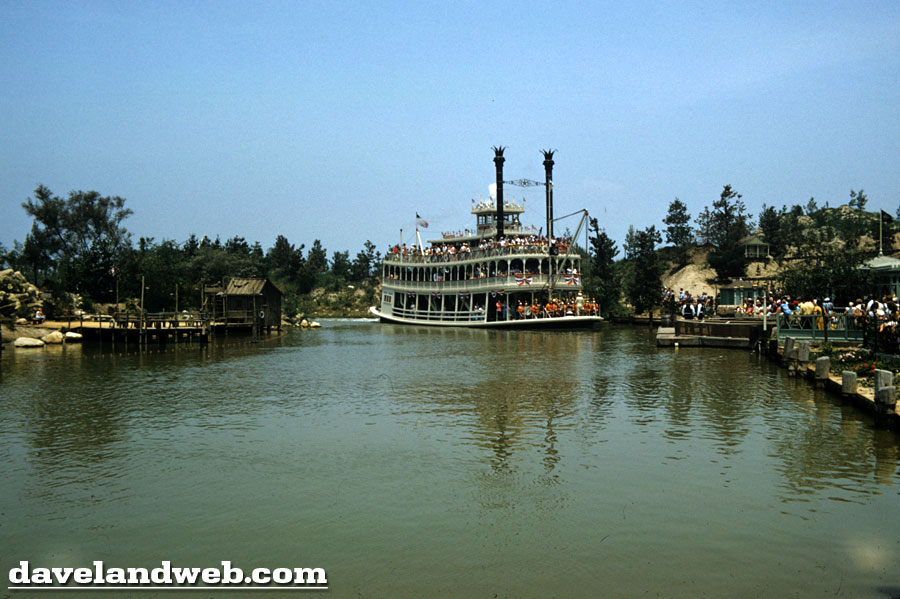 I love this one of these two ladies enjoying a day at Disneyland, dressed up just-so for the occasion in their 1950's finery.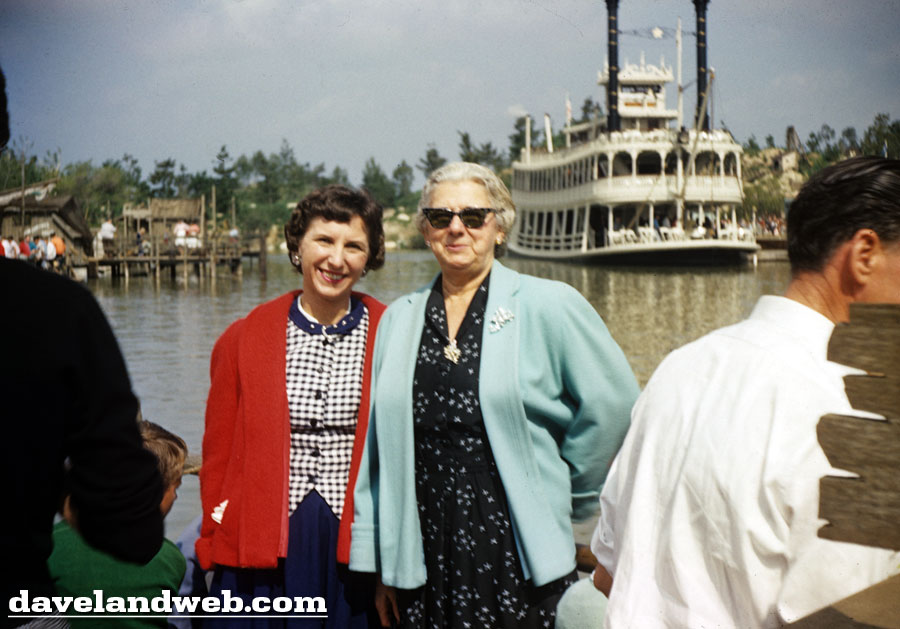 Things look quiet over at Fowler's Inn; no Haunted Mansion or fast-food restaurants during this time.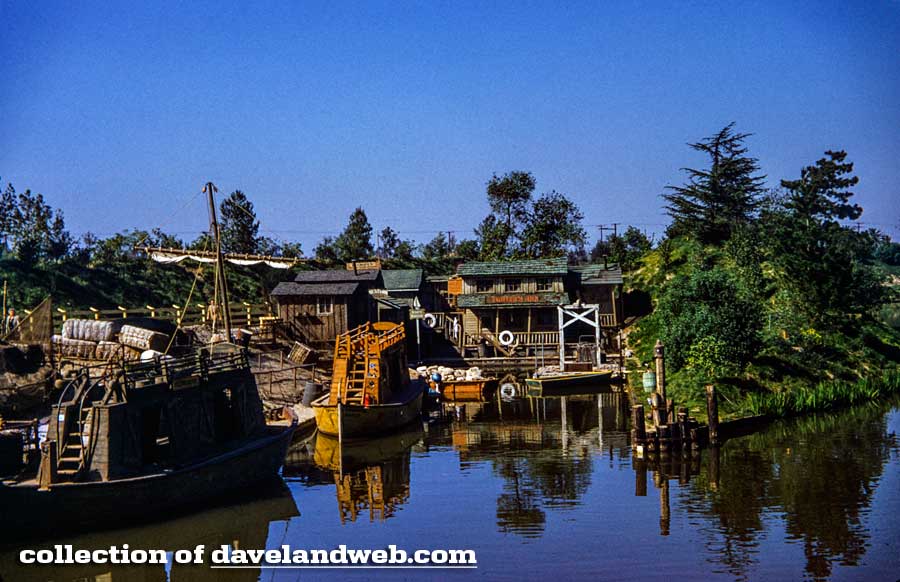 Zooming in: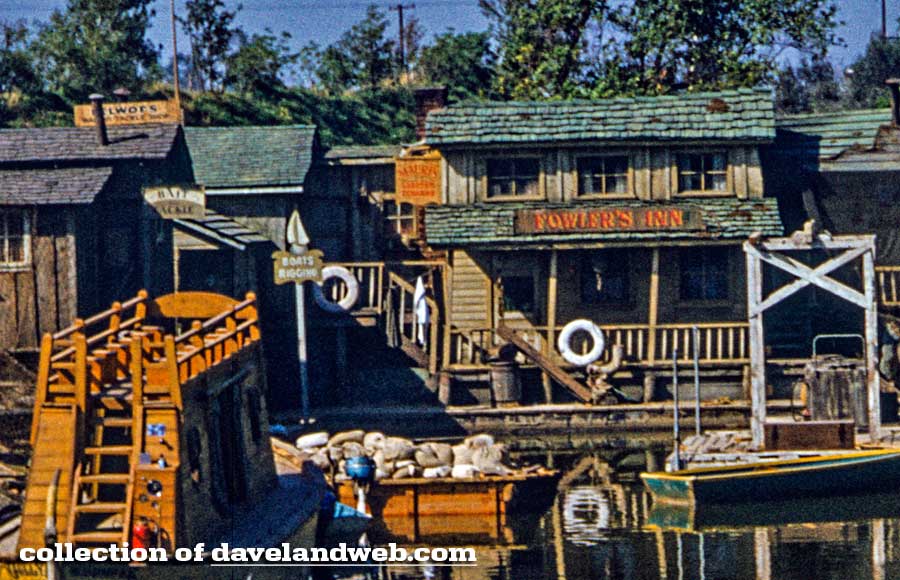 A comparison shot of Fowler's from September 2010: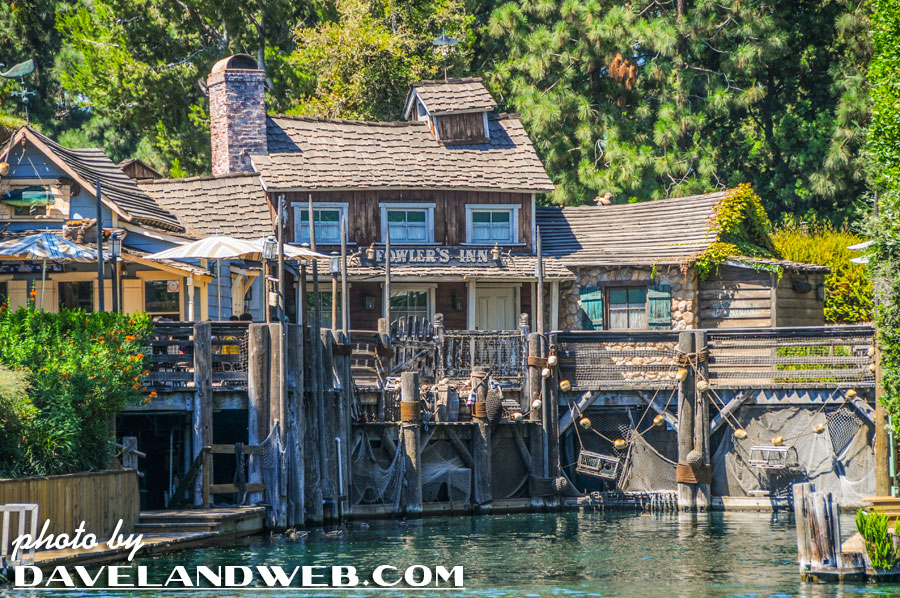 The 50's ladies are back for another photo opp; they are adventurous, too...ready with their paddles for a canoe trip around the Rivers of America! Well, maybe not a paddle; hopefully those young gents in the back will pick up their slack, as the dark-haired lady seems to have just gotten her nails done.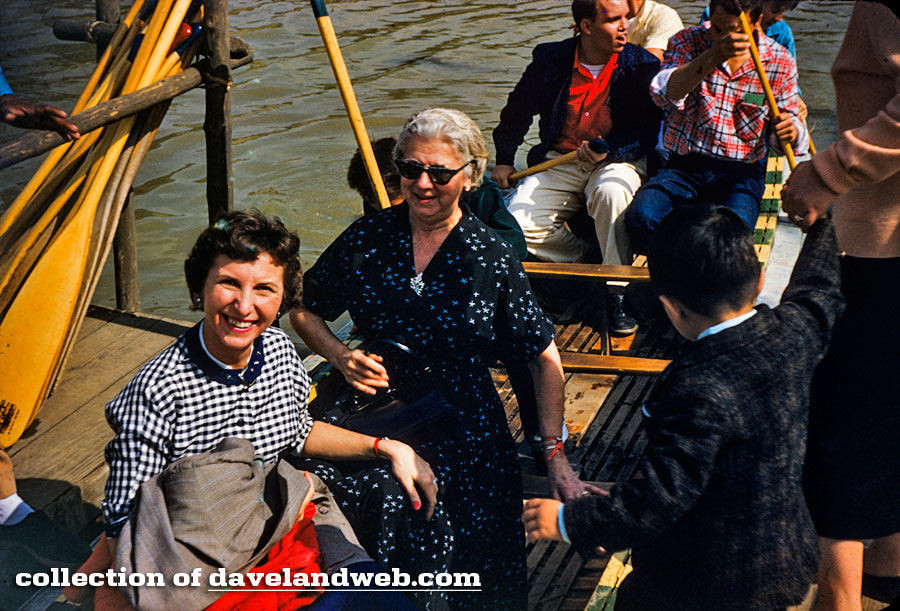 See more Disneyland Frontierland photos at
my main website.