One decent photo can yield a variety of interesting shots when you zoom in. This 1957 aerial shot (incorrectly labeled as 1956, but corrected by a few sharp-eyed readers) is just such a photo. The bandstand that started in Town Square, moved to Central Plaza, and then over to Magnolia Park before getting the final "86" from Disneyland is nowhere to be found, unless it is hidden behind the trees in Adventureland. No Cascade Peak, no expanded Nature's Wonderland...why the park is practically a toddler in its infancy!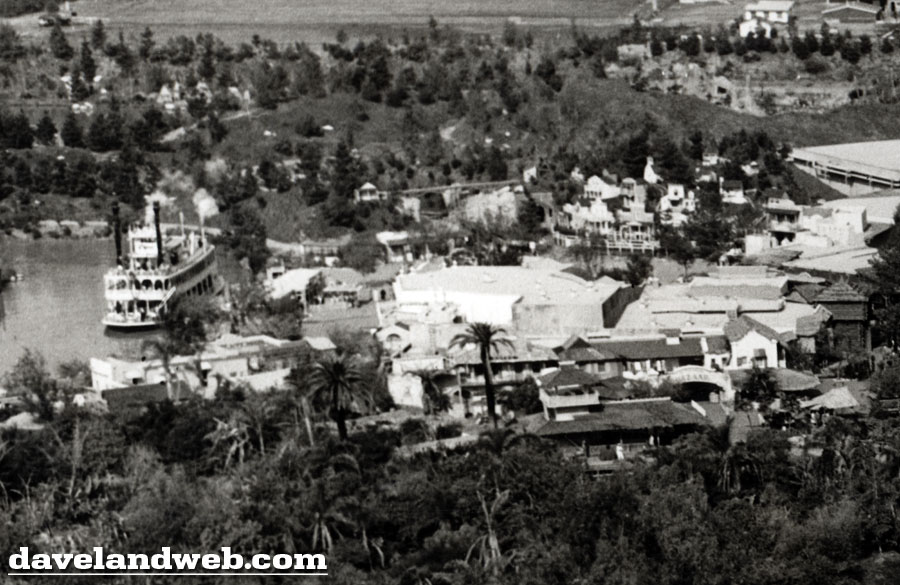 Tomorrowland is also a babe; no Matterhorn...the circus tent is gone...and not even a Viewliner in sight!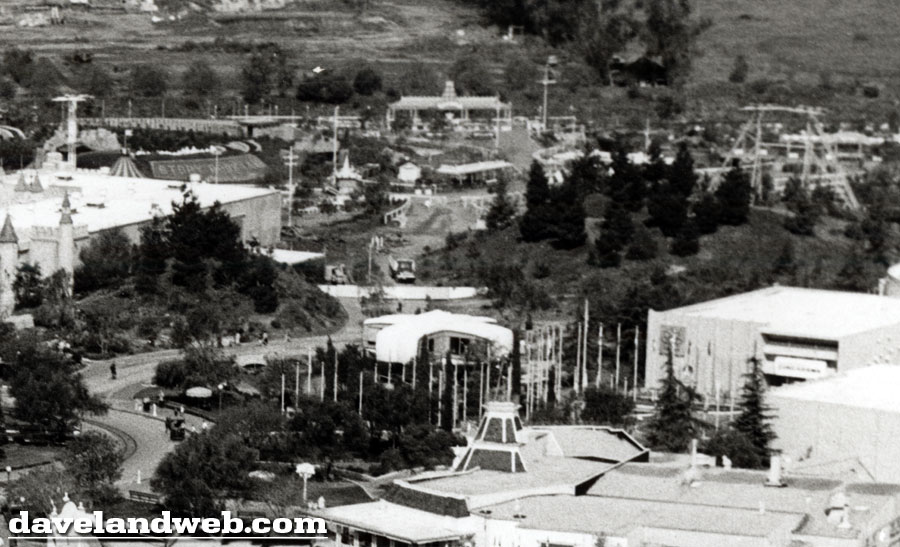 Guests are still being given the empty promise of an Edison Square or an International Street or something like that...don't listen folks, it's a pack of lies! You can see the back of the tent at Central Plaza that held some of the original cel art pieces for sale and then eventually became the Edison Square preview area.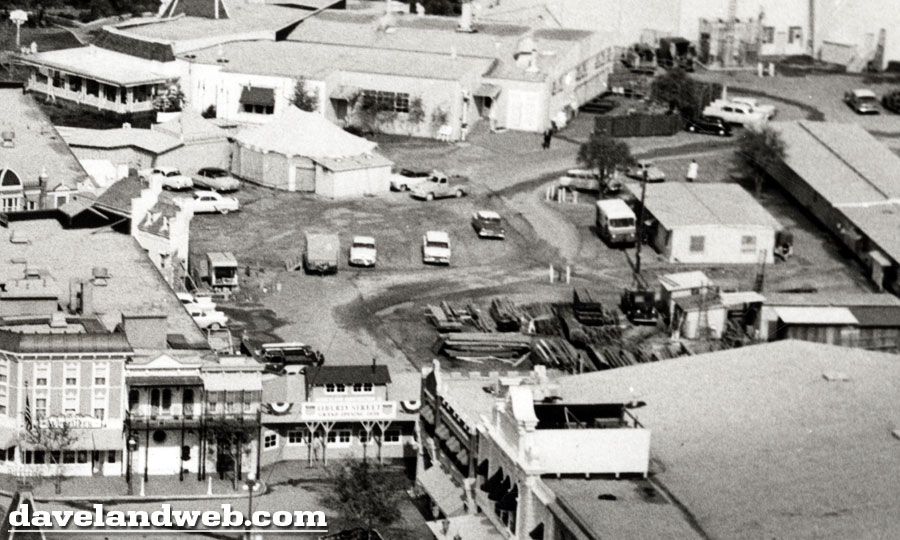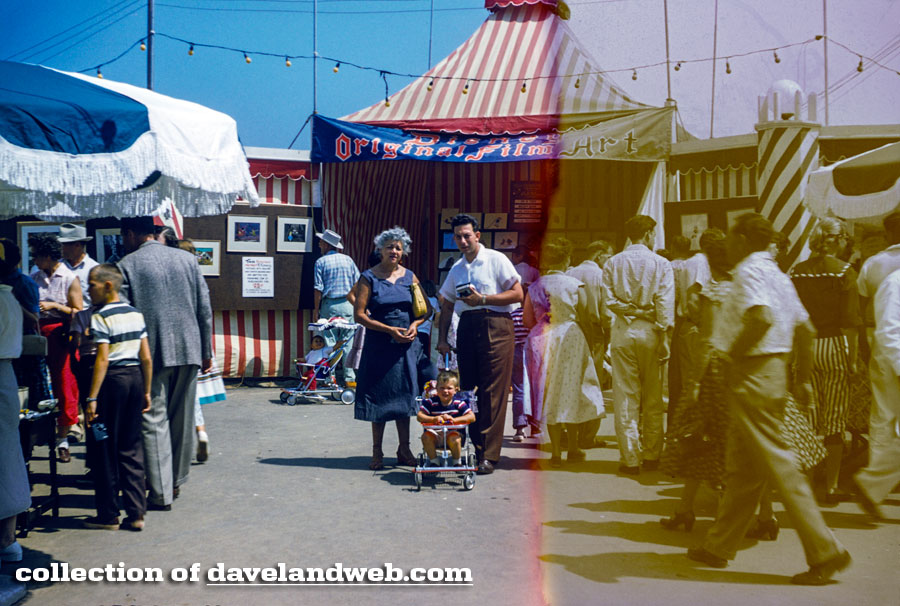 Here's a detailed shot of cels from Peter Pan & Alice for sale: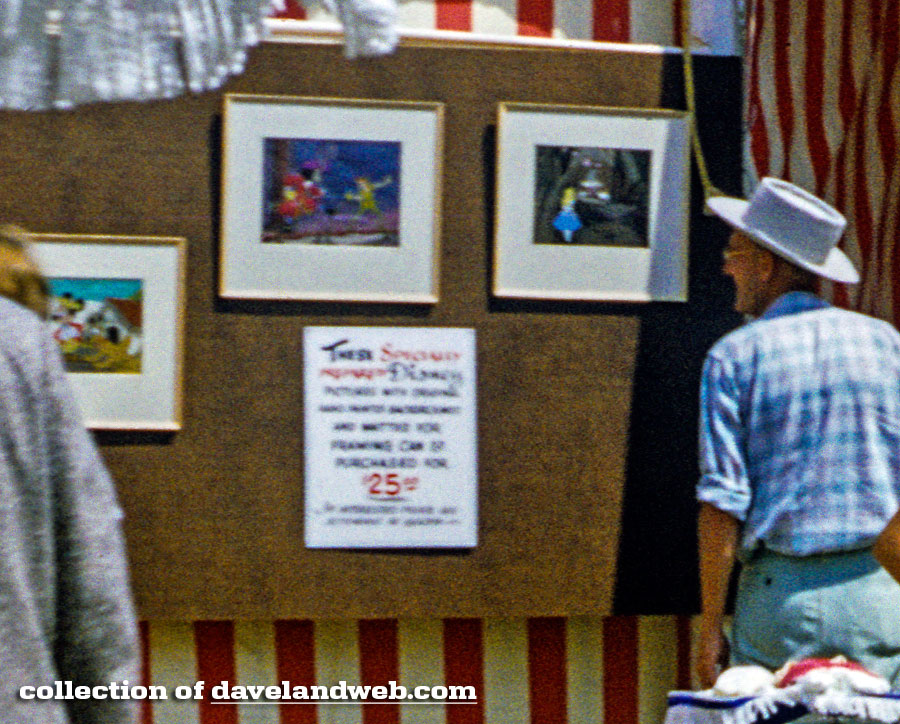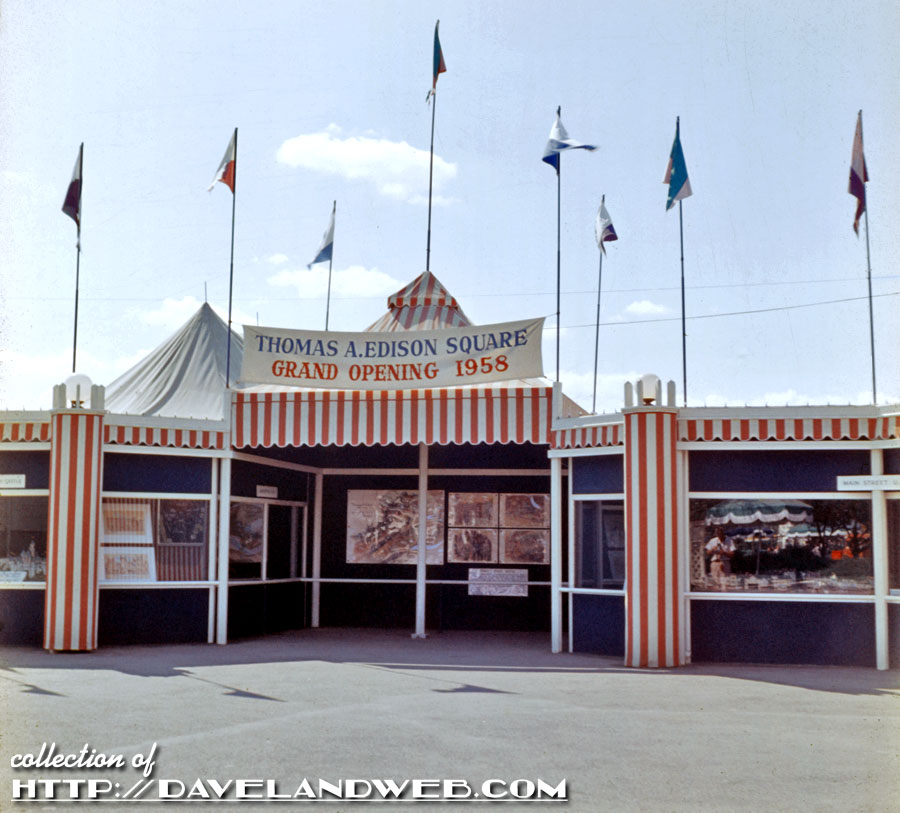 See more Disneyland aerial views at
my main website.