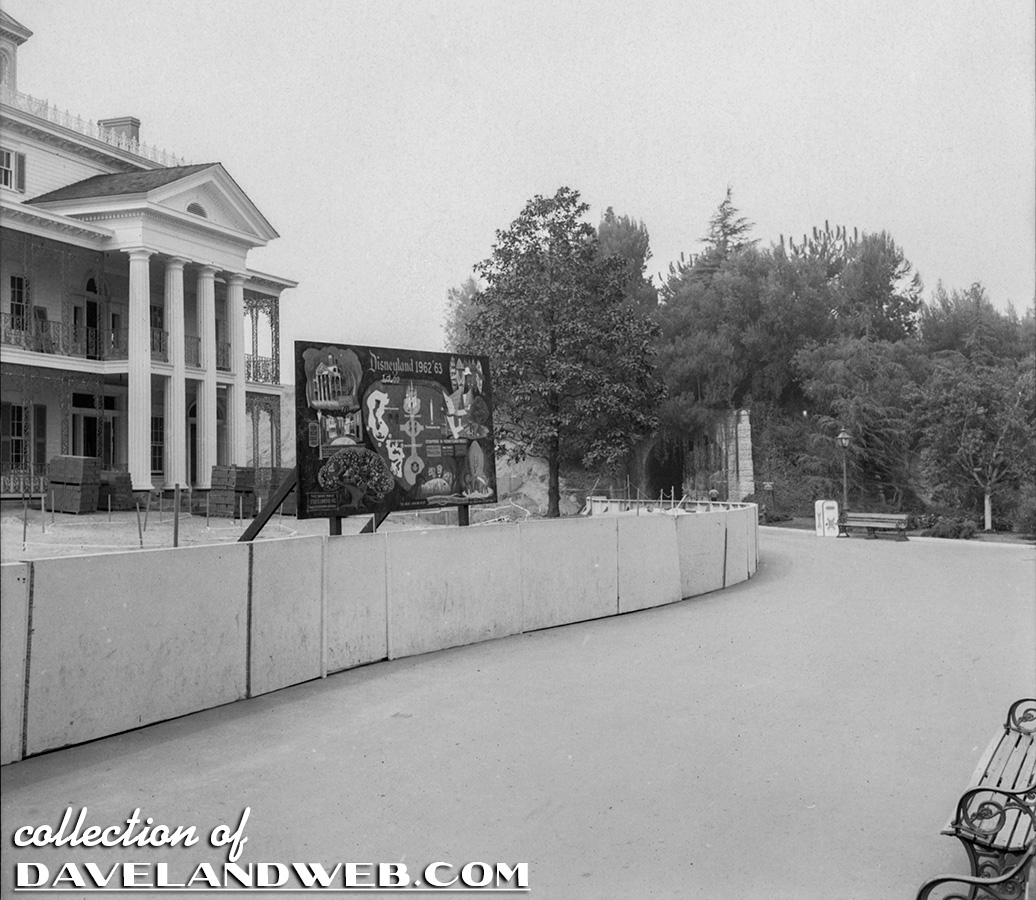 I had a feeling you might be DYING to see more from this batch, so here they are. This "coming attractions" poster is something I'd never seen before, advertising New Orleans Square, The Tiki Room, additions to The Jungle Cruise, The Swiss Family Robinson Treehouse, and of course The Haunted Mansion. New Orleans Square wouldn't arrive for 4 more years (1966) and the Mansion...well, those ghosts took their sweet time as we all know.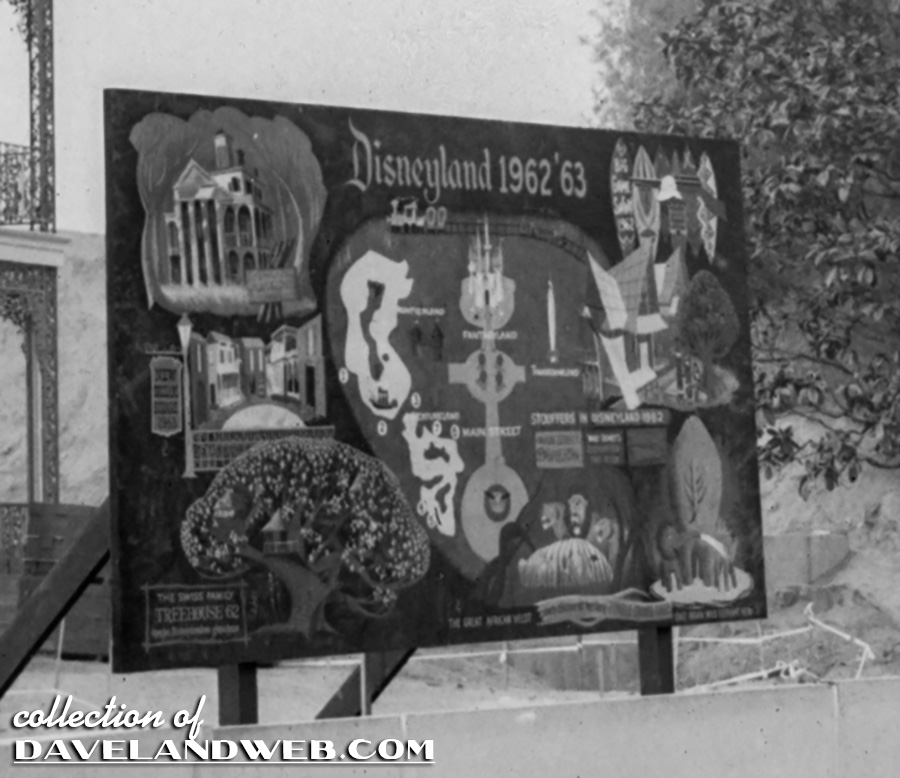 For more great info on this sign (with photos!), visit
Kevin Kidney's blog
.
Nearby is the Frontierland Depot: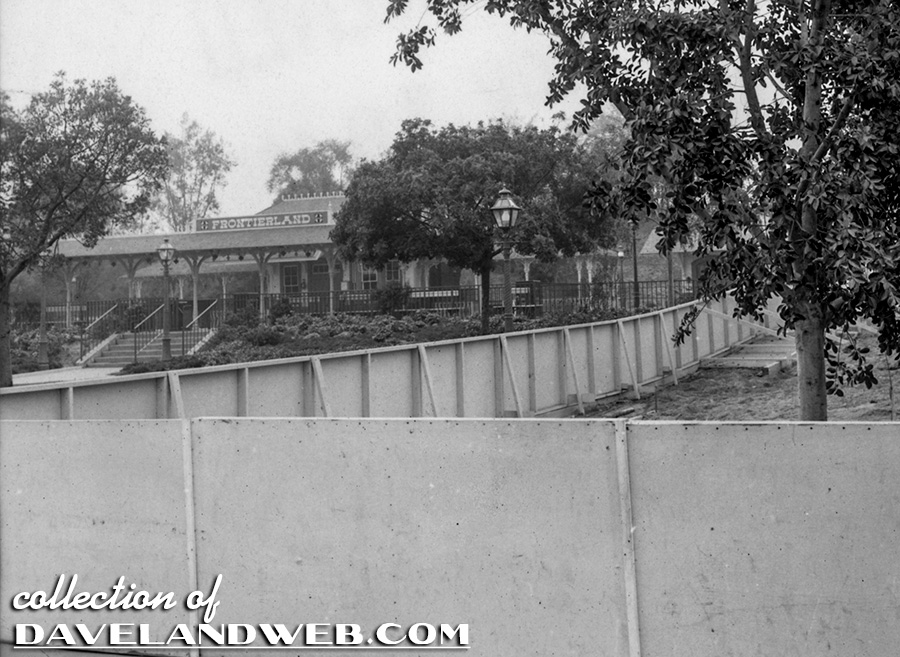 And the water tower: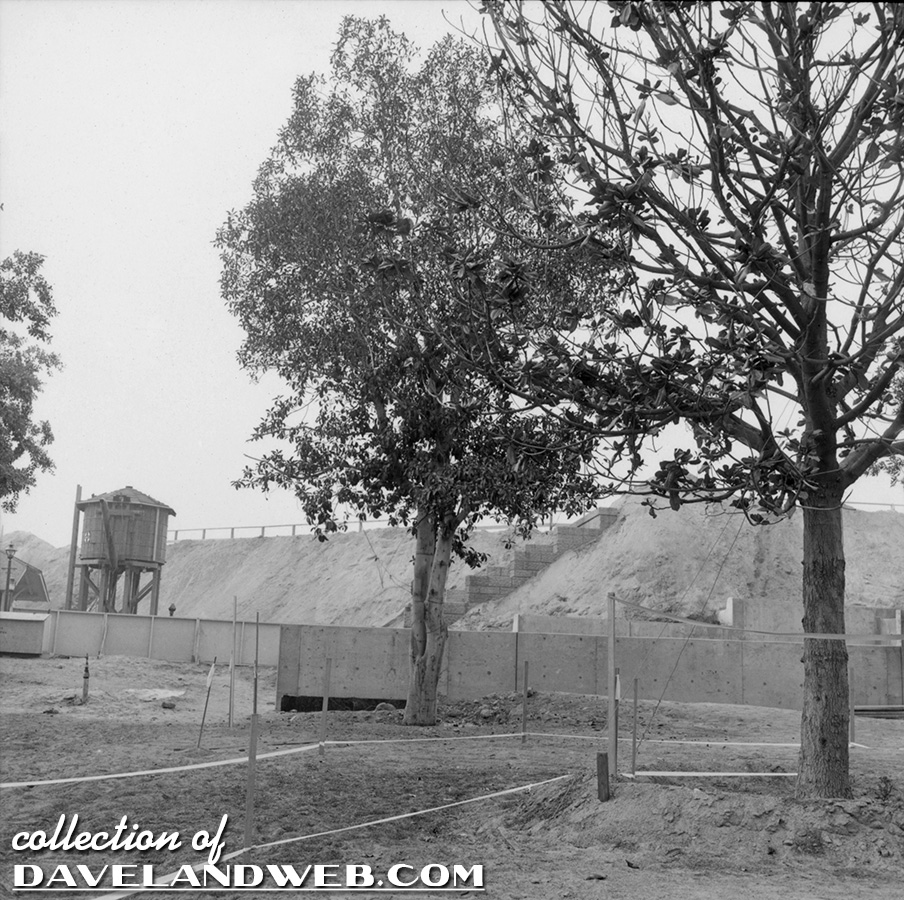 See more Disneyland Haunted Mansion construction photos at
my main website.