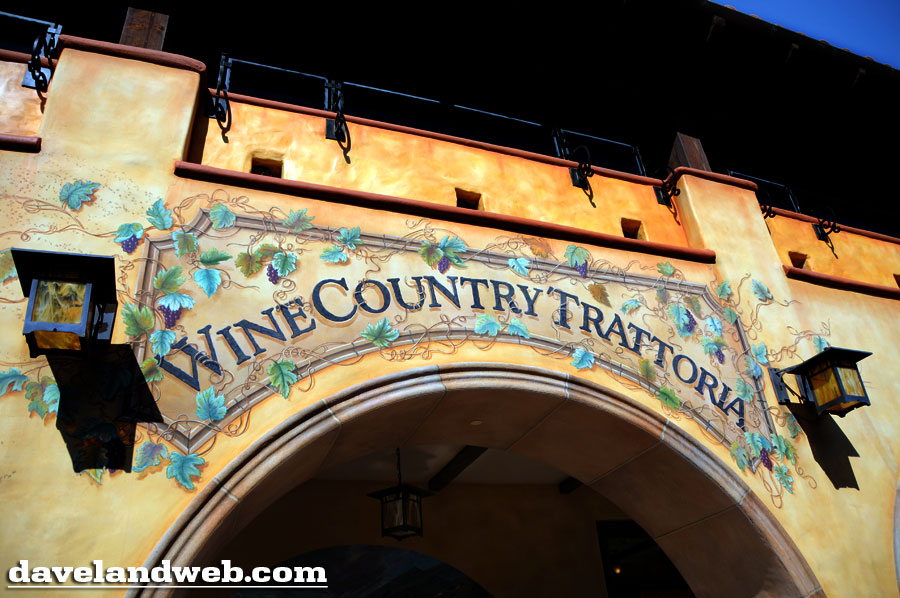 For parkgoers, Disneyland can often be a stressful place; high admission prices and large crowds add to the anxiety as guests attempt to ride as many attractions as possible, hoping to get maximum value for their hard-earned dollar. Personally, some of my best times at the park occur when I do very little and instead, enjoy the smaller details. This particular visit was such a day. With a great group of friends, we started the day off with....no, not a mad rush to an attraction or a fast pass machine, but instead to the Wine Country Trattoria Restaurant in California Adventure. Even though I was the designated driver, I enjoyed my lasagna & water lunch on the patio as the gaggle of gals downed sangria.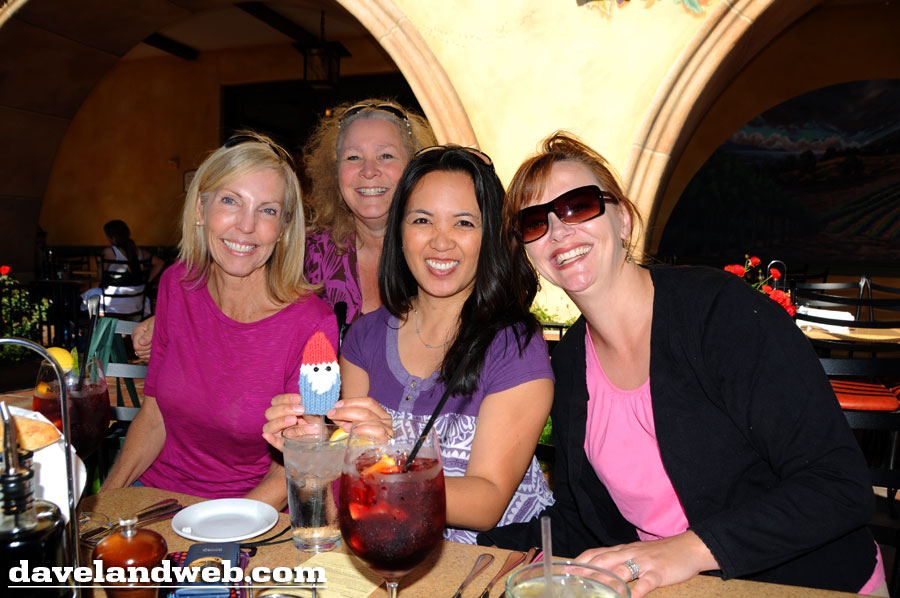 I'd never noticed this plaque amongst the vines before: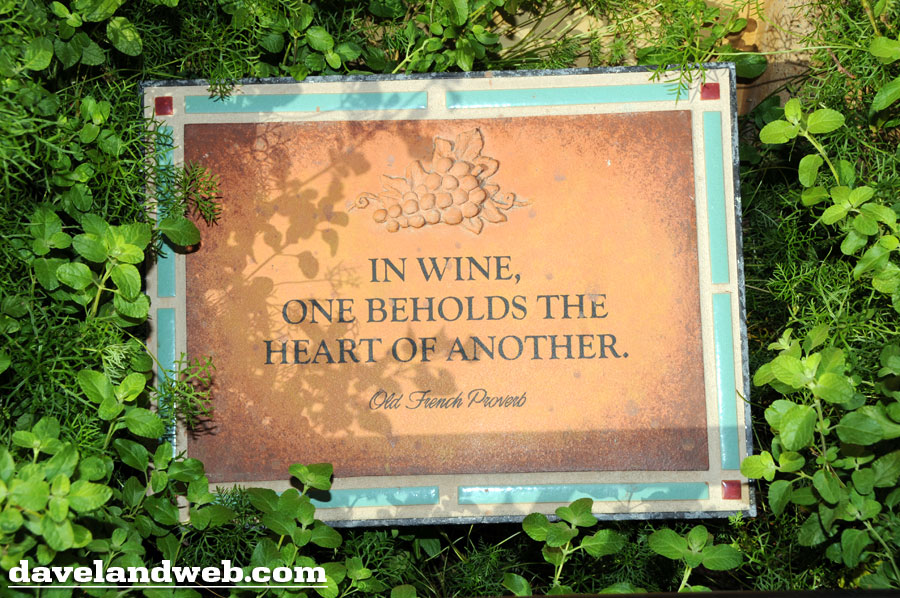 A quick stop at Blue Sky preview center next door yielded these photos of the upcoming Little Mermaid attraction: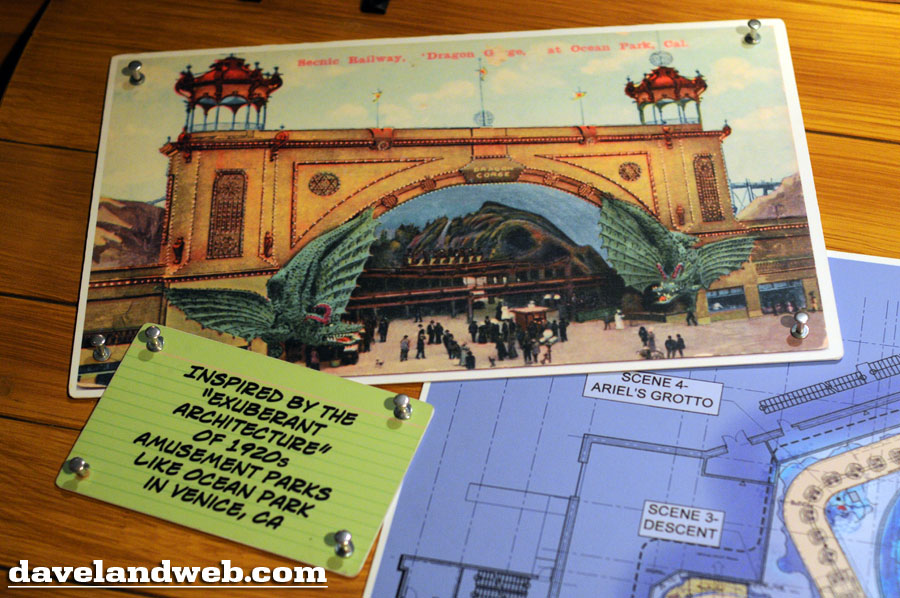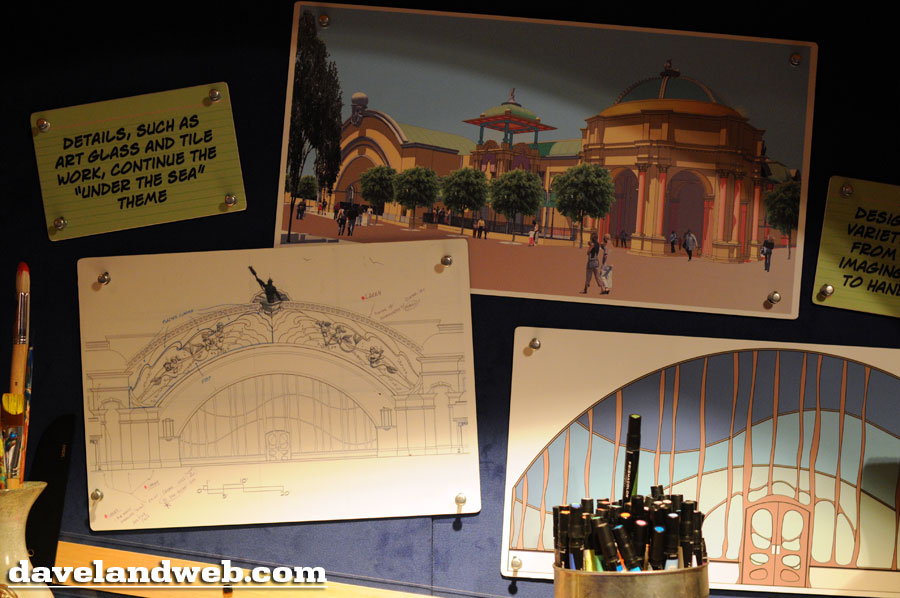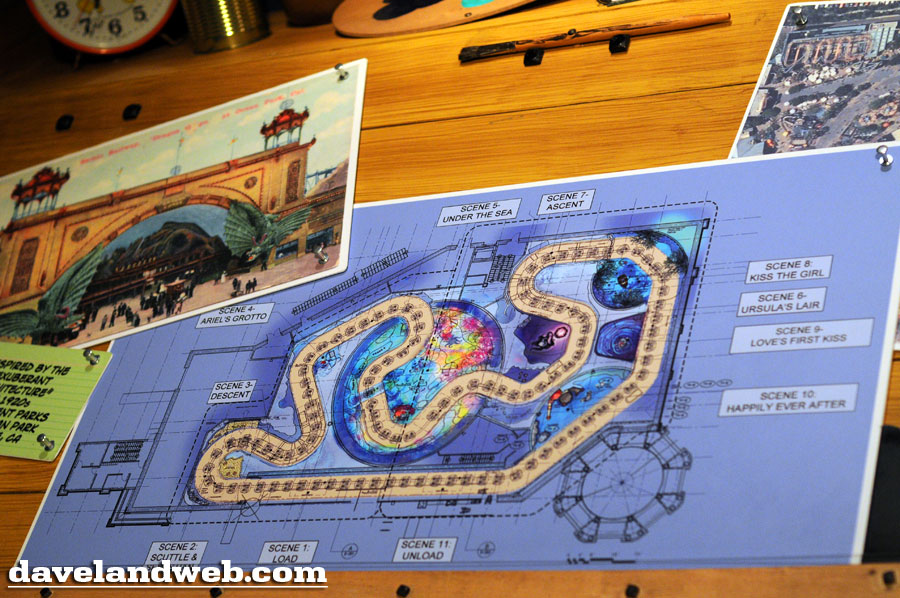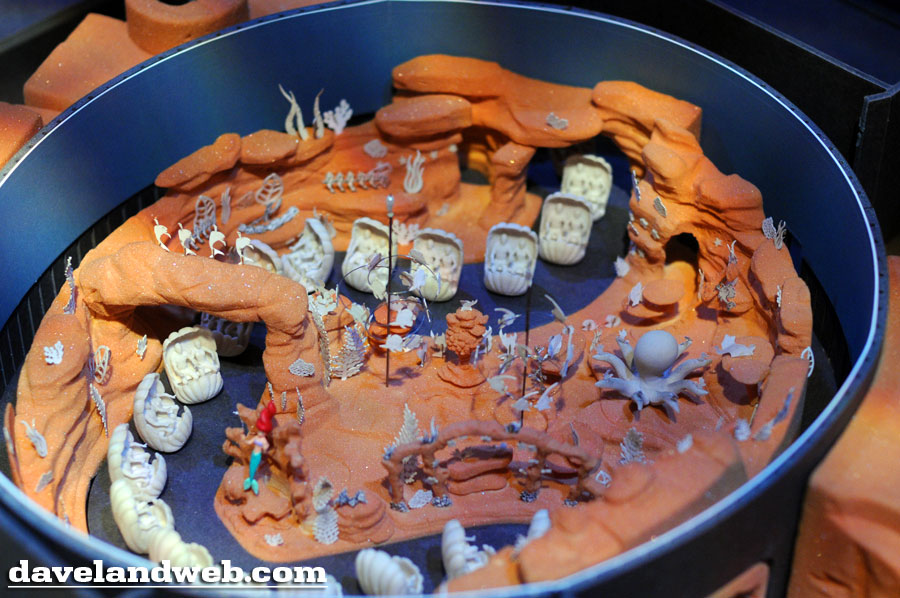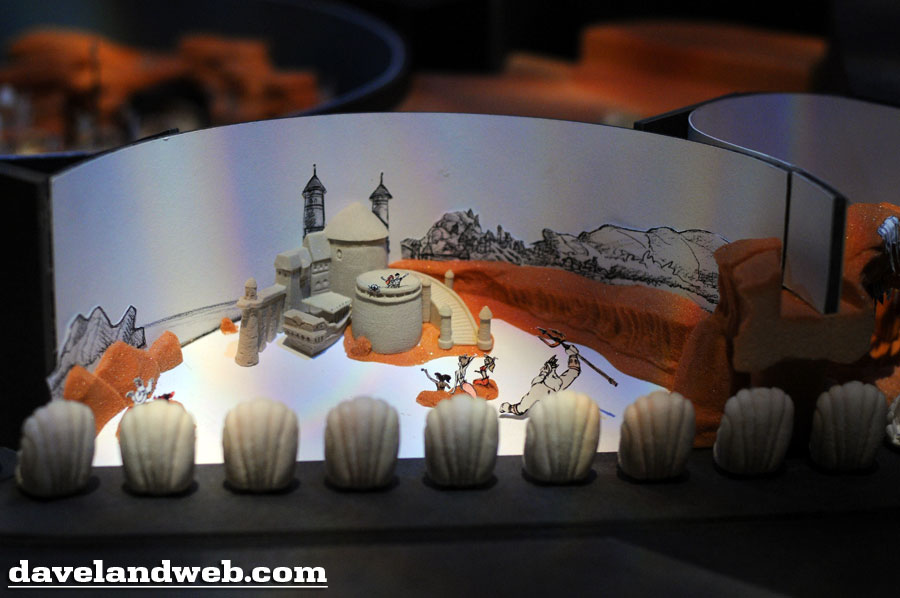 Your clamshell vehicle awaits!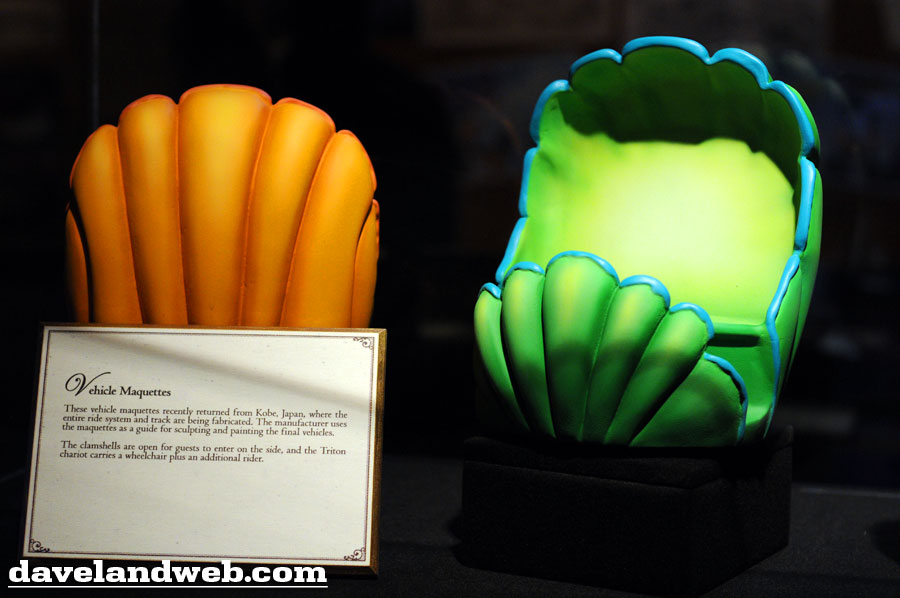 And a few shots of the actual attraction building and how it is progressing: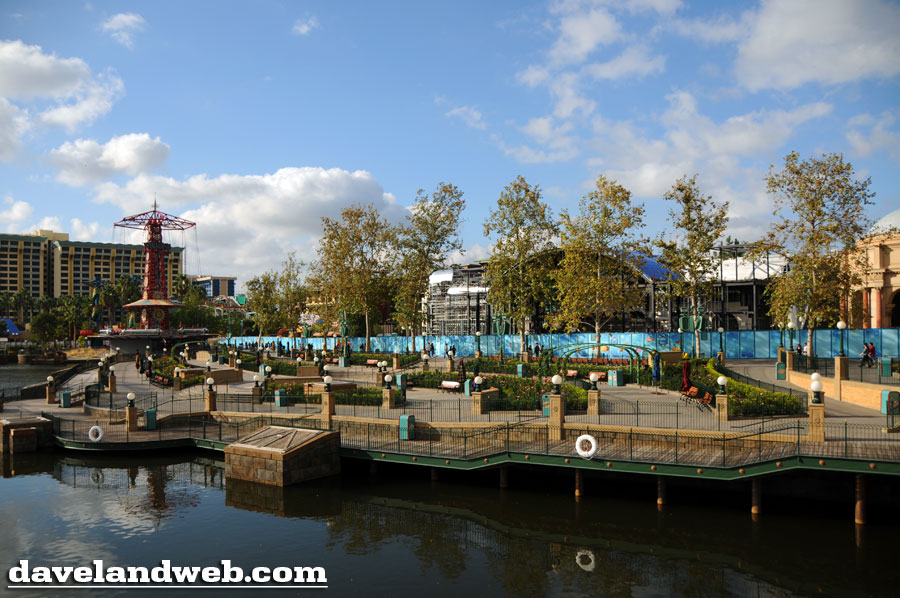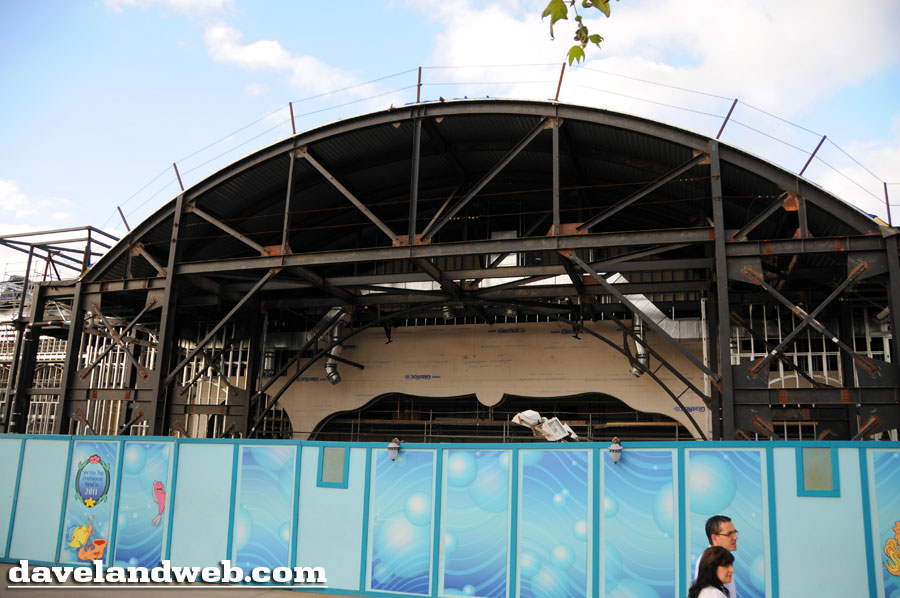 Cars Land continues to make progress, as the U.S. flag was added this week in a topping-off ceremony: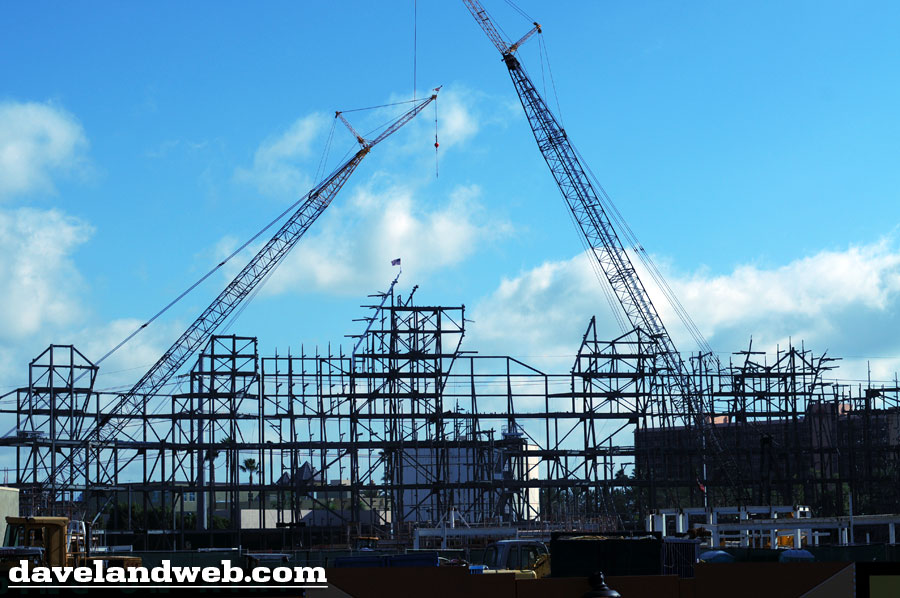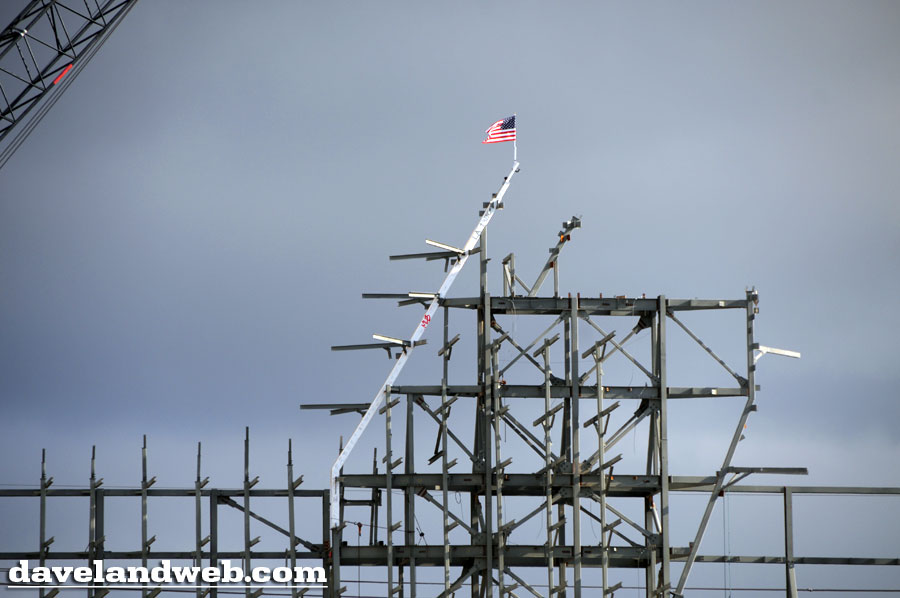 Most of the group had never seen "Aladdin: A Musical Spectacular" over at the Hyperion Theater. Knowing it would be a wow, I suggested that as our next stop. Even though the magic carpet wasn't working at this particular show, the gaggle of gals loved it. The genie had them rolling with his topical ad-libs.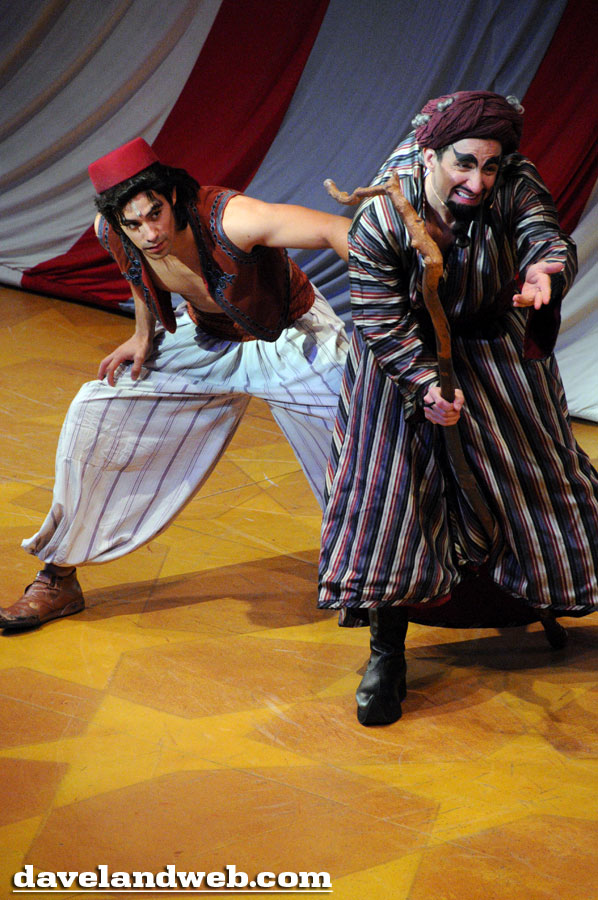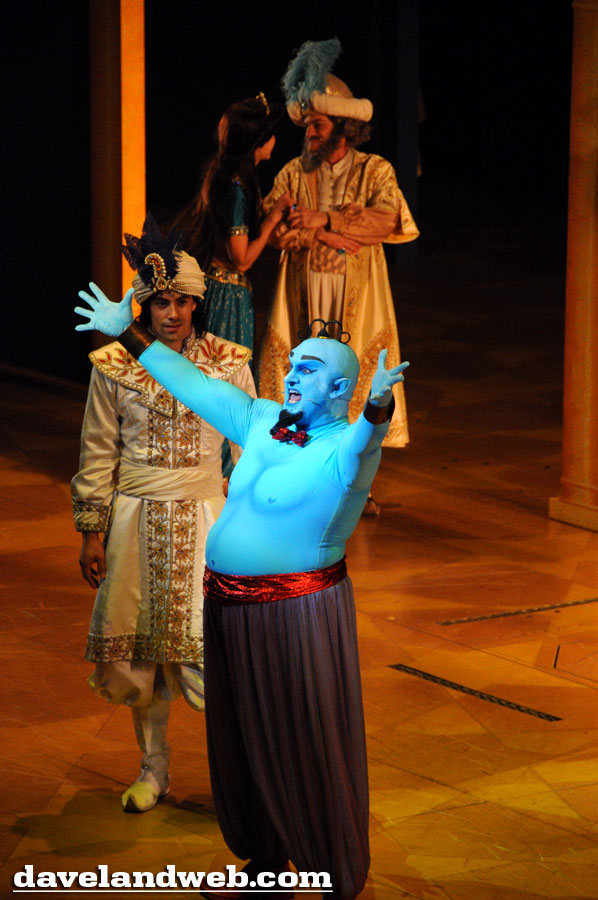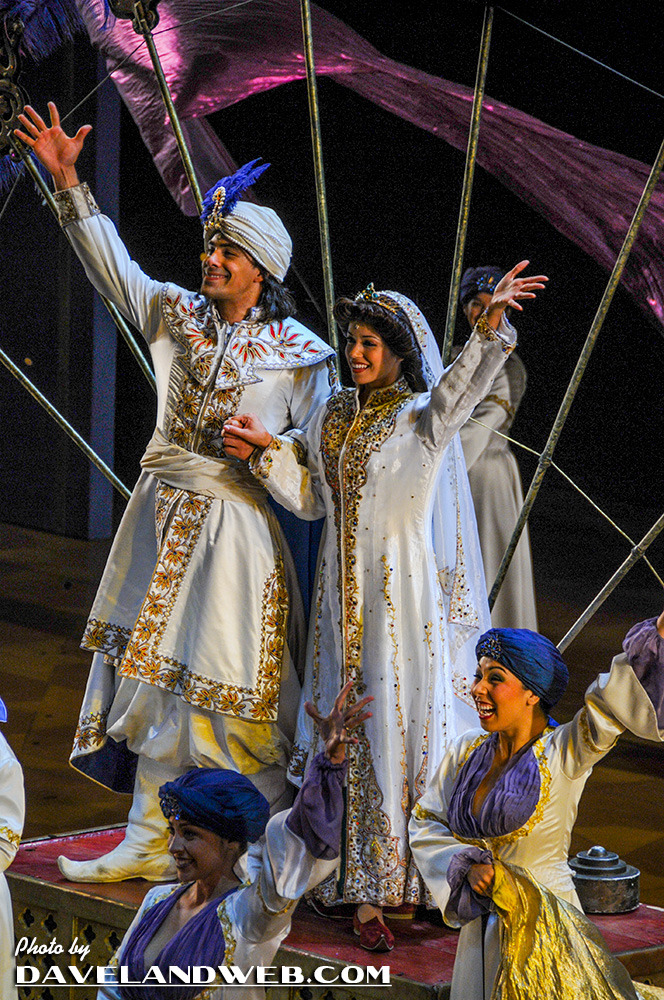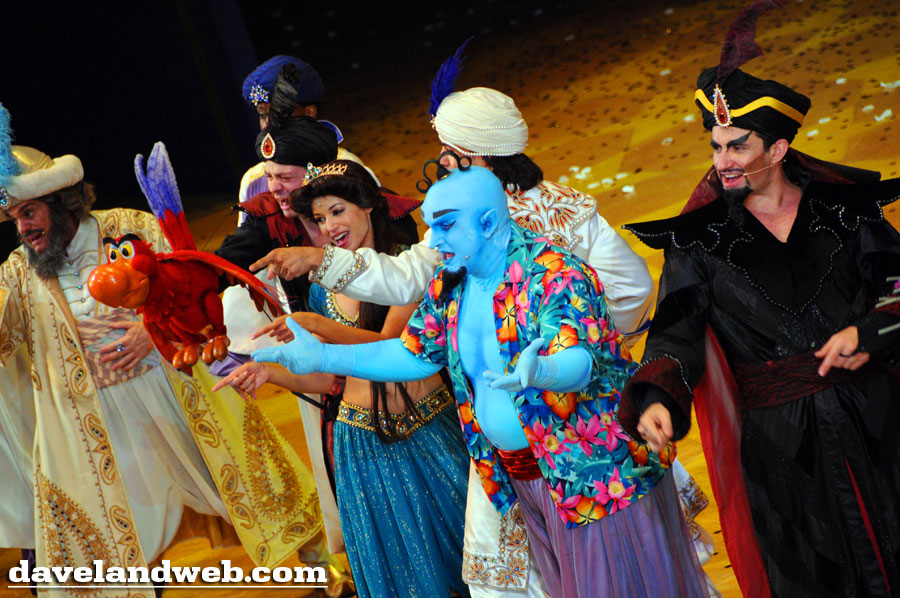 Next up: Toy Story Midway Mania! A quick pose by the Christmas tree on the way (is it really almost the holidays???)...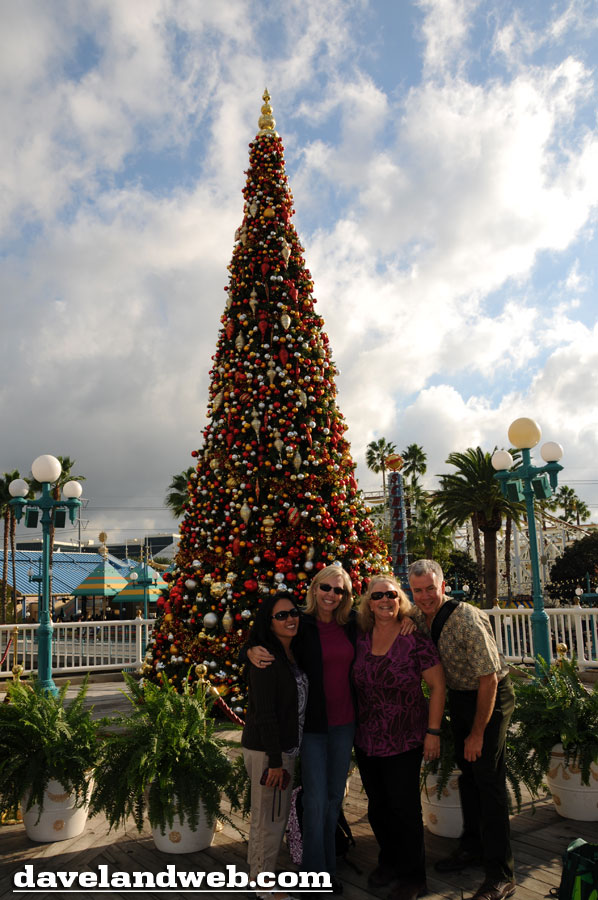 There were 2 virgins in our group (as far as the attraction was concerned), and they sure had fun: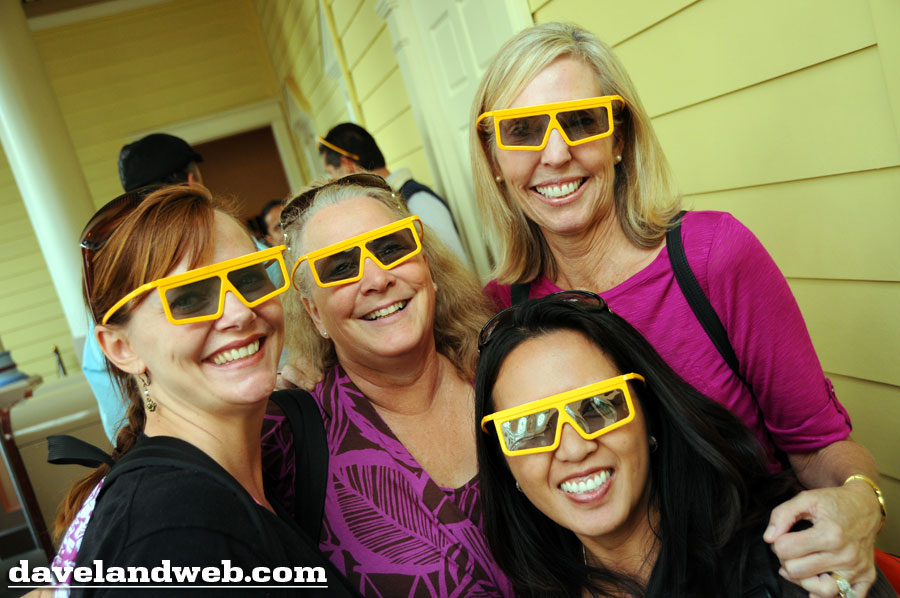 This toy not recommended for children: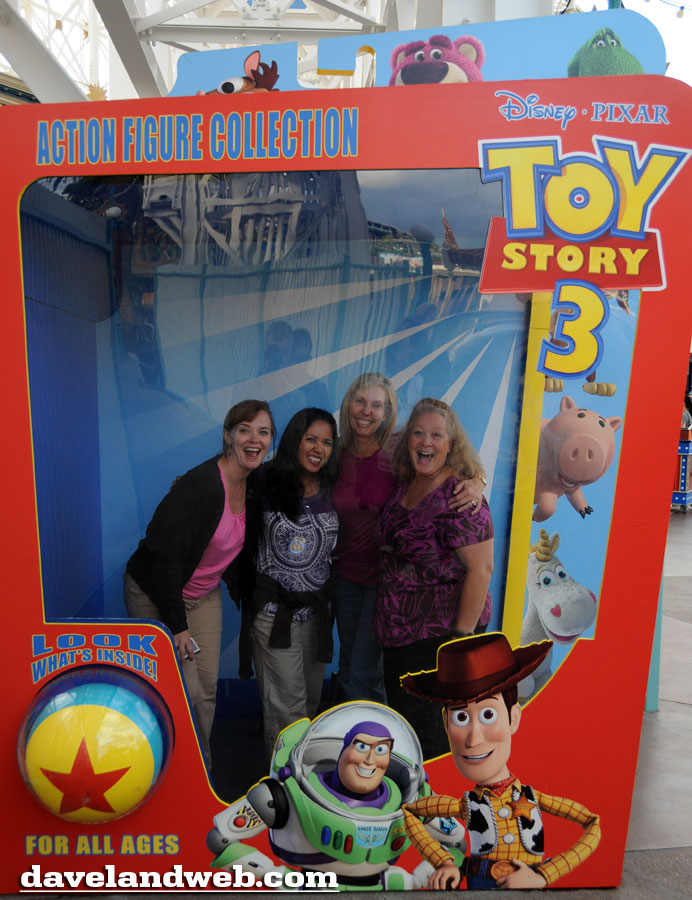 PS: Great photo opp that doesn't cost a thing!
Countdown to Electronica: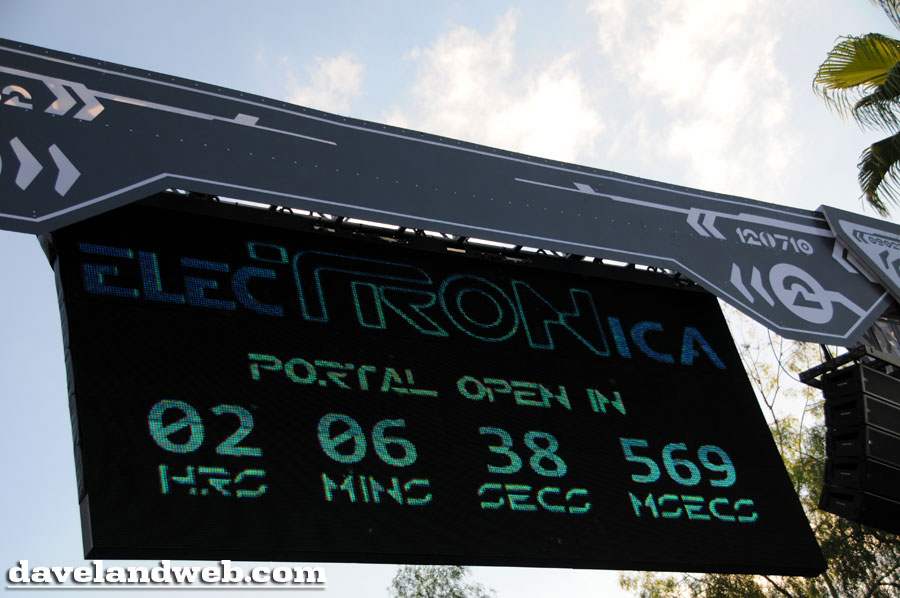 Electronica is "literally cleaning" up at DCA!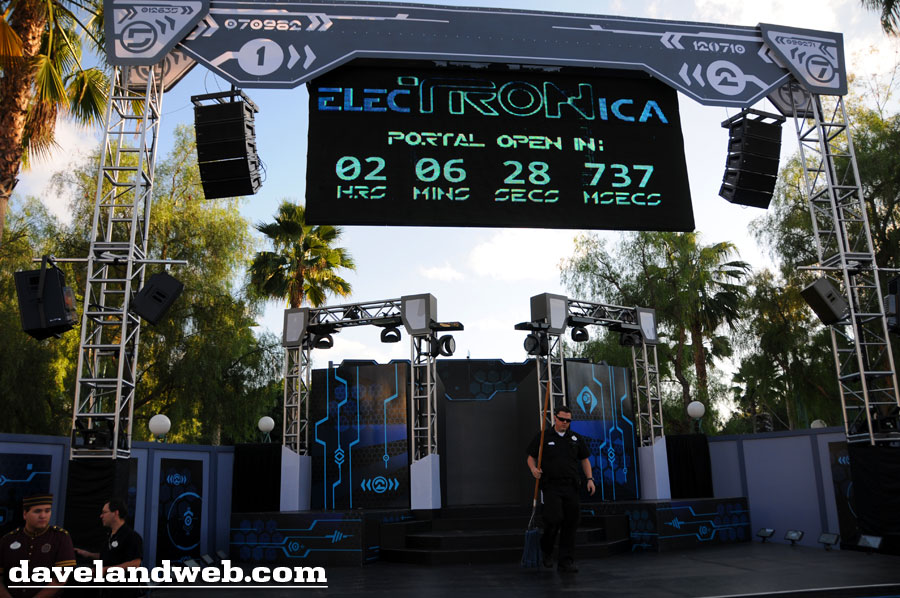 Next we park-hopped for a visit with Abe (Chris, I am still humming "Two Brothers!"):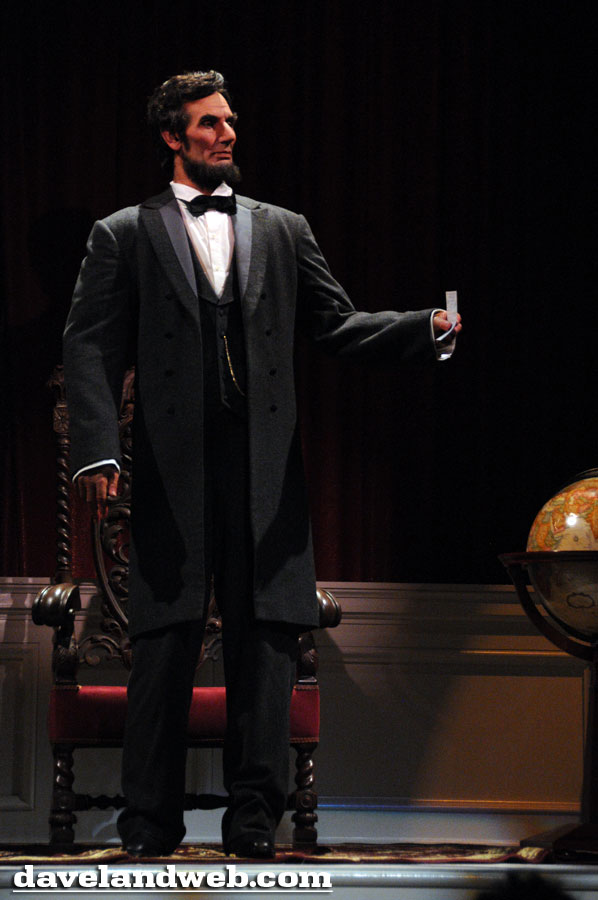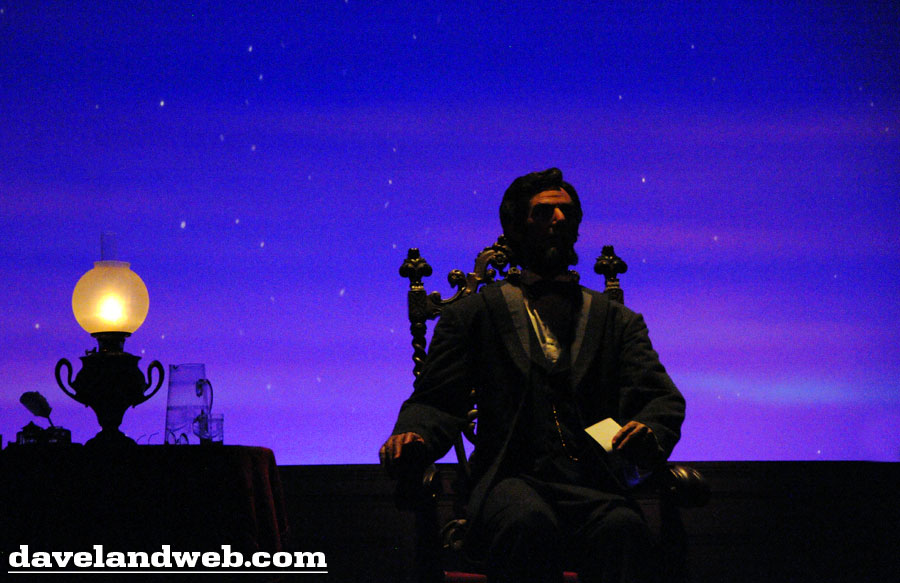 ...and some POTC and Haunted Mansion Holiday fun: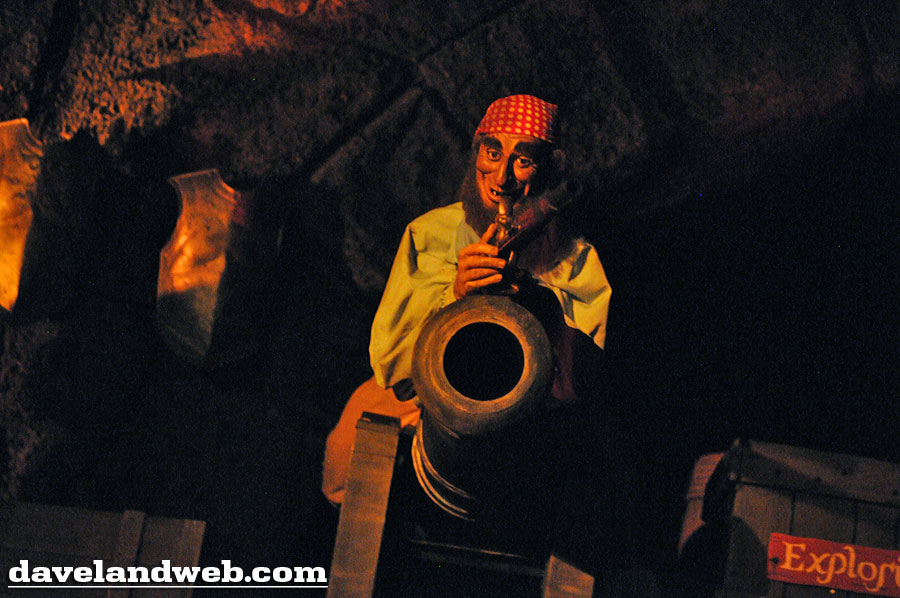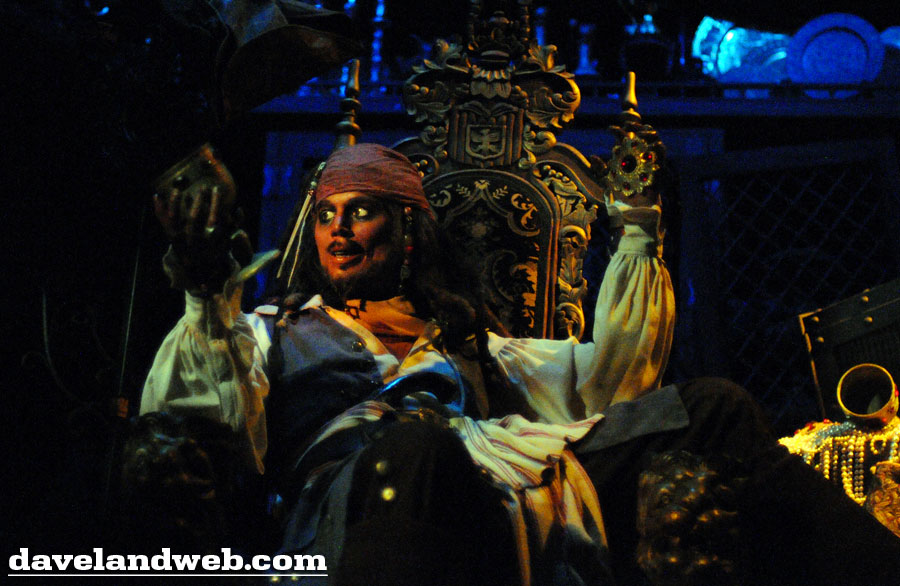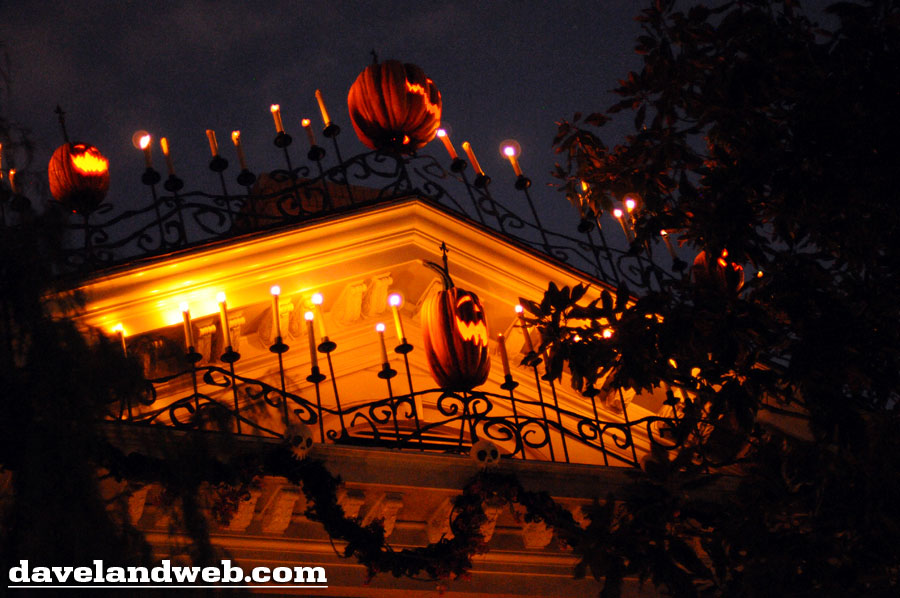 The Gaggle of Gals give their best pumpkin imitation: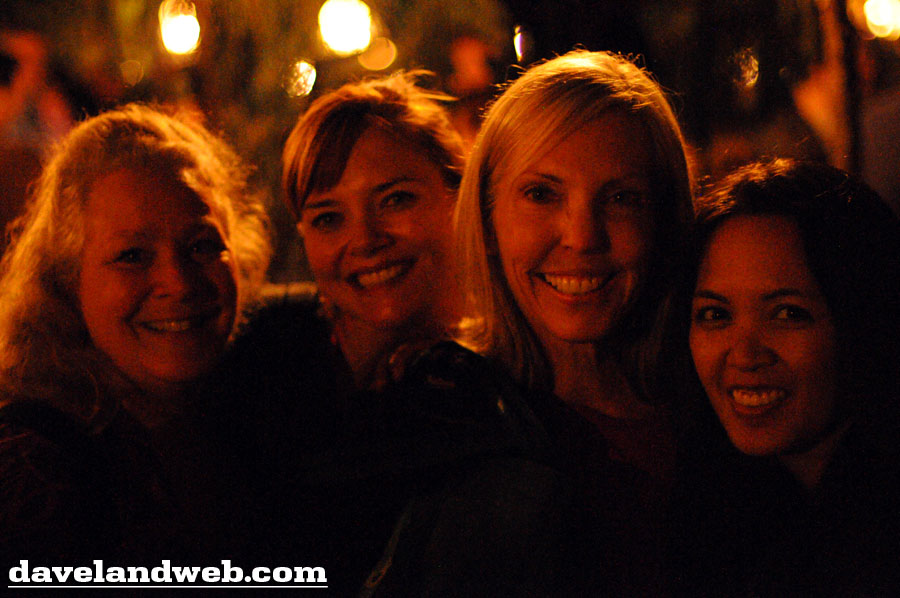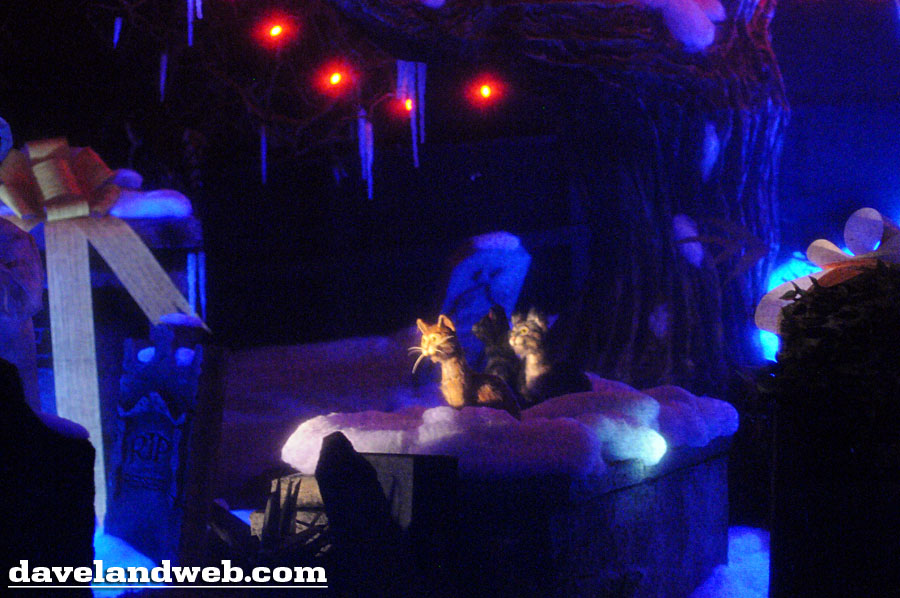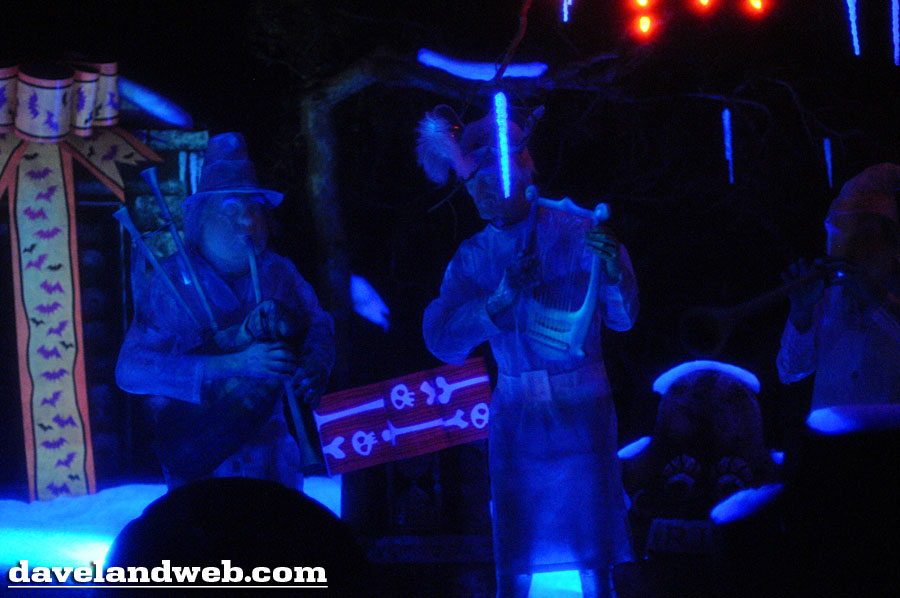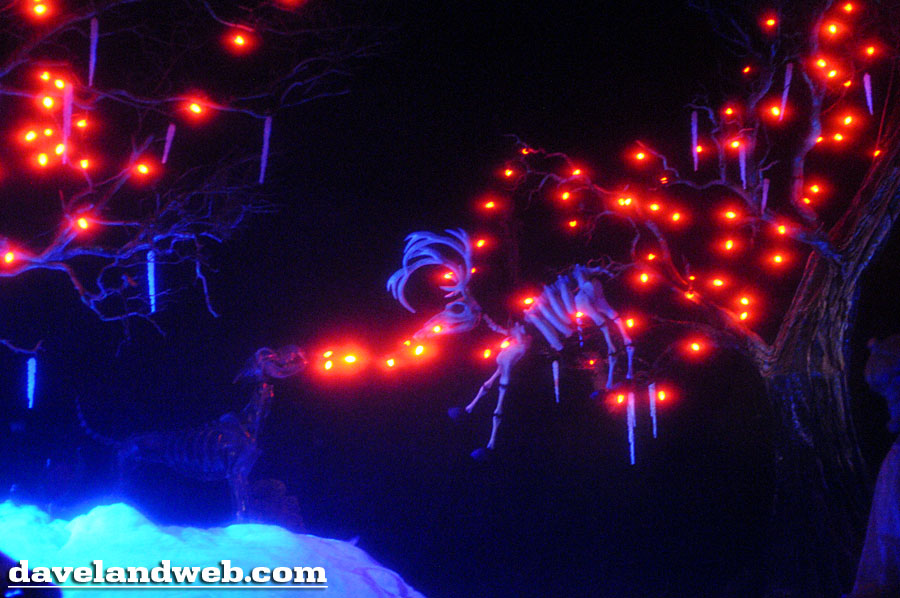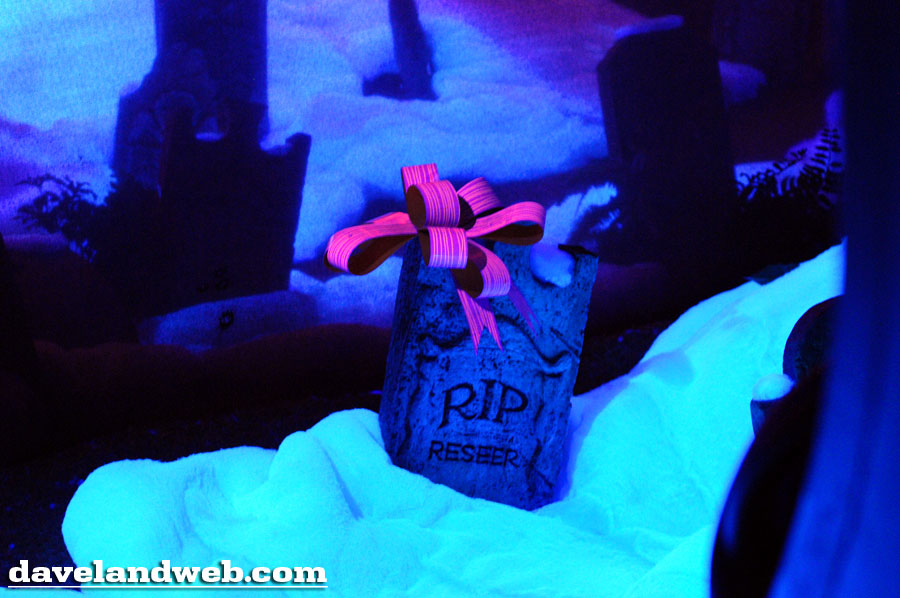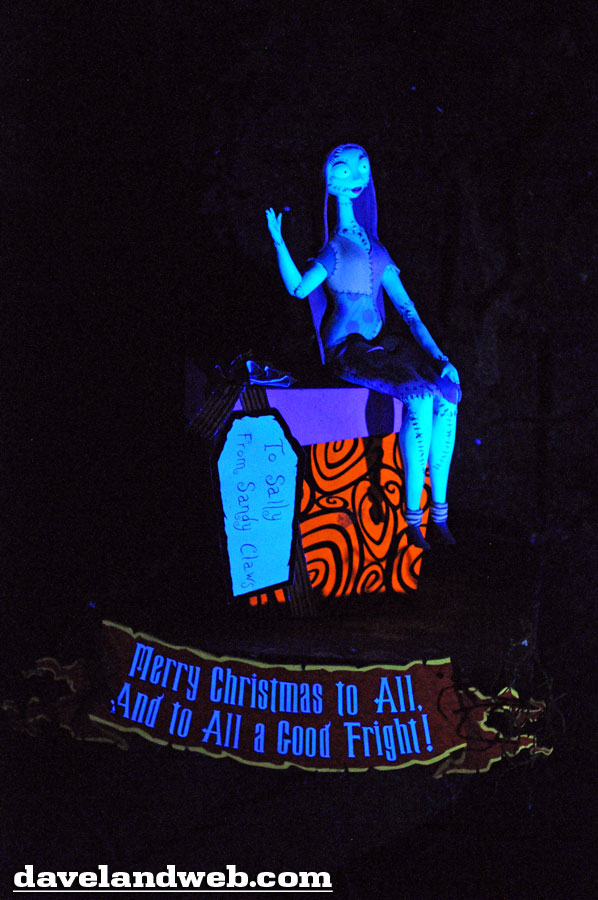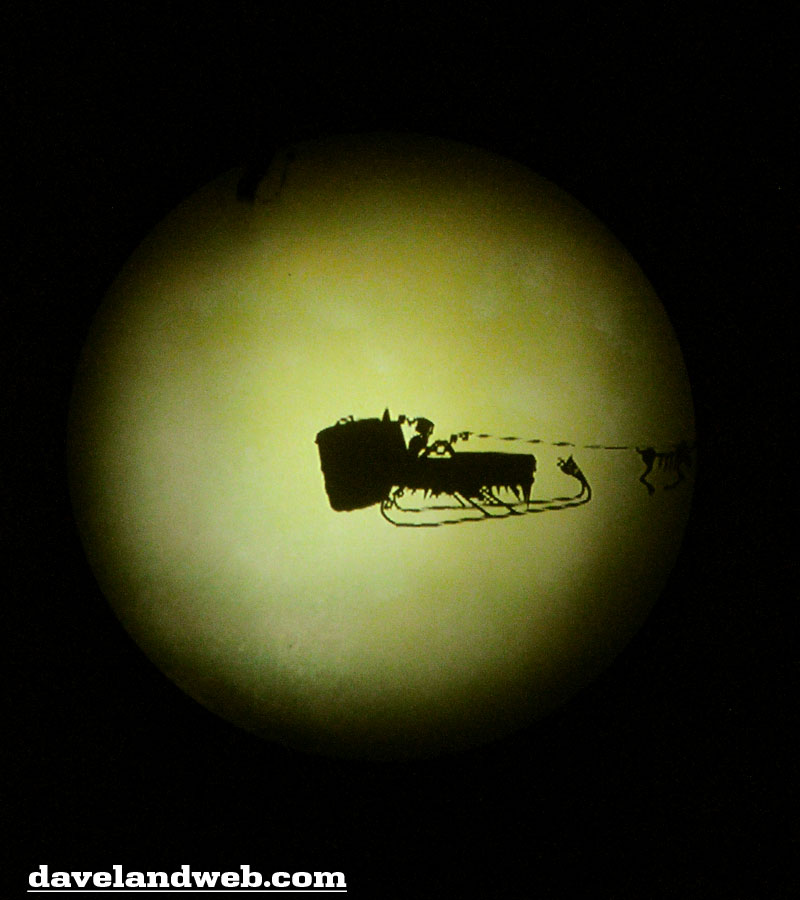 Stay tuned for Part 2! See more Disneyland and Disney California Adventure photos at
my main website.