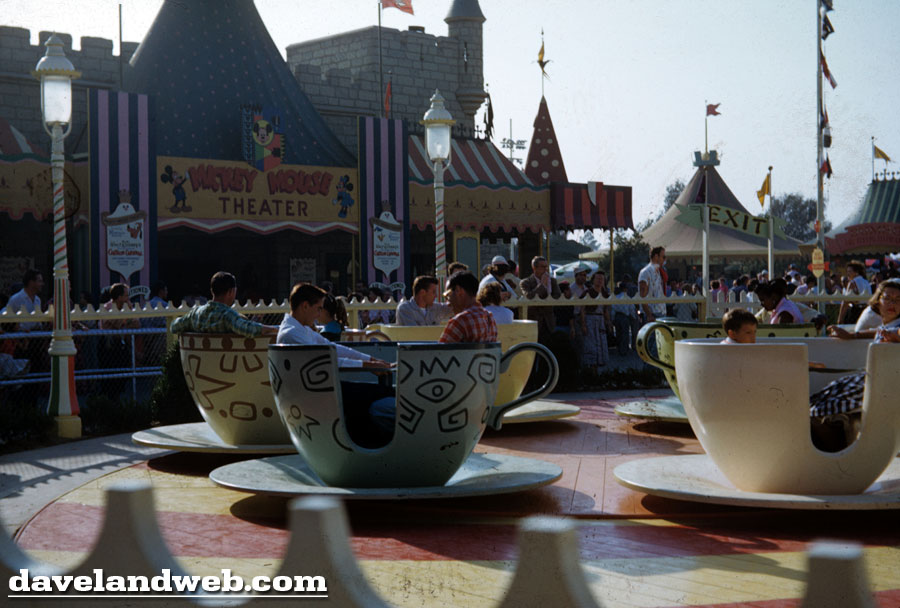 Our random set for today takes us to Fantasyland, starting off with a typical shot of those swirling teacups. Naturally, I bypass the teacups and hone in on the Mickey Mouse Theater signage: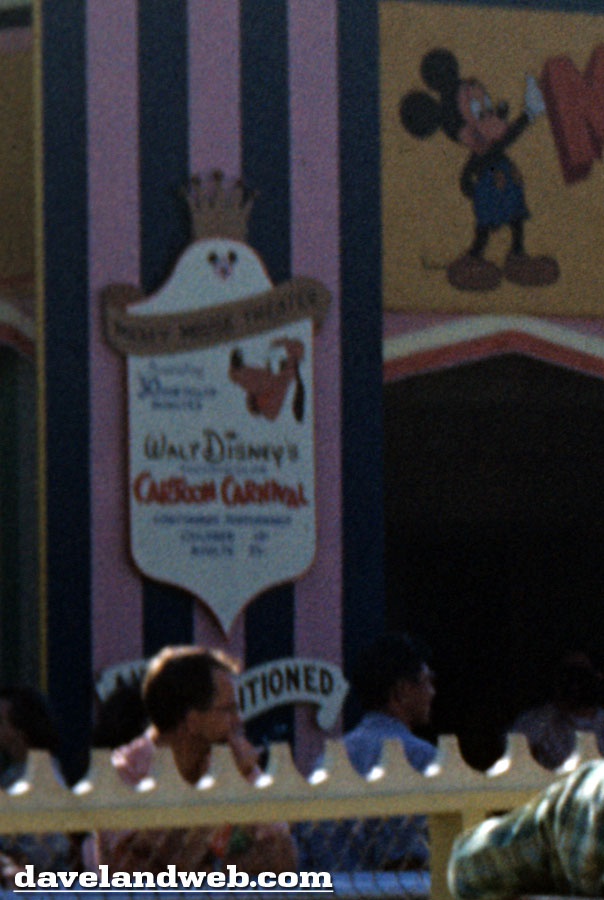 Coming in for a landing, our Skyway bucket sails over the Chicken of the Sea Pirate Ship Restaurant.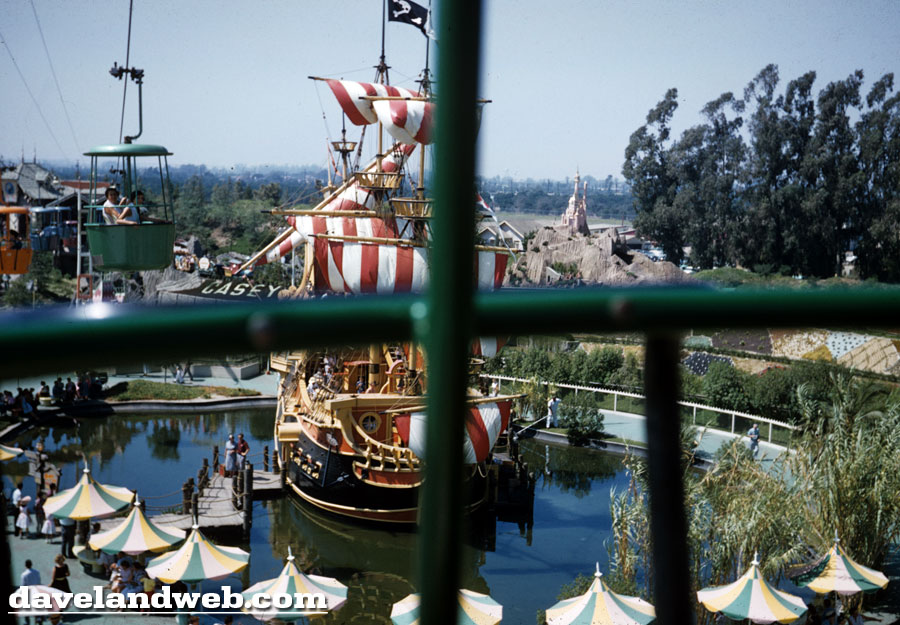 On dry land again, here's a trio of shots of this much-missed restaurant/attraction: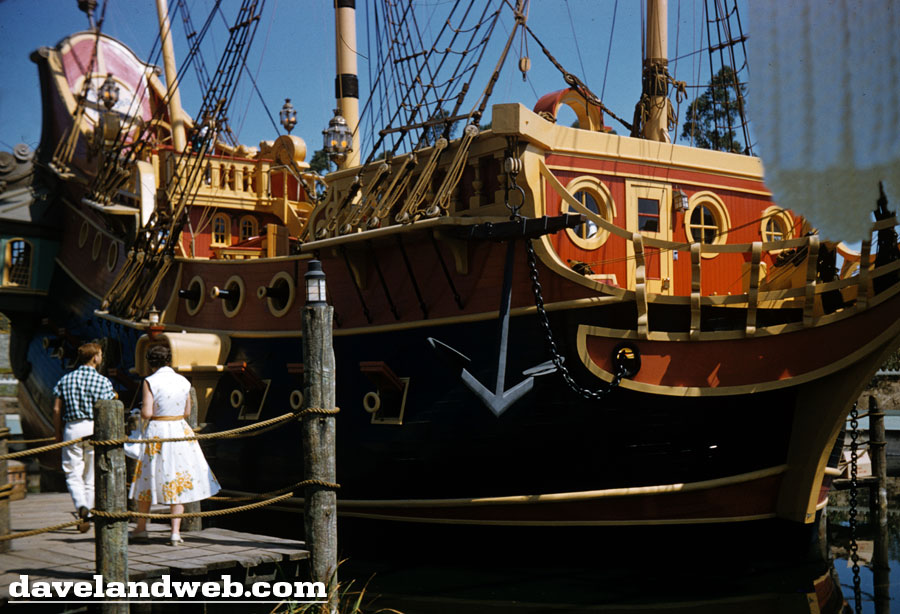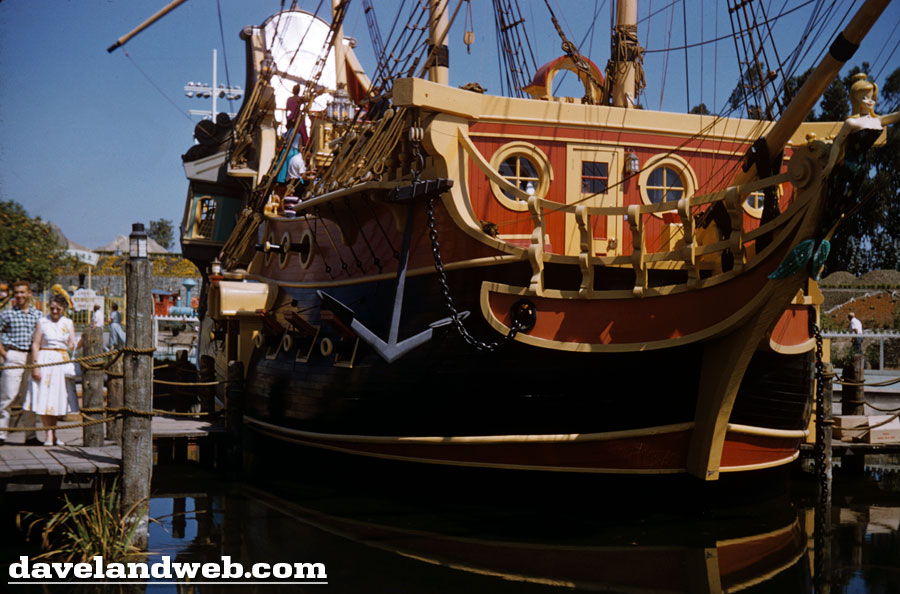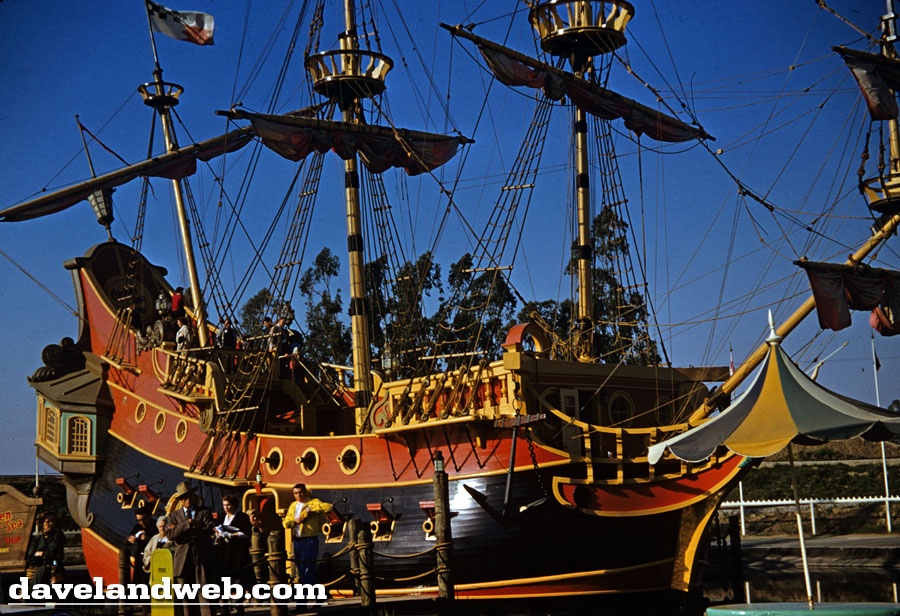 Taken from the Fantasyland Skyway Station, this view features Dumbo and many of the other beloved Fantasyland attractions.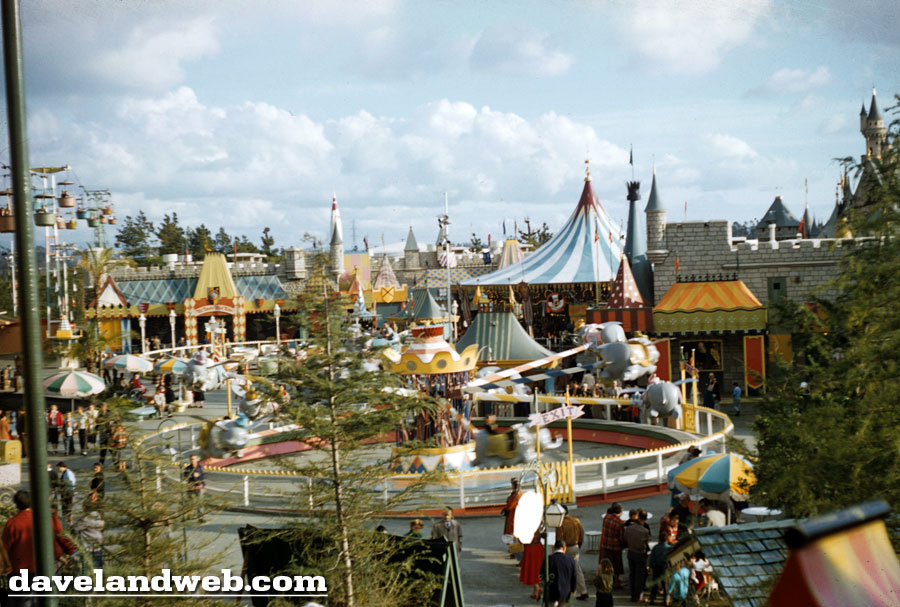 Last one for today shows Merlin's Magic Shop peaking out from behind the souvenir/information booth: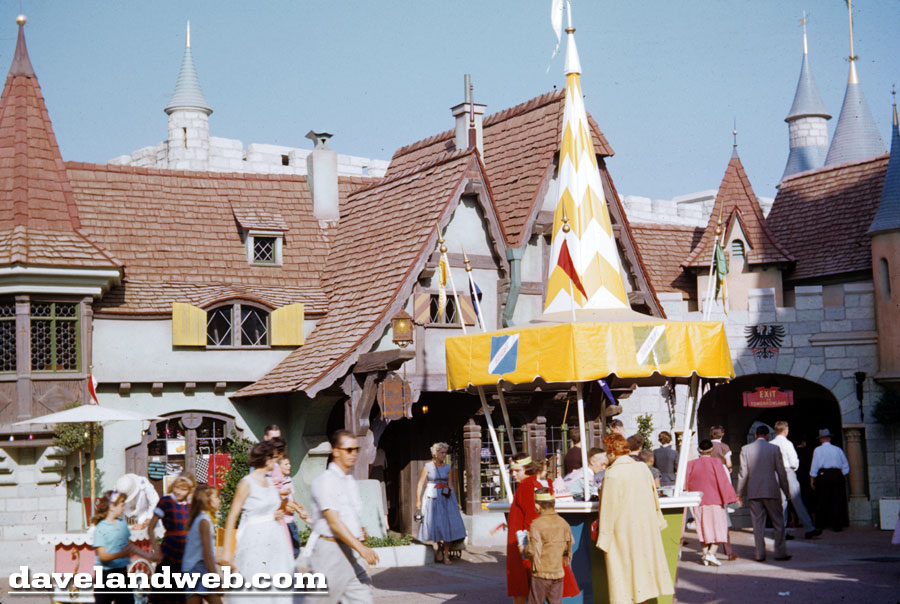 See more Disneyland photos at
my main website.