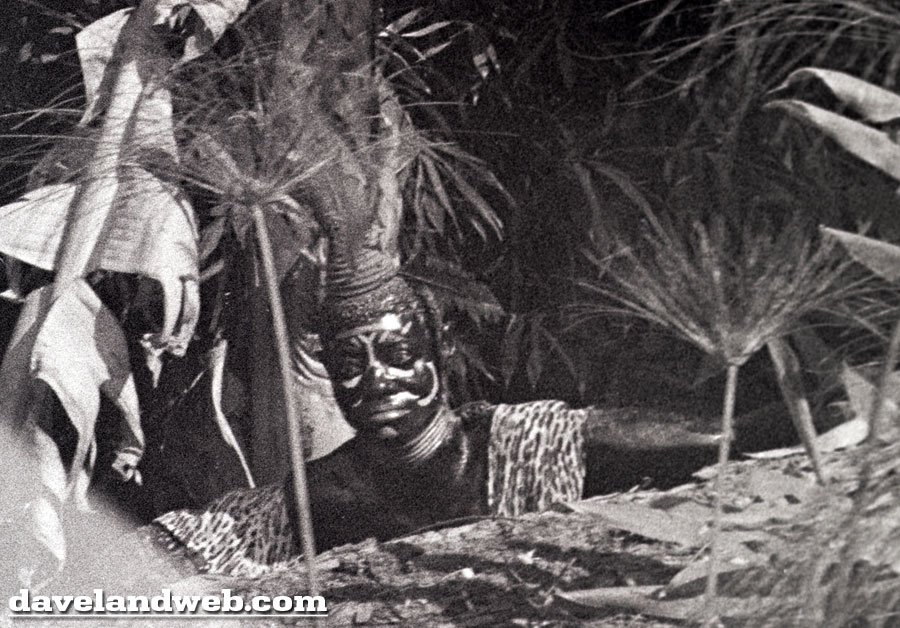 This set of 1950's negatives yielded a number of crystal clear shots, all focusing on Frontierland. The one odd duck was this first shot, which was an unfortunate double exposure. I was able to salvage a portion of it and to provide this closeup of a native from The Jungle Cruise.
The Mark Twain is pulling up to the dock, but most of the guests are more interested in the ducks.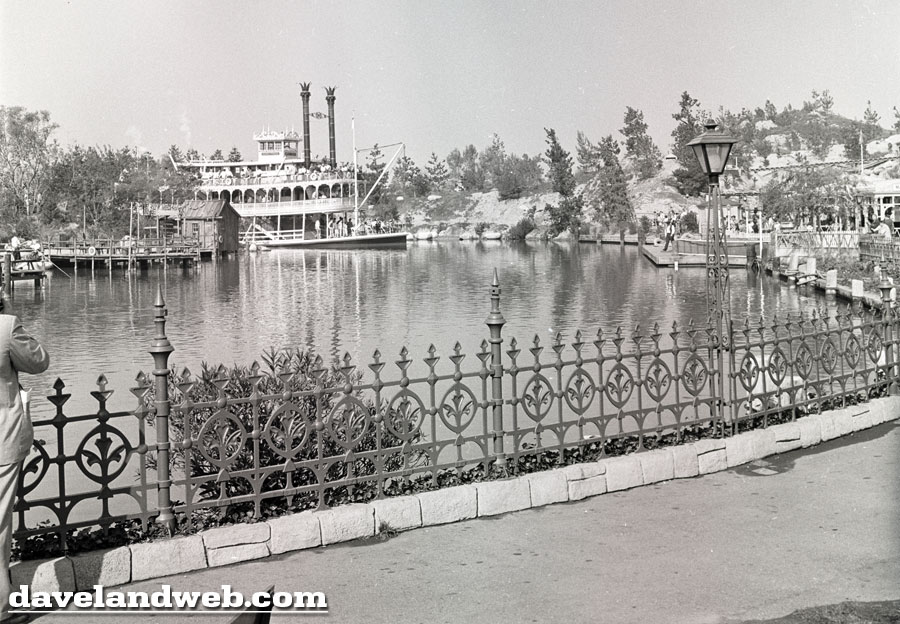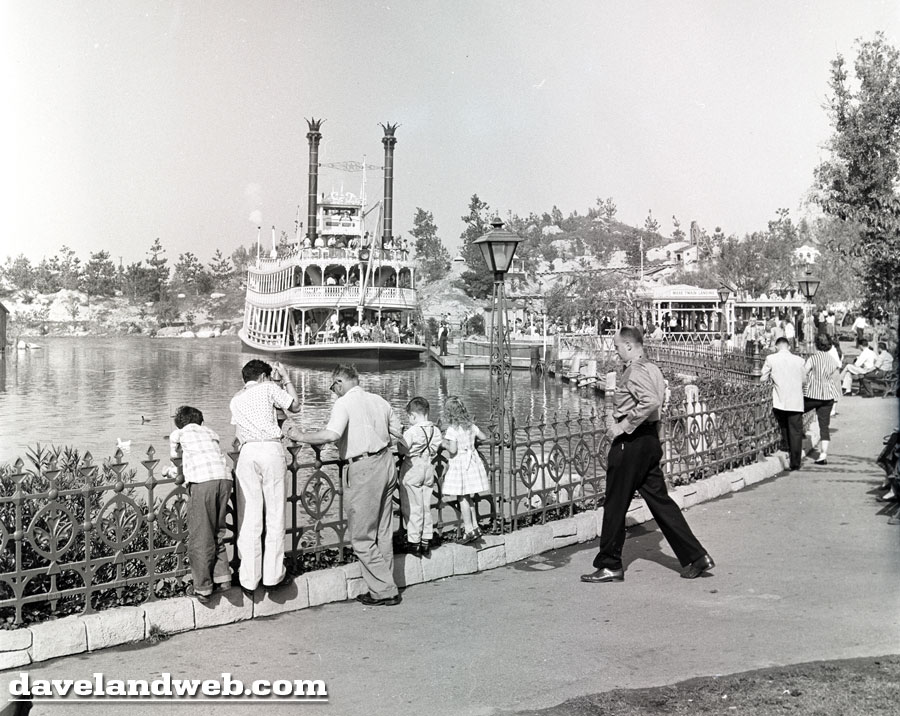 As the Marx Brothers once said, "Why a duck?"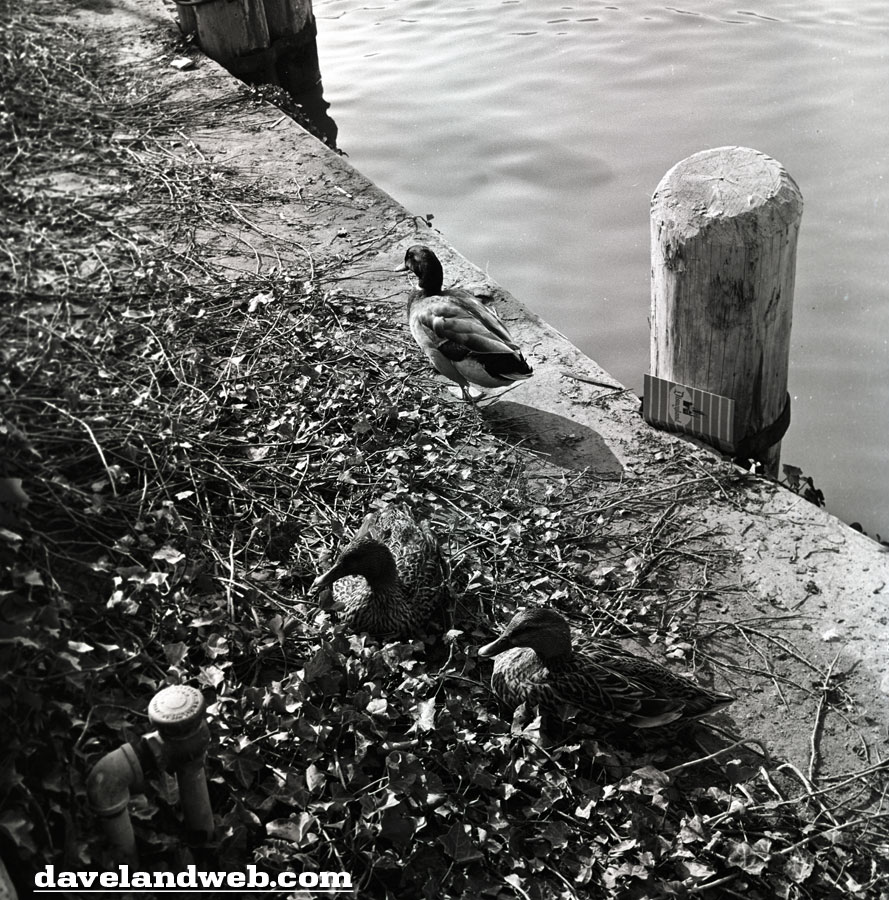 A nice juicy closeup of a vintage popcorn box—now we know what the ducks are intereted in!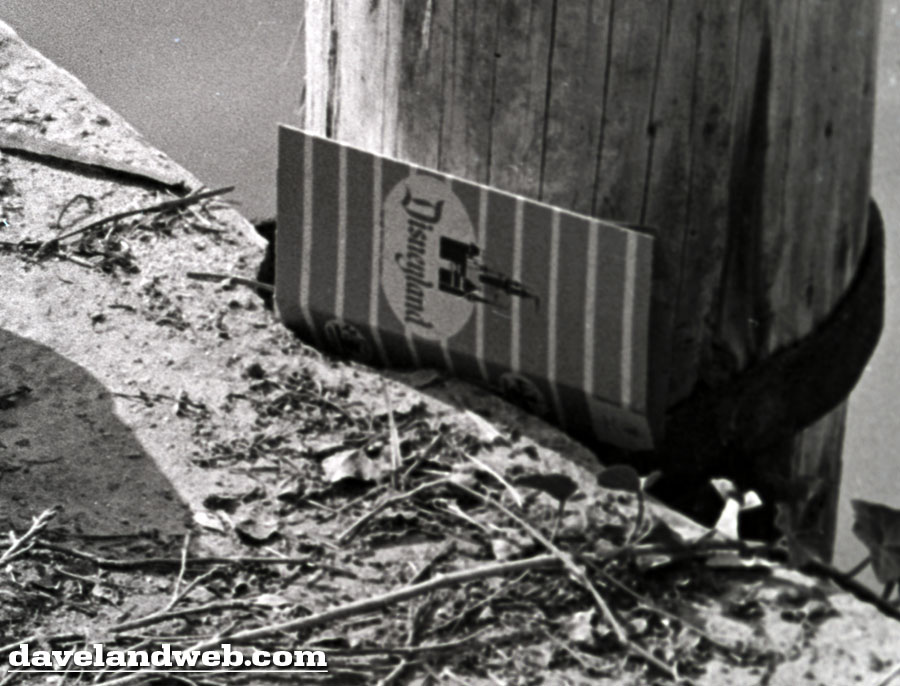 See more Disneyland Rivers of America photos at
my main website.