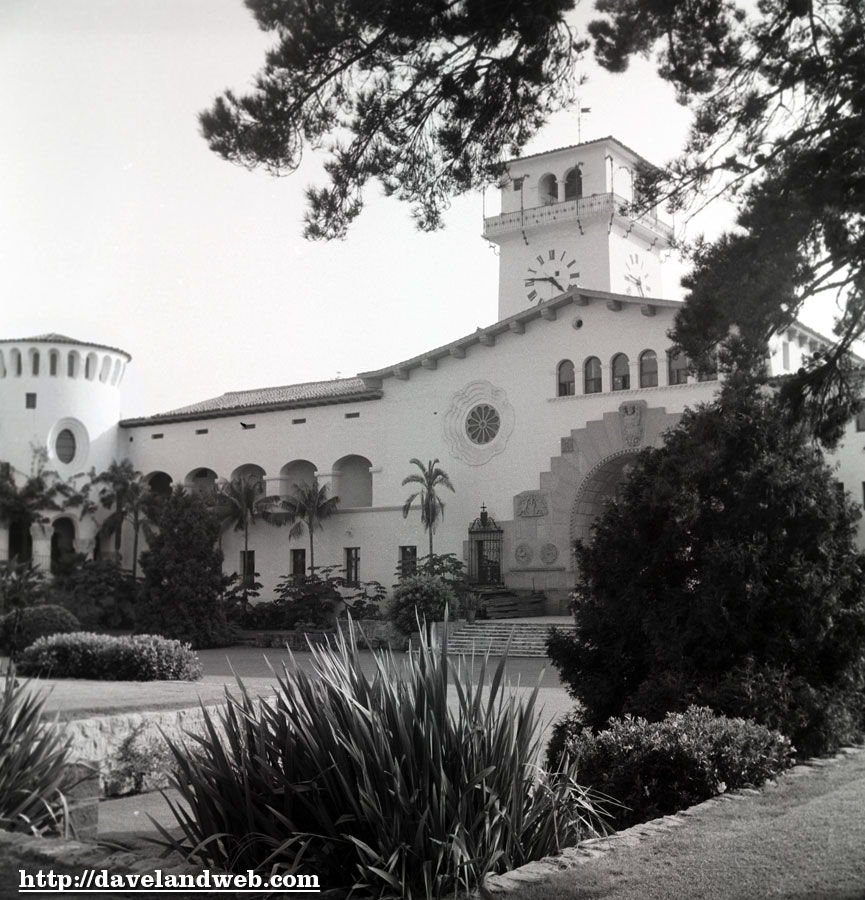 Obviously, I own a friggin' huge amount of Disneyland photos & slides, so it is difficult to single out my faves. However, this particular set definitely ranks amongst my best. They will be presented in the order that they were shot. This family started their picture taking in Santa Barbara, as can be witnessed from the first shot of the Courthouse there. I can only assume that the no-tell-motel in shot #2 is/was also located in SB. For purposes of this blog, I will dub the lady in this shot Millicent; it just seems appropriate. Not sure if the cat is part of the trip or just a stray who wants to hitch a ride to Disneyland.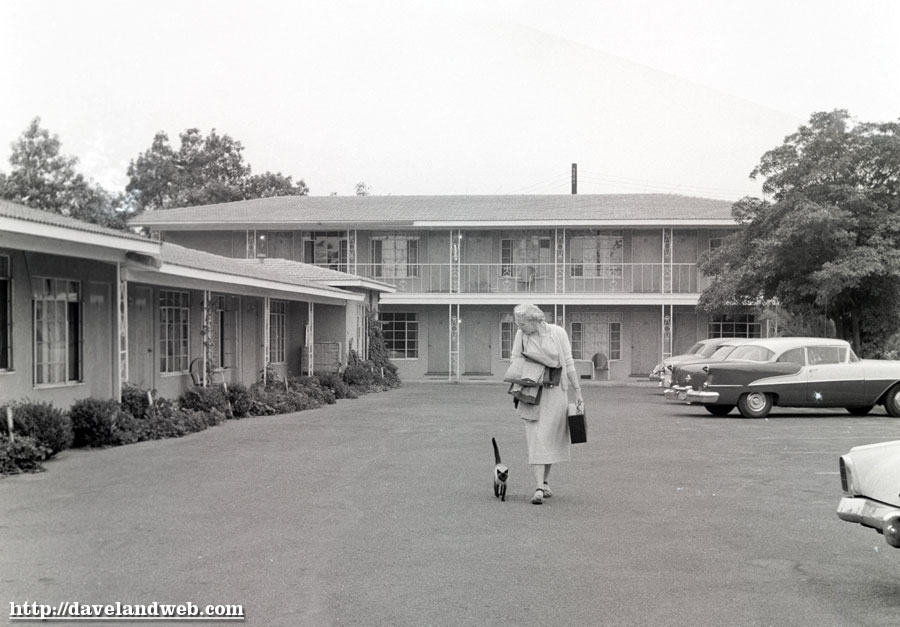 Our first shot inside the park was taken in Town Square, and features the Horse-Drawn Streetcar. Other than a handful of guests on the Streetcar, the park looks like a ghost-town.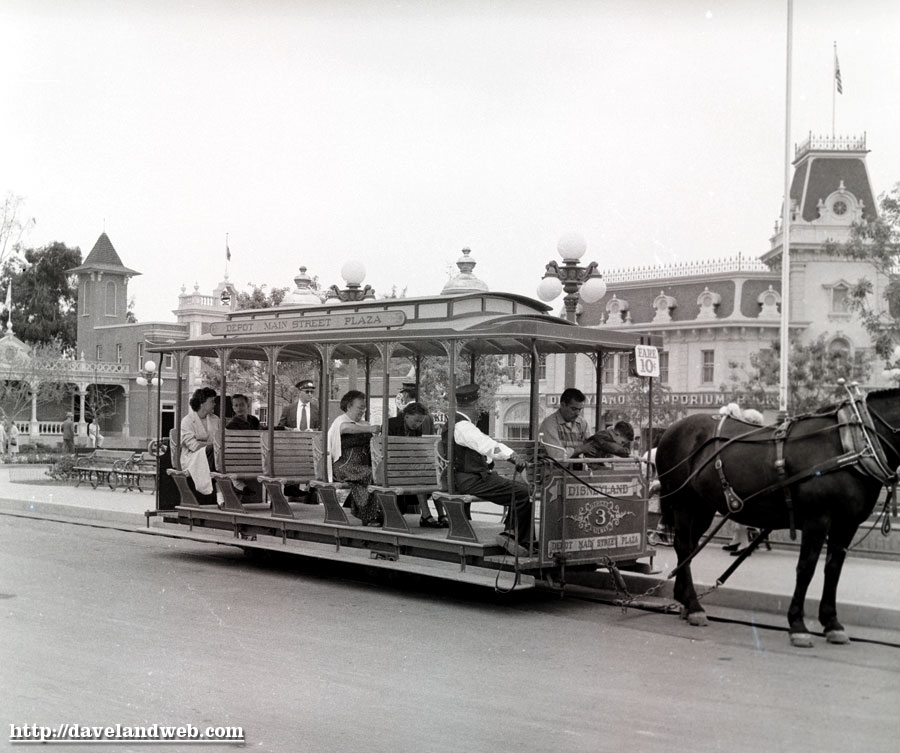 Up on the platform of the Main Street Train Station, guests wait anxiously as the E.P. Ripley pulls into the loading area, ready for another Grand Circle Tour around the park.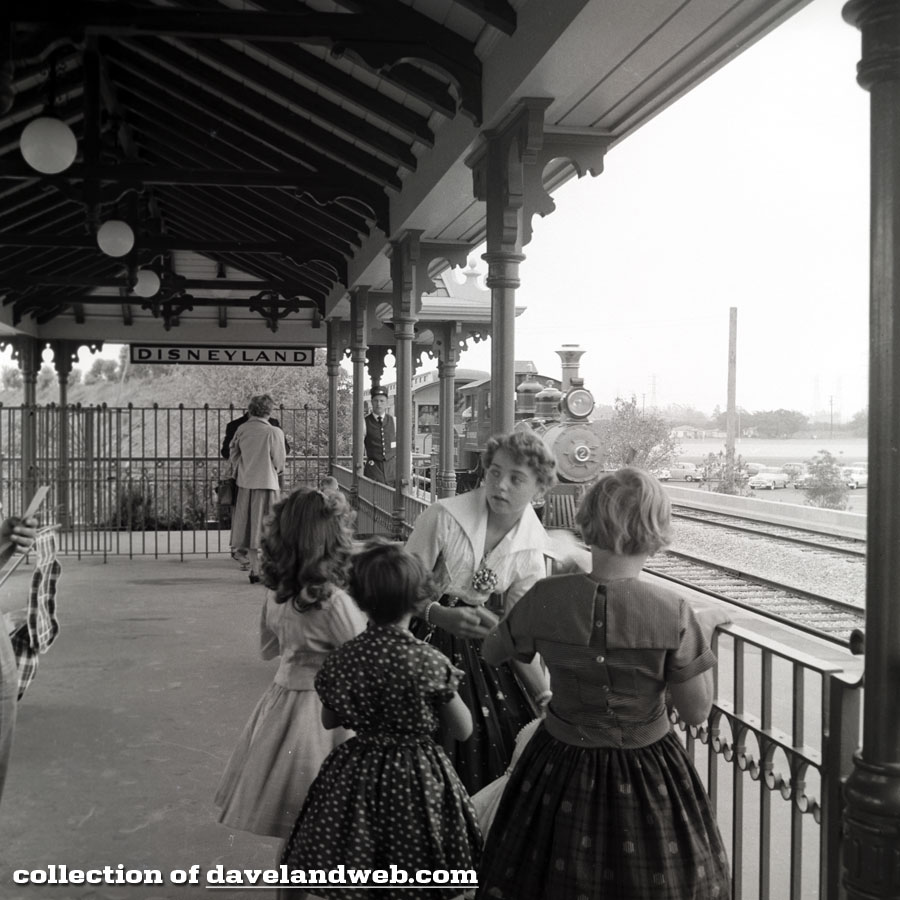 Sorry, but I plan on being stingy with these images in the hopes that you will savor and enjoy each little detail. See more vintage & current Disneyland photos at
my regular website
.