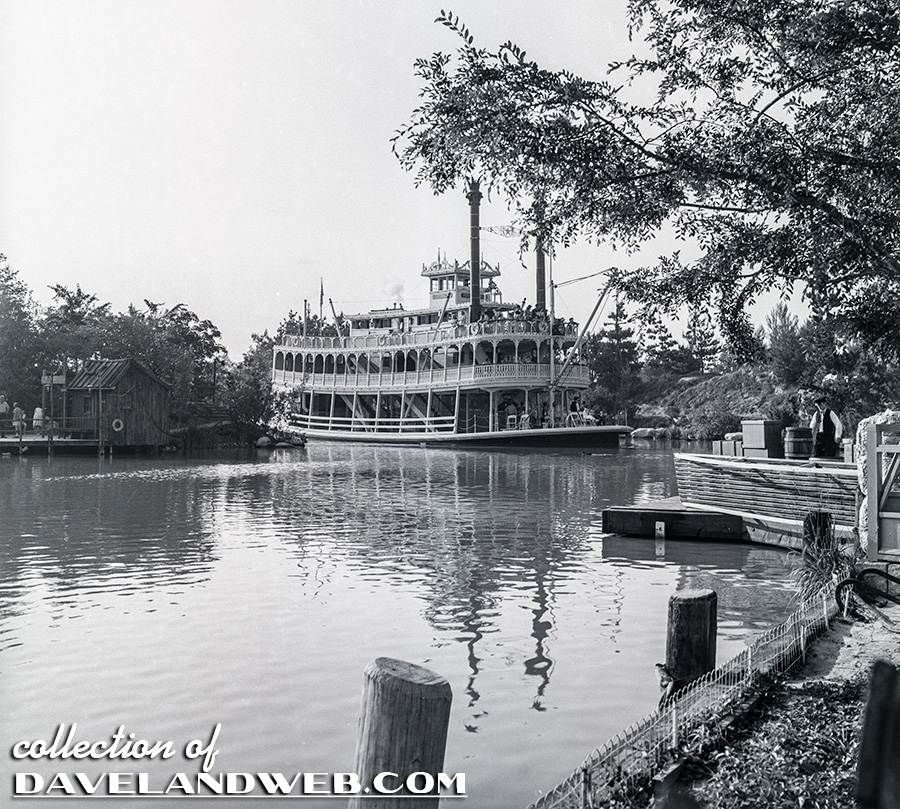 We're still lingering in Frontierland today, starting with this oft-taken shot of the Mark Twain rounding the corner of the Rivers of America as it approaches the dock. Probably one of the most taken shots in the park. View #2 is most likely taken from the Treehouse on Tom Sawyer Island: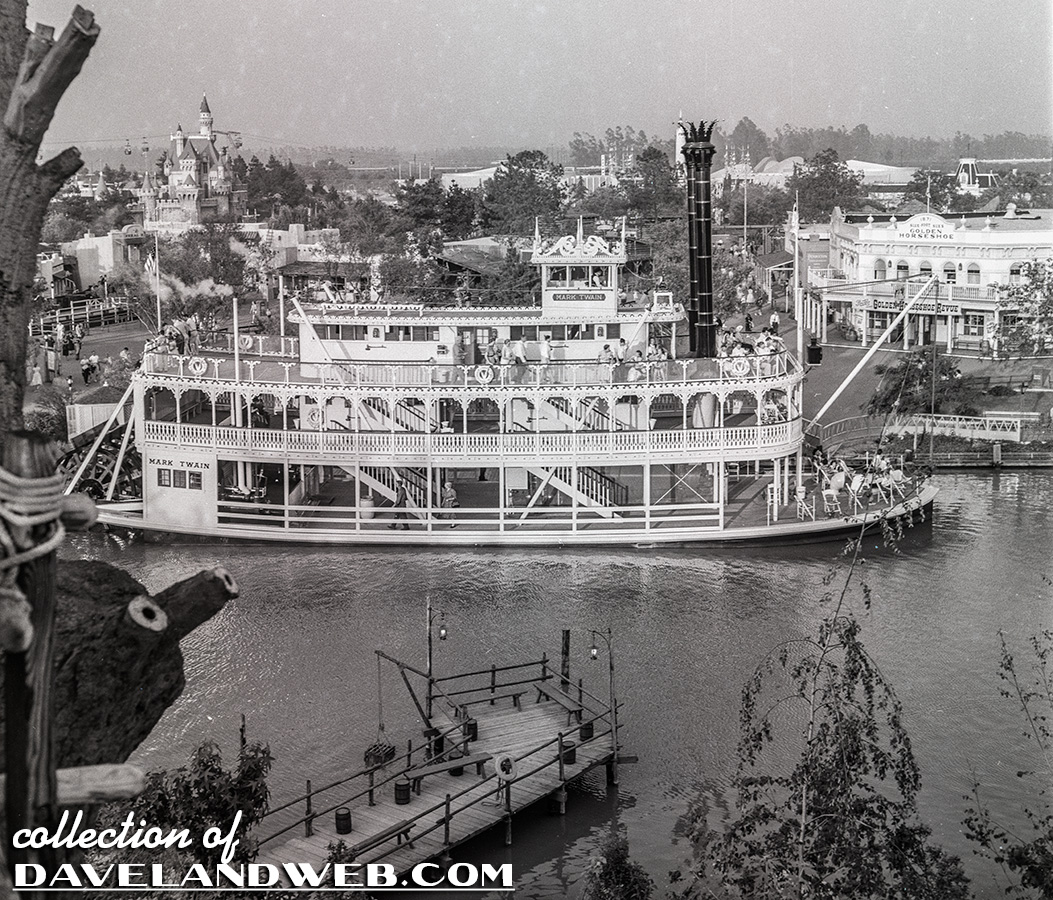 In the closeup, we can the Skyway (pre-Matterhorn) and the corner of Rainbow Ridge, everyone's favorite mining town.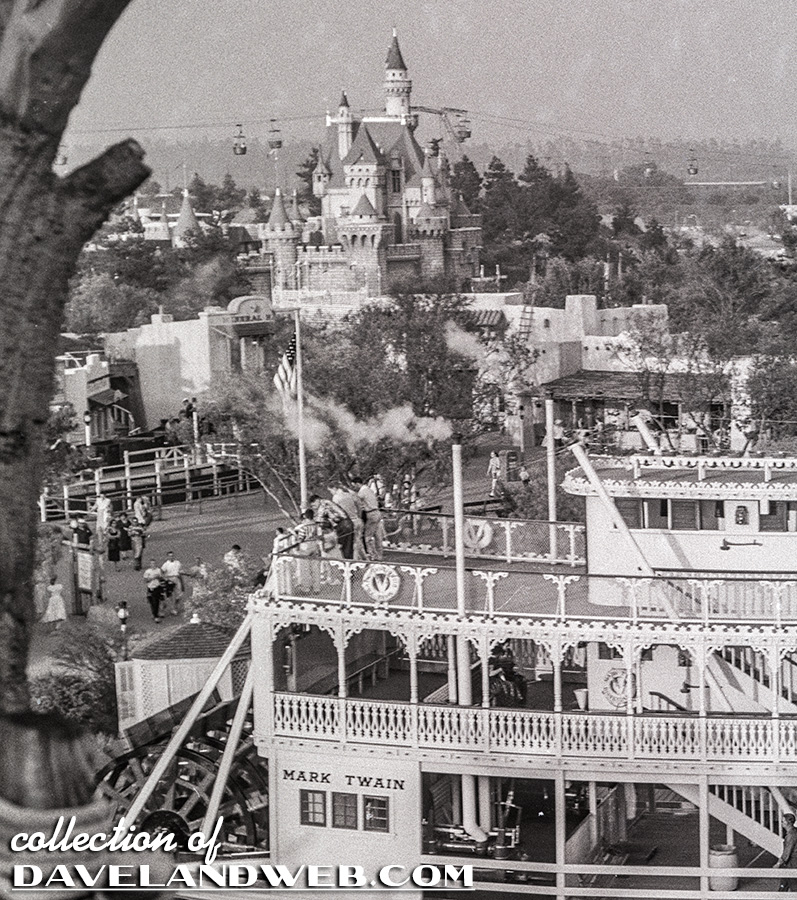 Finishing up today with 2 more Tom Sawyer Island views: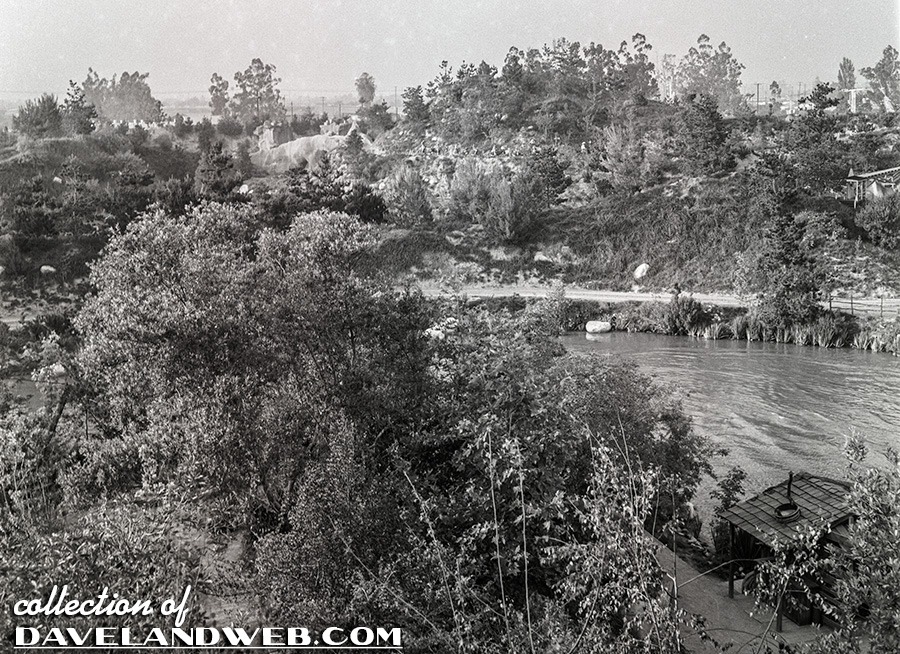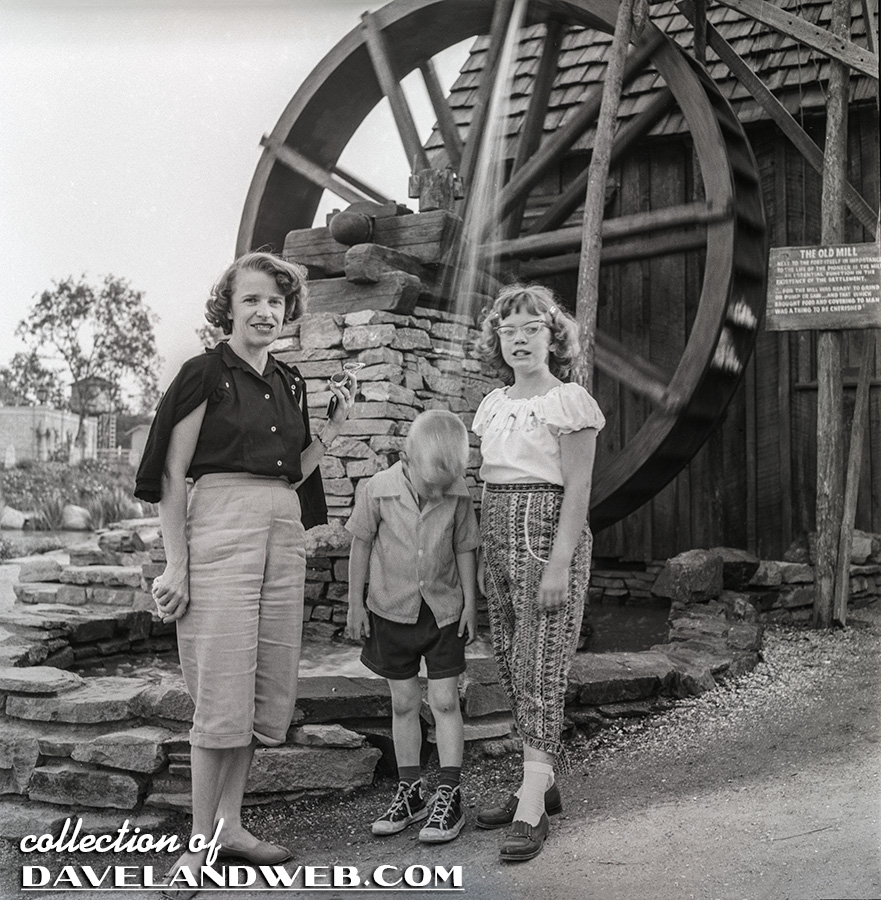 For my fellow signage geeks, here's a closeup of the sign for The Old Mill: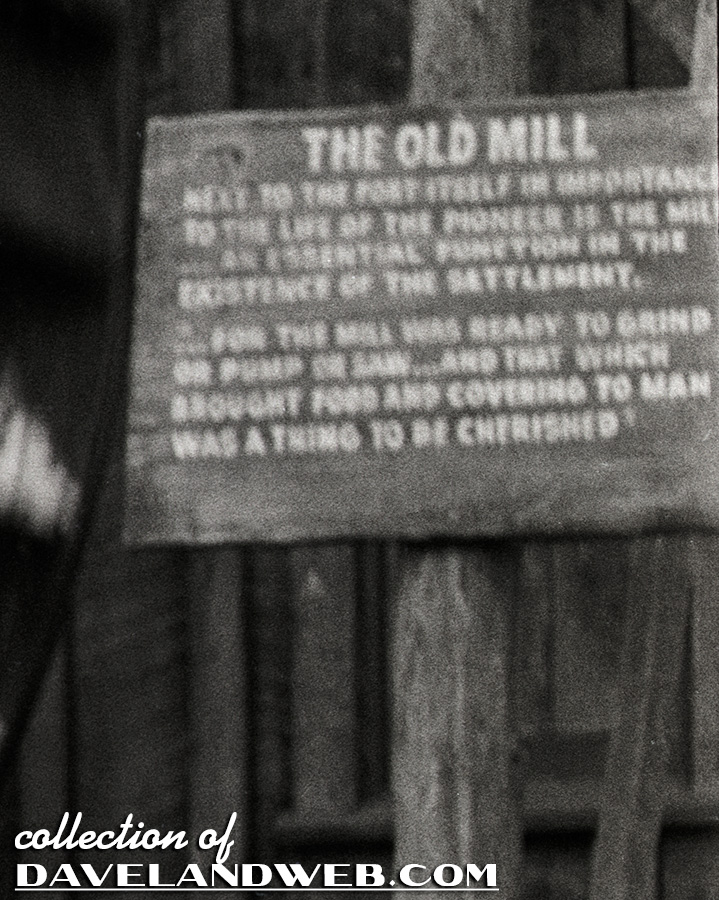 See more vintage & current Frontierland photos at
my regular website
.