Let's move over to Frontierland for the weekend, beginning with a nice image of the Indian Village. The berm looks positively barren in the background and the canoes don't seem to be getting a lot of action on this particular day. I have included a close-up of the ticket booth. One of the Indians appears to be making time with the ticket-taker!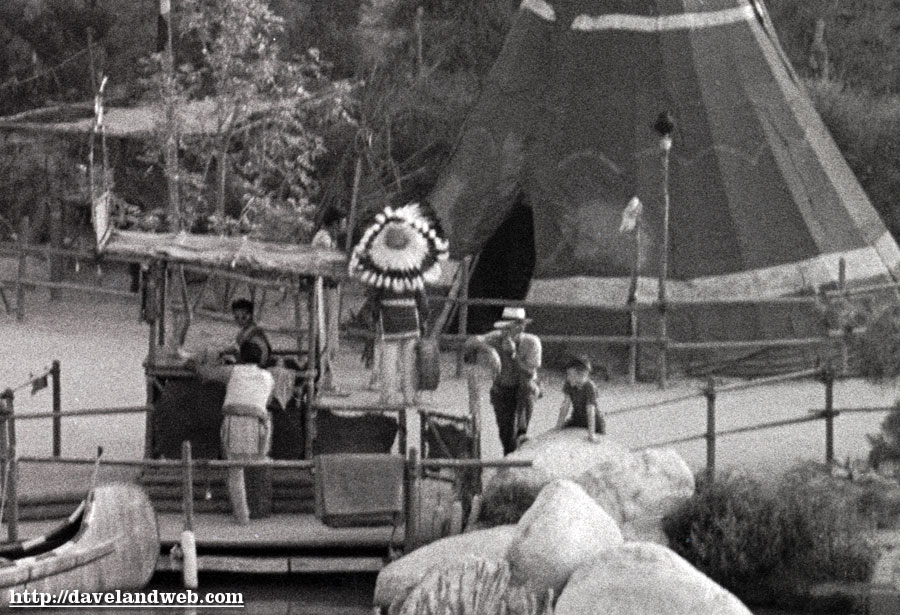 The Gullywhumper Keelboat is coming around the corner, right near the Fishing Dock of Tom Sawyer Island.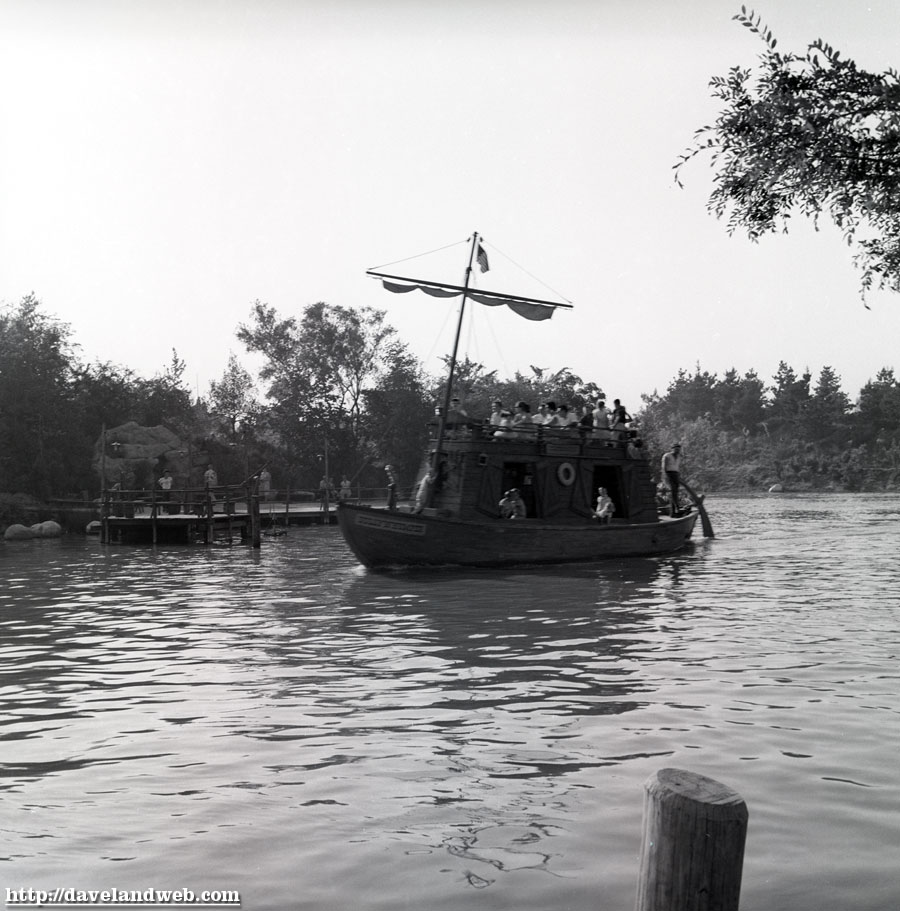 This shot, most likely taken from the Mark Twain, features the other Keelboat, the Bertha Mae, as well as a glimpse of the Fowler's Harbor area and the tunnel for the Disneyland Railroad.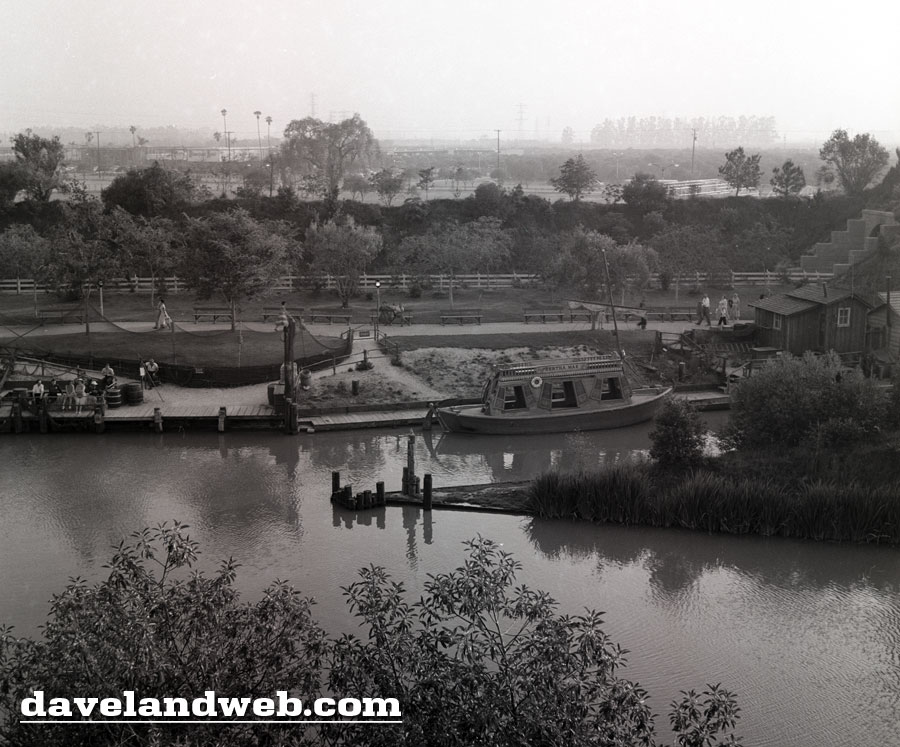 Waaaaaaay off in the yonder in this detailed view, you can see the Disneyland Hotel, before the Monorail swooped in and helped guests go back and forth between the park and the hotel; no towers to see here folks!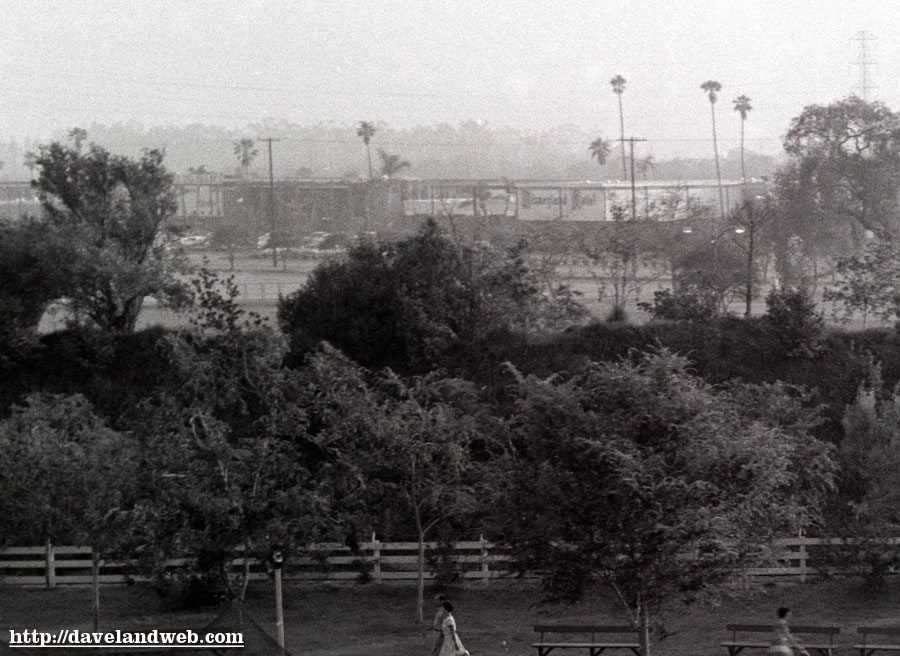 See more vintage & current Frontierland photos at
my regular website
.