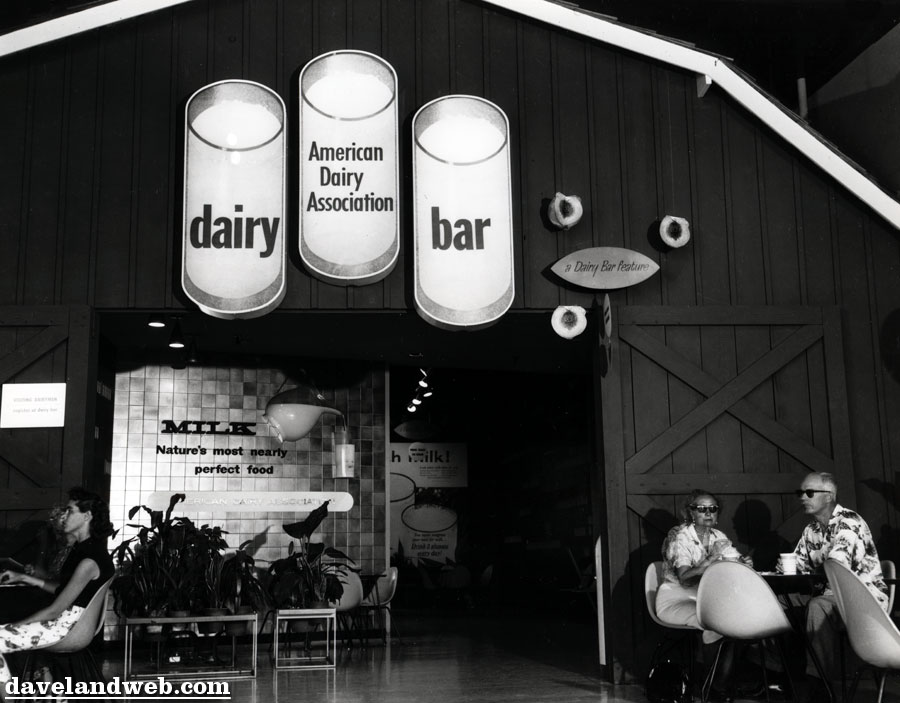 I don't know a lot of info on this particular "exhibit" in Tomorrowland, other than its operating dates of January 21, 1956 to September 1, 1958. One thing I can speculate on is that Walt needed some cash and the American Dairy Association stepped up to the plate. Using the slogan, "Today's Food Builds Tomorrow's Man," Disney was able to barely justify the presence of this exhibit in the middle of Tomorrowland. Guests could see what future farming might be like before partaking of a glass of "Nature's most nearly perfect food" at the Dairy Bar. Note the Crane Bathroom of Tomorrow on the left side of this photo: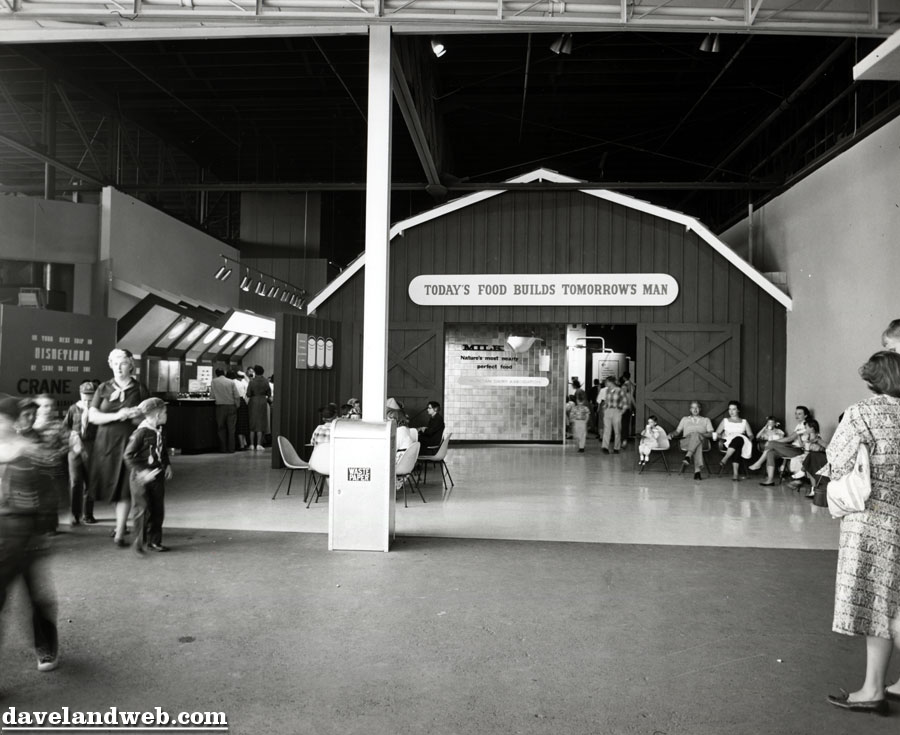 Here guests crowd around the displays: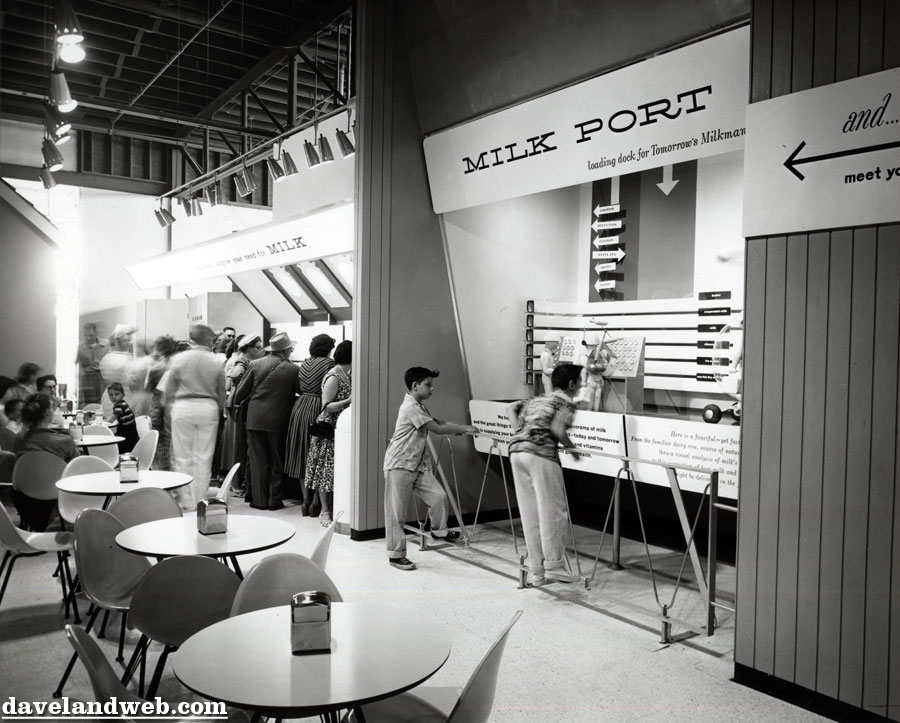 Read the story of your dairy products while seeing the future of milk delivery in a helicopter!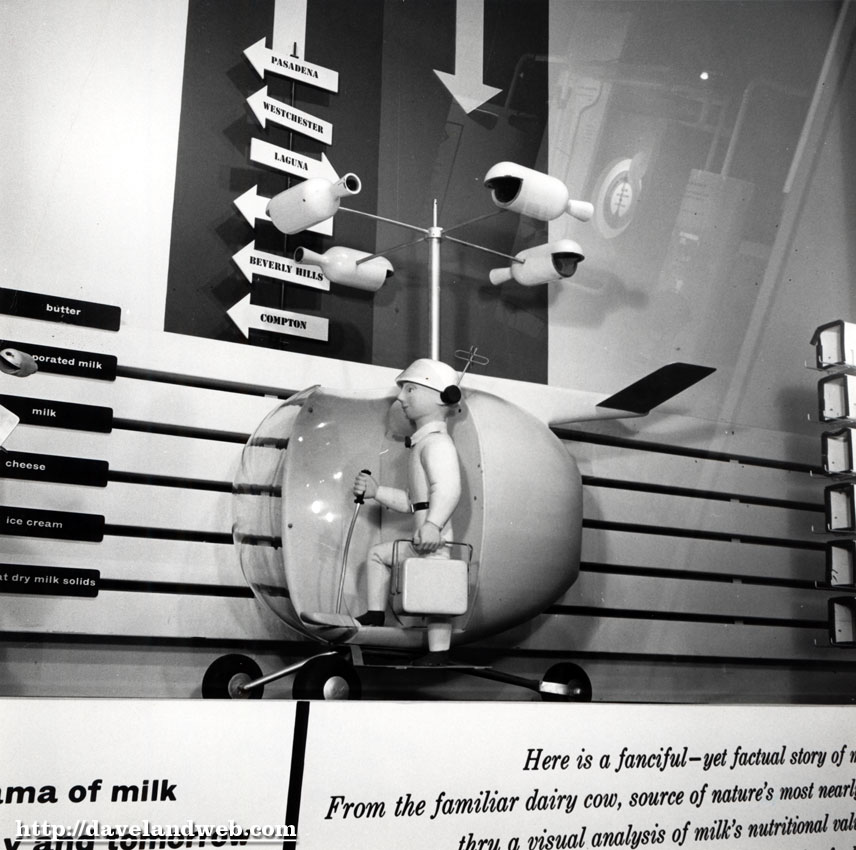 Here's Rusty Frost (or so the photo caption tells us) at the Dairy Bar: