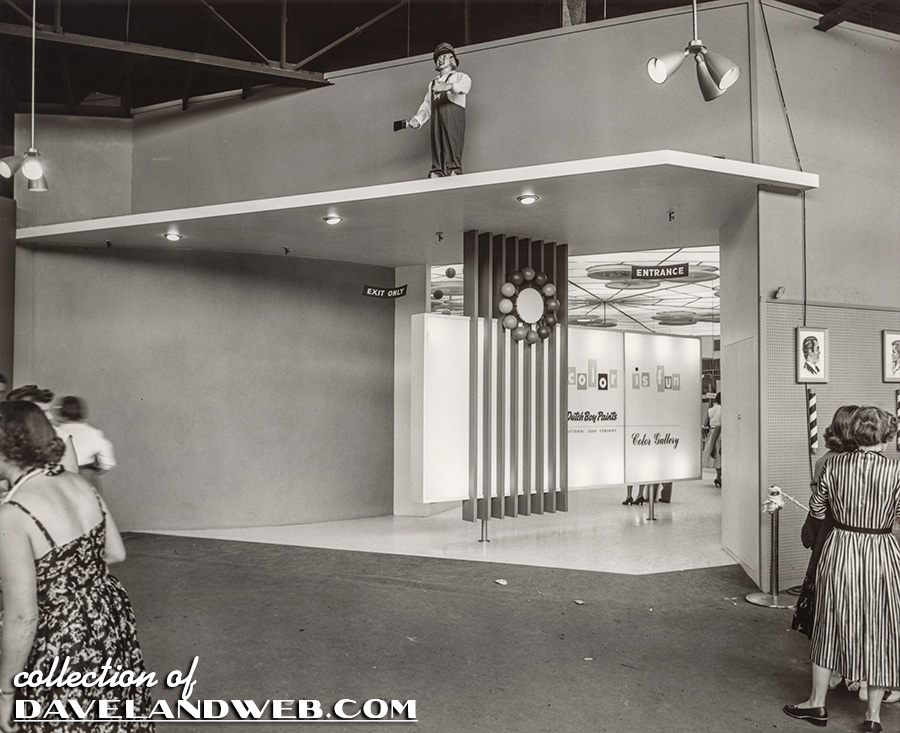 Today's installment of the Tomorrowland Exhibit series shows photos from the Dutch Boy Paint Gallery, which lasted from March 1956 until 1963, featuring "Our Future in Colors." The other 3 photos I have from this exhibit feature the color disks on the ceiling. Guests could "have fun with color" by arranging the color wheels; musical notes would let you know whether you'd picked a good or a bad combo! First up is from January 25, 1956: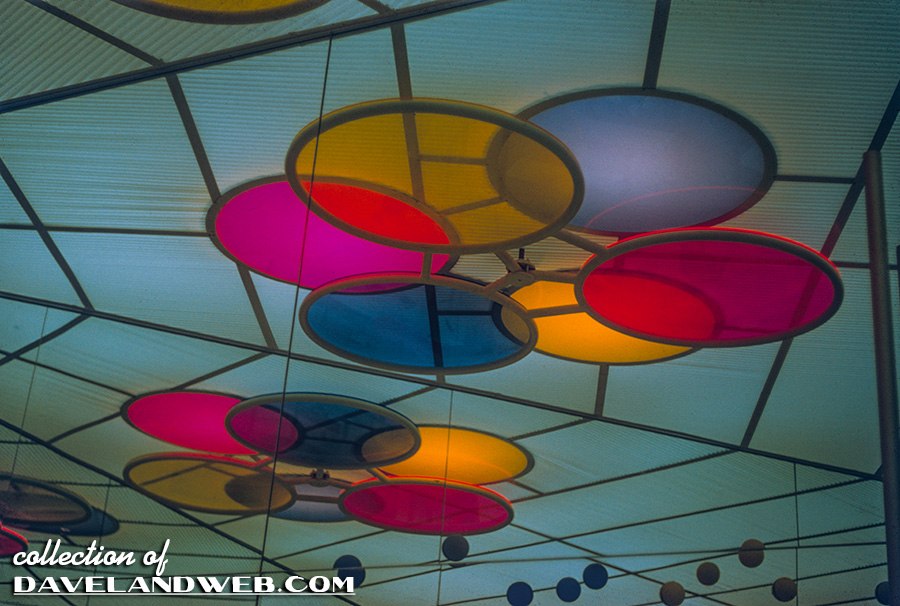 August 1956: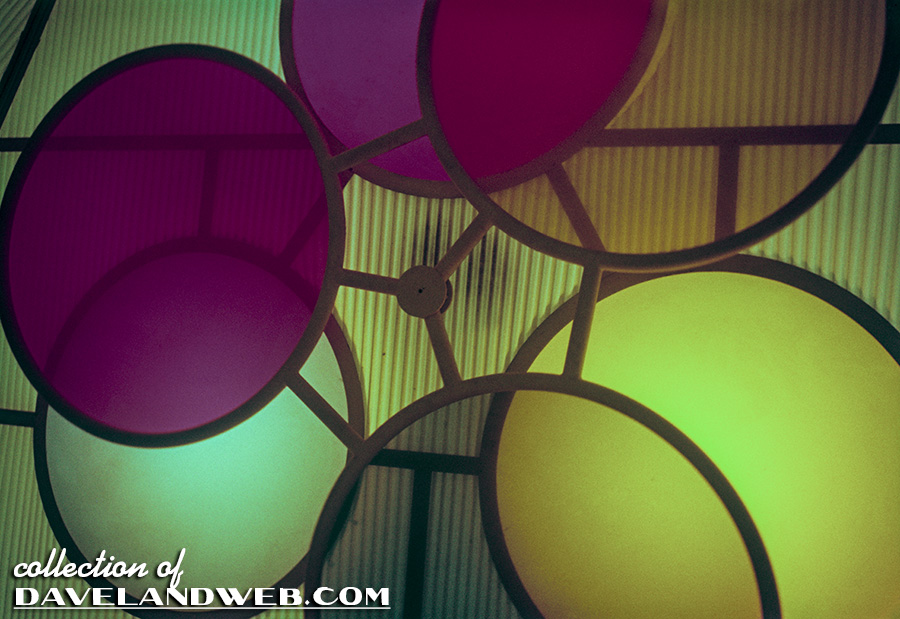 Undated: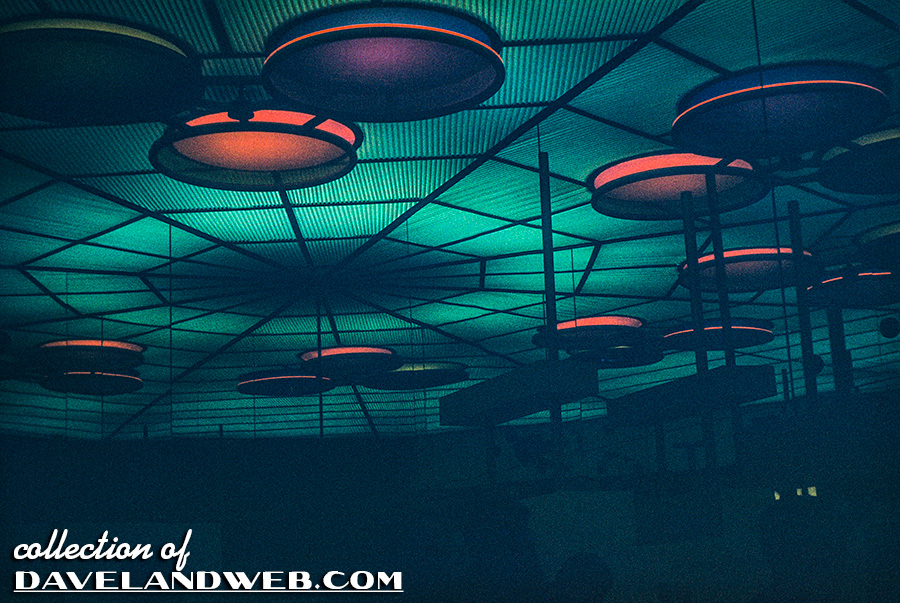 As an extra bit of fun, here are some pages from the 1957 Dutch Boy Paint Disneyland Coloring Book; feel free to get out your Crayolas for this one!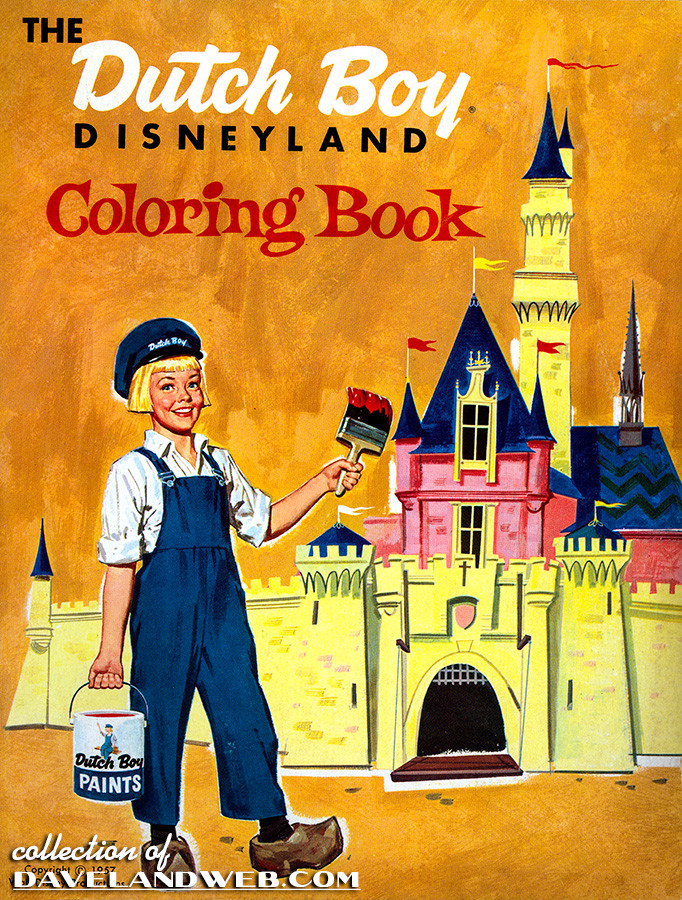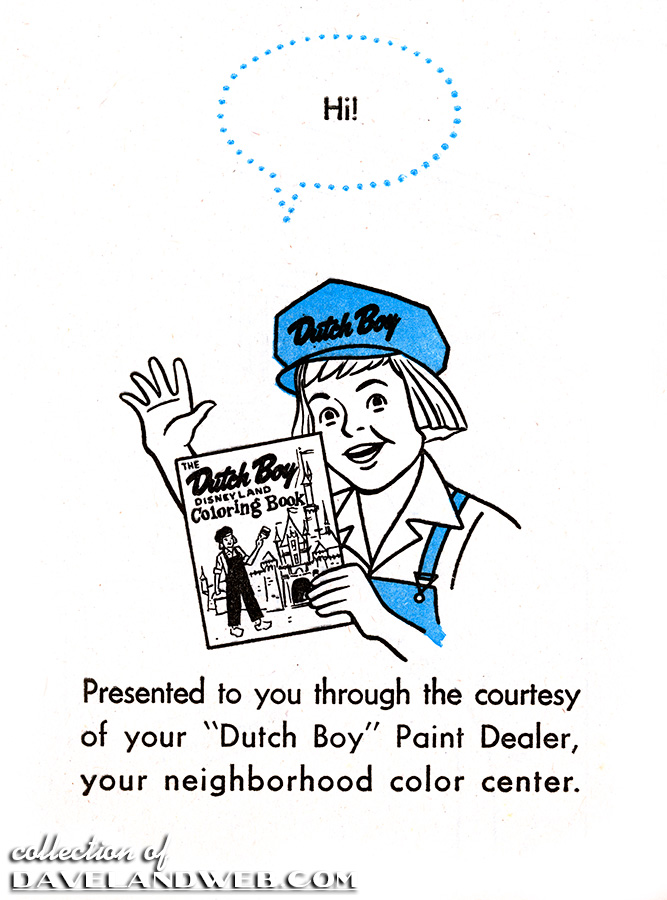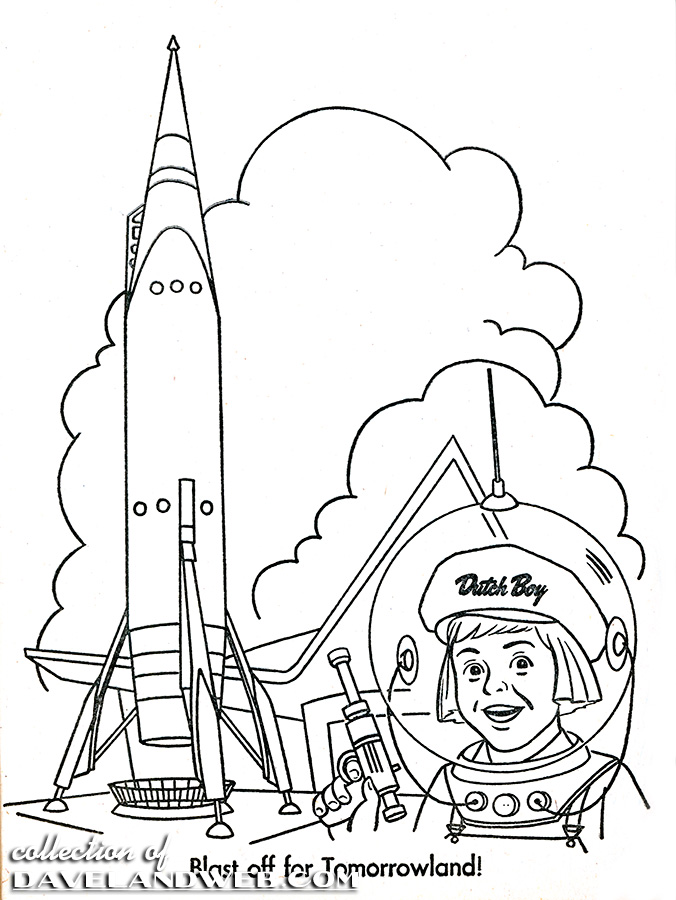 What a caption!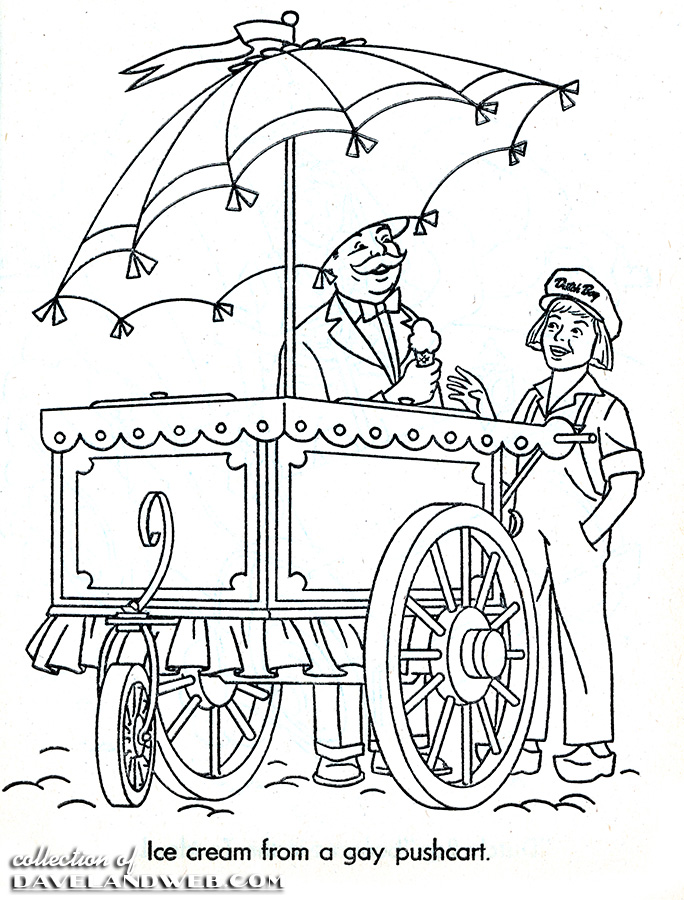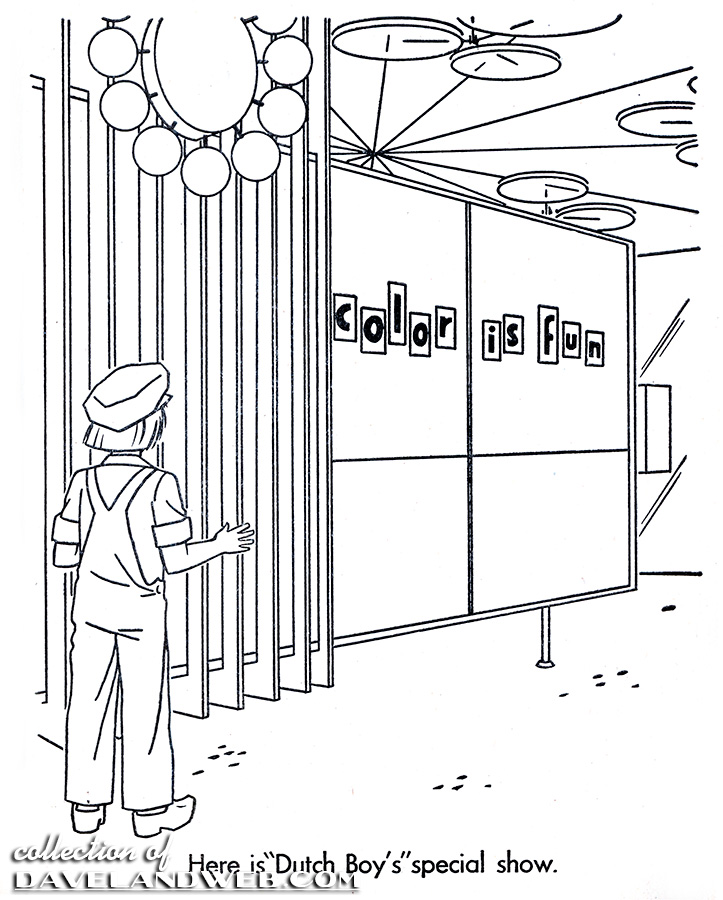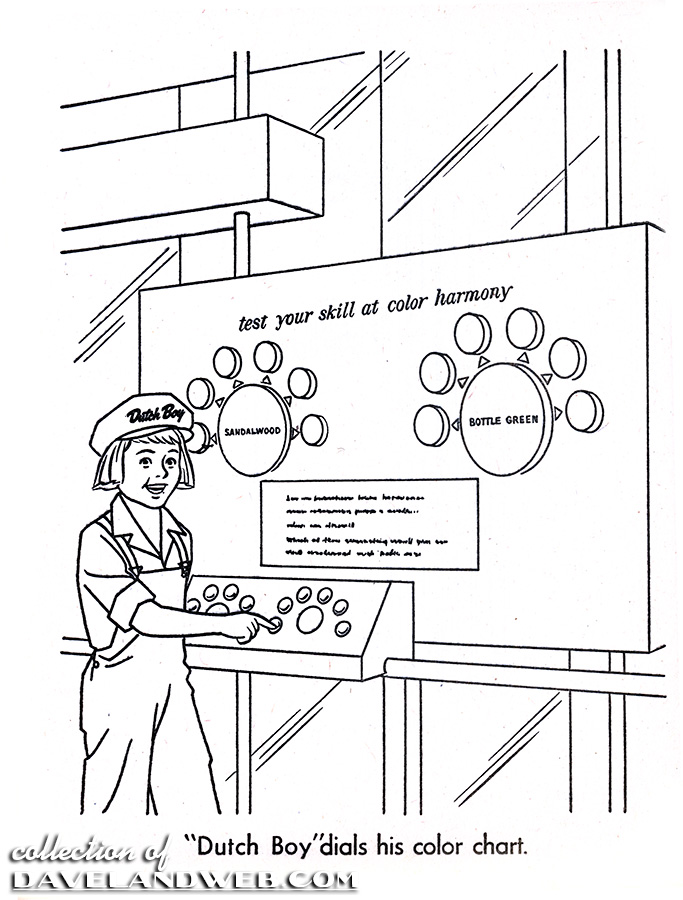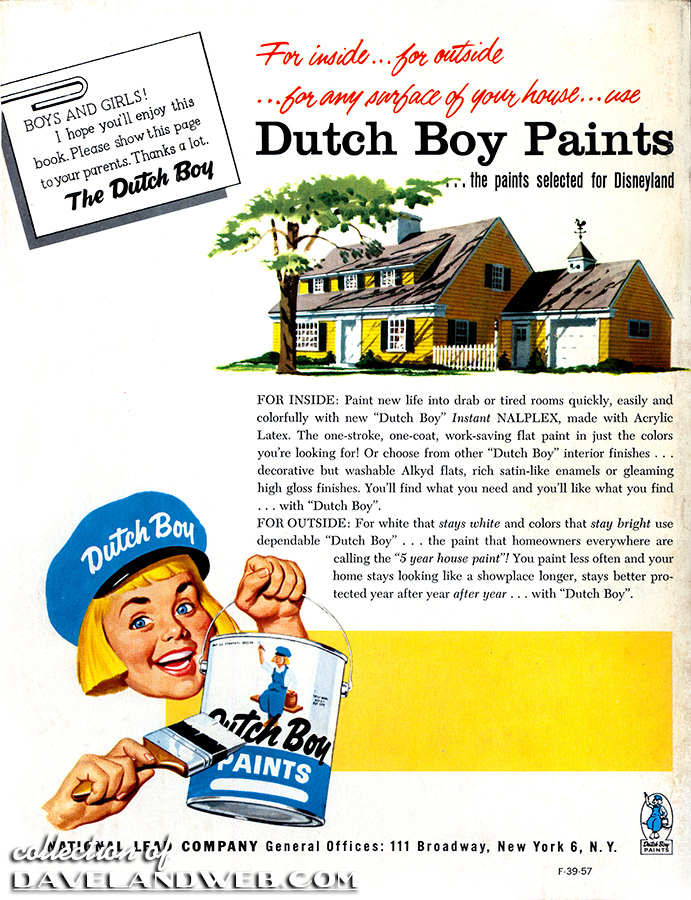 For Katella Gate, here is the closeup of the ceiling banner from yesterday's post: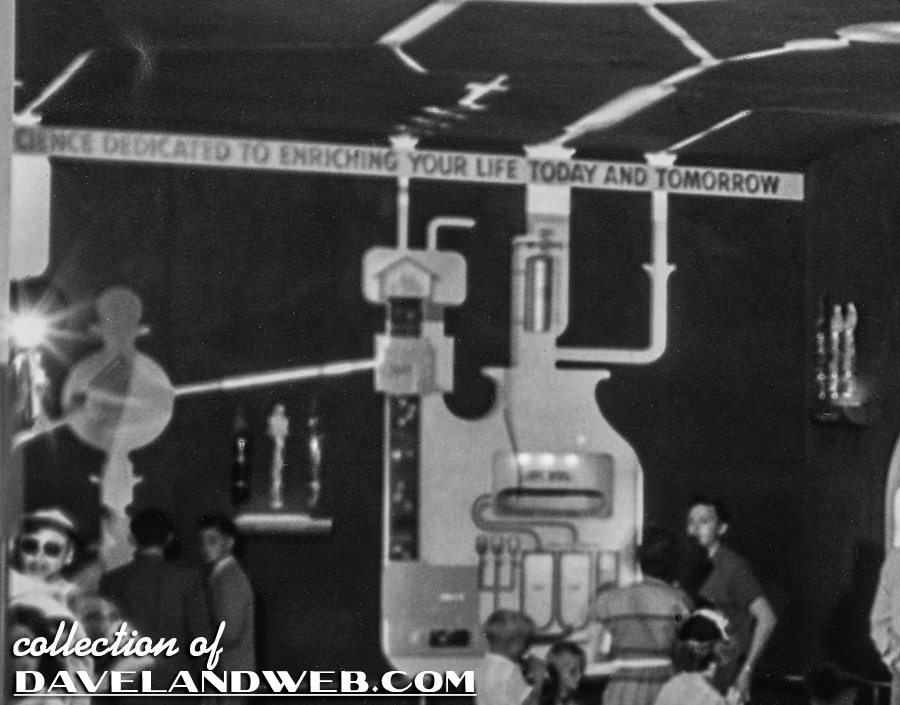 See more vintage Dutch Boy Paint Gallery in Tomorrowland photos at
my regular website
.