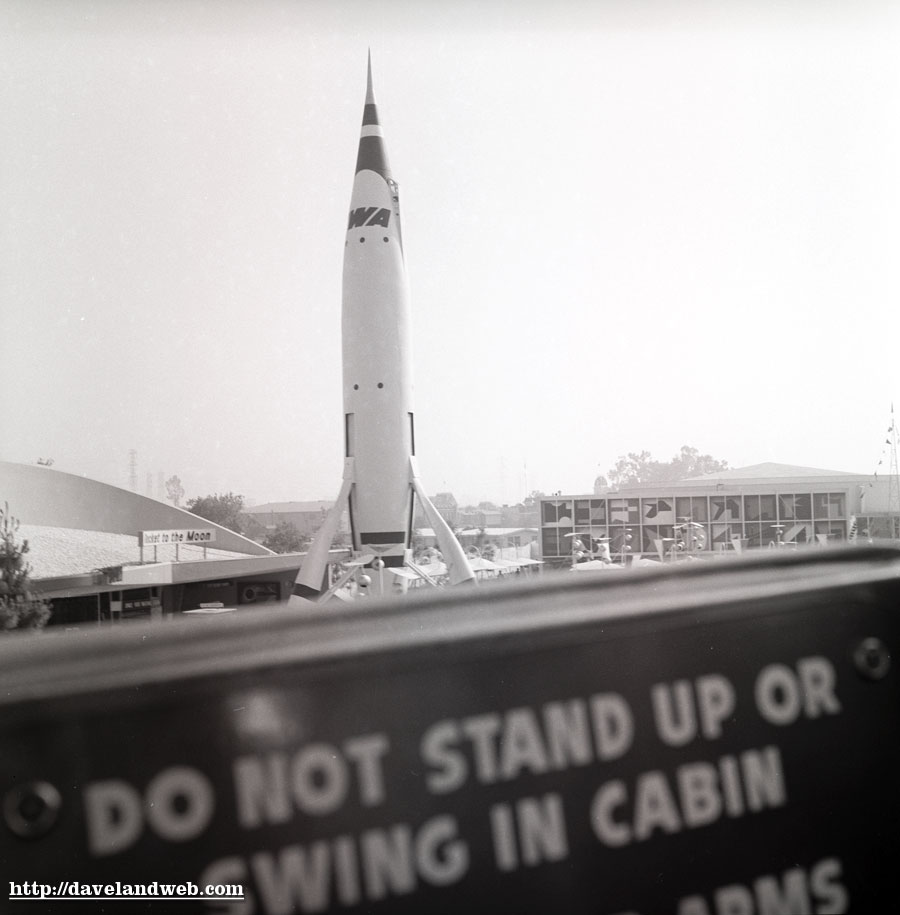 Let's ride the Disneyland Skyway, shall we? Shot #1 makes you feel like you are actually in the cart, reading the warning. Hey you ignoramus! Sit down and quit rocking the cabin! Our first views from the Skyway show the Moonliner in front of the Rocket to the Moon attraction as well as the Tomorrowland Art Corner. Care to buy an animation cel for a song? In shot 2, we are soaring over the area that would eventually become The Matterhorn. In June 1957, this mound of dirt from the earth removed to create the castle moat was known as Holiday Hill.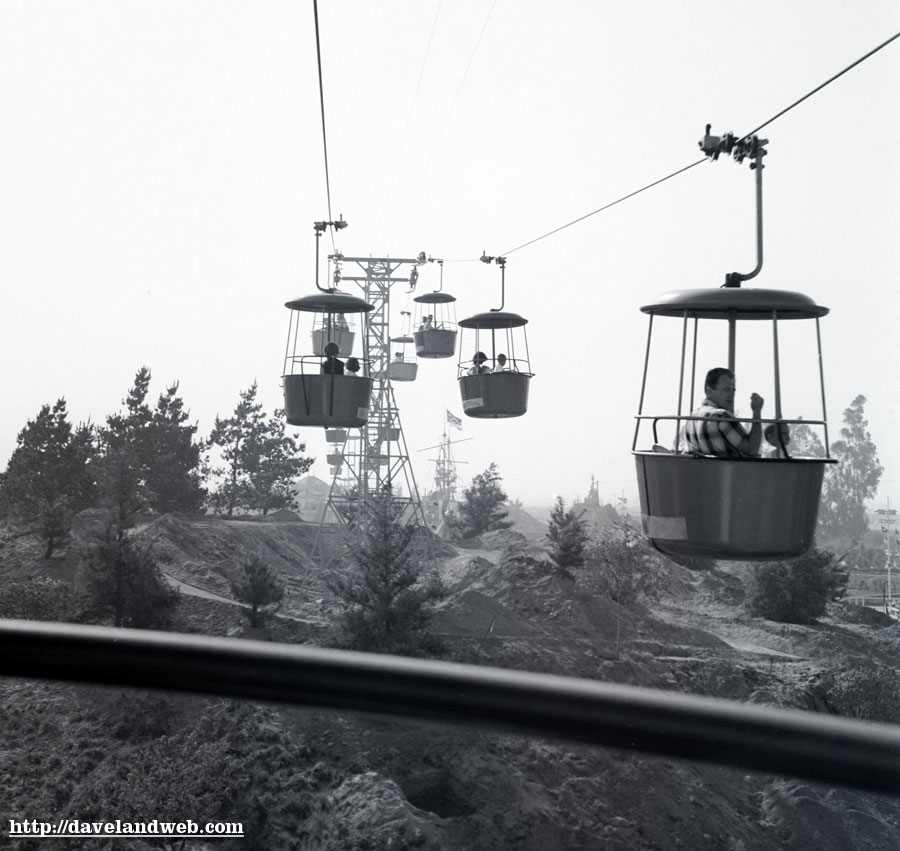 Once in Fantasyland, we can see Storybook Land and the tip of the Fantasyland Train Station on the right.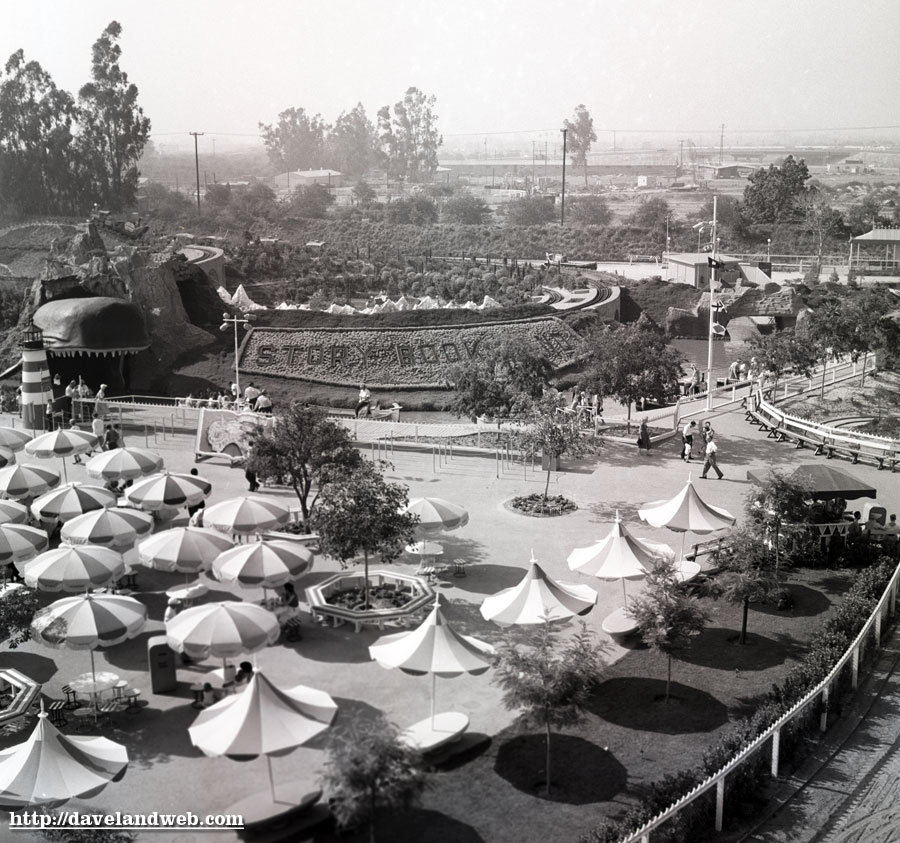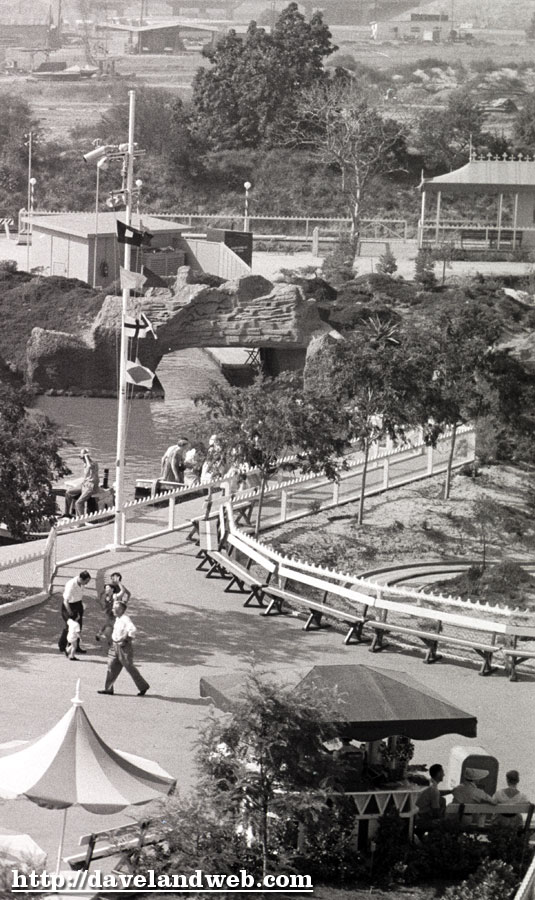 Our last Skyway shot is over the top of Mr. Toad and King Arthur's Carrousel.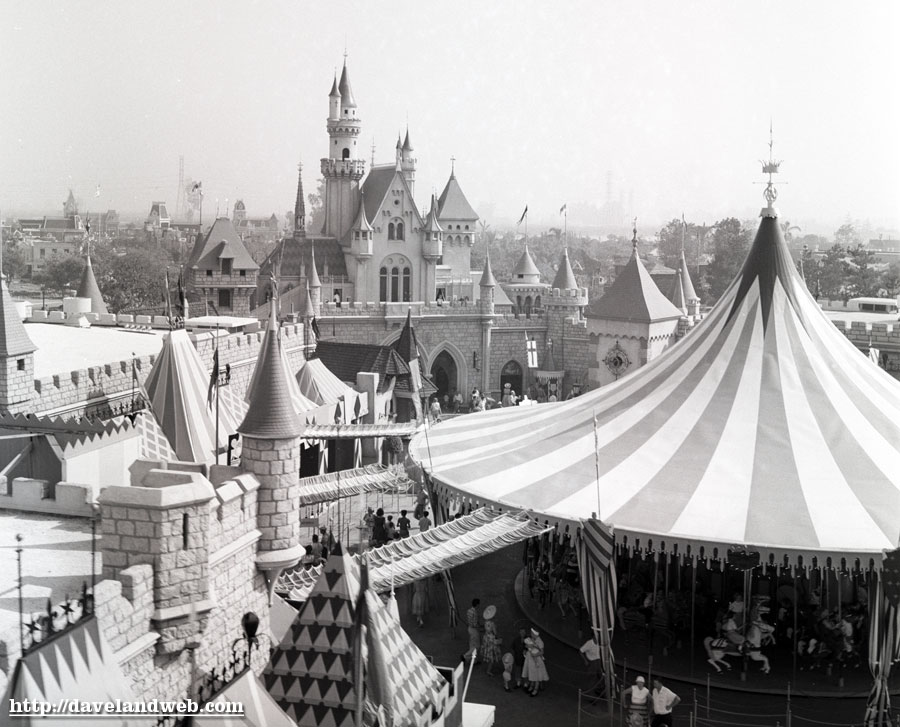 See more vintage Skyway photos at
my regular website
.