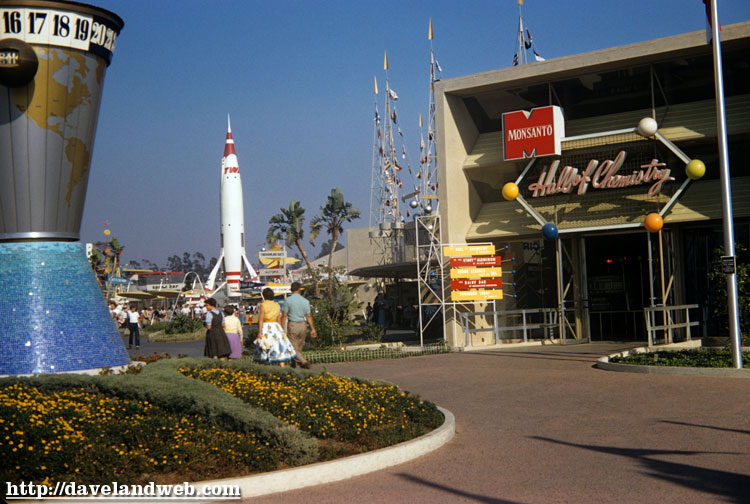 Originally, Tomorrowland was more akin to a State Fair, with a number of "exhibits" that featured products from outside sponsors, such as Kaiser Aluminum, Monsanto Plastics, and Dutch Boy Paints. This latest series will feature images from these exhibits. First up is the Monsanto Hall of Chemistry, which lasted from opening day until September 1966. When it was removed, Monsanto's replacement was the cult classic Adventures Thru Inner Space. In its place today is the Star Tours attraction. This post begins with 2 exterior images; the color shot is from 1956, and the BW image is undated.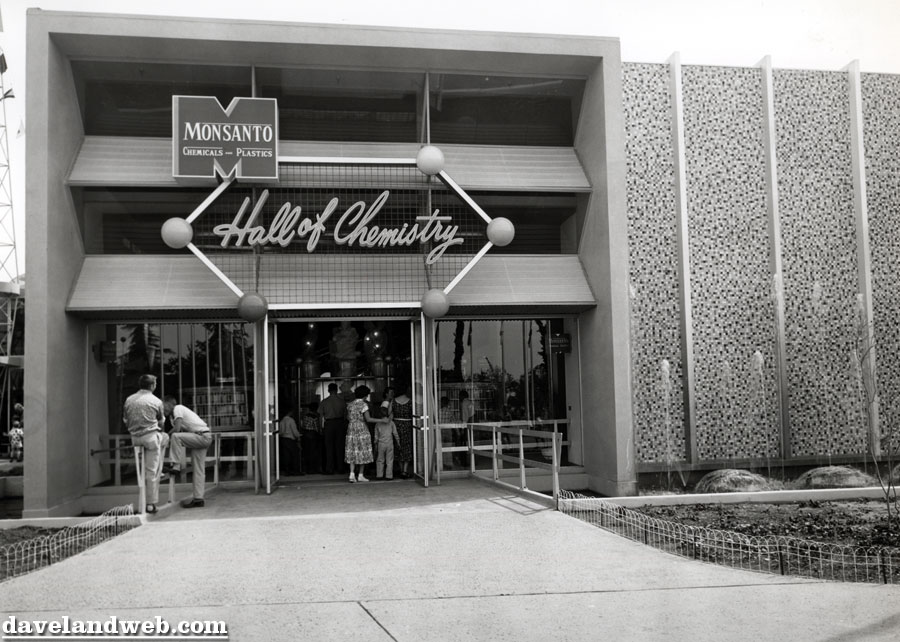 Interior views are always difficult to come by, due to lighting. My collection has 2 interior shots. The first one shows The Chemitron, huge test tubes of the eight basic materials found in nature which helped to produce the 500 different Monasanto chemicals and plastics.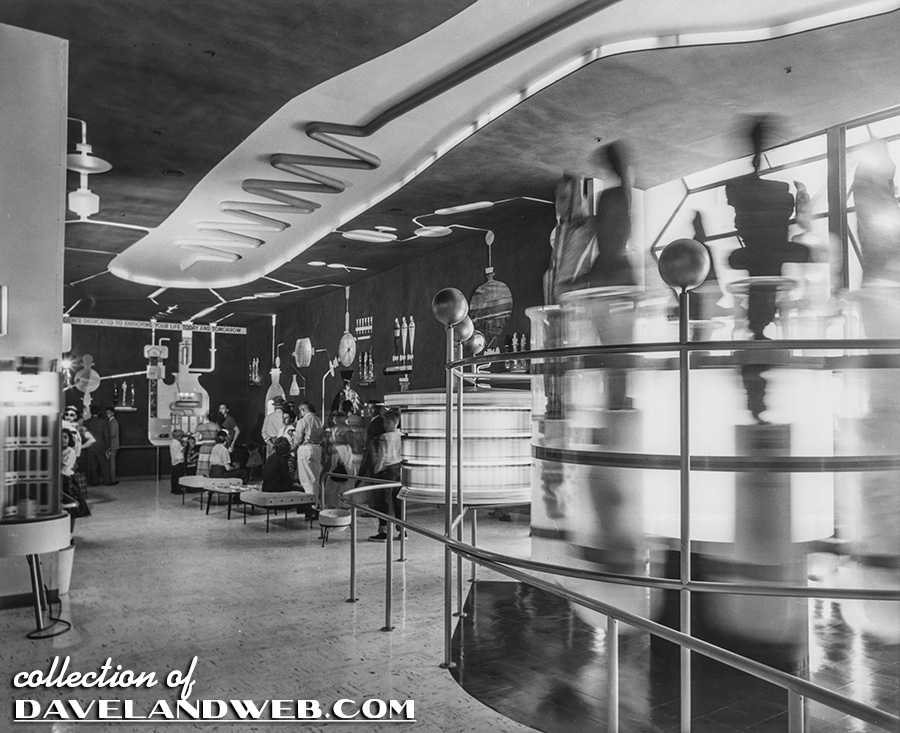 From August 1955 comes this previously posted interior shot taken by a young couple visiting the park for the first time: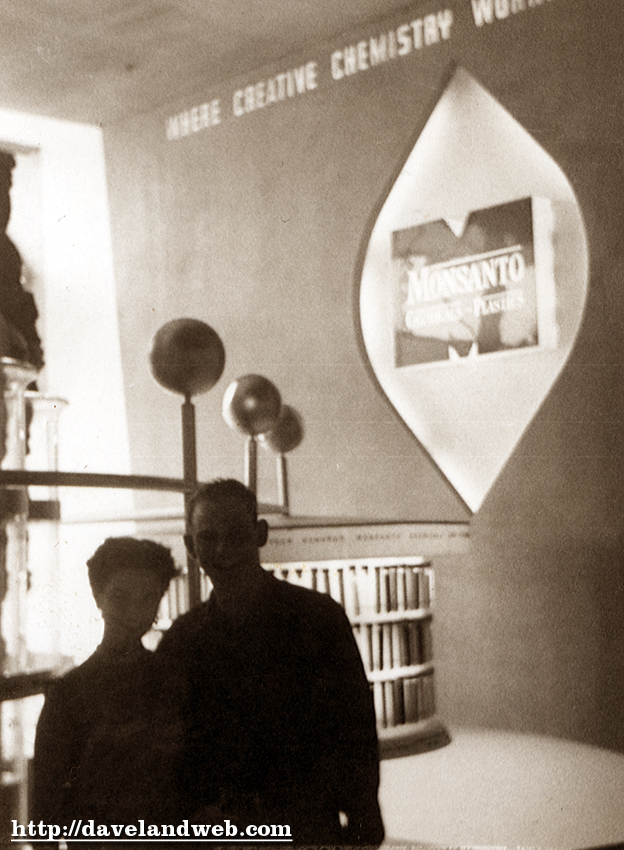 See more vintage & current Tomorrowland photos at
my regular website
.
To see more fantastic images of the Hall of Chemistry, be sure to visit Kevin Kidney's amazing
blog
.