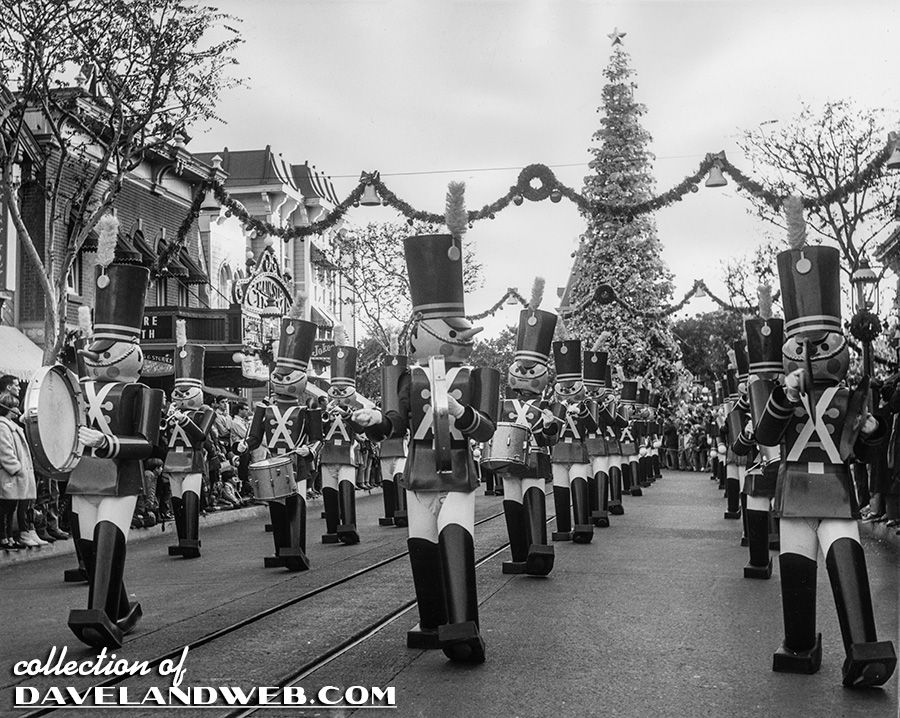 Merry Christmas from Daveland; in between baking pies, cranberry sauce, and heating up the ham, I am posting a few images from the December 1967 Fantasy on Parade, beginning with the Toy Soldiers marching down Main Street. Coming up behind the Soldiers is none other than Santa Claus himself, surrounded by some of those silly reindeer that Kevin Kidney loves so much!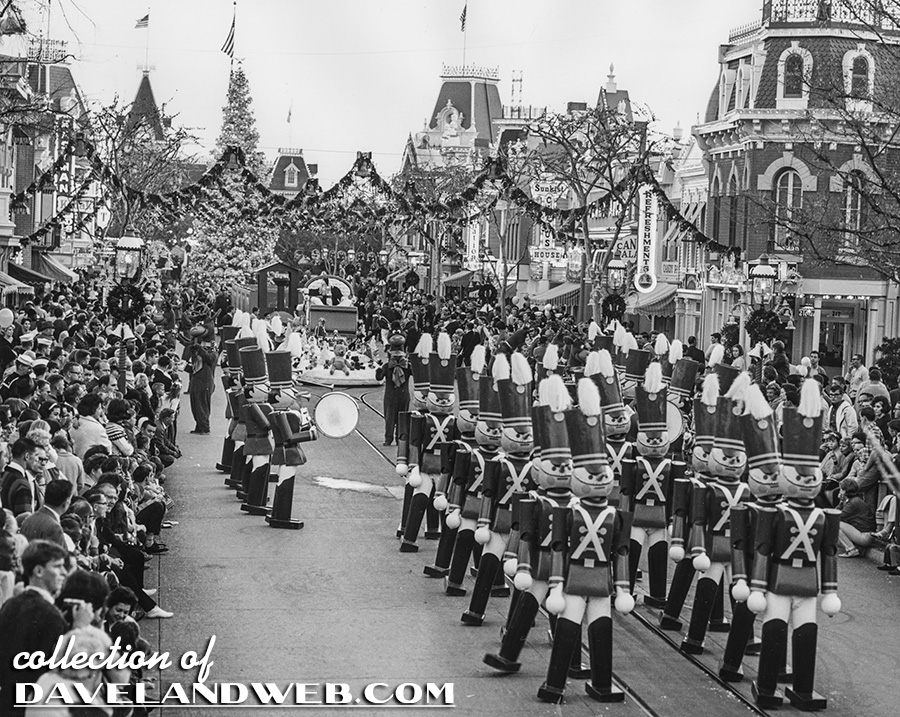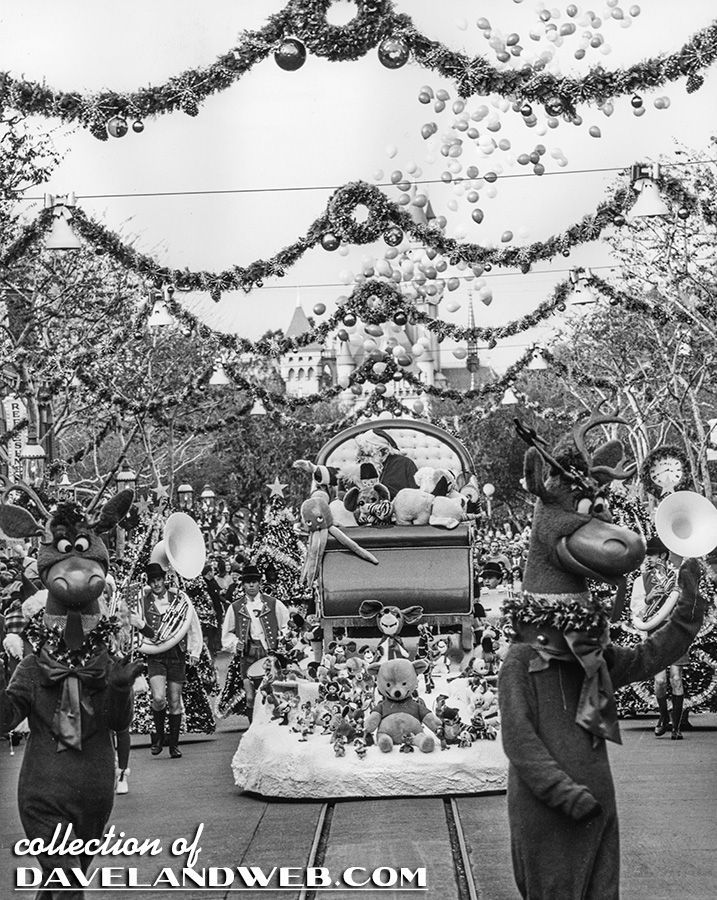 One of my favorite holiday traditions at Disneyland is the Candlelight Processional. Unfortunately, I was not near a computer this year when tickets went on sale, so I missed this year's event. Few holiday programs can get you in the spirit like this one. Here's an image of Cary Grant presiding over the festivities at Disneyland; he was the narrator in 1973 & 1974.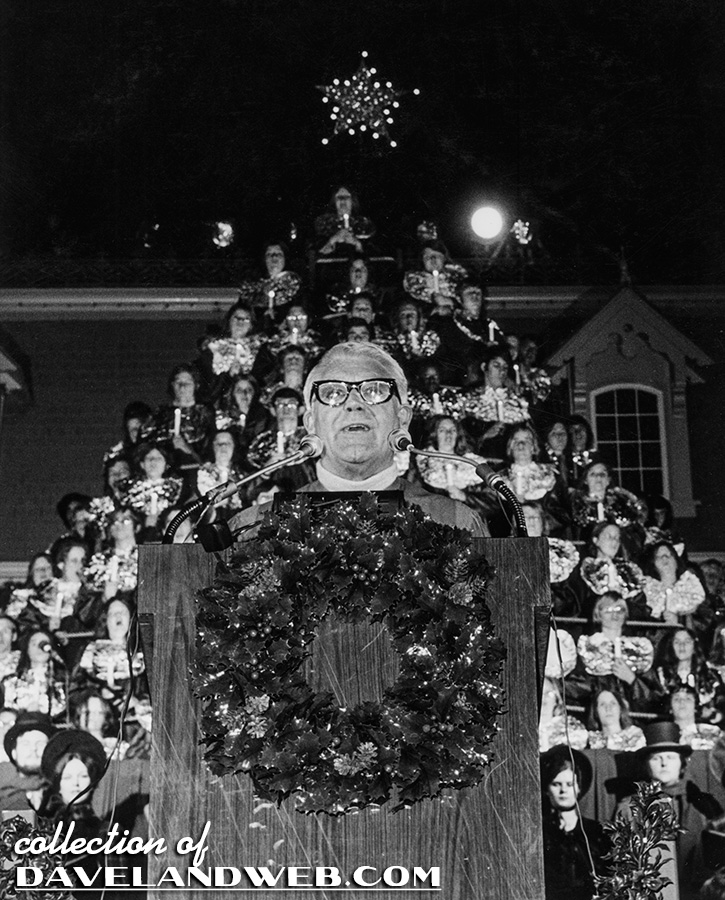 Meanwhile, over in Orlando (gotta' give a little equal time for those Imaginerding fellers!), here are a few images from their 1983 Christmas Parade. Sharp-eyed readers will notice Kevin Kidney's silly reindeer. Apparently they prefer Florida's climate to SoCal's.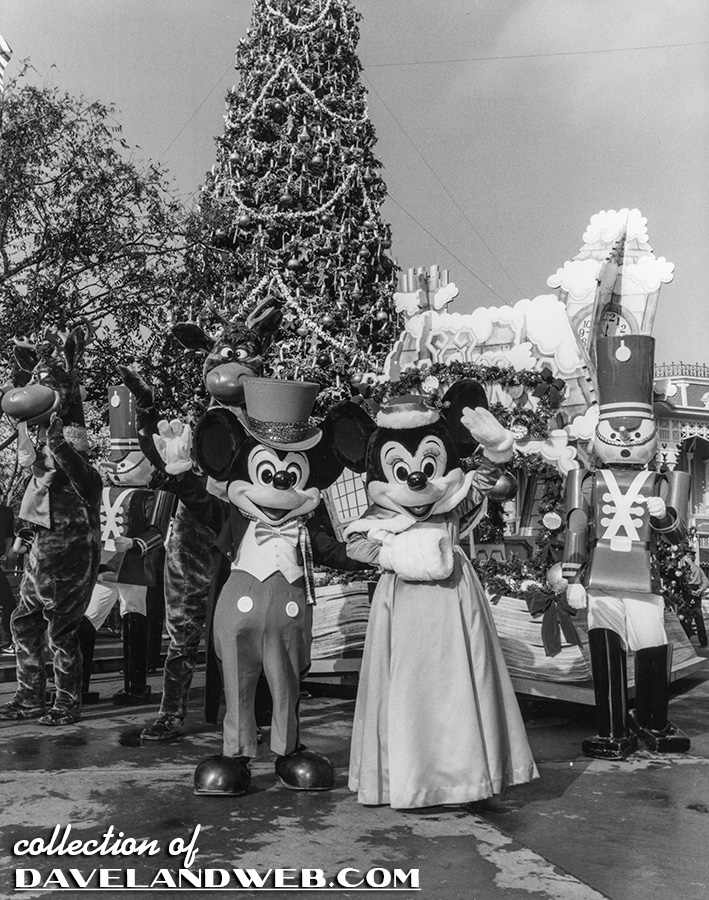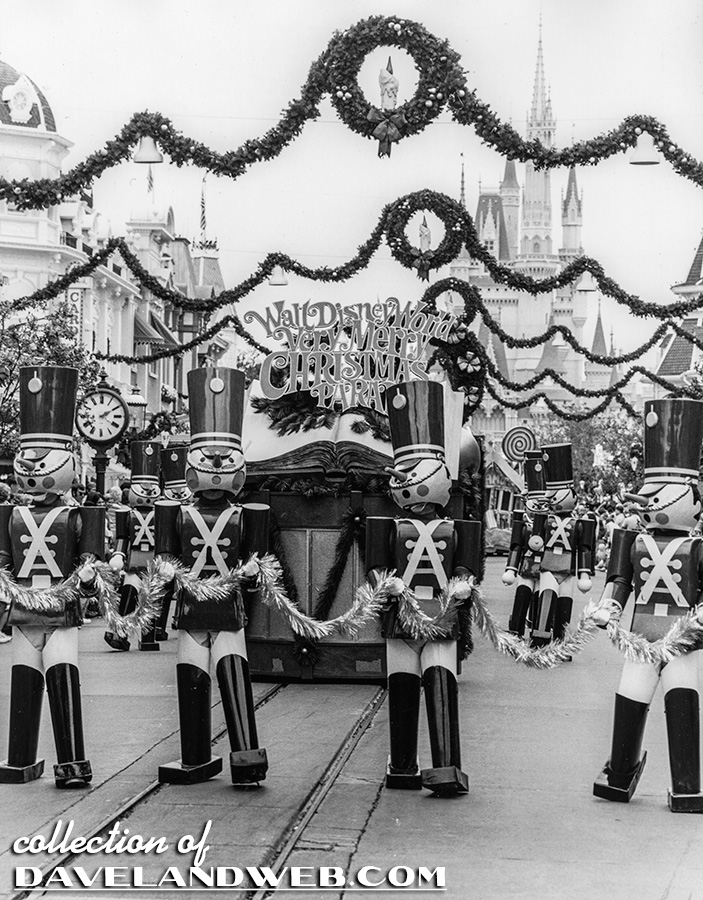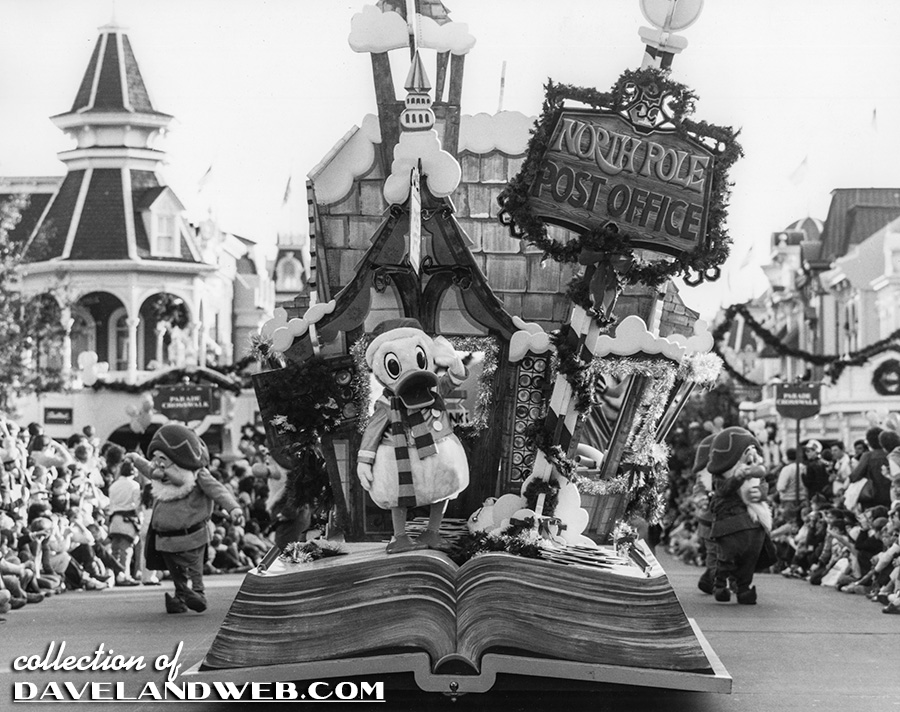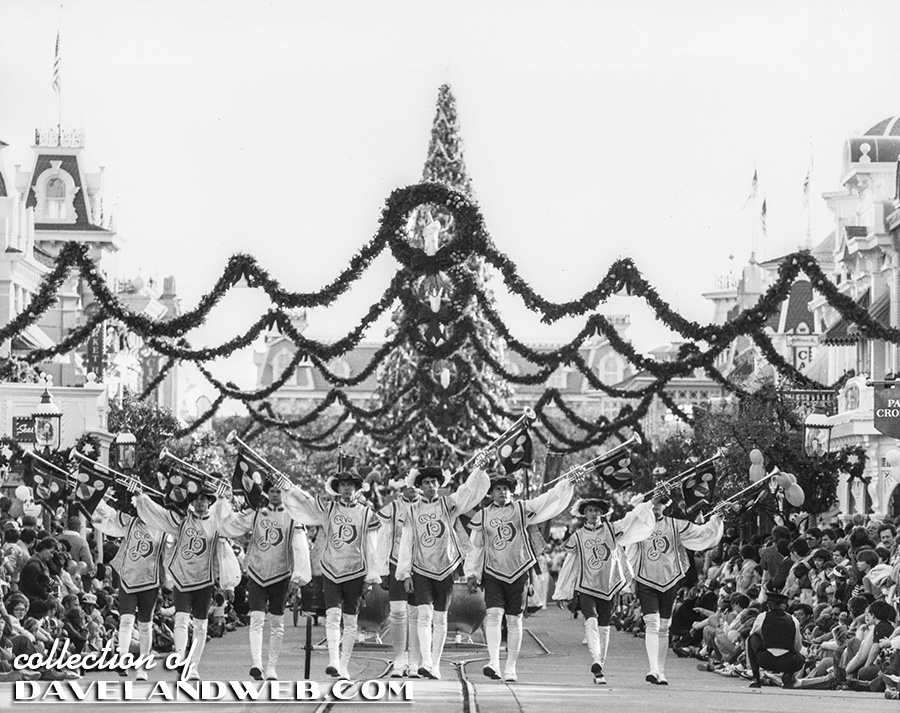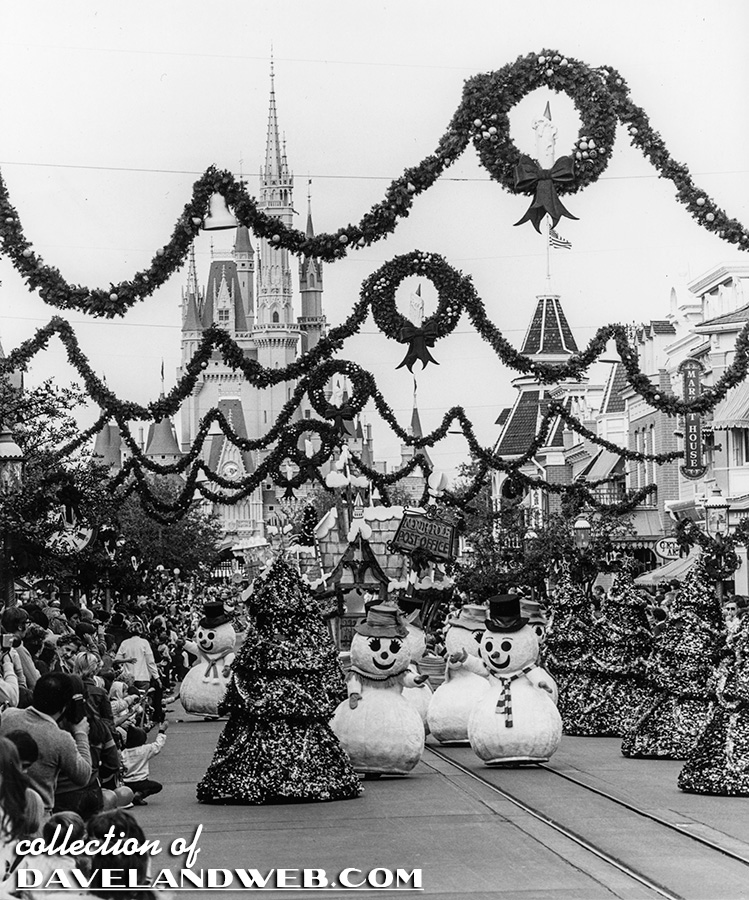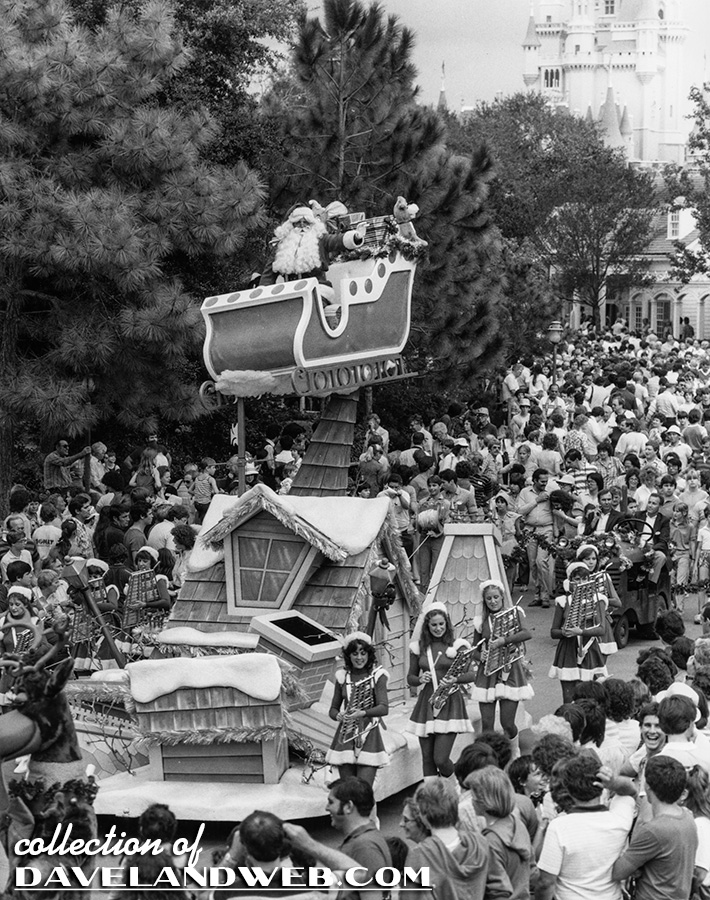 Back to the kitchen! Merry Christmas and Happy Holidays to all! See more vintage & current Disneyland Christmas/Holiday photos at
my regular website
.