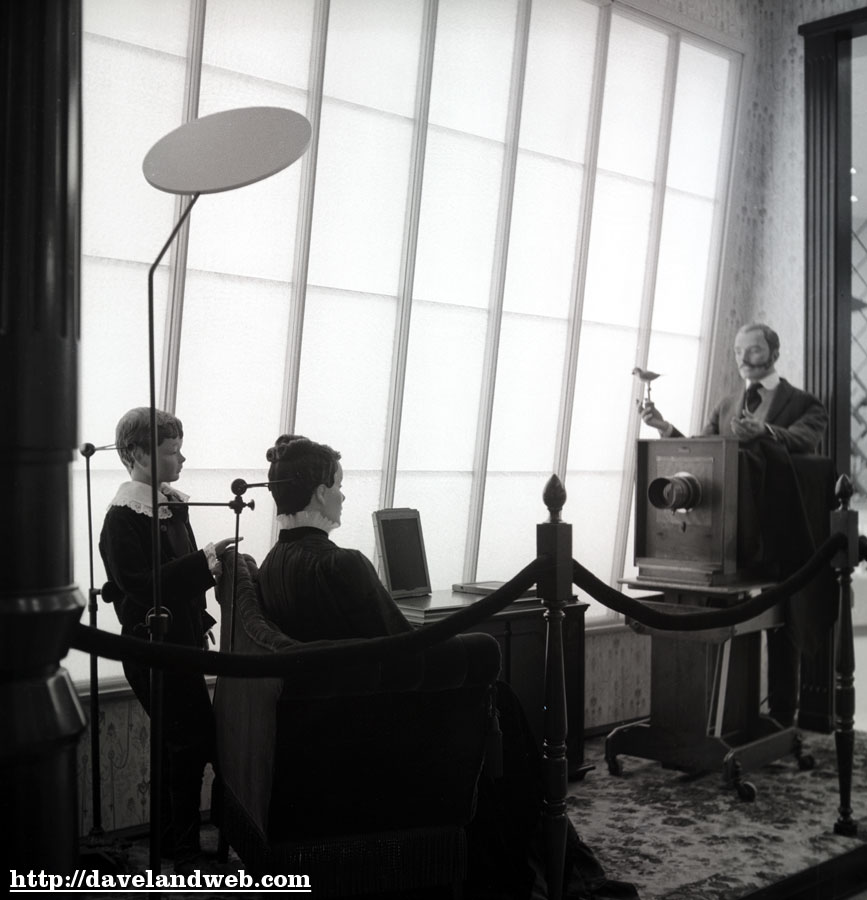 For fans of this series, today is a sad day, as it is the last one in what has probably been my favorite collection of images to date. This first image was taken at the Kodak exhibit on Main Street, on the east side of the street. Before Audio-Animatronics became the thing, Main Street had a number of "dummy" figures, as has been seen in other posts that feature the Wizard of Bras and the Emporium interior. These next two are probably some of my favorite images from this batch; I really love the posed nature of this lady talking on the phone in the Market House. I love even more that these phones are still there. Comparing with a present day shot, it would appear that the exact same phone is still being used for the old fashioned party line.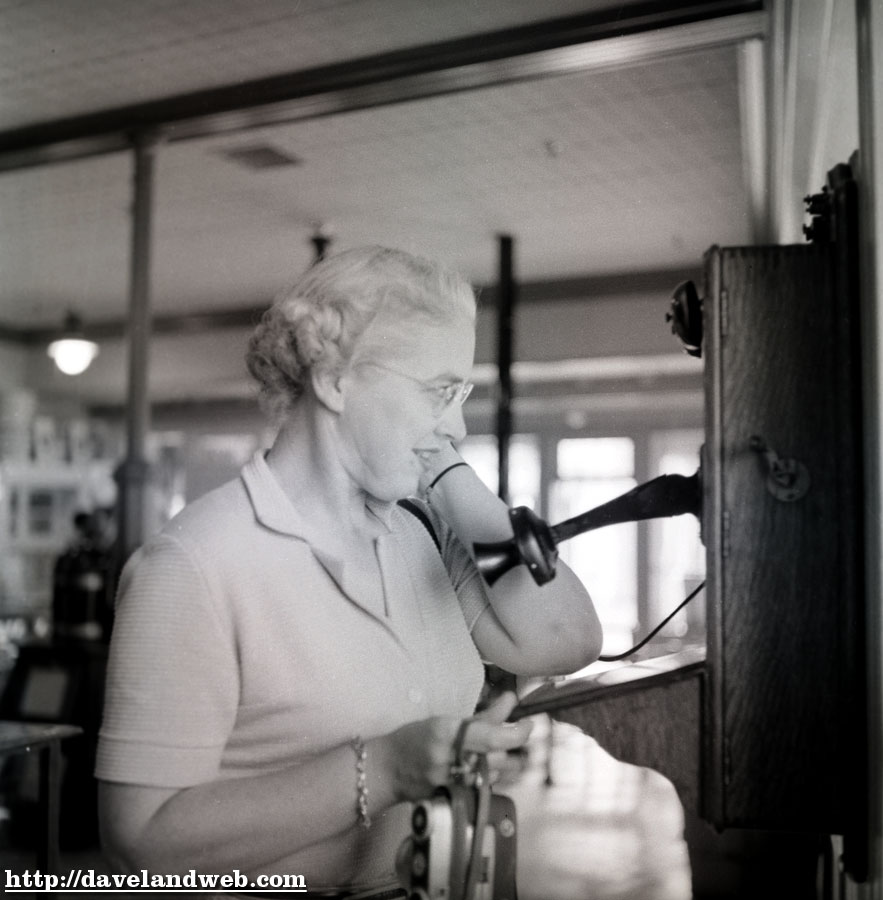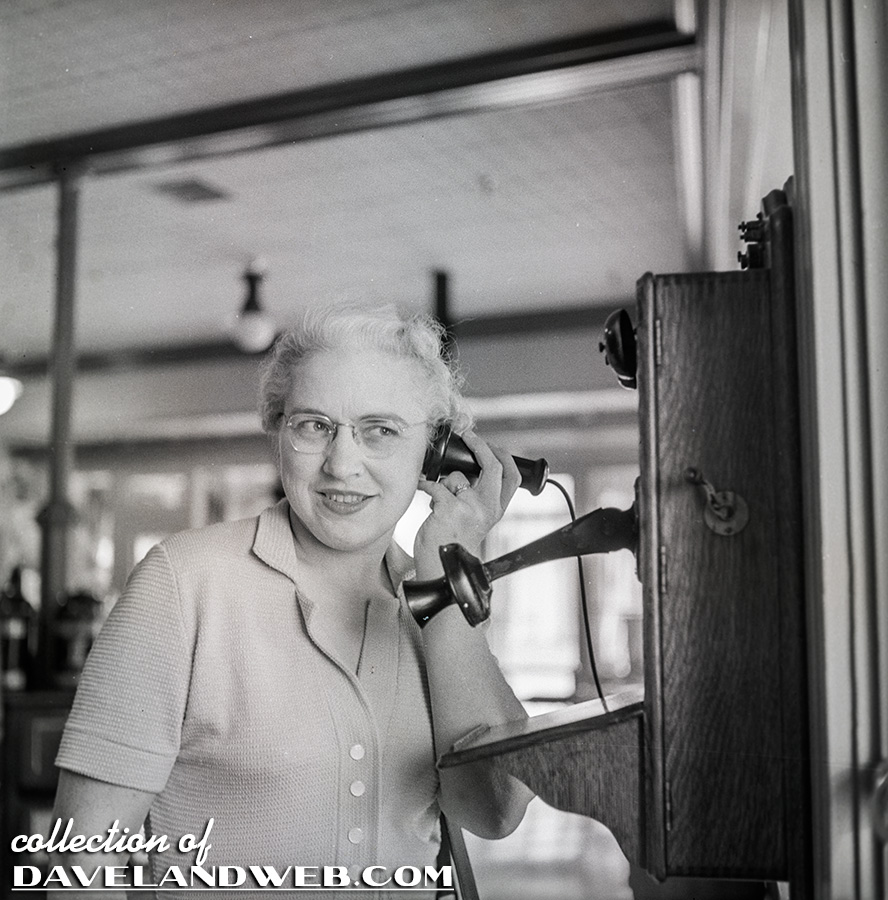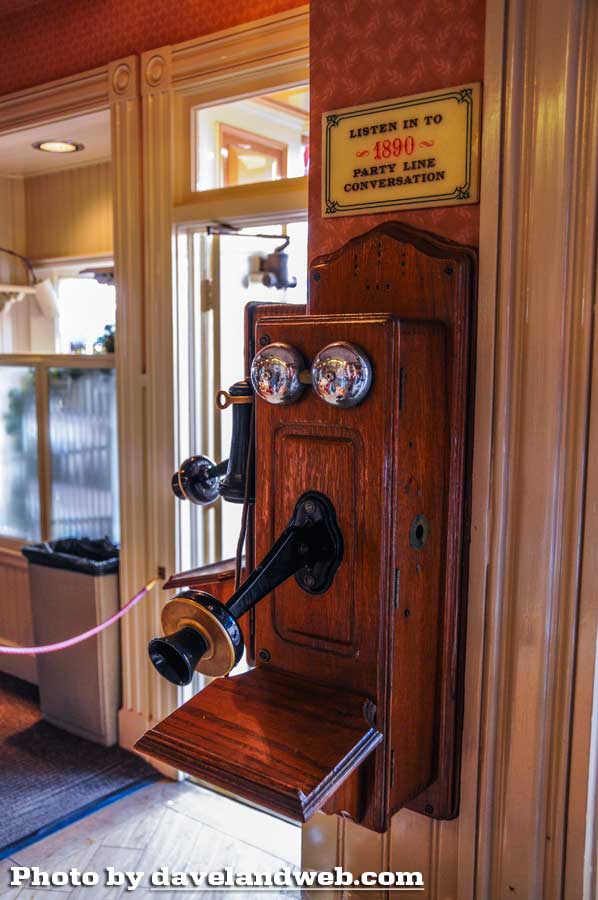 And the very last one for this series features Vesey Walker in Town Square, leading the Disneyland band in a spirited tune. Notice the Disneyland News on the bottom left-hand side of the photo.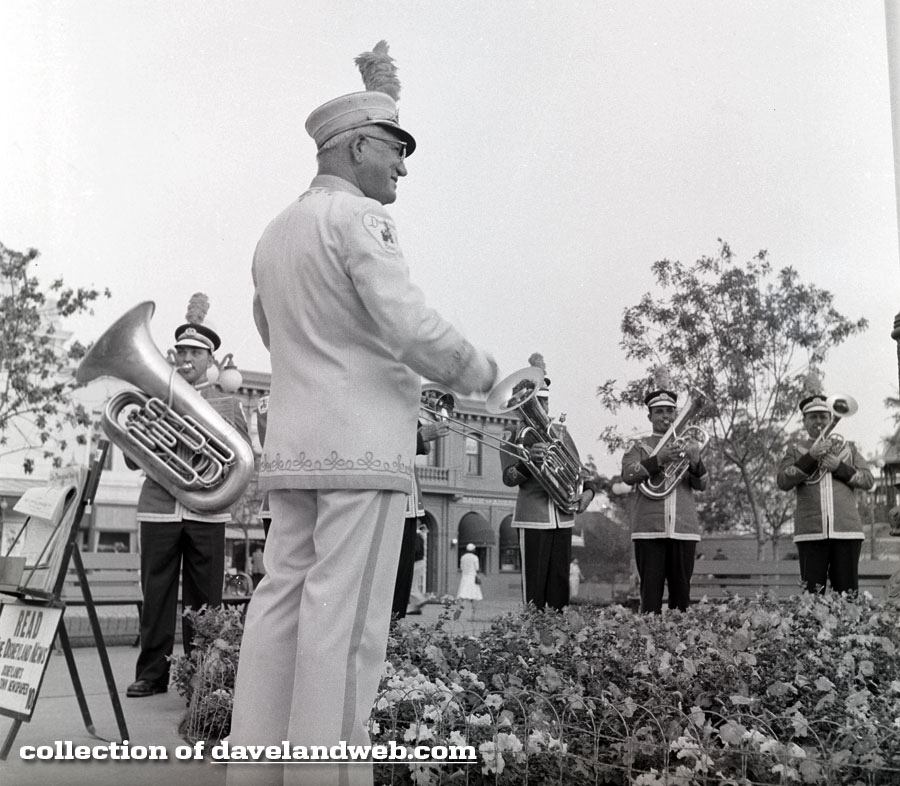 A few more from my Saturday trip to the park, featuring Billy Hill & The Hillbillies at the Golden Horseshoe: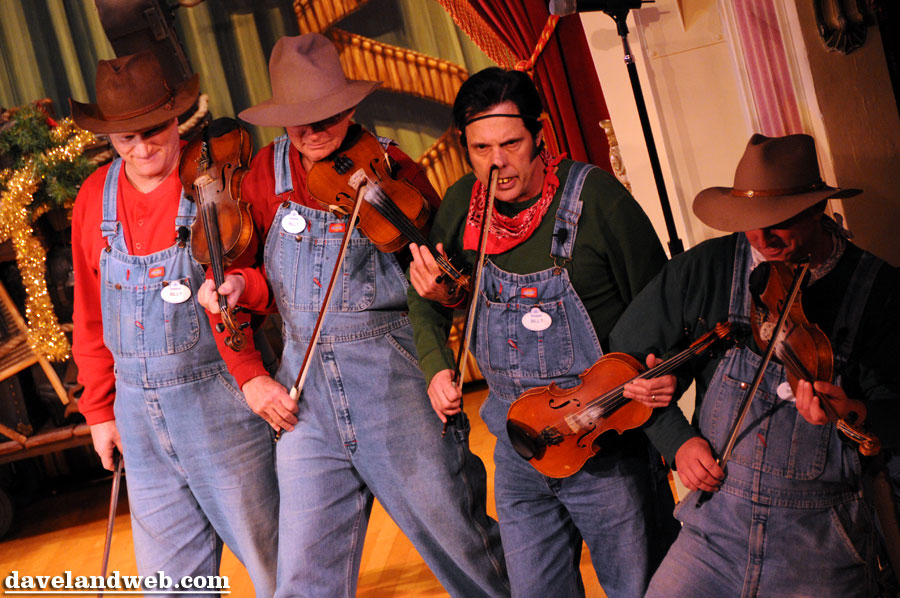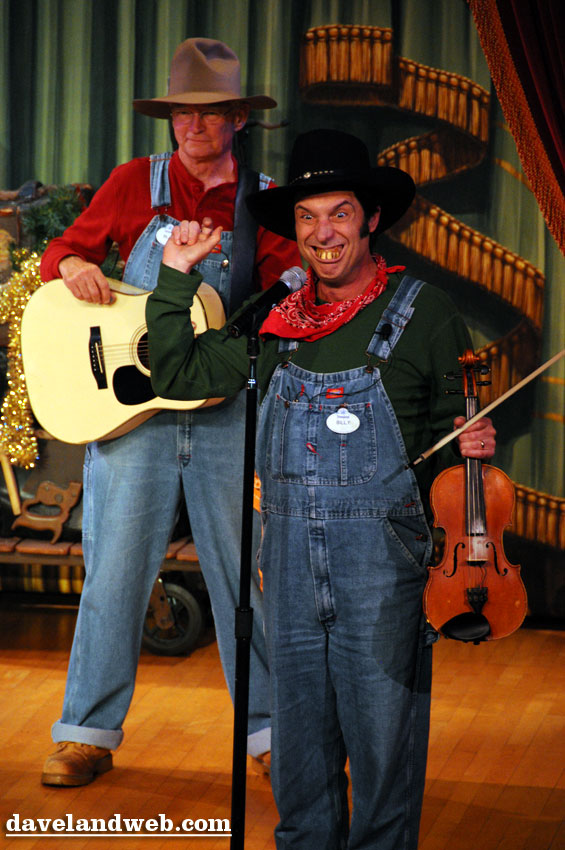 Interesting to see just how little has changed design-wise in over 50 years at the saloon, other than the wallpaper: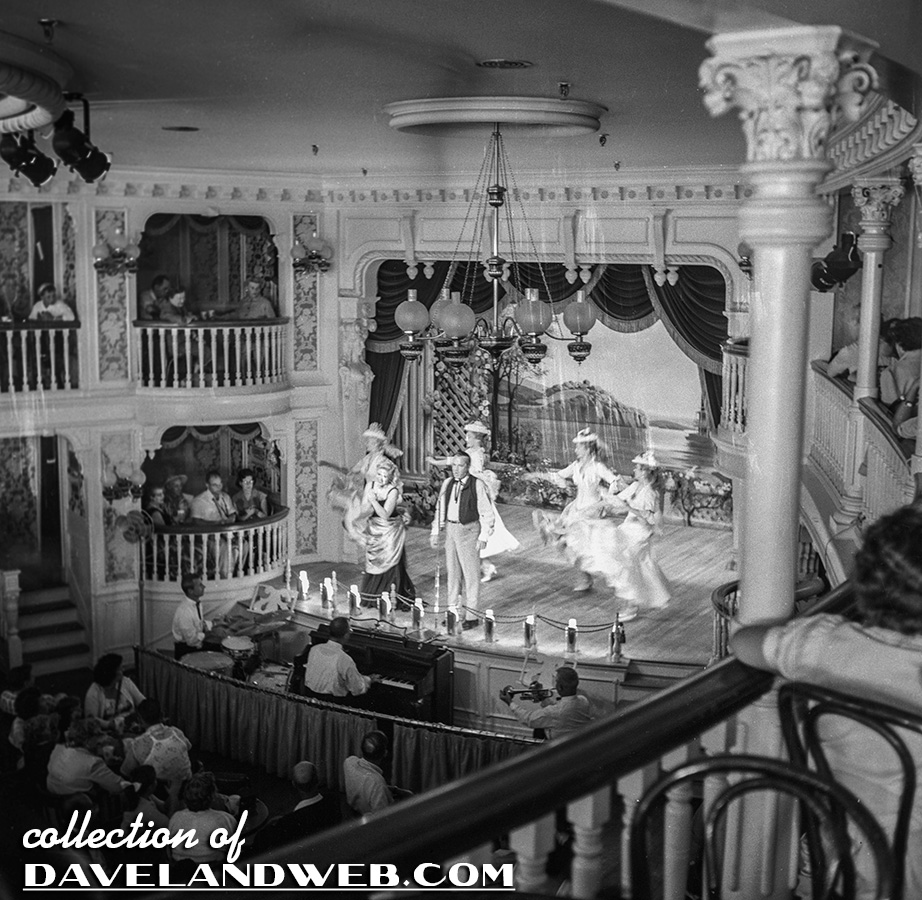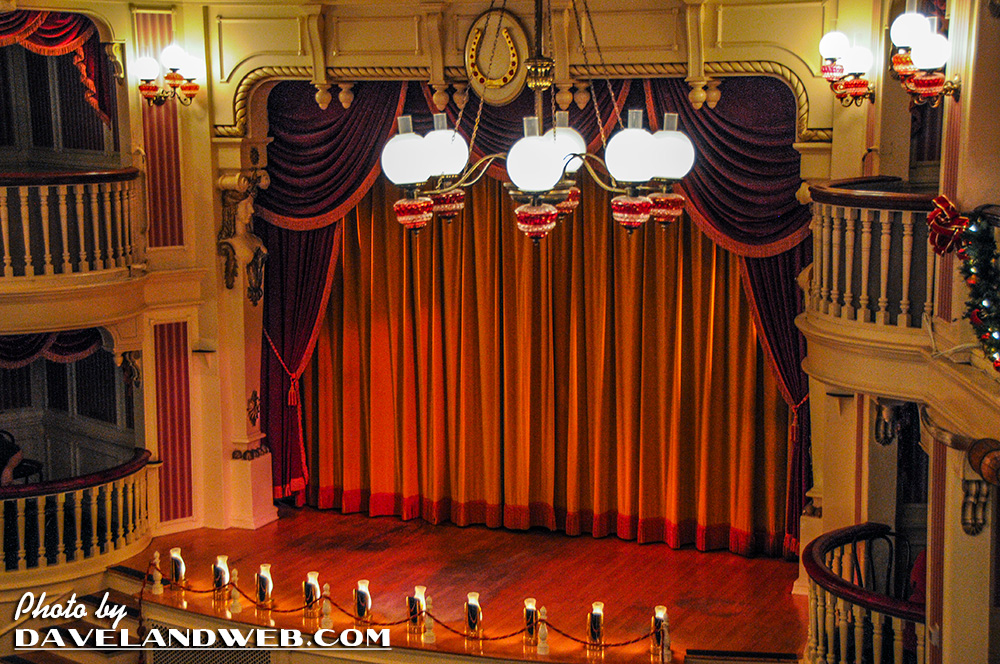 And I'll finish up this post with a few pics of the Columbia and the museum below deck, which is still drawing attention from guests approximately 50 years after its debut.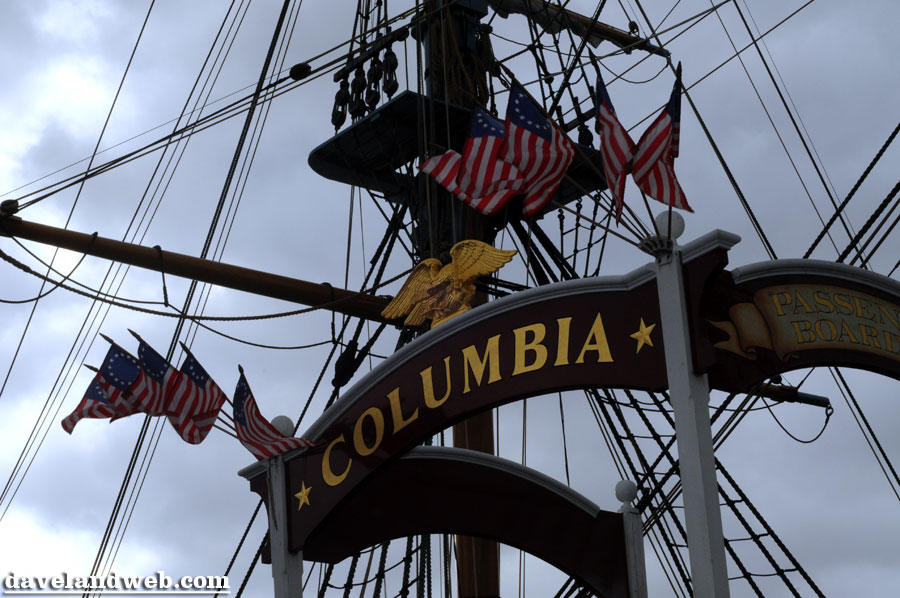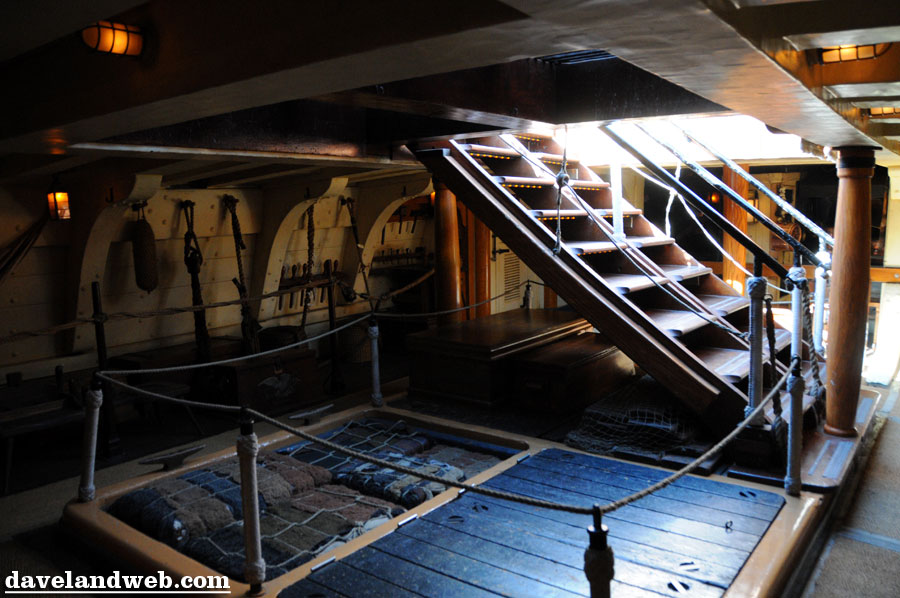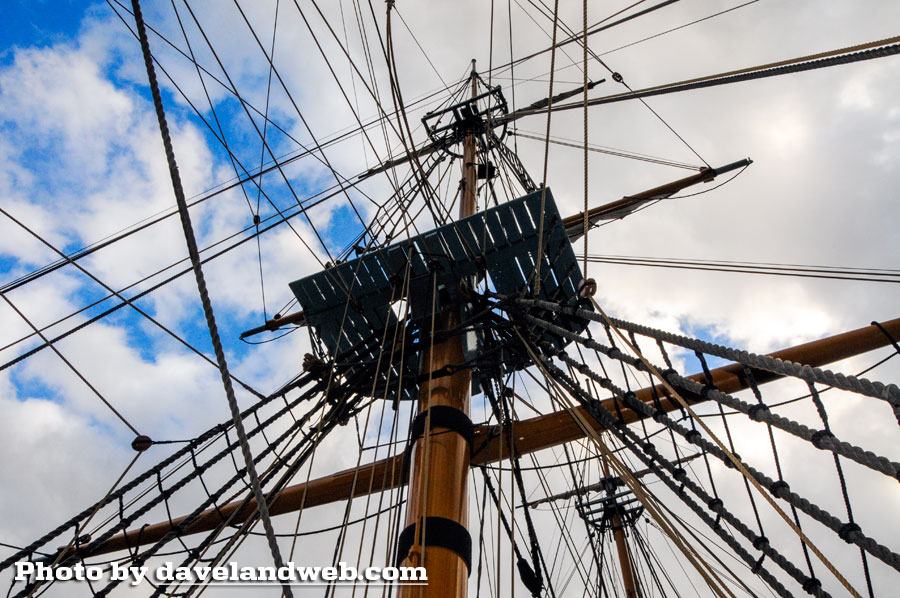 See more vintage & current Disneyland photos at
my regular website
.