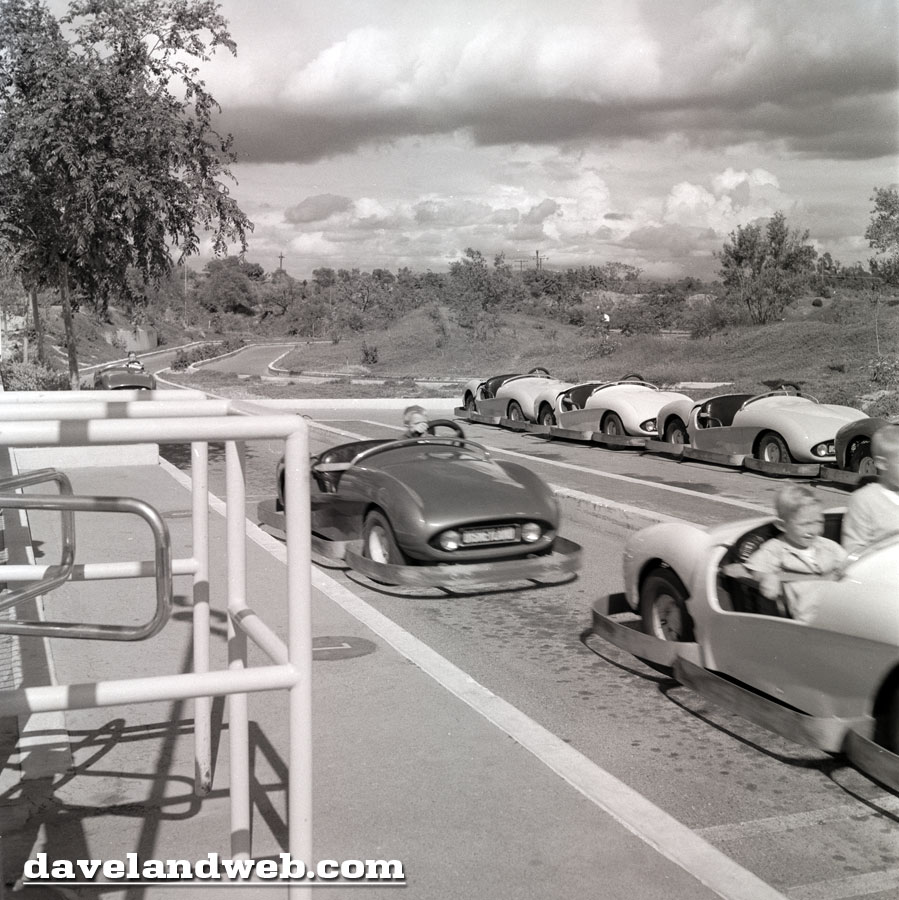 Here at Daveland, today is Autopia day. How'd you like to be a kid driving an Autopia car back in 1957...with no track to guide you! How cool is that?!? Little kids were smarter back then, so no track was needed! I also included a detail shot of the Autopia cars lined up waiting to be put to use and the lone cast member out on the track doing whatever he's doing.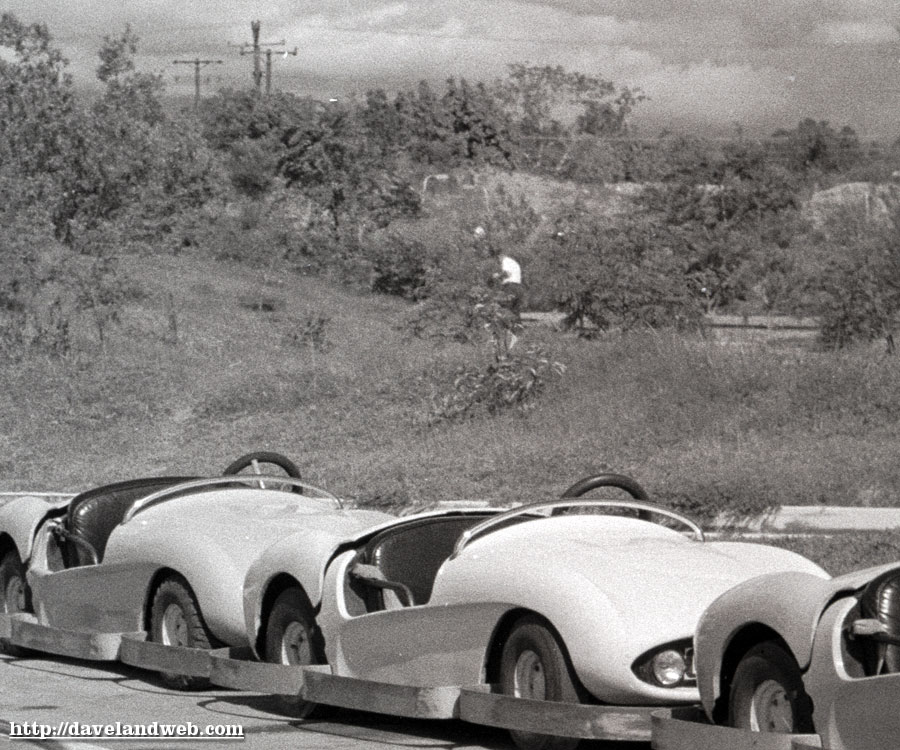 Back over in Fantasyland, the really little tots could enjoy the Midget Autopia! Not only were little tots smarter back then, they were also politically incorrect. In the background we can see Casey Junior chugging through Storybook Land.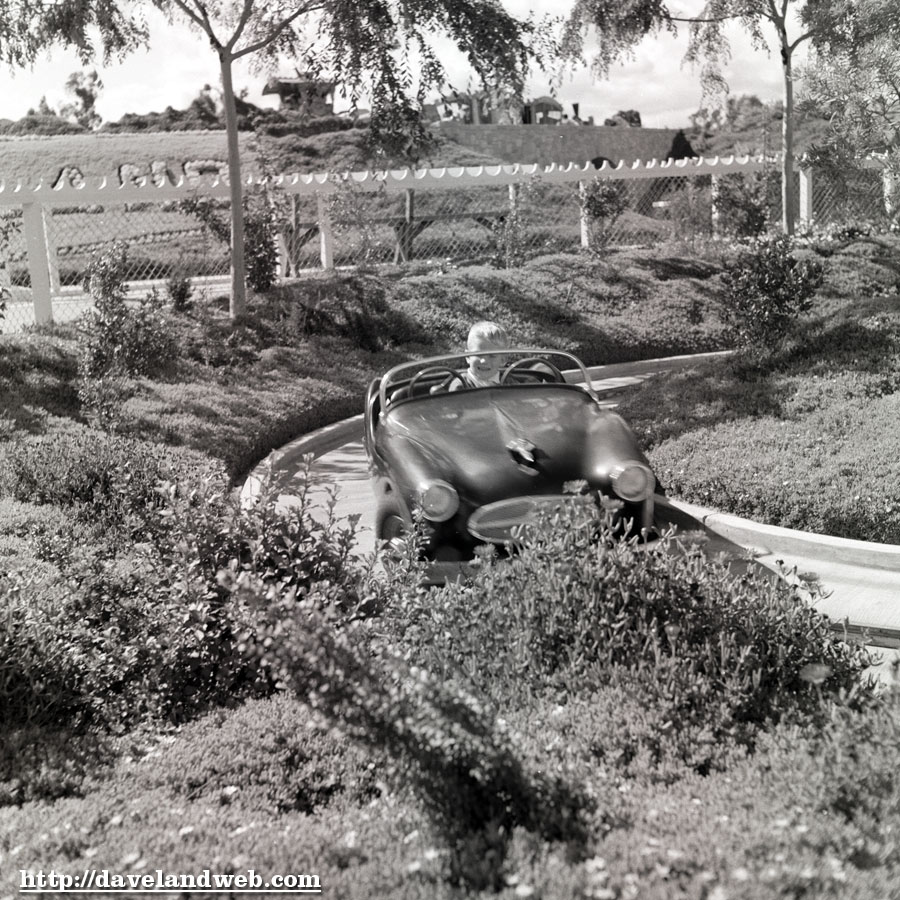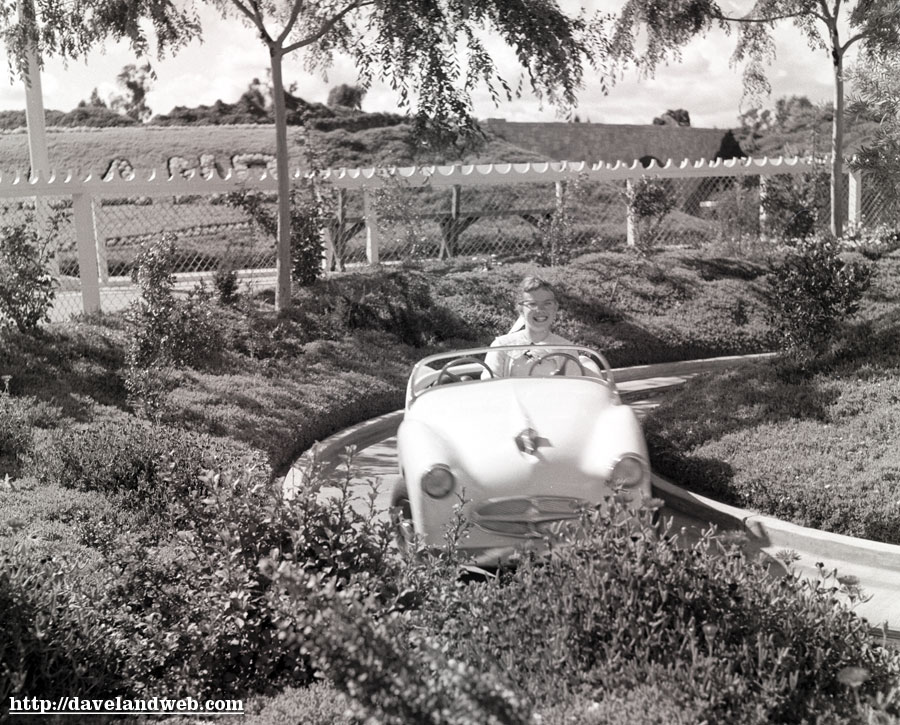 See more vintage & current Autopia photos at
my regular website
.