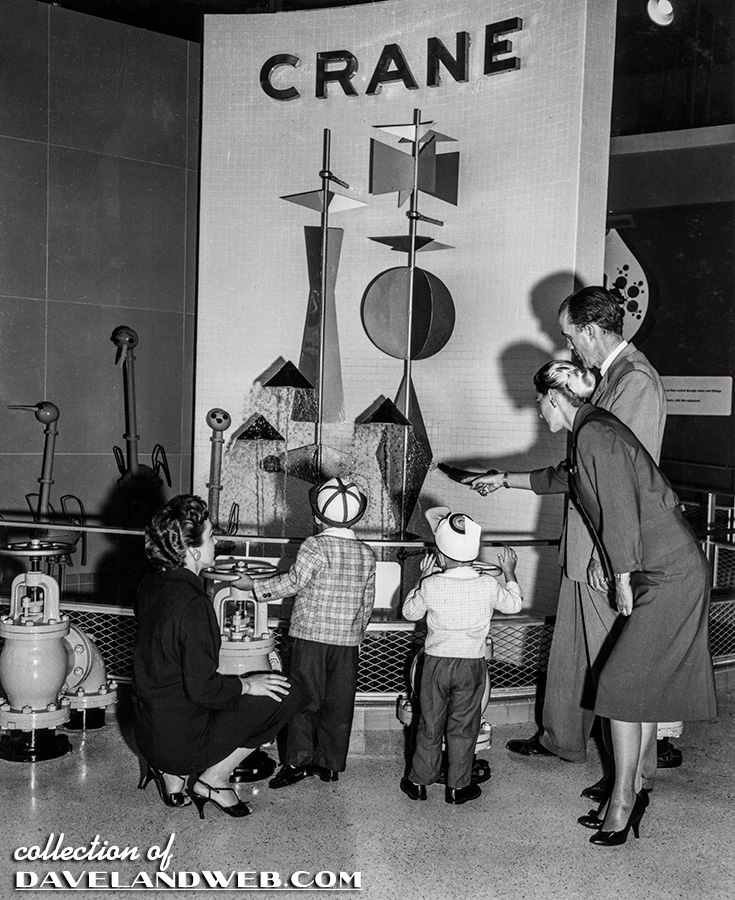 It's a day of being stingy, as I present only 1 new image to represent the Crane Plumbing Bathroom of Tomorrow, which opened on April 5, 1956 and was also called Fun With Water. It featured a display of citrus yellow "Criterion" fixtures, designed by Henry Dreyfuss. The last part of this exhibit was called "Industrial Flow Control," which was a display of "Valves in Industry," where guests could use the valves to control the flow of water in a colorful display of transparent "pipes."
This previously posted image of the Spaceman shows the entrance to this "attraction." The Crane Bathroom of Tomorrow became part of the past when it closed on August 31, 1965.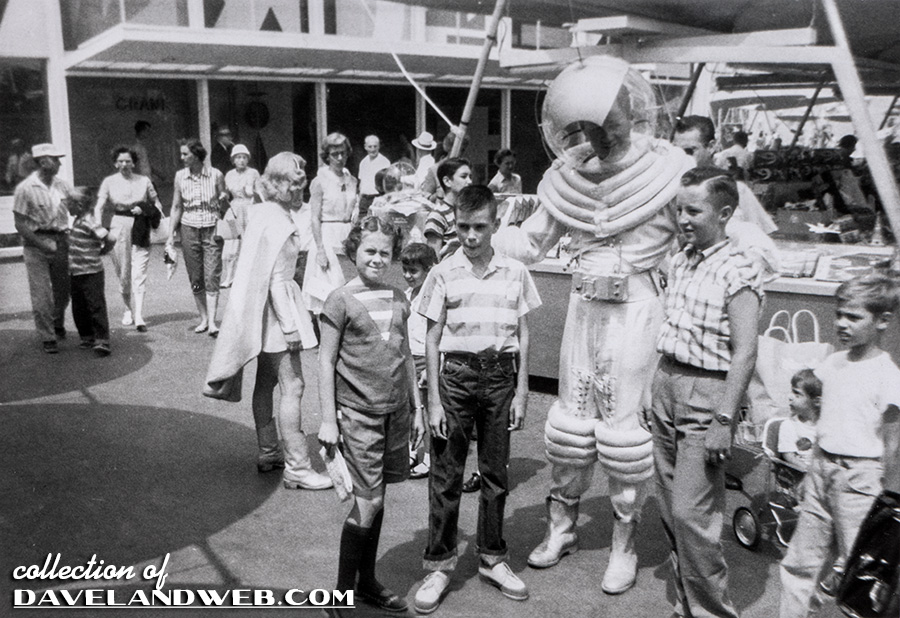 See more vintage and contemporary Disneyland Tomorrowland photos at
my main website
.