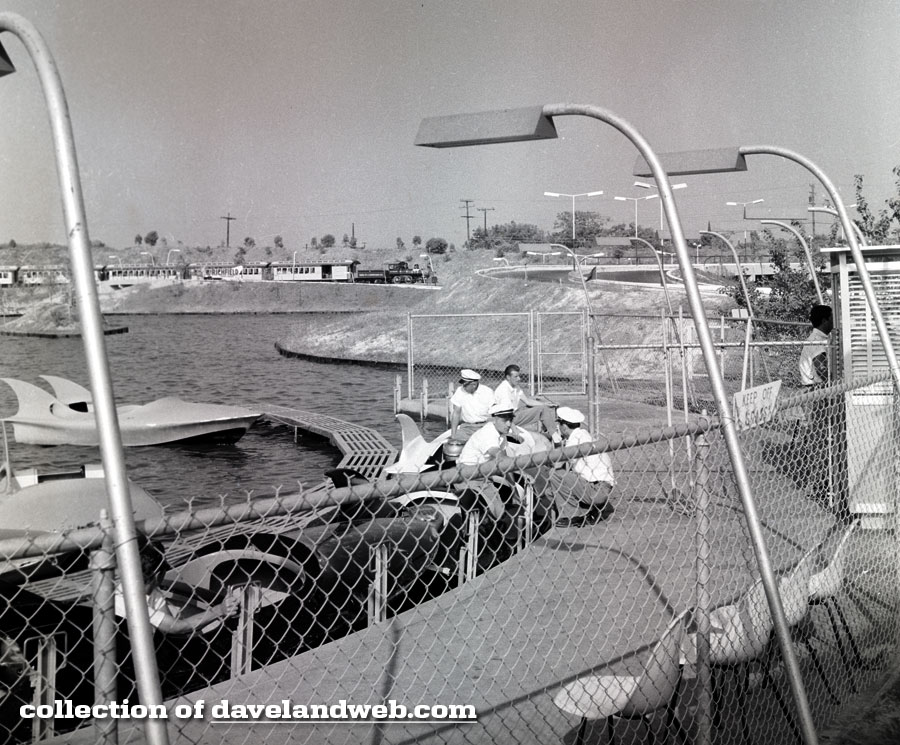 Our 1955 B&W Tour Today begins with the short-lived Phantom Motor Boats. Looking like something out of Gotham City, this problematic attraction was shortlived. The E.P. Ripley & RETLAW 1 can be seen chuggling along in the background. Shot #2 shows the Rocket to the Moon TWA Moonliner in the background, and a lovely "waste" can in the foreground. One can see that Tomorrowland suffered the most when it came to last minute-haste.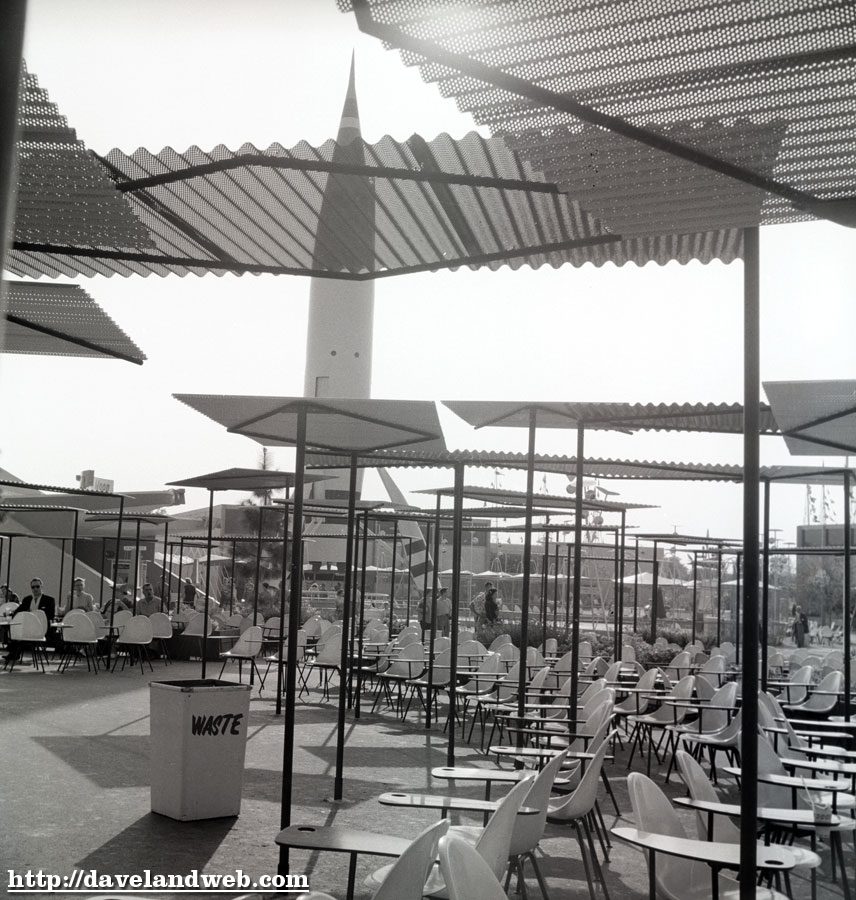 These two are trying to figure out this hunk of junk sitting outside the Rocket to the Moon attraction; maybe a detail shot can help!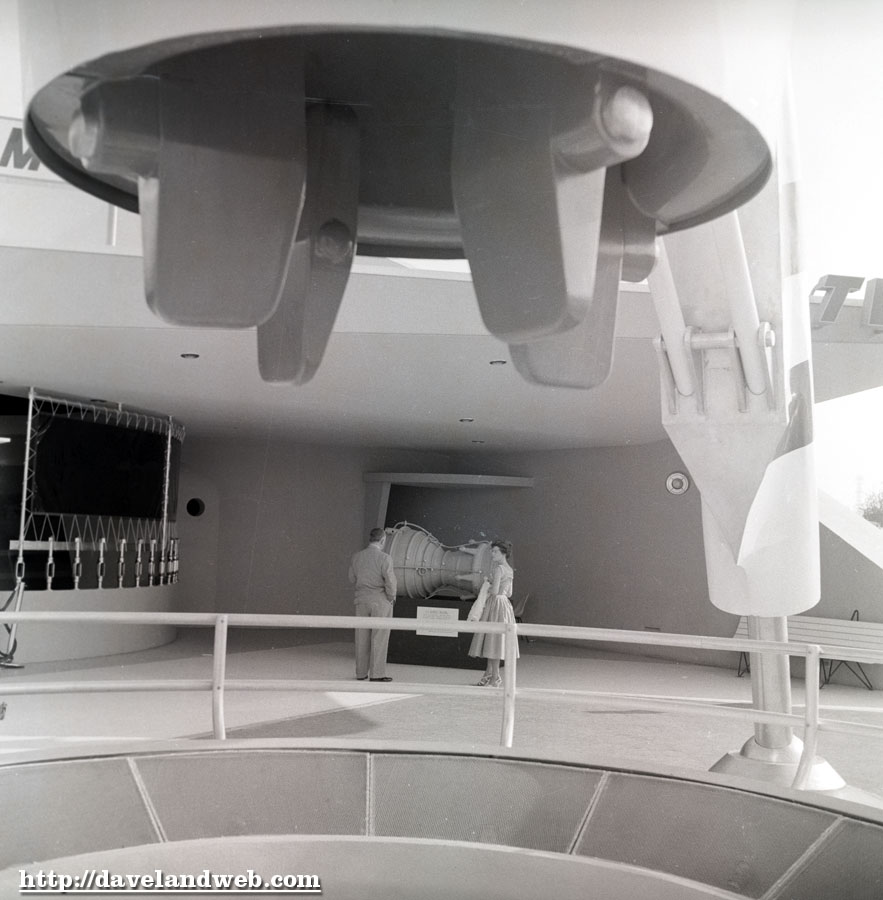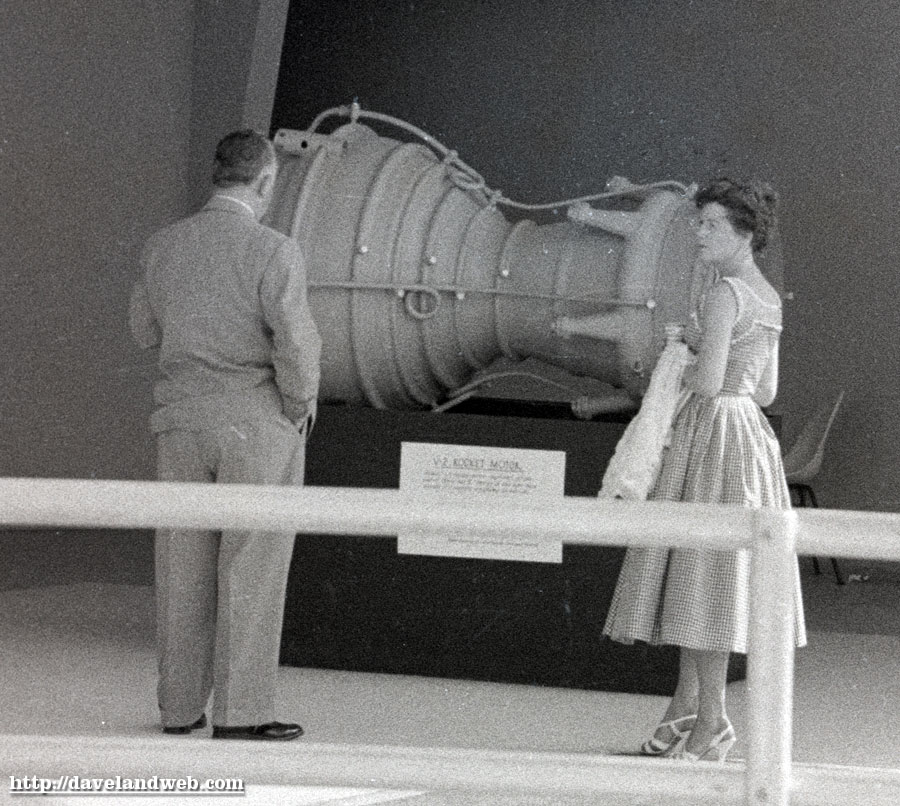 Of course! It's a V-2 Rocket Motor. I knew it all the time. That poor lady is barely masking her excitement while that clueless oaf of a husband of hers stares at it intently. See more vintage & current Tomorrowland photos at
my regular website
.