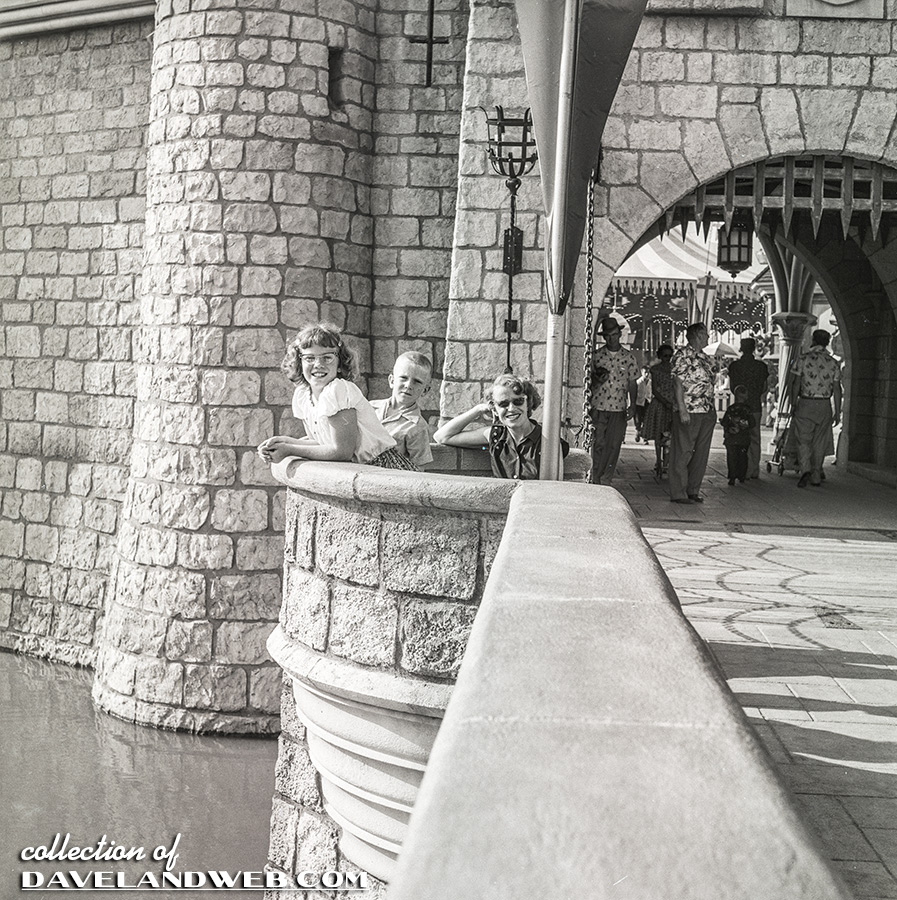 Unable to leave the land of black and white, I present to you another series of images devoid of color; this time, they are from June 1957. The first shot shows the family hanging out at Sleeping Beauty Castle, probably checking out the swans below. Shot #2 is the backside of the castle, with an unidentified princess waving to her subjects below. Other than the guy taking the photo, nobody seems to notice this poor lass. Anyone know who she is or supposed to be?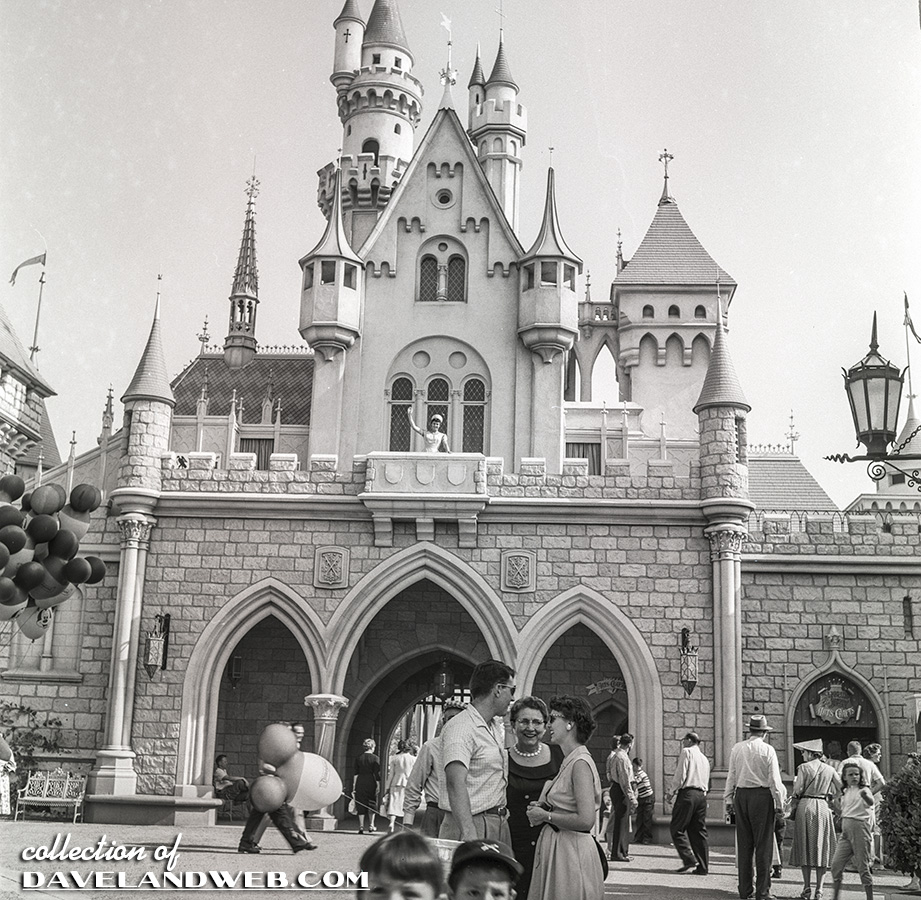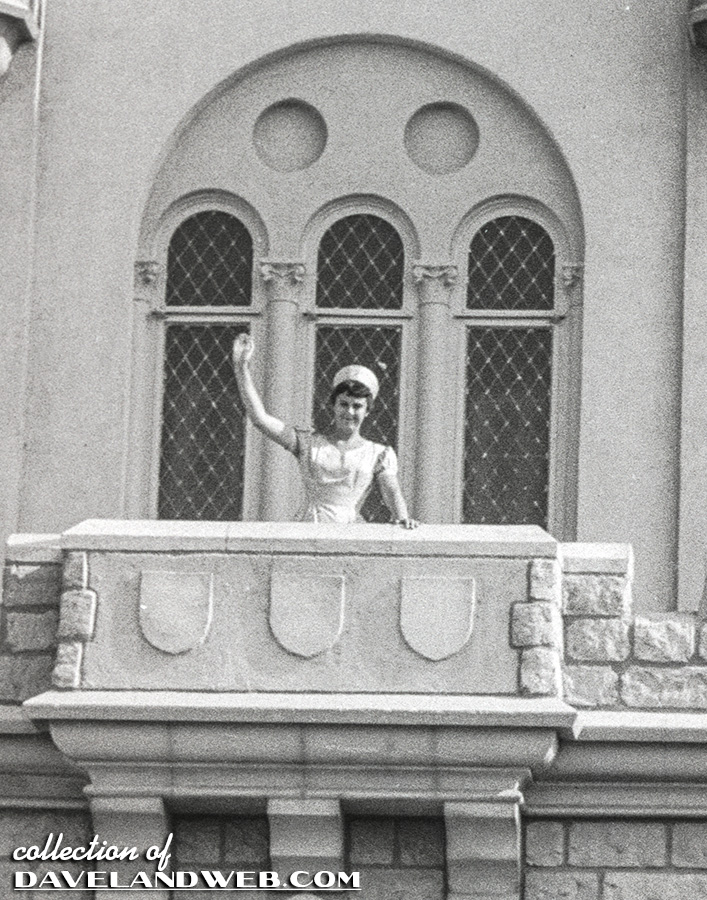 And the back of the castle as it looks today: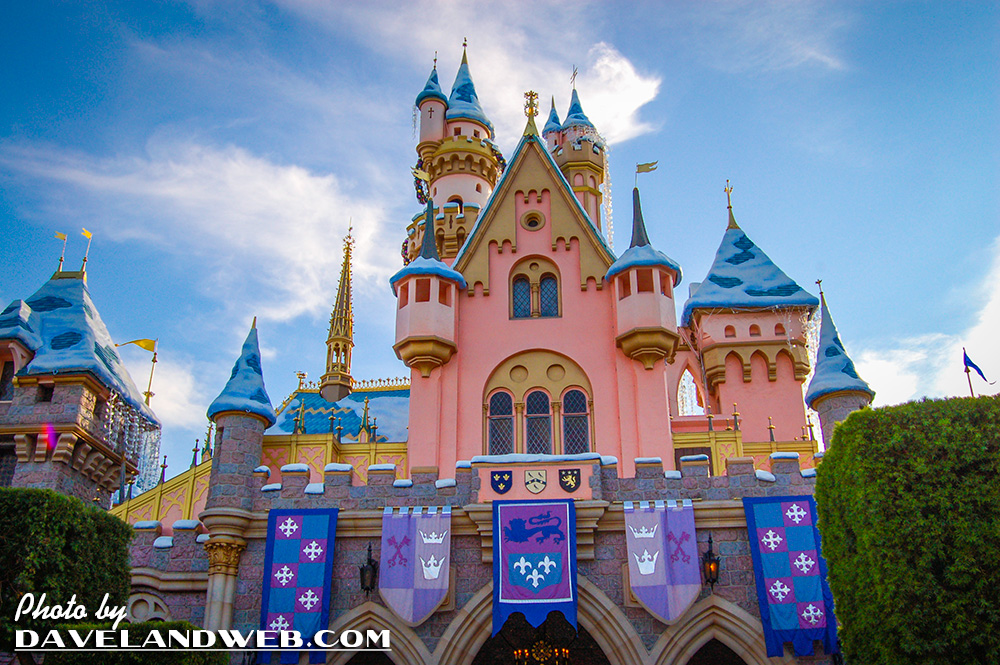 See more vintage & current Sleeping Beauty Castle photos at
my regular website
.