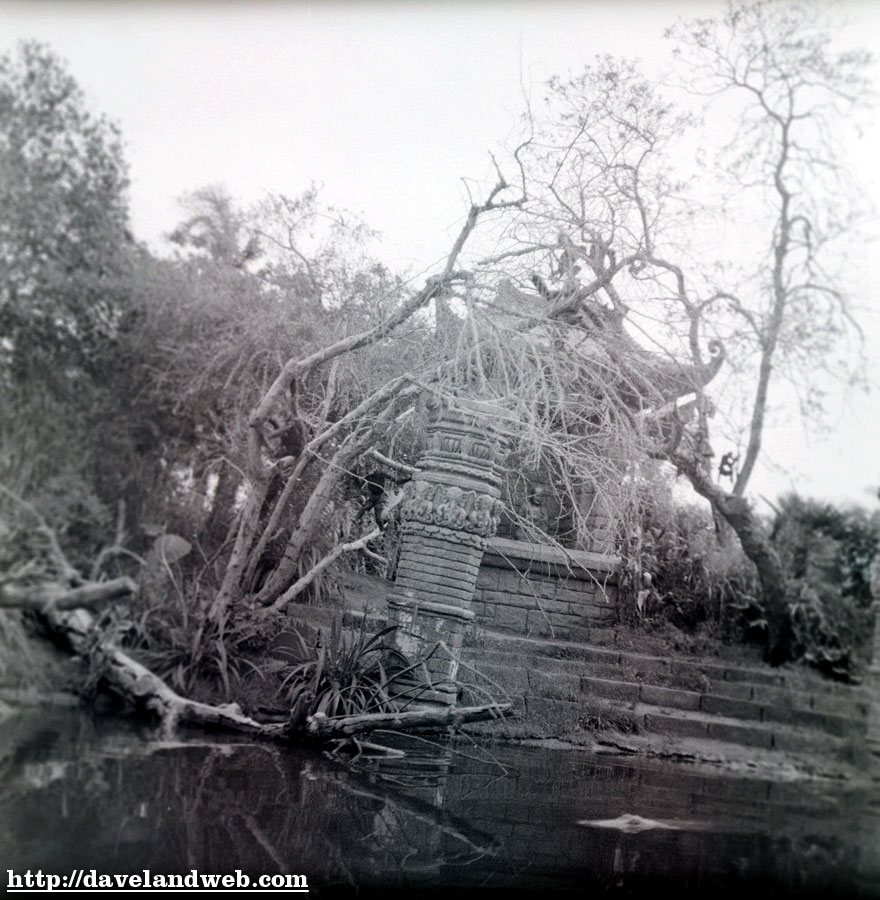 For followers of my Jungle Cruise blog, these first three images will be old hat by now! Still, they are the next ones up in this beautiful batch of crisp and clear (most at least!) images from 1955. The Ancient Shrine looks extra creepy in this shot; you'd hardly guessed that the landscaping had only been growing for a few months at this point. Even in 1955, as this second image will attest, photographers were lured by the siren song of the hippo.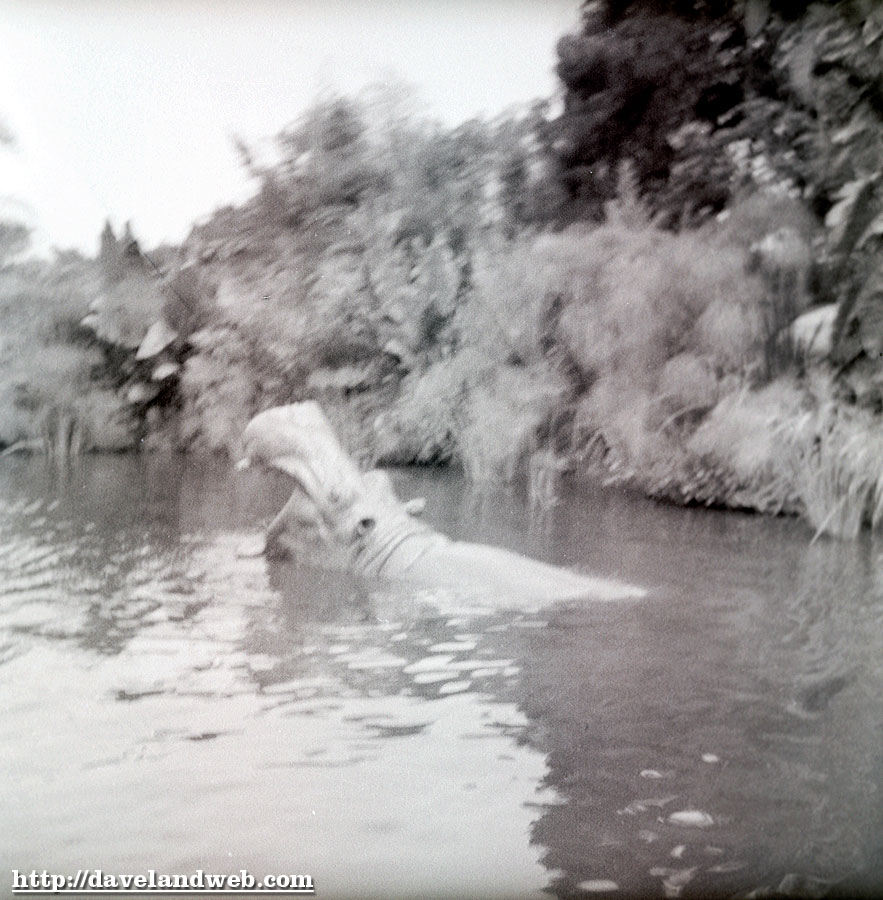 The backside of water was a crowd pleaser in the early days, too.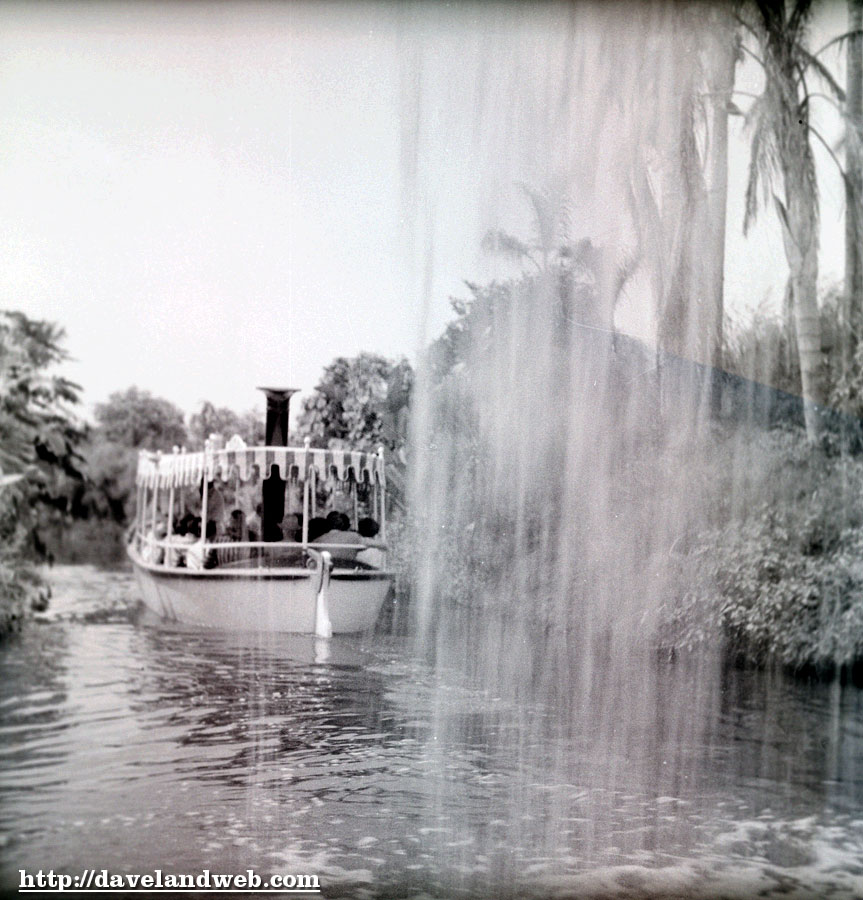 The rough-hewn timbers of the Frontierland fence sure add some atmosphere in this somewhat barren shot of the Mark Twain.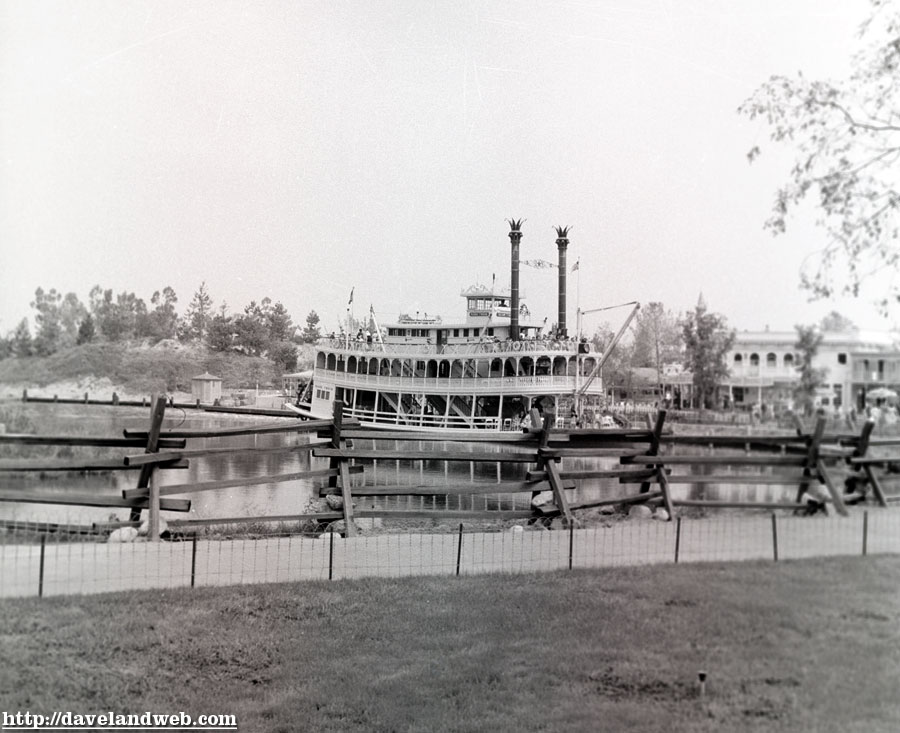 A nice closeup of the Twain: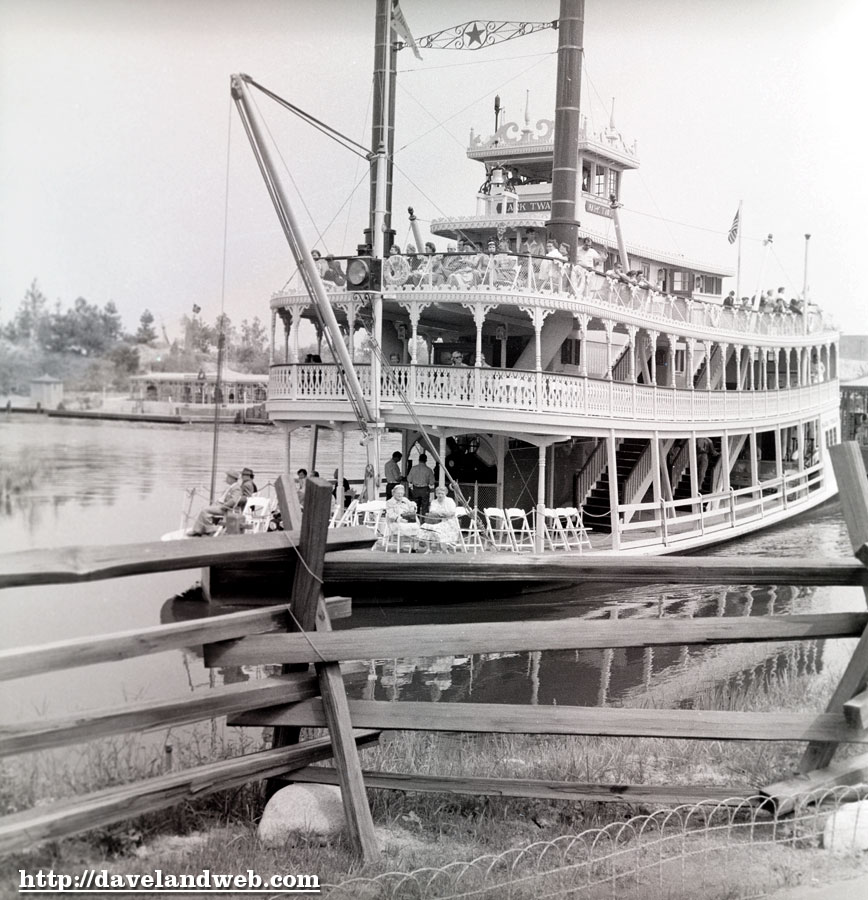 A little further down the way, we find ourselves at the Frontierland Depot, with what I believe is the backside of the Chicken Plantation Restaurant...or possibly Aunt Jemima's. However, I am sticking to the Chicken Plantation unless proven otherwise!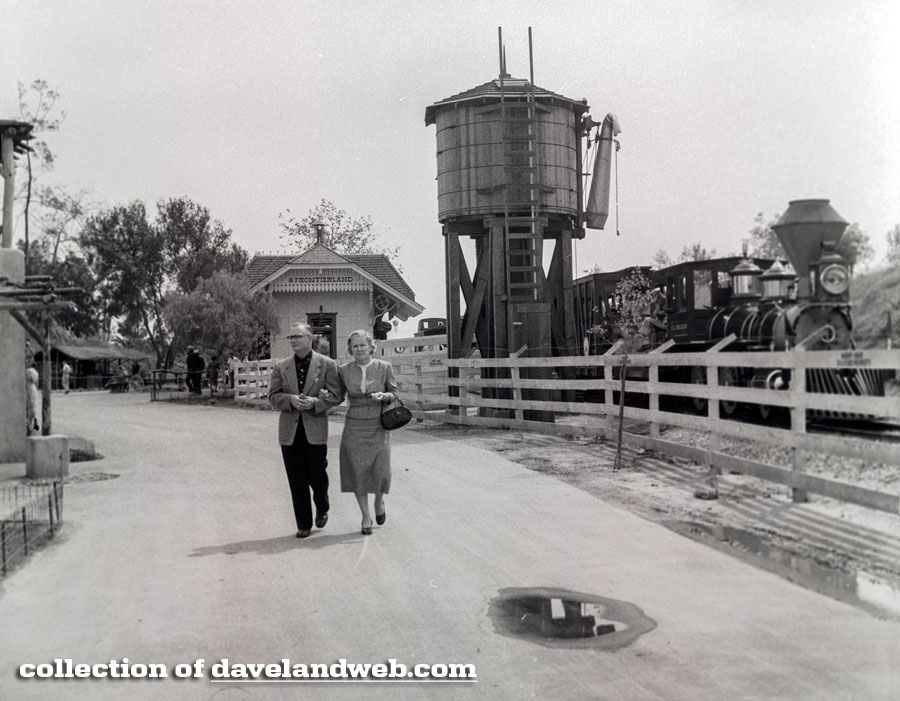 Taking a little rest on the C.K. Holliday: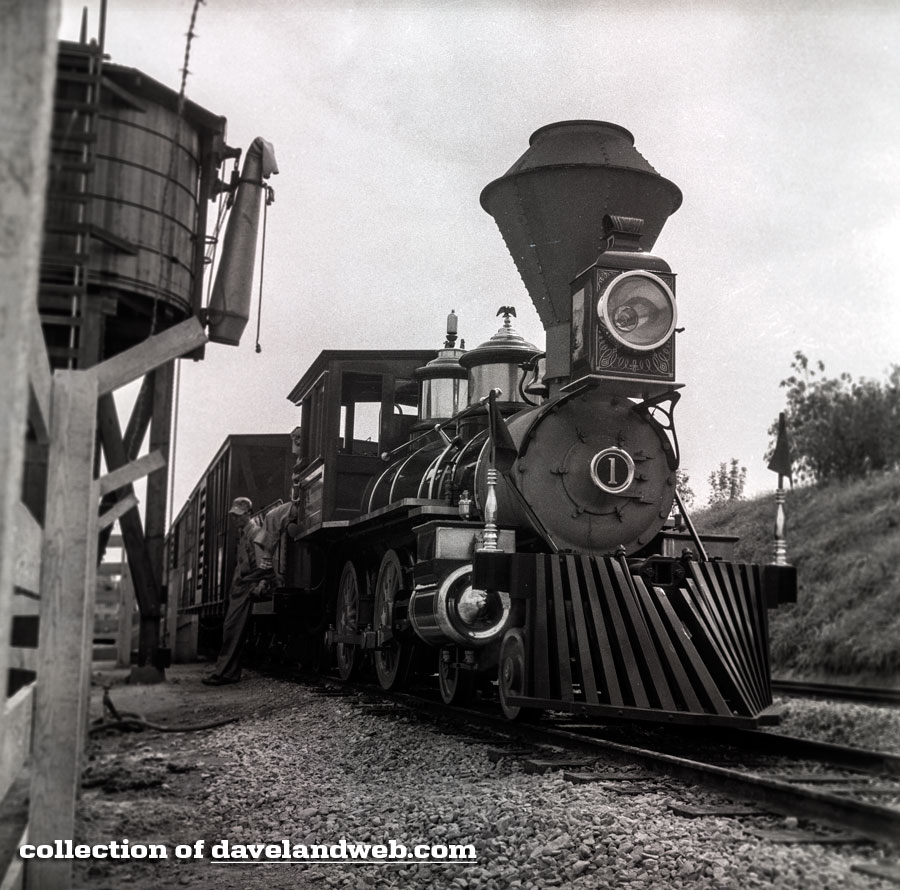 See more vintage & current Frontierland photos at
my regular website
.