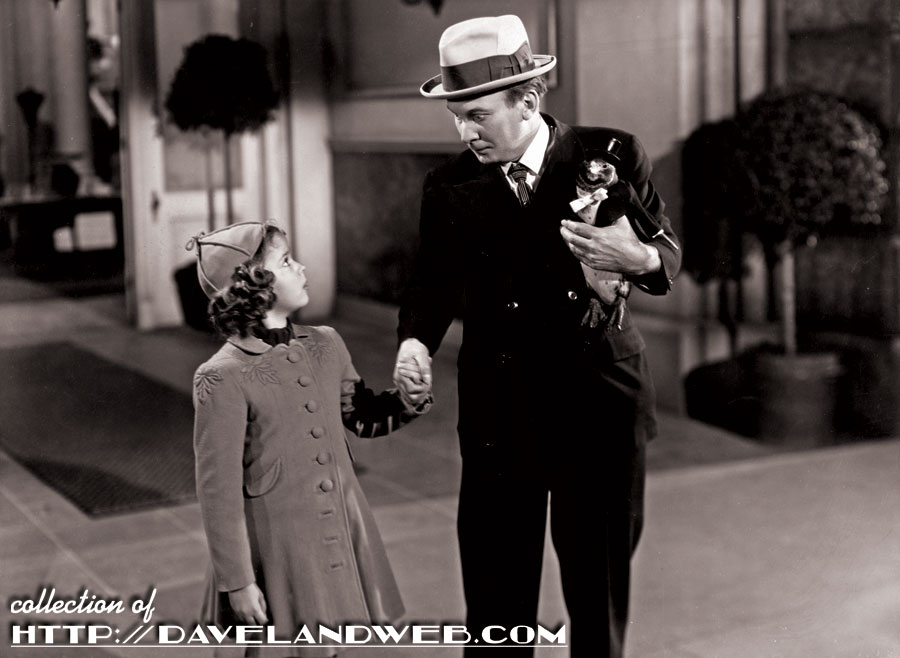 In 1938's "Little Miss Broadway," Betsy (Shirley Temple) has to escape the orphanage to help rescue her adopted family and friends from a courtroom battle brought on by their snobby landlord (expertly played by Edna May Oliver). When Betsy arrives at her father's hotel, she runs into Ole (El Brendel) and his penguin, who rush Betsy to the courtroom just in the nick of time. This cute little penguin was a scene-stealer in his miniature tux and top hat. Below is a shot of him "reading" the comics with Ole.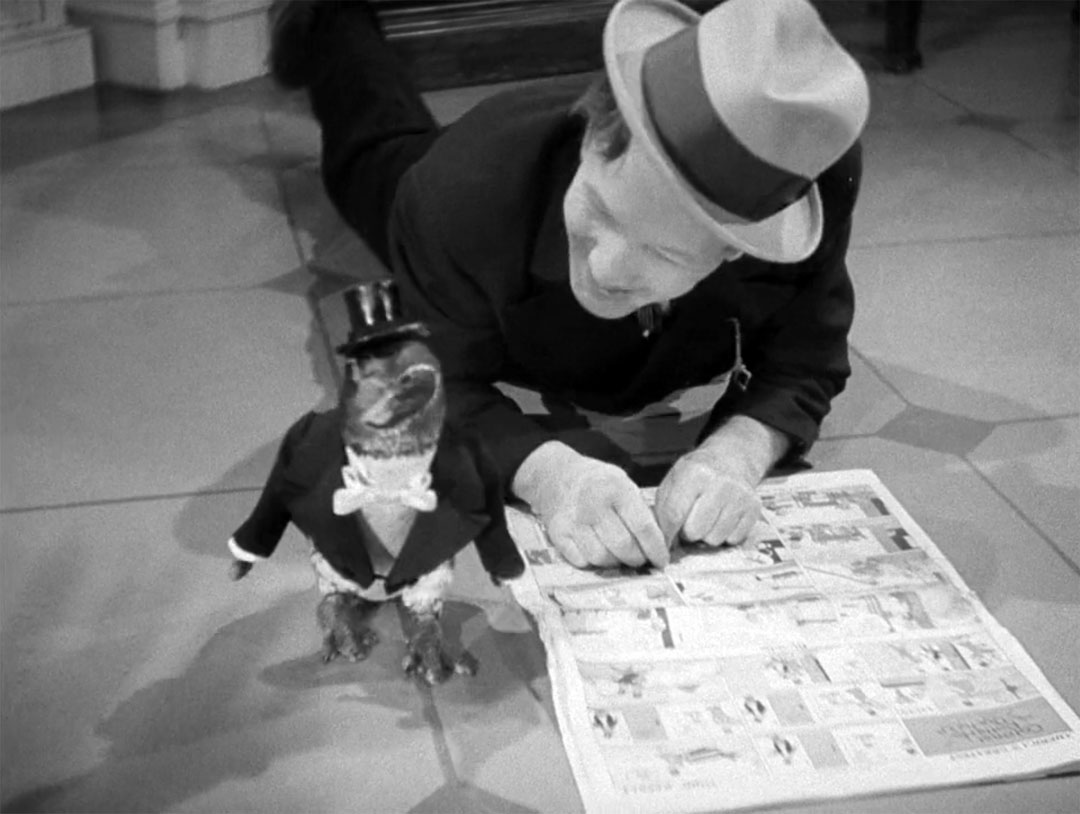 Ms. Wendling (Oliver) visits the hotel that she leases to Betsy's adopted father, in an attempt to keep Betsy's sister (Phyllis Brooks) away from her nephew, Roger (George Murphy). While waiting in the lobby, she encounters acrobats, dancing twins, a midget, a fast-talking cigar smoking agent, and then has the bejesus scared out of her by the penguin. Thanks to Oliver, this is one of my favorite scenes.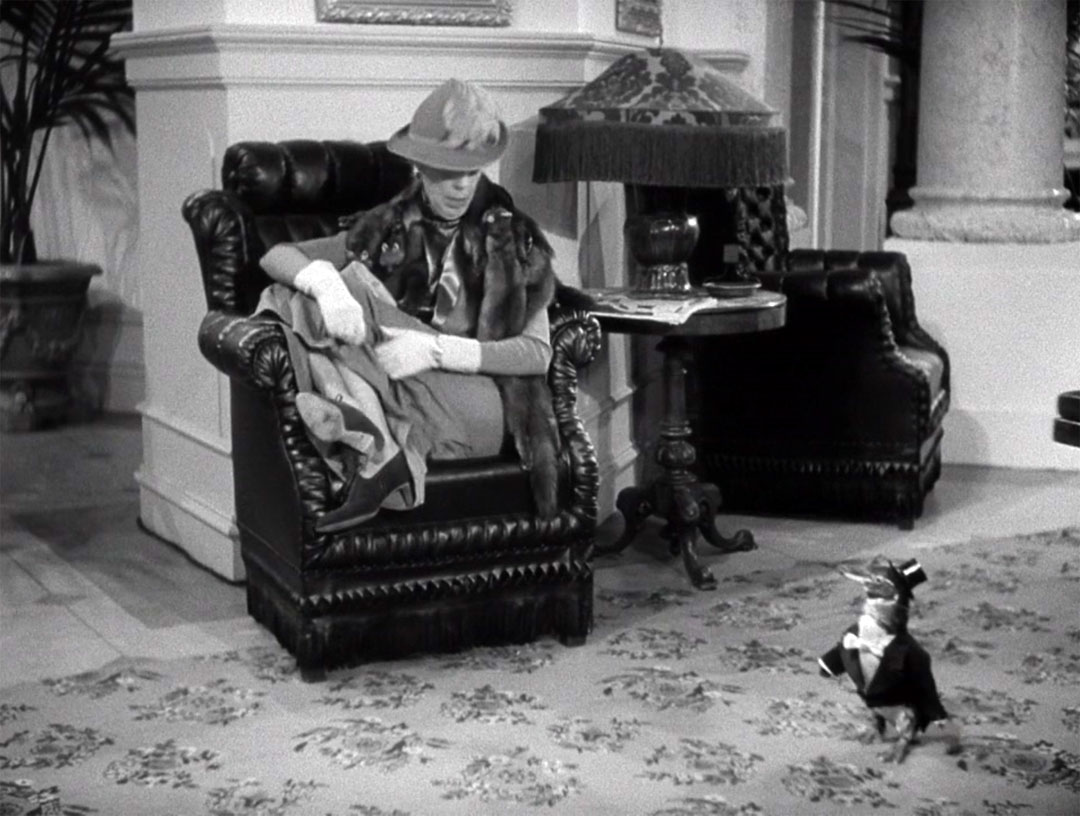 In this publicity shot, Shirley serves a Happy Birthday fish to the little charmer. Was this a polite offering to prevent him from stealing any scenes from her?