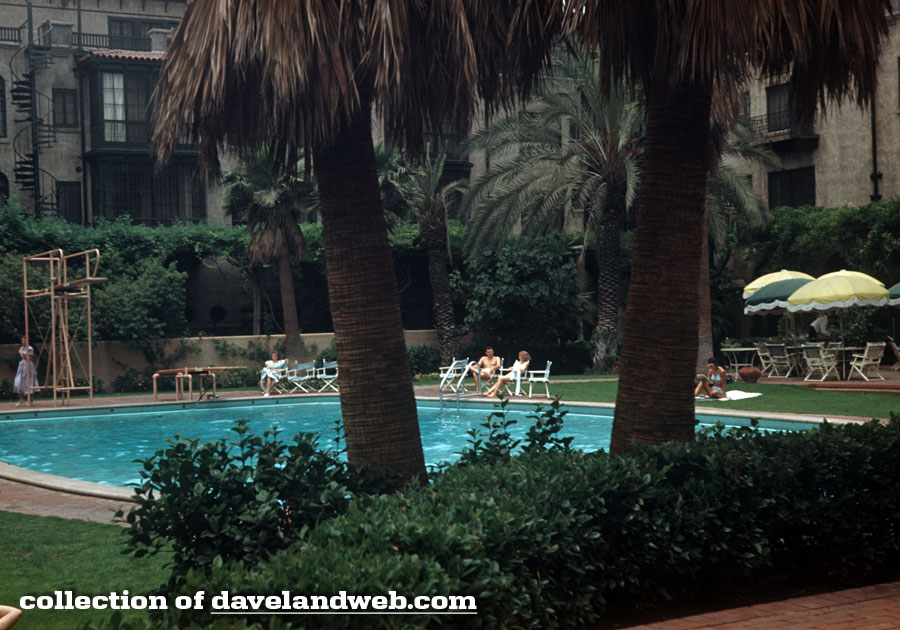 A few shots from 1951 showcasing one of my favorite historic (and extremely ecclectic) hotels, the Mission Inn located in Riverside, California. On a hot summer day like today, that pool sure looks good!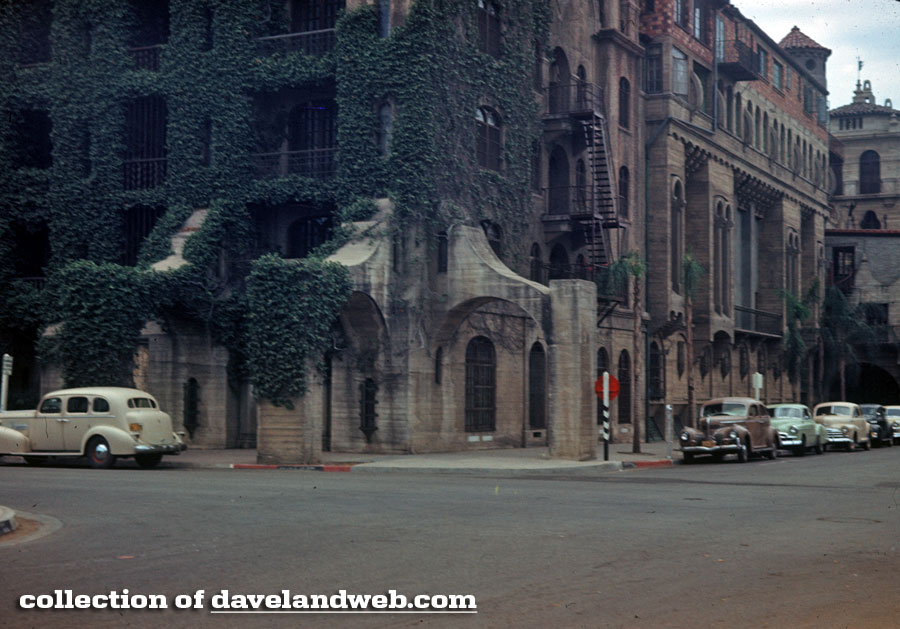 A vintage exterior shot; love that classic car. I know a few of my readers can ID it!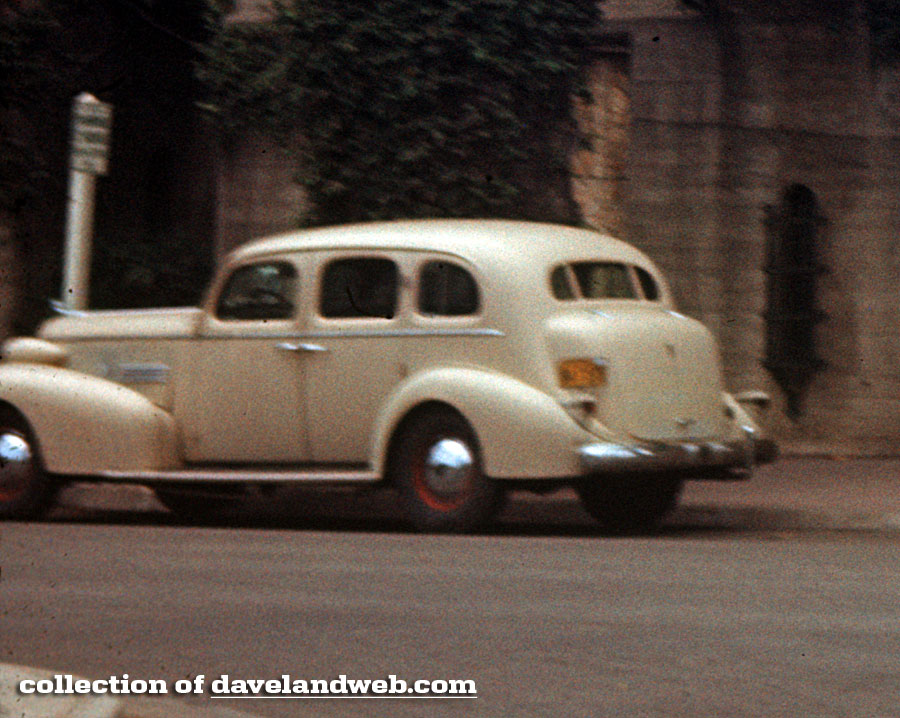 The entrance: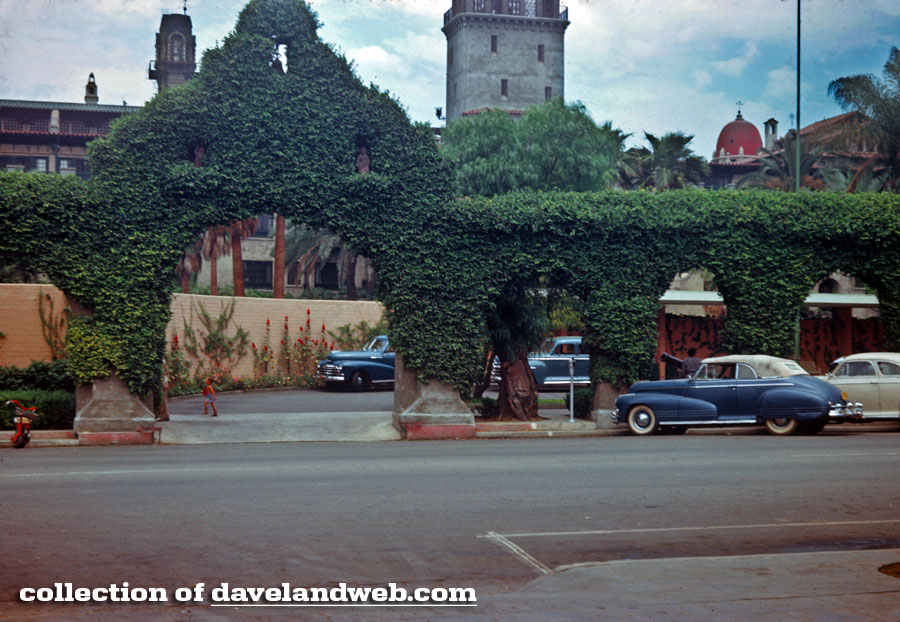 A blue classic convertible?!? Only thing missing for me is a rumble seat!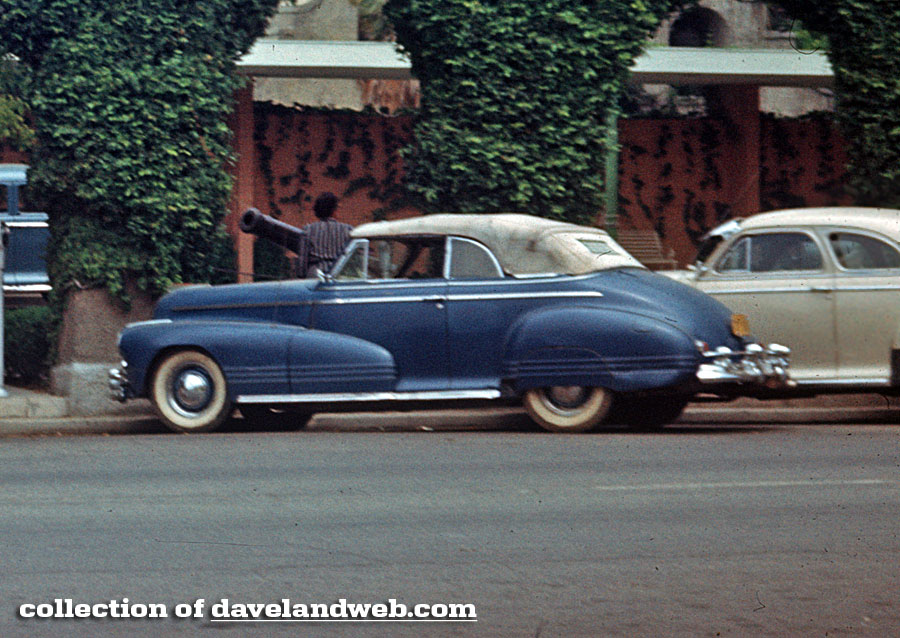 The entrance courtyard: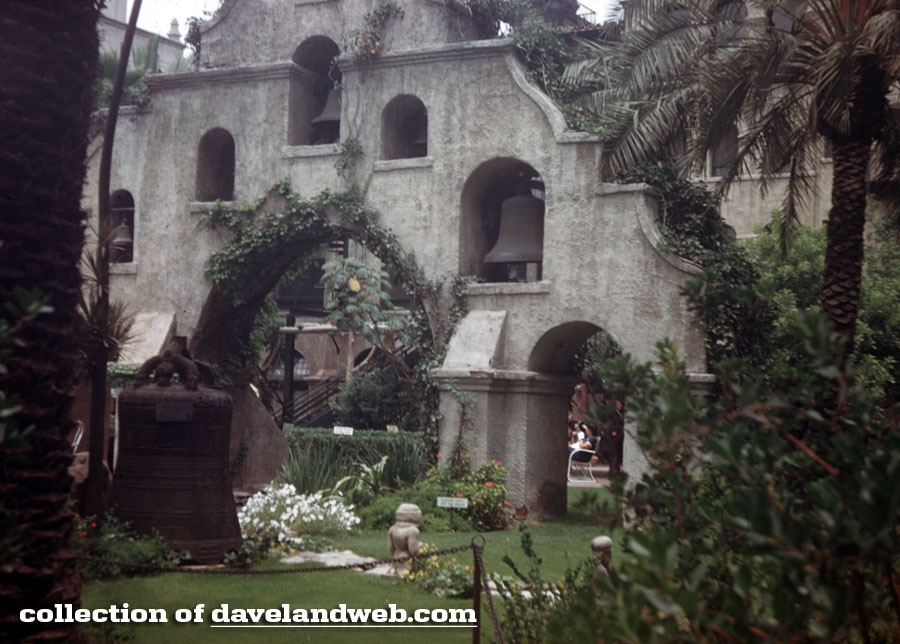 The same bell can still be found there: