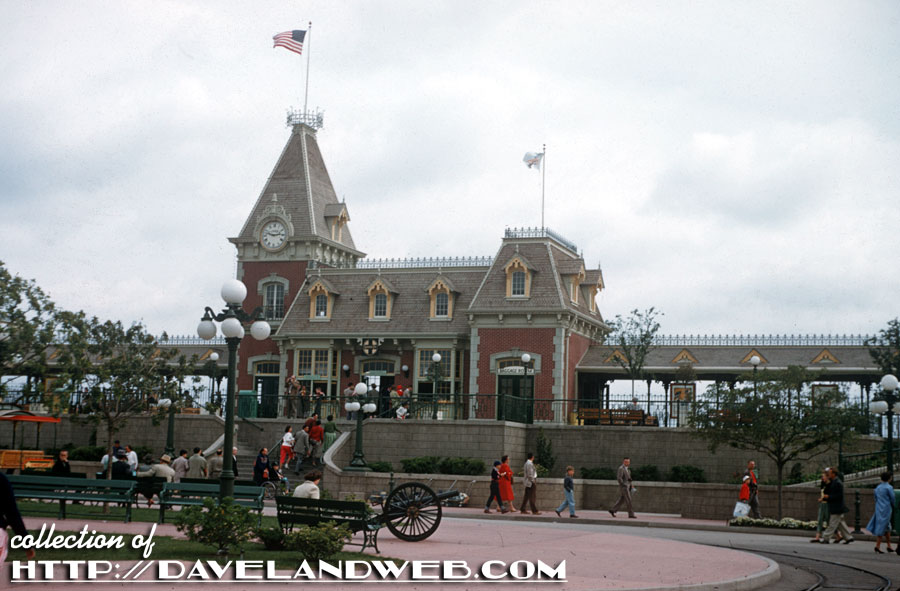 I think you're going to like this batch! I'll start you off slow with a few shots from Disneyland's Town Square. The Main Street Train Station appears to be a hive of activity in this first 1956 shot, as guests race up the stairs to catch the train. I wonder where the photos that the guy up by the railing was shooting are today?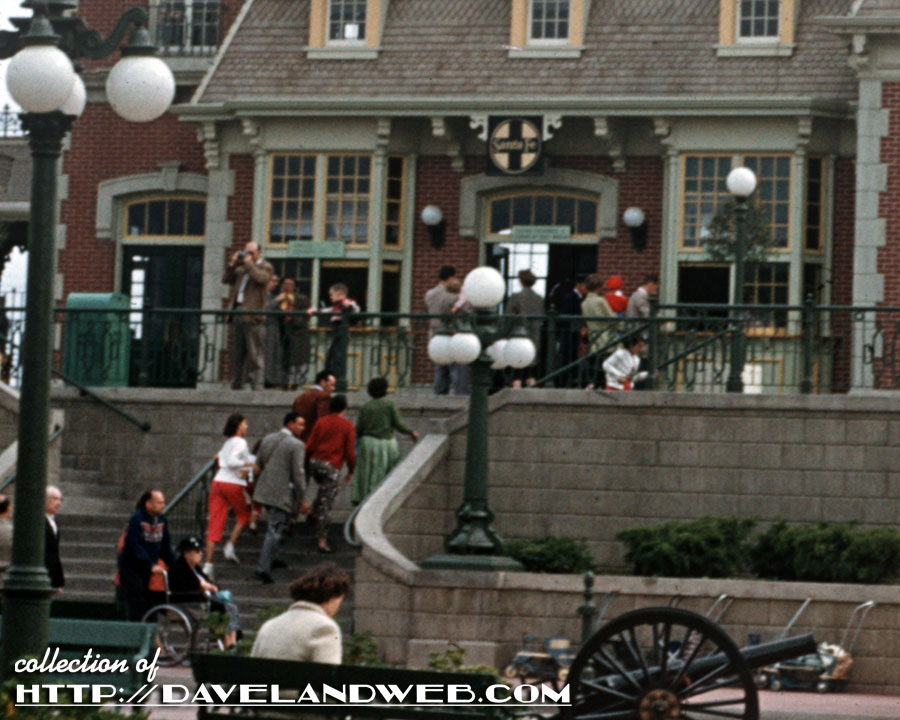 A view of Town Square taken from the steps of the Train Station: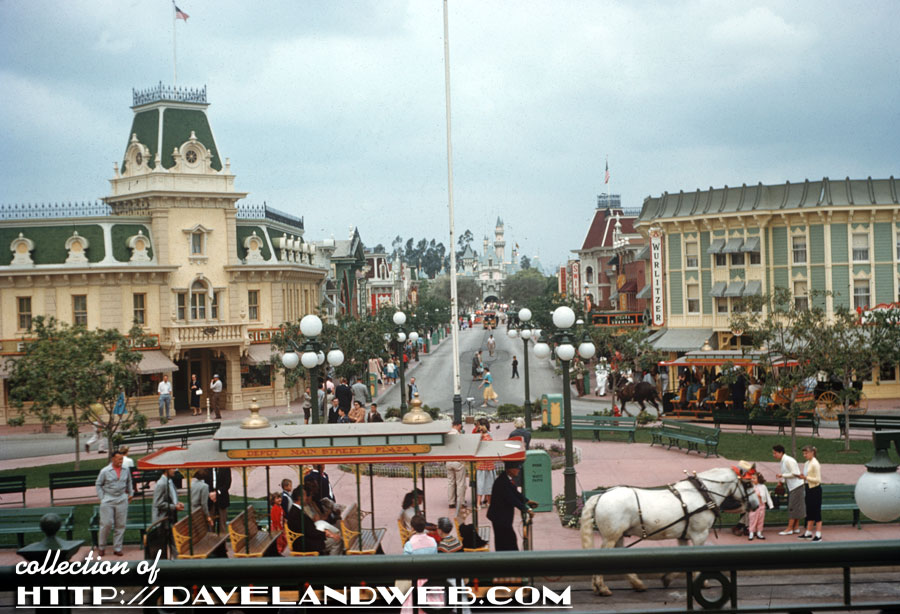 Walt was lambasted for not having enough water fountains in the Park on opening day; here's one smack-dab in the middle of Town Square (left side of the detailed shot below)! Looks like Mabel Normand is playing at the Main Street Cinema: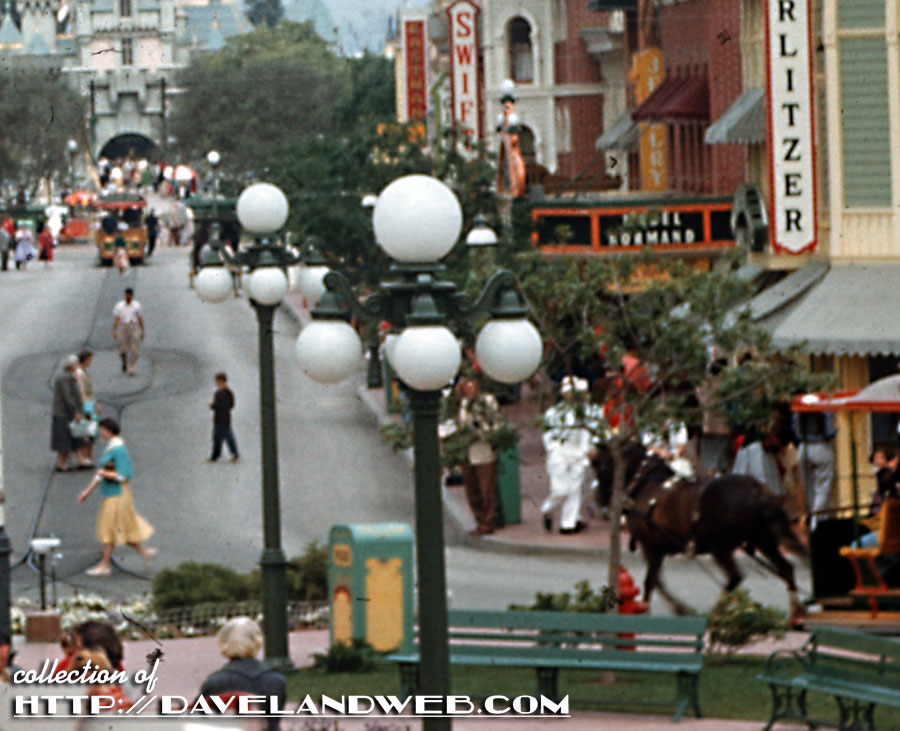 Our 1956 sure got gussied up for their day at Disneyland: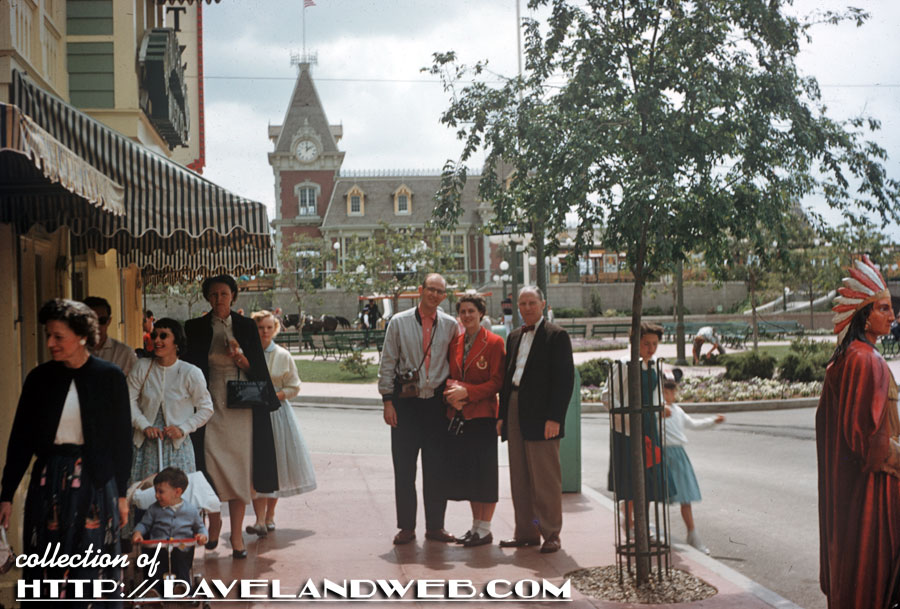 A closeup of the Wooden Indian that stood outside the Tobacco Shop. The last time I saw him, his coat was blue. Maybe the fairies from "Sleeping Beauty" were at it again.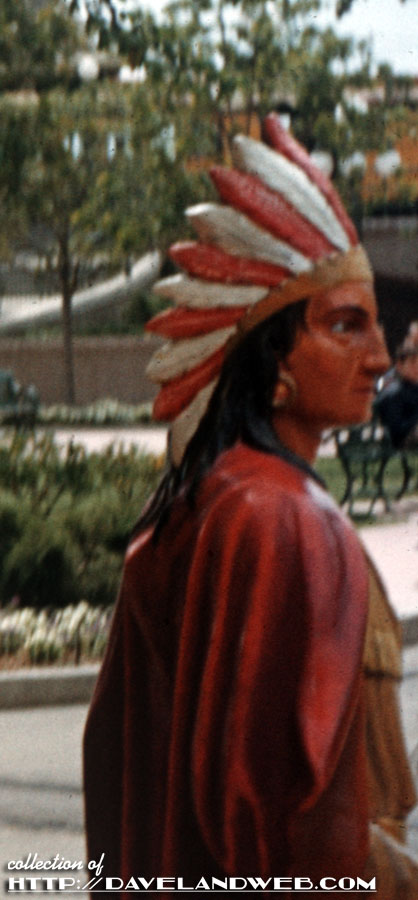 I'm dropping you off at the Castle until part 2!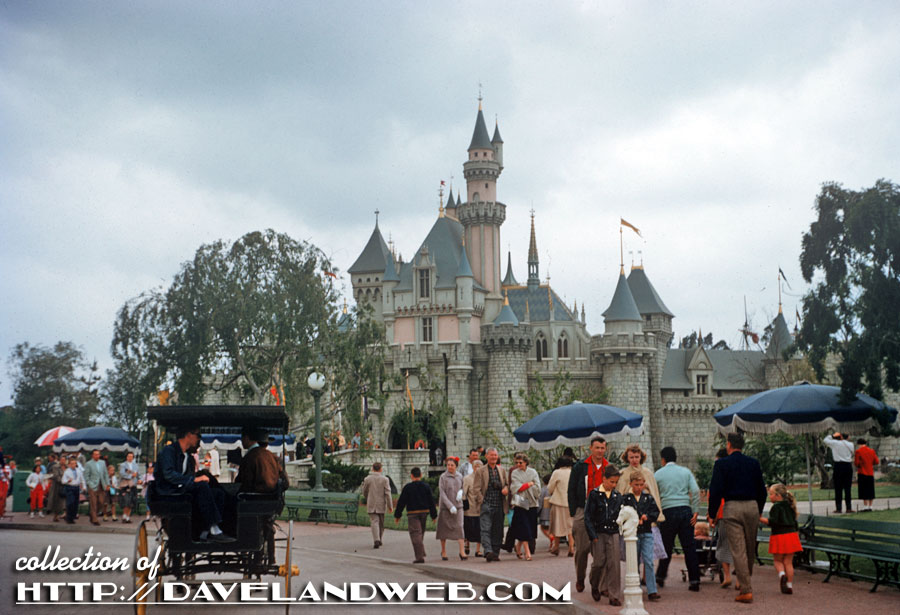 See more vintage & contemporary Disneyland photos at my
main website.