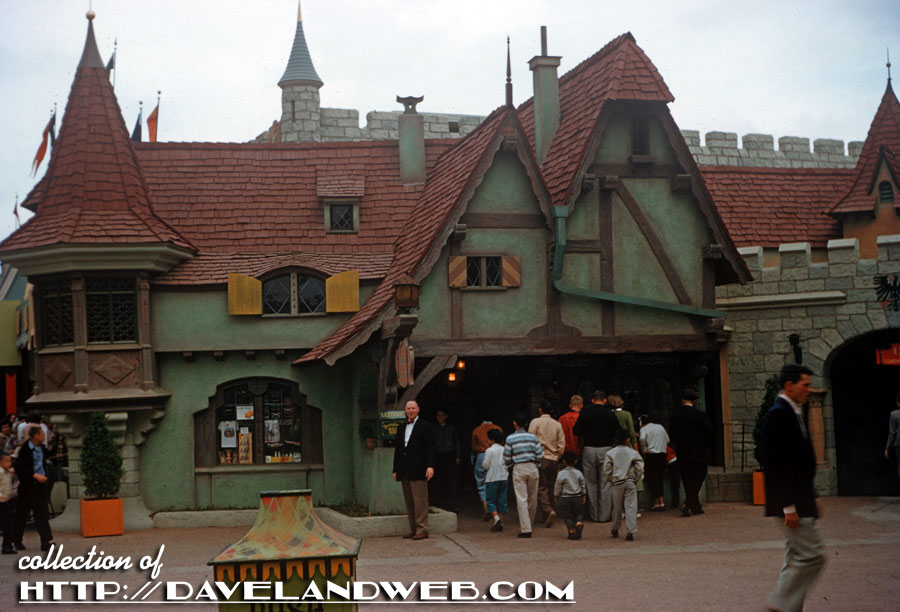 Today's 1956 Disneyland gems take us to Fantasyland, the heart and soul of the Park. One of our dapper vintage guests is standing in front of Merlin's Magic Shoppe. Unfortunately, the camera being used did not produce images that were all that sharp, so the zoom in window view is meh at best. However, you can see the vintage shop sign above the guest's head.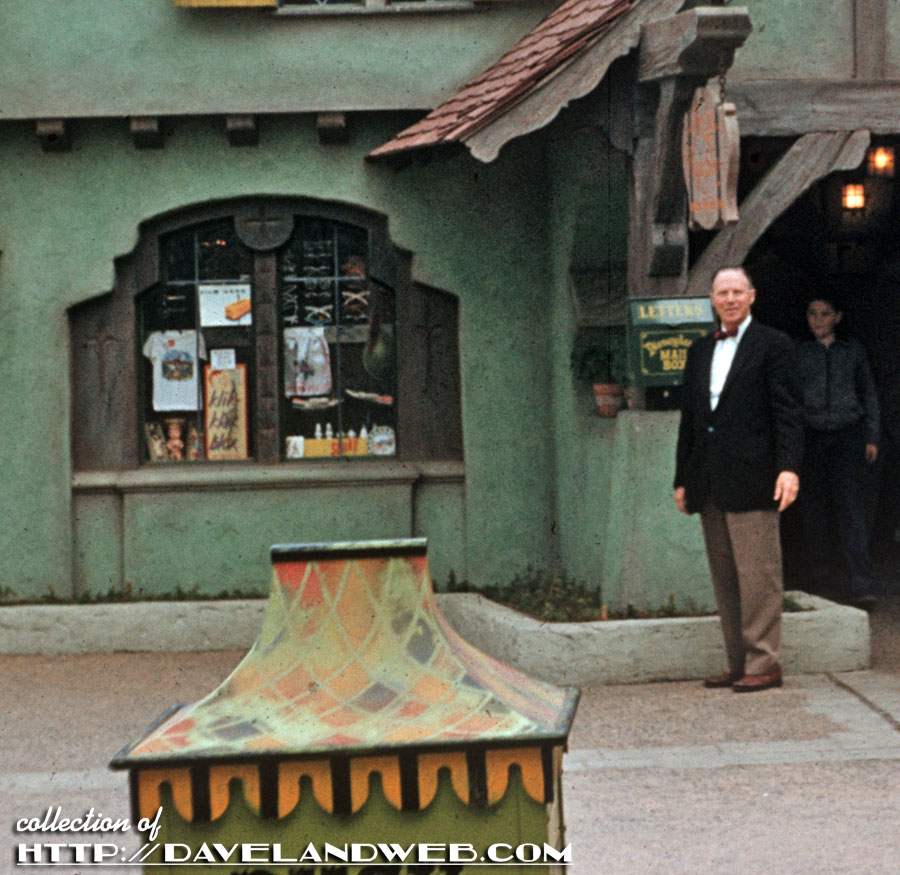 A nice overall view of Fantasyland that shows the tea cups, Chicken of the Sea Pirate Ship, and the Casey Junior Circus Train off in the distance.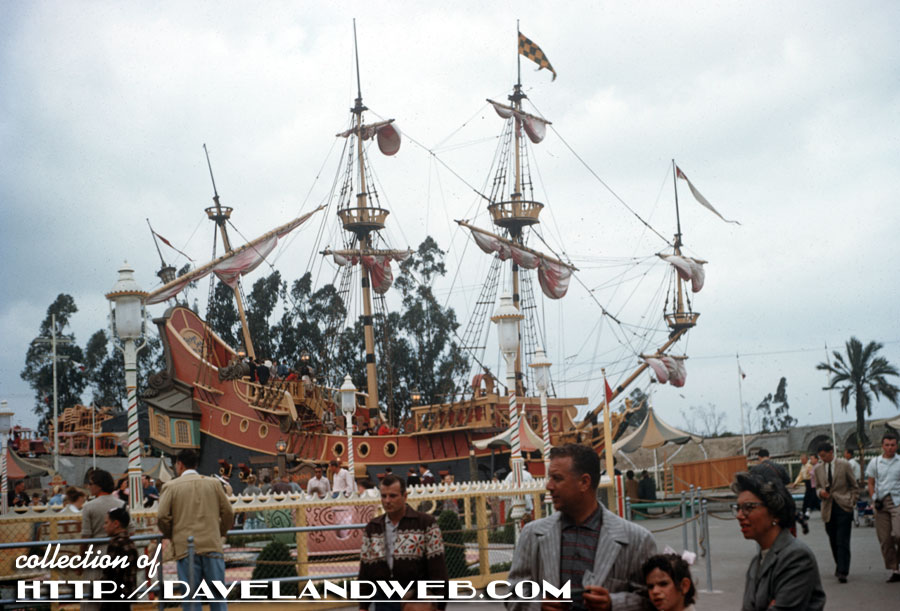 Zooming in, you can see that the Storybook Land attraction is taking shape, as the framework for the rocks is in progress.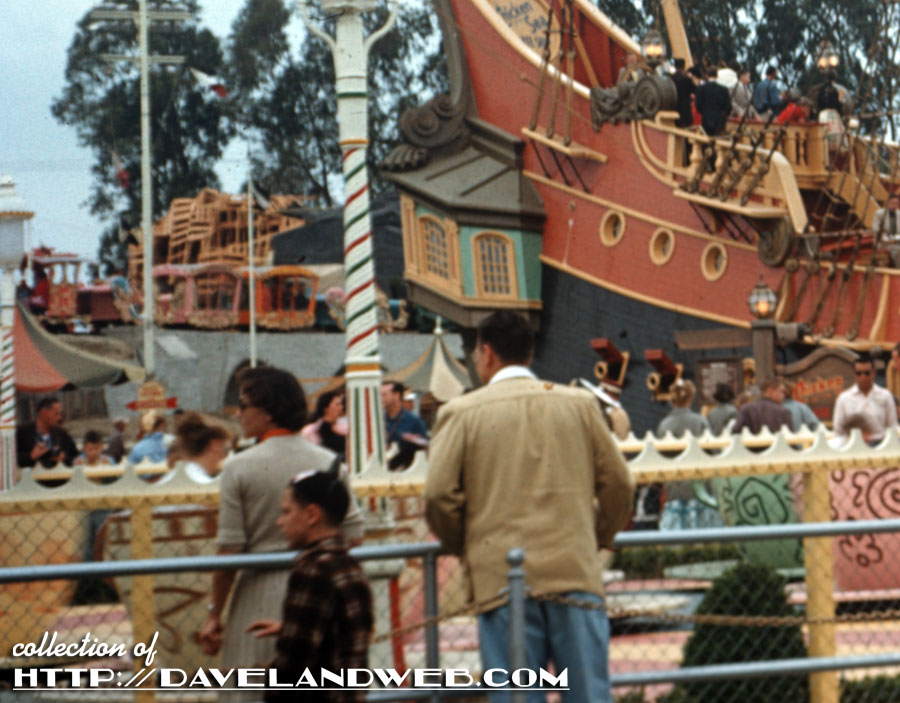 This image yielded a wonderful surprise. At first glance, it just appears to show the mini-lake/pond behind the Chicken of the Sea Pirate Ship, with Casey Junior chugging along in the background.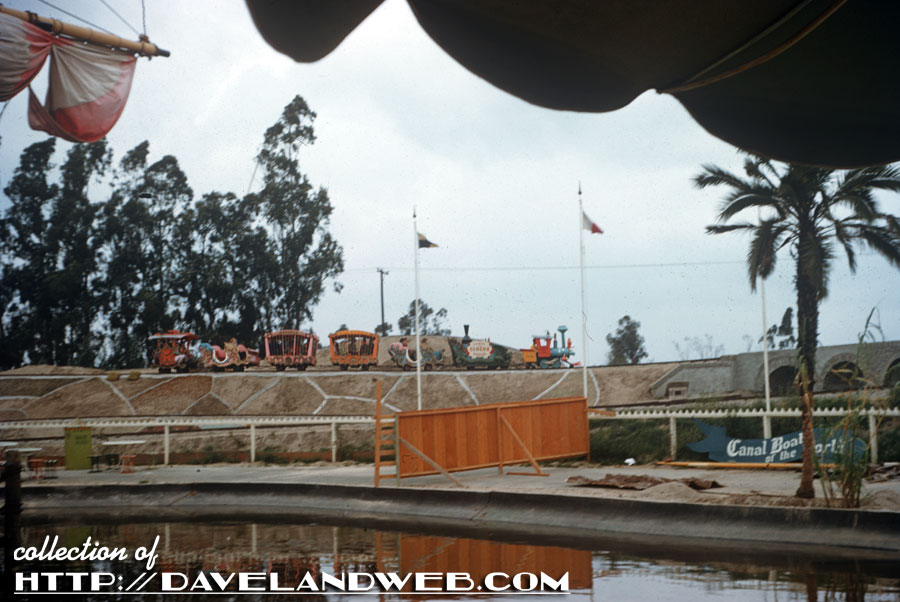 A closer look reveals the old Canal Boats of the World sign, unceremoniously dumped against the fence: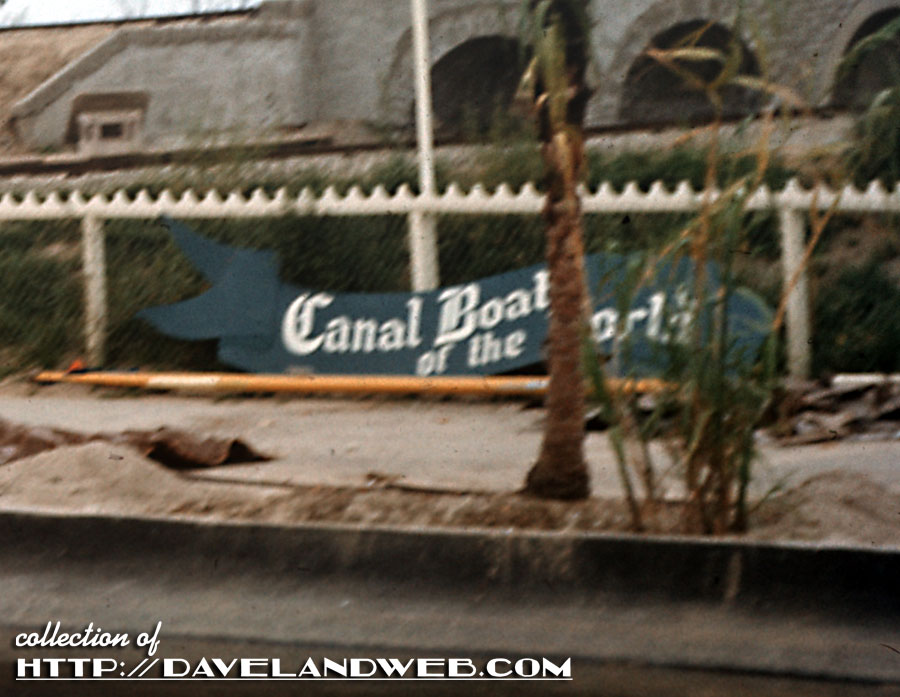 A previously posted shot of the sign before it came down for good: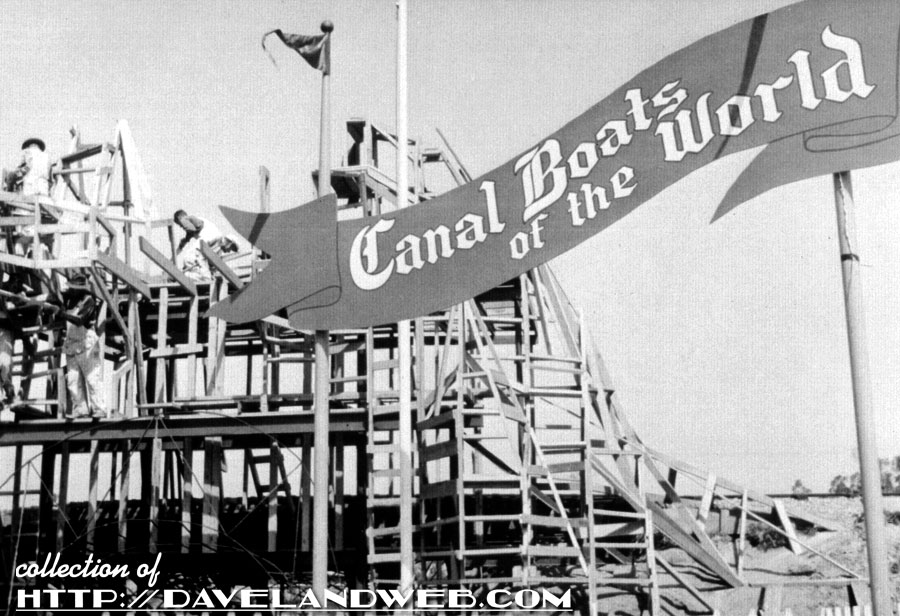 And this image was the reason I purchased this set in the first place: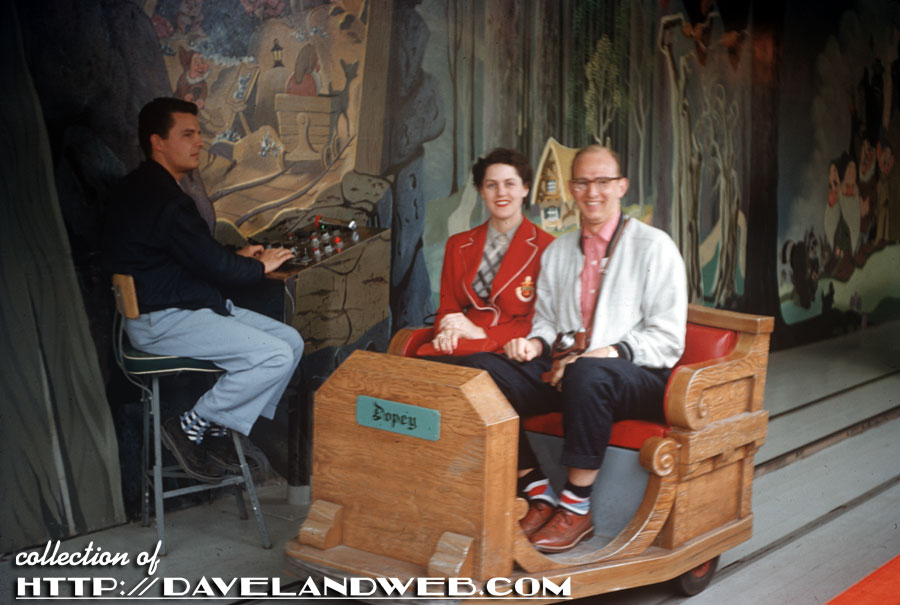 What a great color detail image of the original Snow White's Scary Adventures dark ride mural!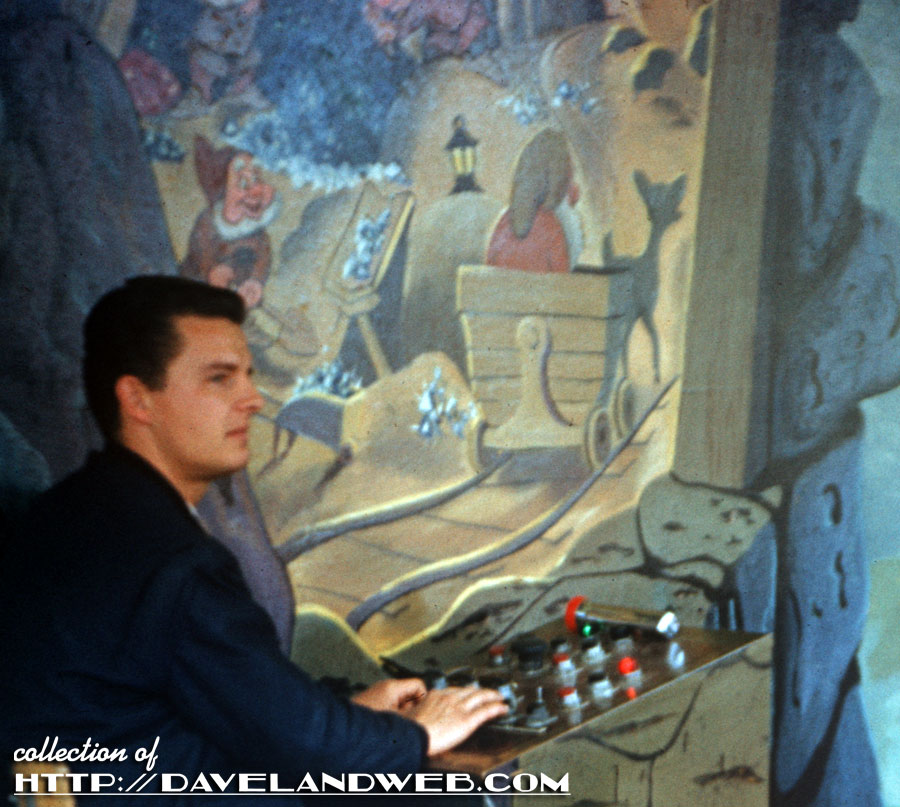 Still more great 1956 gems to come!
See more vintage and contemporary Disneyland Fantasyland photos at my
main website.