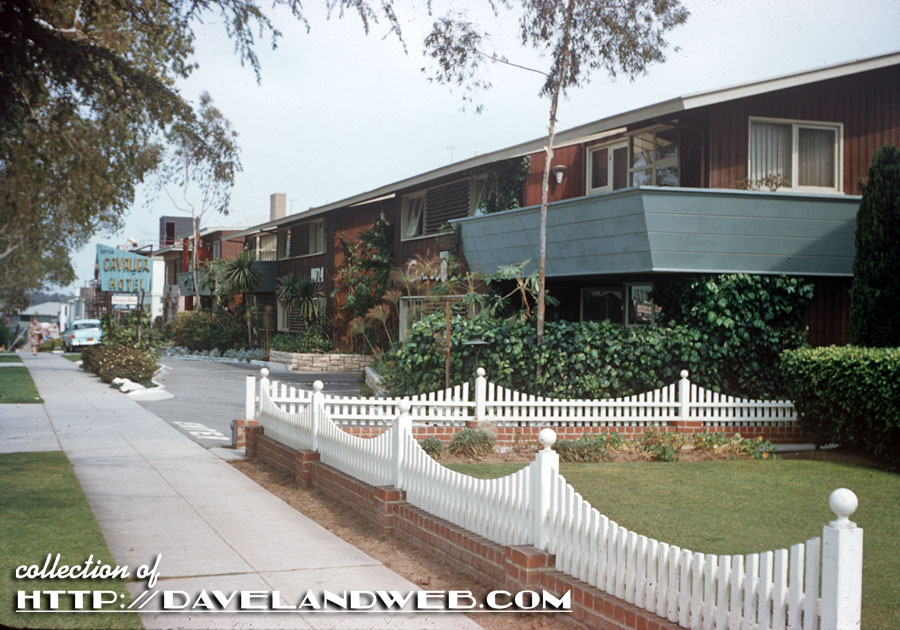 In my batch of 1956 Disneyland and Mission Inn slides there were a few of the Cavalier Hotel, located at 10724 Wilshire Boulevard near Westwood Village in Los Angeles. Zooming in to see the sign: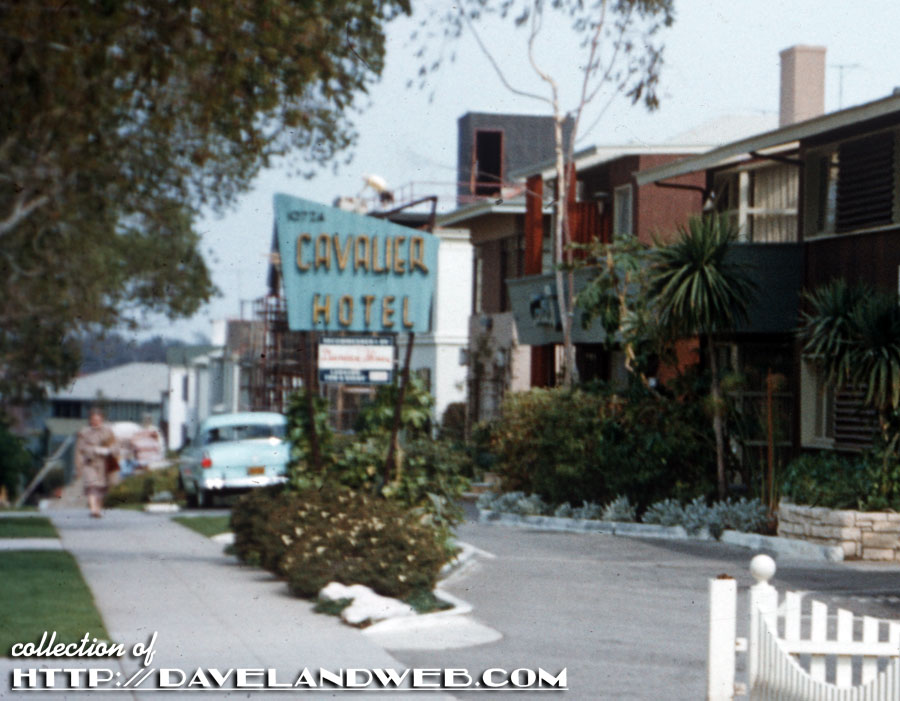 This shot of the pool area is everything. ALMOST postcard perfect.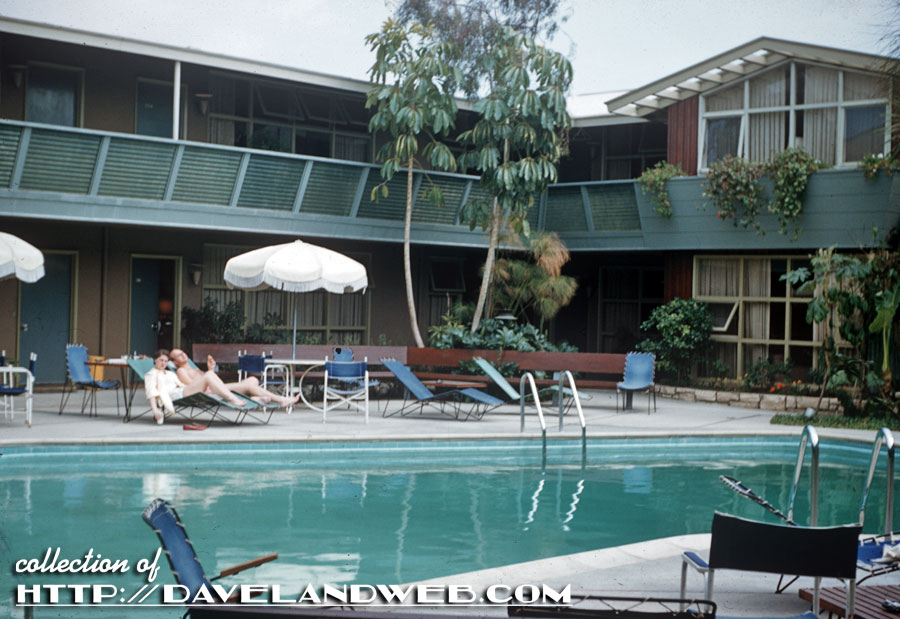 Look at those gals soaking up the sun, slathered in tanning oil. Yes people...oil, not lotion, back before SPF, harmful rays, and ozone had become part of our lexicon.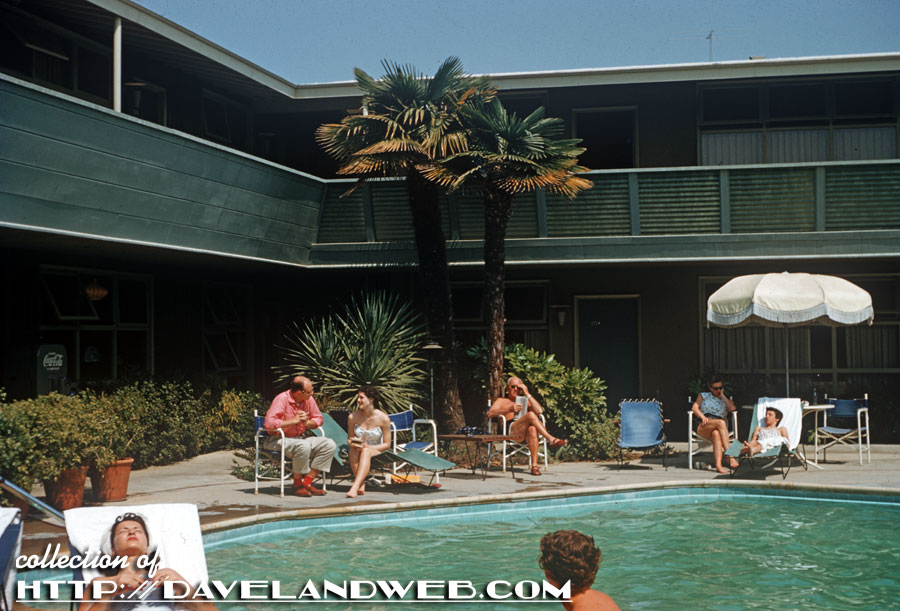 There didn't seem to be too much info about this place on the net, other than this vintage card which had sold on ebay. The front: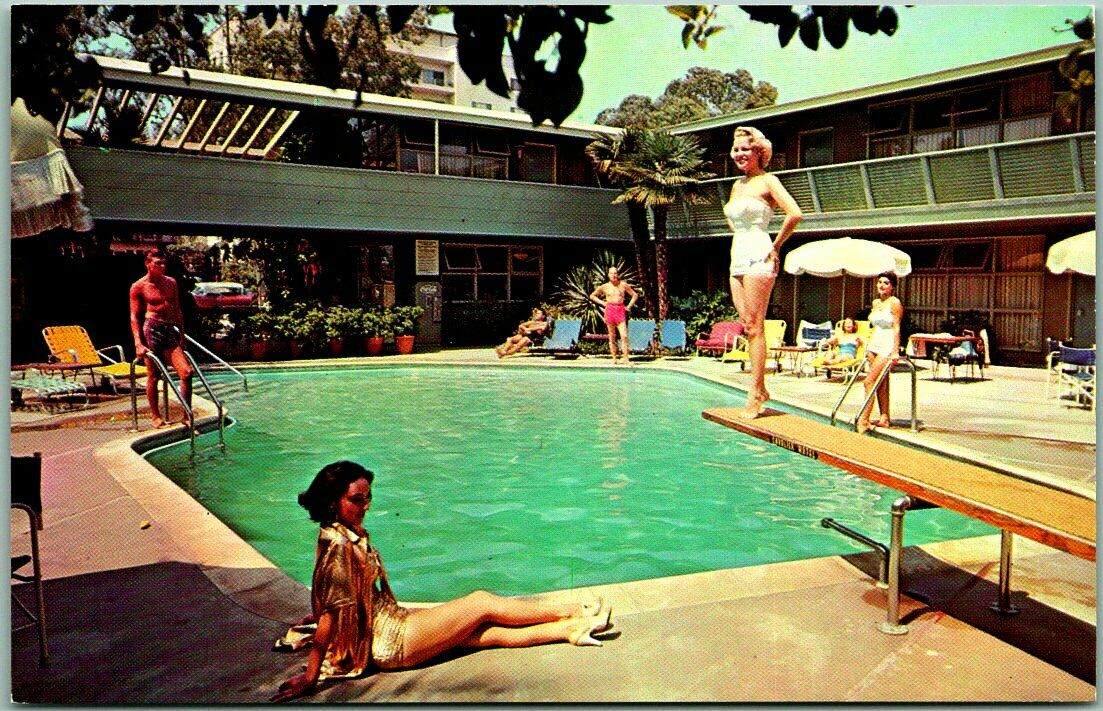 …and the back. Apparently it was part of the Lee Hotel chain. Is that Sara Lee? Or Robert E. Lee? Inquiring minds want to know.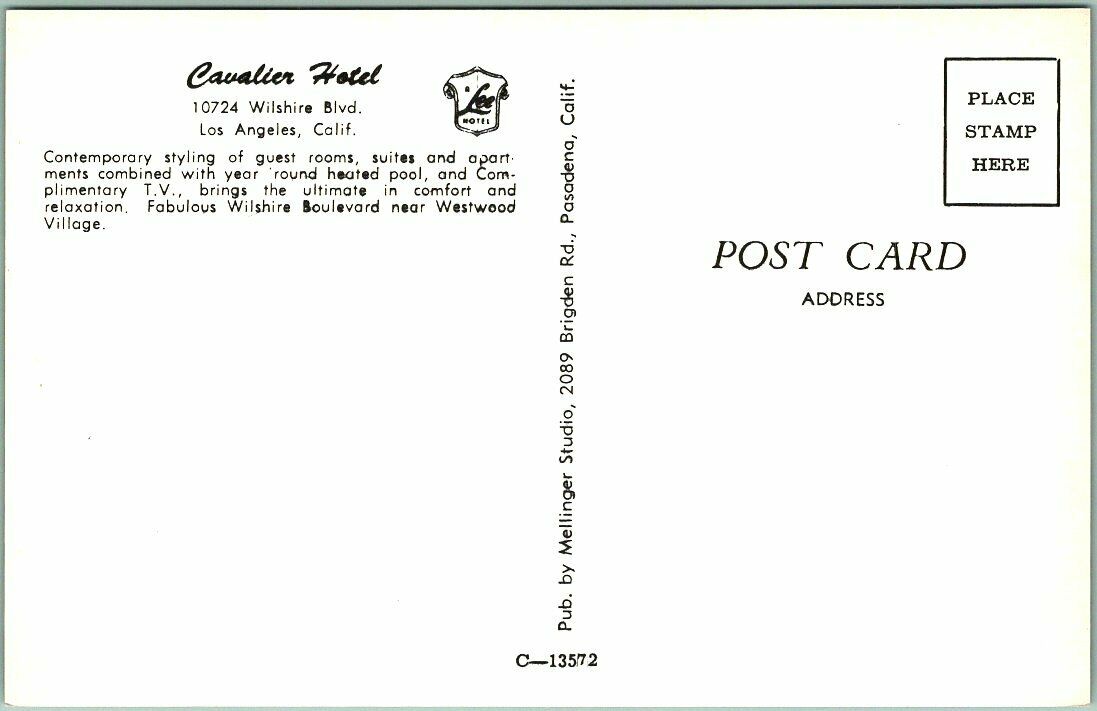 I also found this image of a vintage ashtray for the hotel: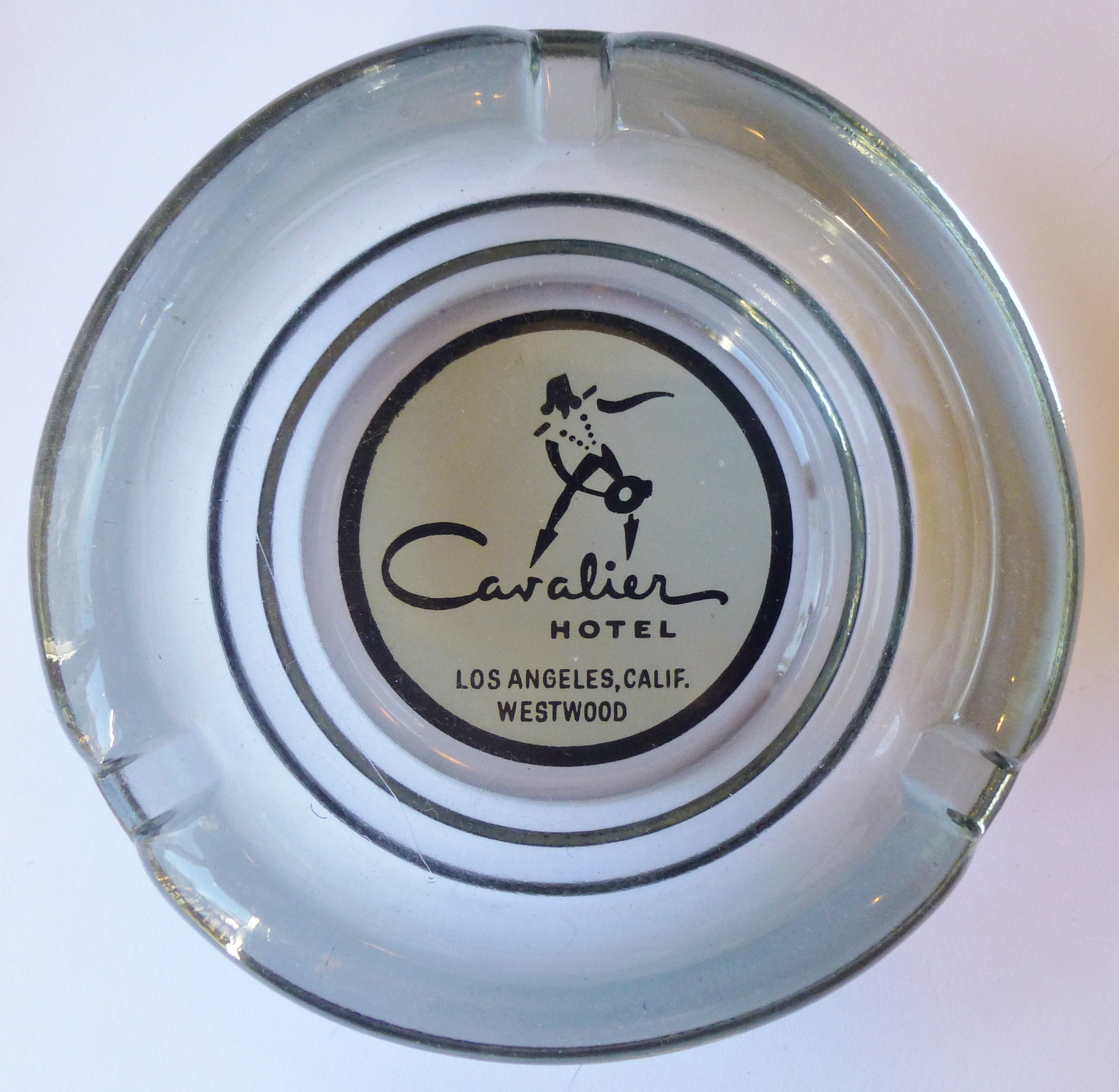 Apparently the Cavalier is long gone. This is the massive building that replaced it. Sigh.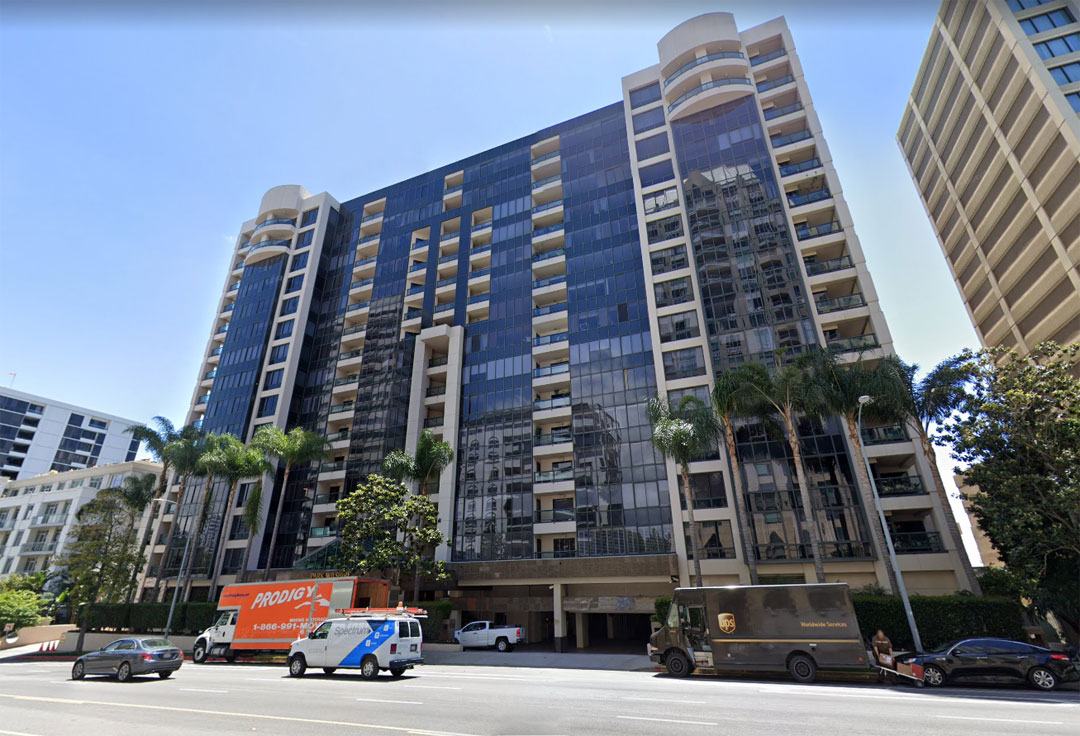 See more vintage and contemporary hotel photos at my
main website.