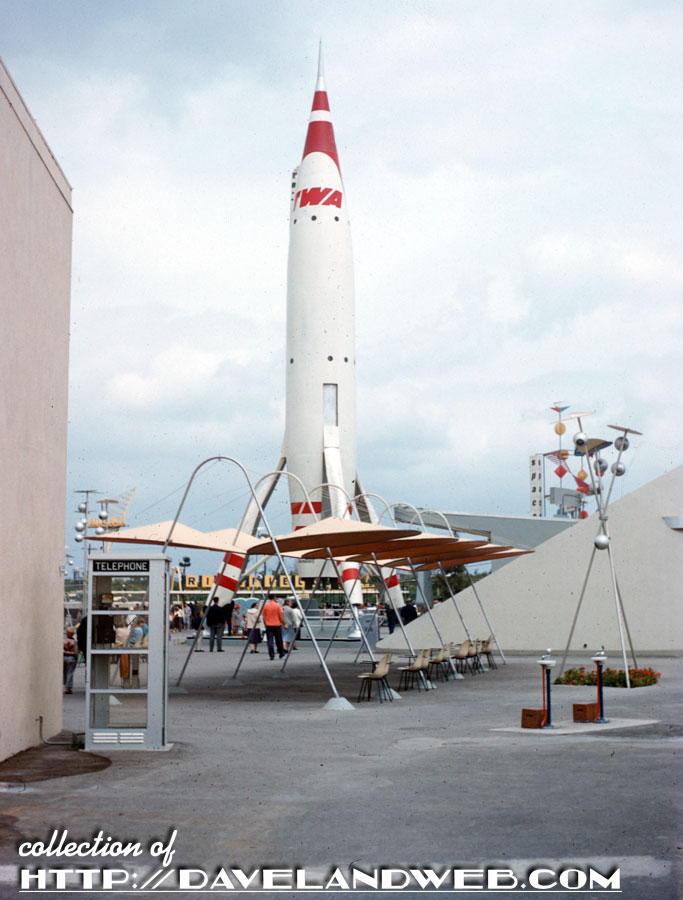 The final installment of 1956 gems begins with a shot of the TWA Moonliner. Most interesting part of this shot to me is the phone booth, which probably goes right over the heads of the current generation. A phone...you don't carry it around...you walk into it...you put coins (what are those?) into the slot and then dial (huh?) the person you want to talk to. Yes...you had to know the number of the friend/relative/business you wanted to talk to. No memory buttons to push. Can you imagine the brainpower one of these things required? Probably not.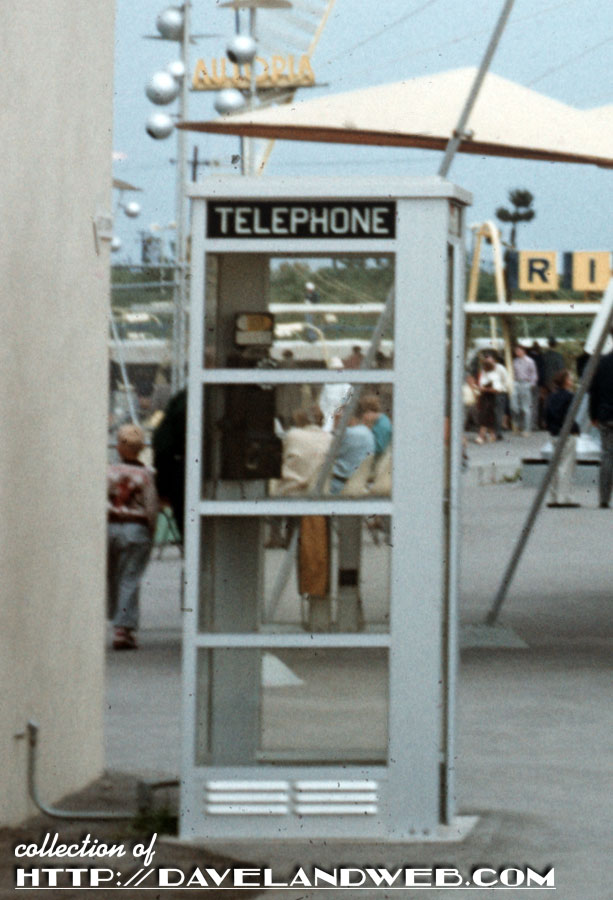 Toning down the snark, here's a shot of what was once known as New Orleans Street, before the quaint Louisiana city got a square of its own. Casa de Fritos was located in the green portion of this building: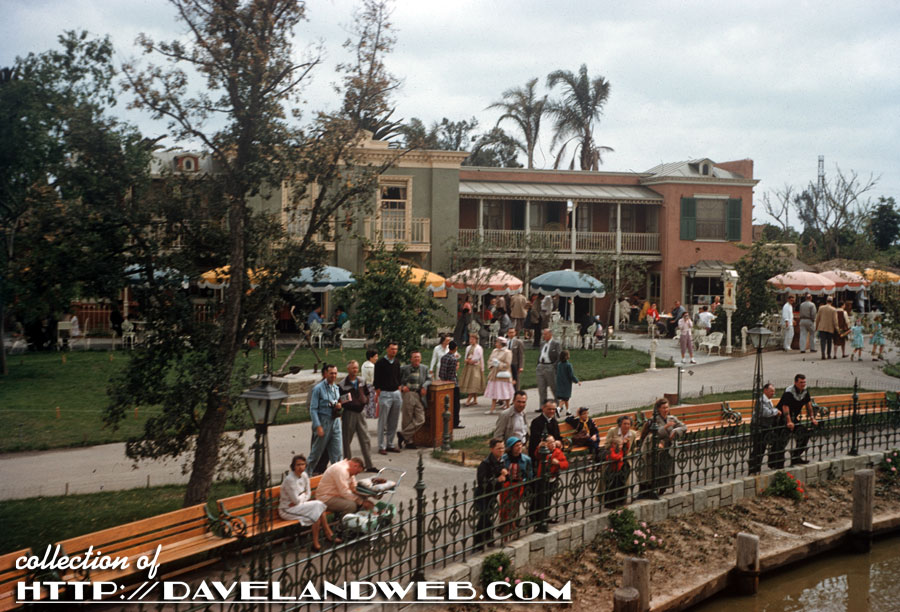 You can see the sign for Aunt Jemima's Pancake House below right: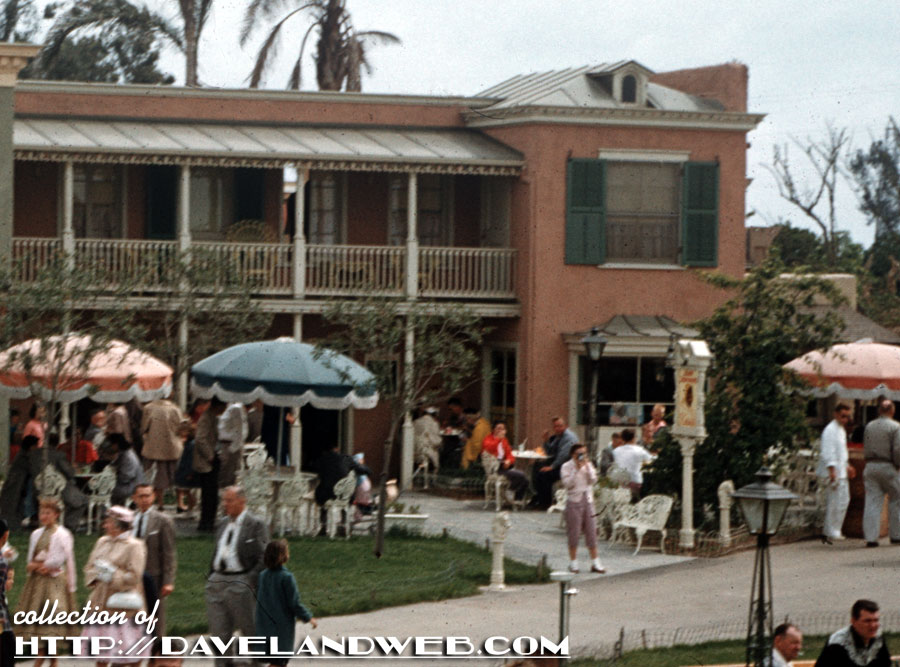 Look how barren the banks of the Rivers of America look. Obviously the landscaping would take a few years to make this section look believable.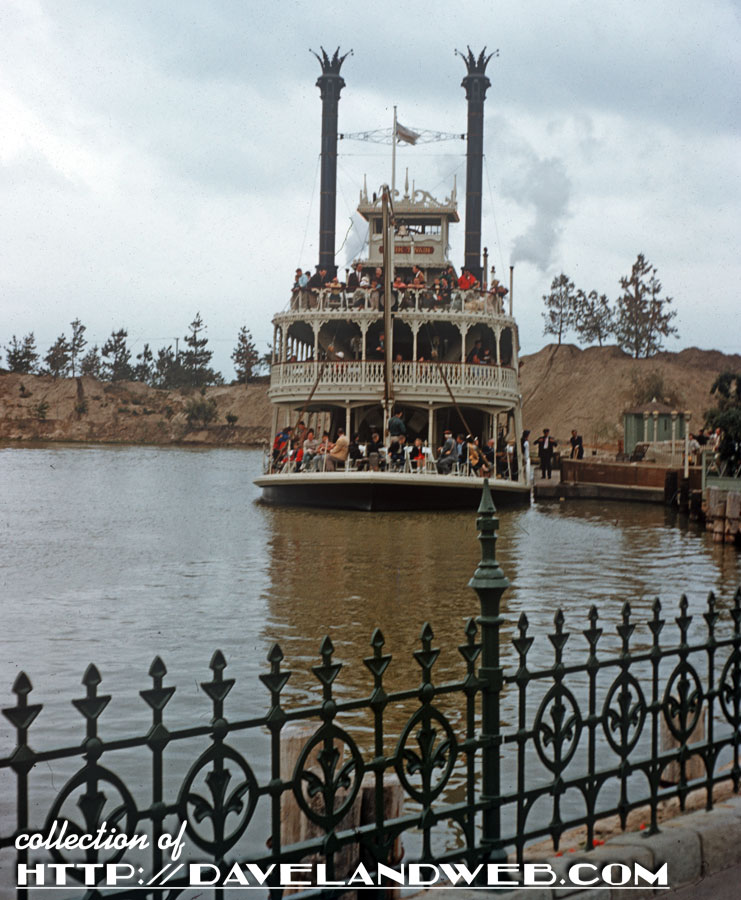 A detailed view of the dock, the Mark Twain, and the cast members: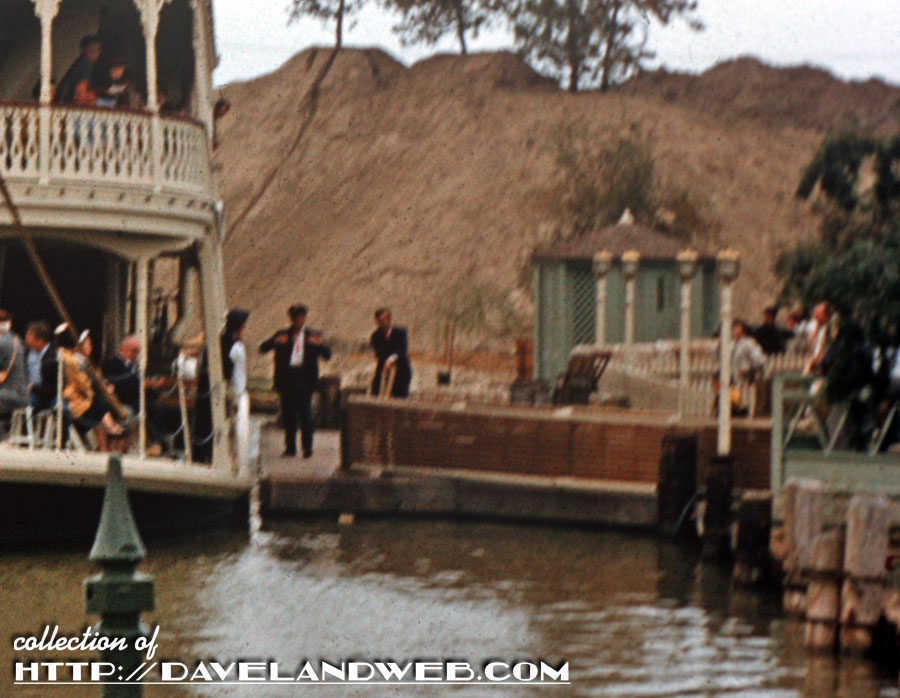 See more vintage and contemporary Disneyland photos at my
main website.