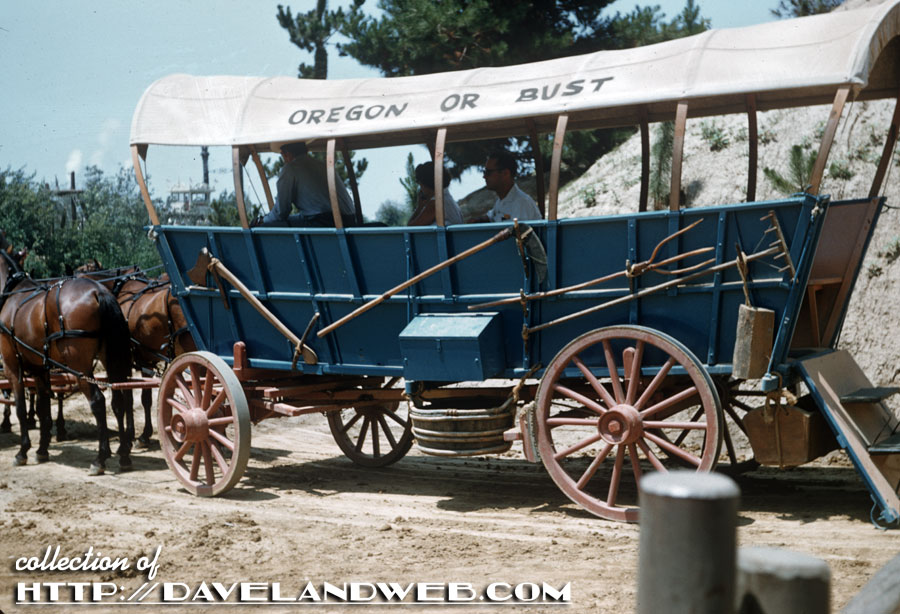 That was the slogan on the side of the Conestoga Wagons that were once an attraction in Frontierland at Disneyland. This 1956 shot shows the blue wagon riding along the trail with a Stagecoach right in front of it and the Mark Twain in the background.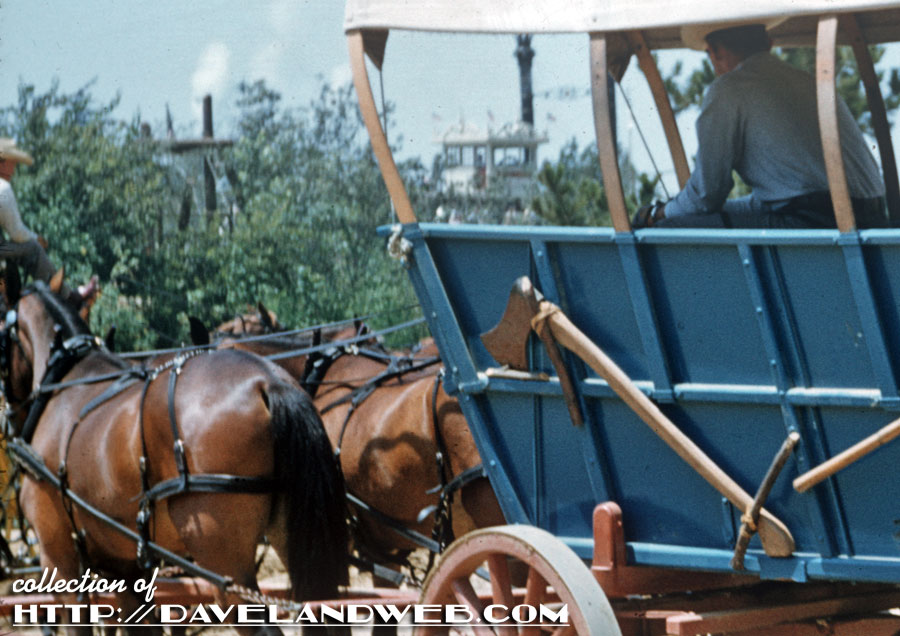 It would appear that there were two wagons, as my collection has shots of both a blue and a red/rust colored wagon. This shot is from April 1958.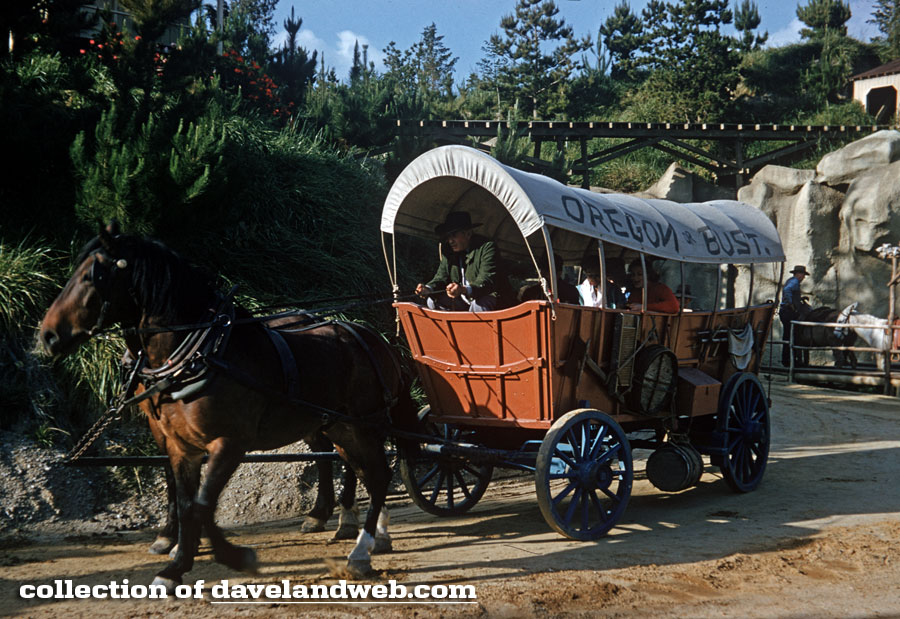 This July 1959 shot shows the slogan "Westward Ho." Does this signify a third wagon in the fleet, or just a different covering that was exchanged for the other one? Another mystery waiting to be solved.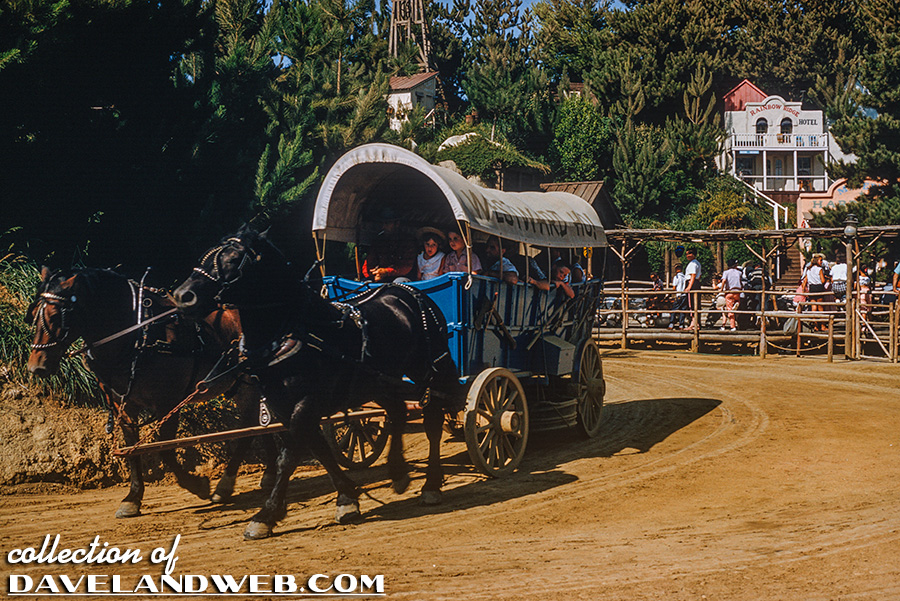 Hoping our friends in Oregon are ok with all the wildfires going on these days.
See more Disneyland Conestoga Wagon photos at my
main website.