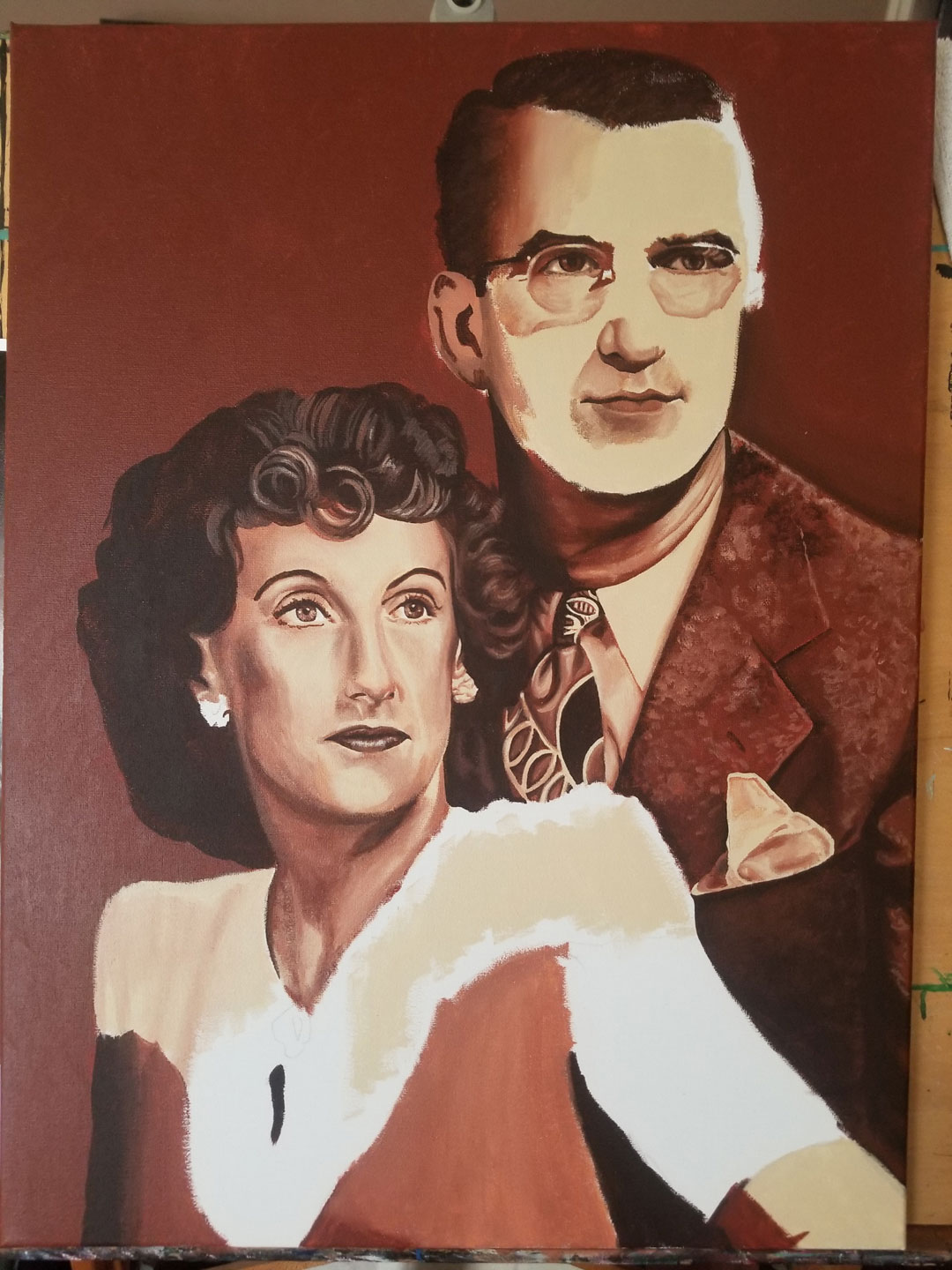 When last I shared the progress of the commissioned vintage portrait I was painting, I still had a ways to go. Once I finish the faces it's often a struggle for me to keep enthused about the rest of the details. Probably the biggest challenge of the painting was the lady's sweater which I saved for last. I'm not really sure how happy I am about it, however, I have to admit it came out better than I thought it would. Attempting to put a lot of detail into a "background" element can take the focus off the main subject, which for me is always the face/eyes. Still, being the OCD person I am it is not easy for me to just skip/fluff over details, even if they aren't central to the painting. So here it is, signed, sealed, and on the way to being delivered.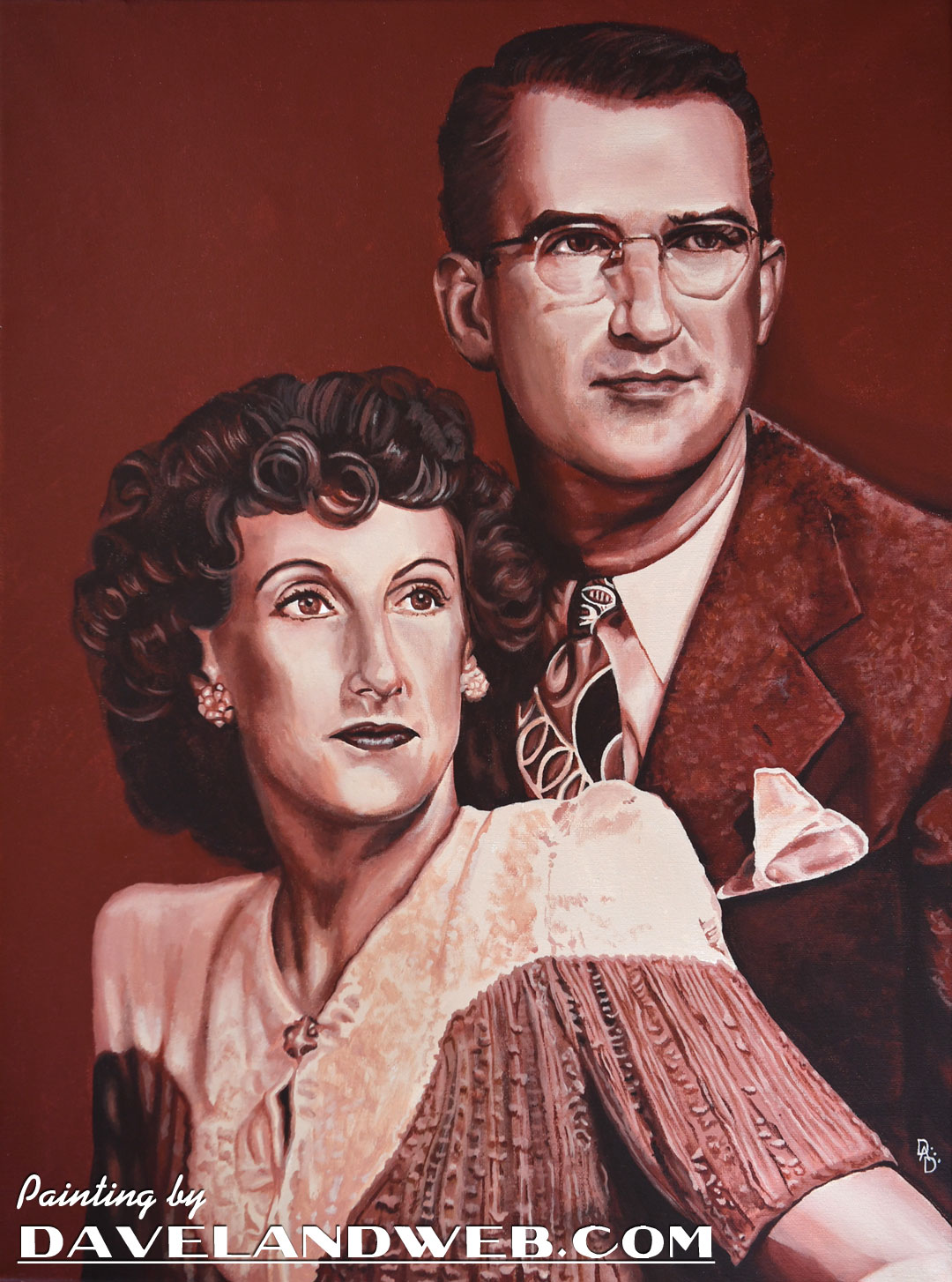 And because Lou & Sue requested it, here's the original source photo that was emailed to me: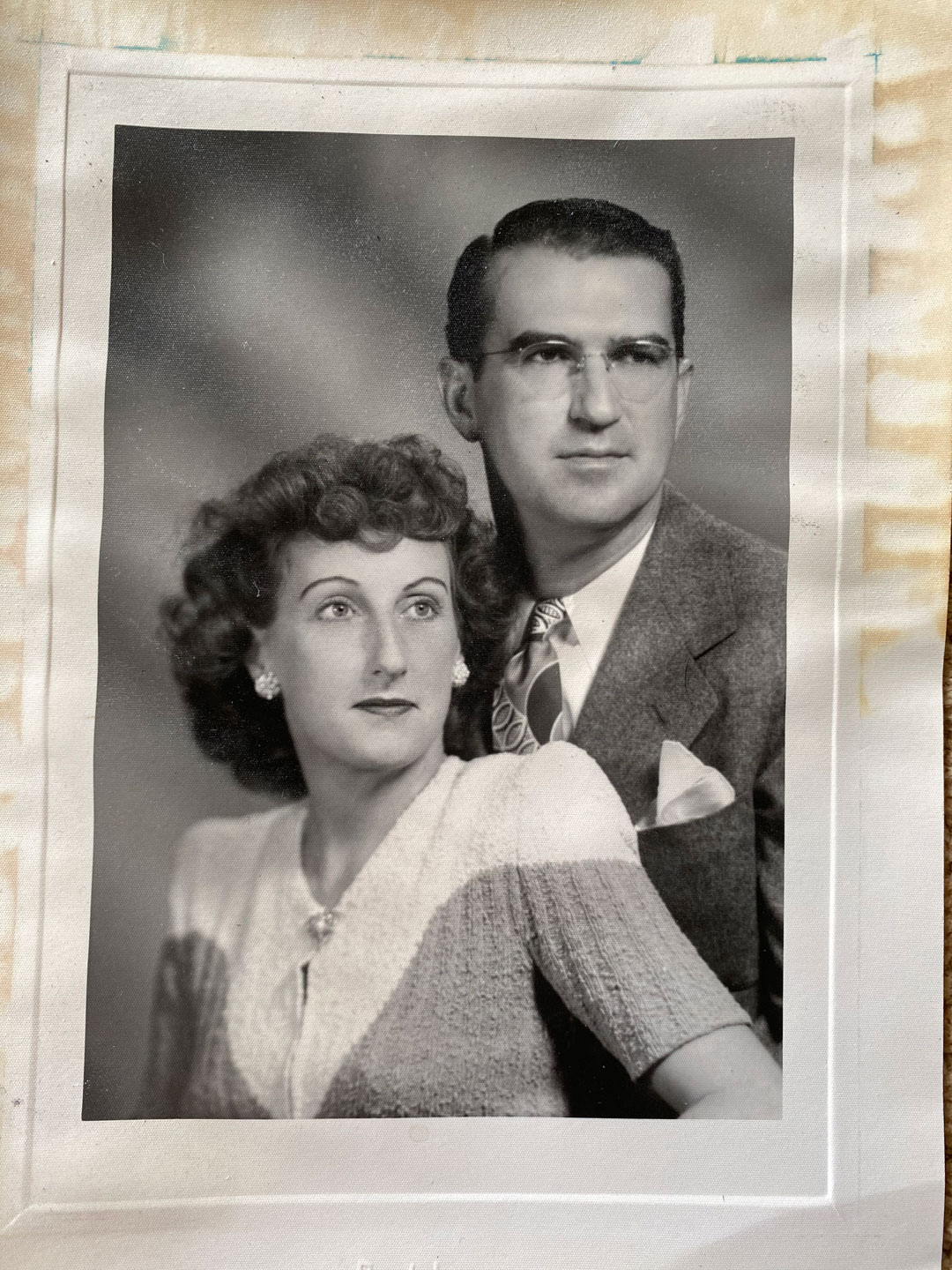 The world's toughest art critic seemed to approve.