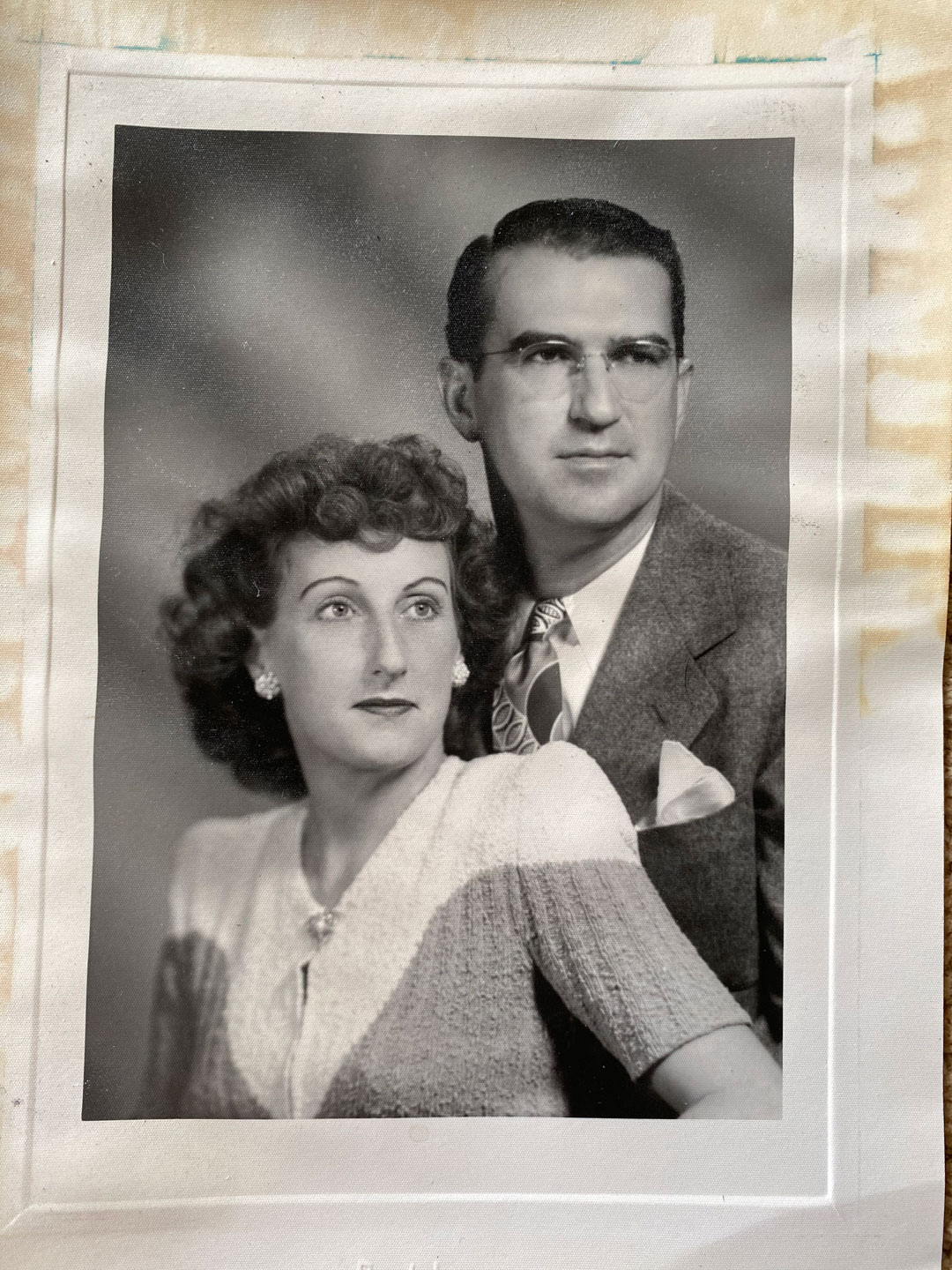 Many of my friends asked if I was getting back into painting once the pandemic started. It had been so long since I touched the canvas and paints that the unfinished one sitting on my easel had a layer of dust on it. The universe sent its own message when I was contacted about doing a commission from a vintage photo of the person's grandparents; that's all it took to get back in the saddle. Kinda like riding a bike. The first step for me is always sketching things out before the paint goes on; this is directly at odds with what my art teacher instructed me to do back in 3rd grade. "Cover the canvas with paint first, then begin!" That never made sense to me since I like to keep the layers of paint as thin as possible, so I've always ignored it.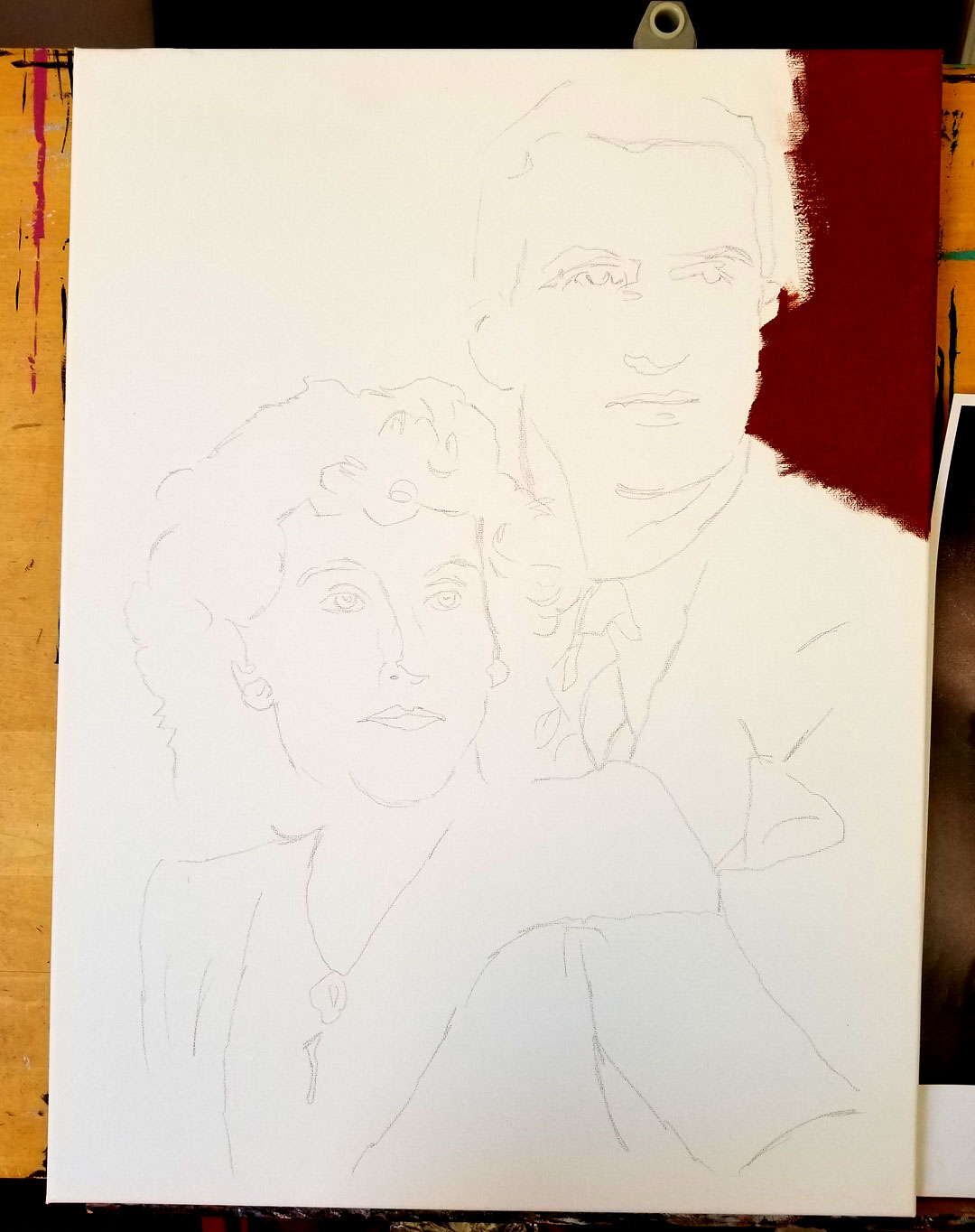 With a portrait, I have always started with the eyes first. This time, since it had been so long, I danced around that all-important part of the painting and just began painting solid color randomly around the canvas. If you get the eyes, you have the painting. If you don't, it's just a nice portrait and nothing more. I wasn't ready to get to that stage yet.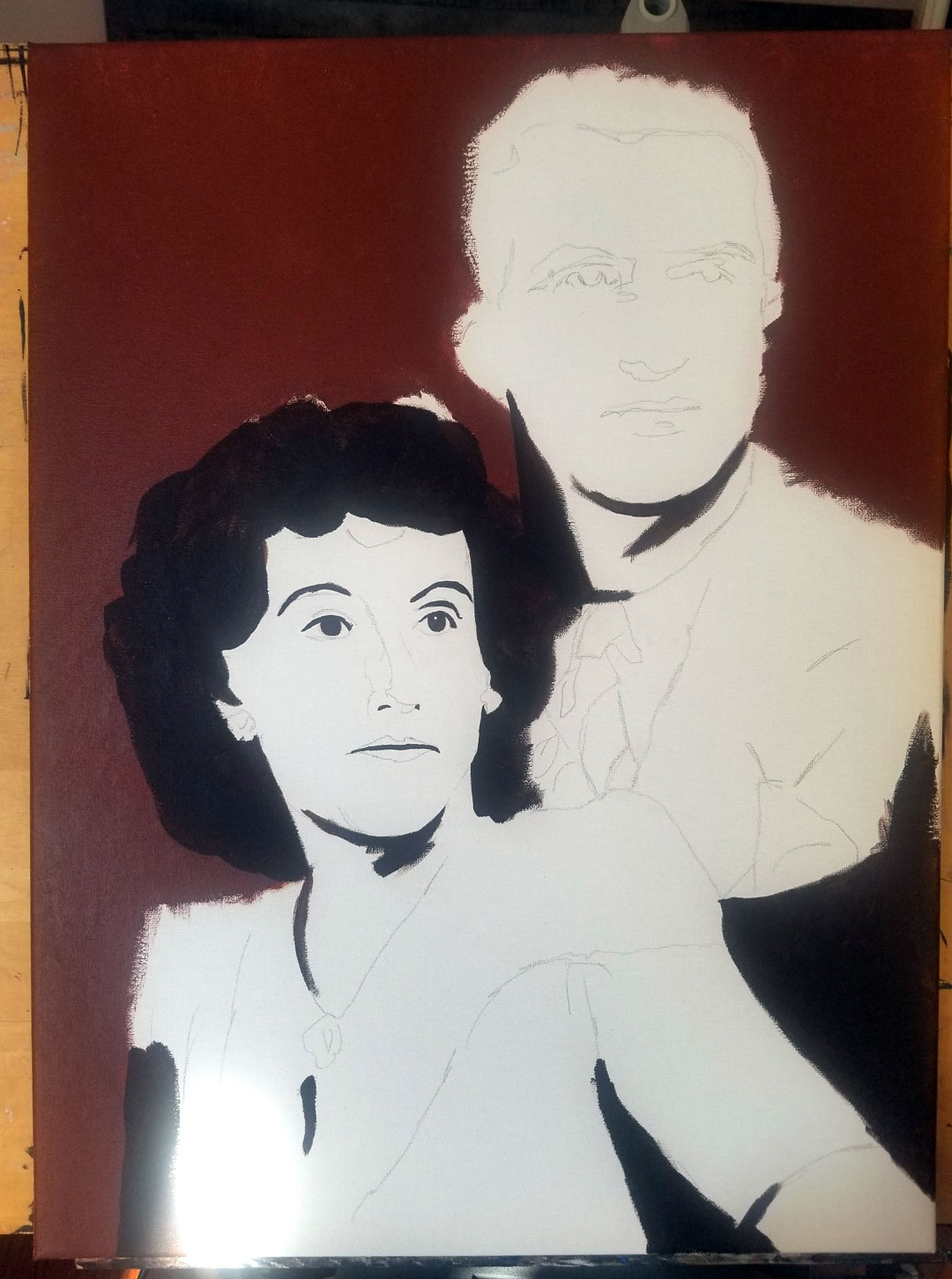 The more I have been painting the more I have begun enjoying the process again; the hardest part about a commission like this is painting someone you have never met. Other than the one photo, I don't have much of a barometer for knowing how successful I've been at capturing the likeness of this striking vintage couple.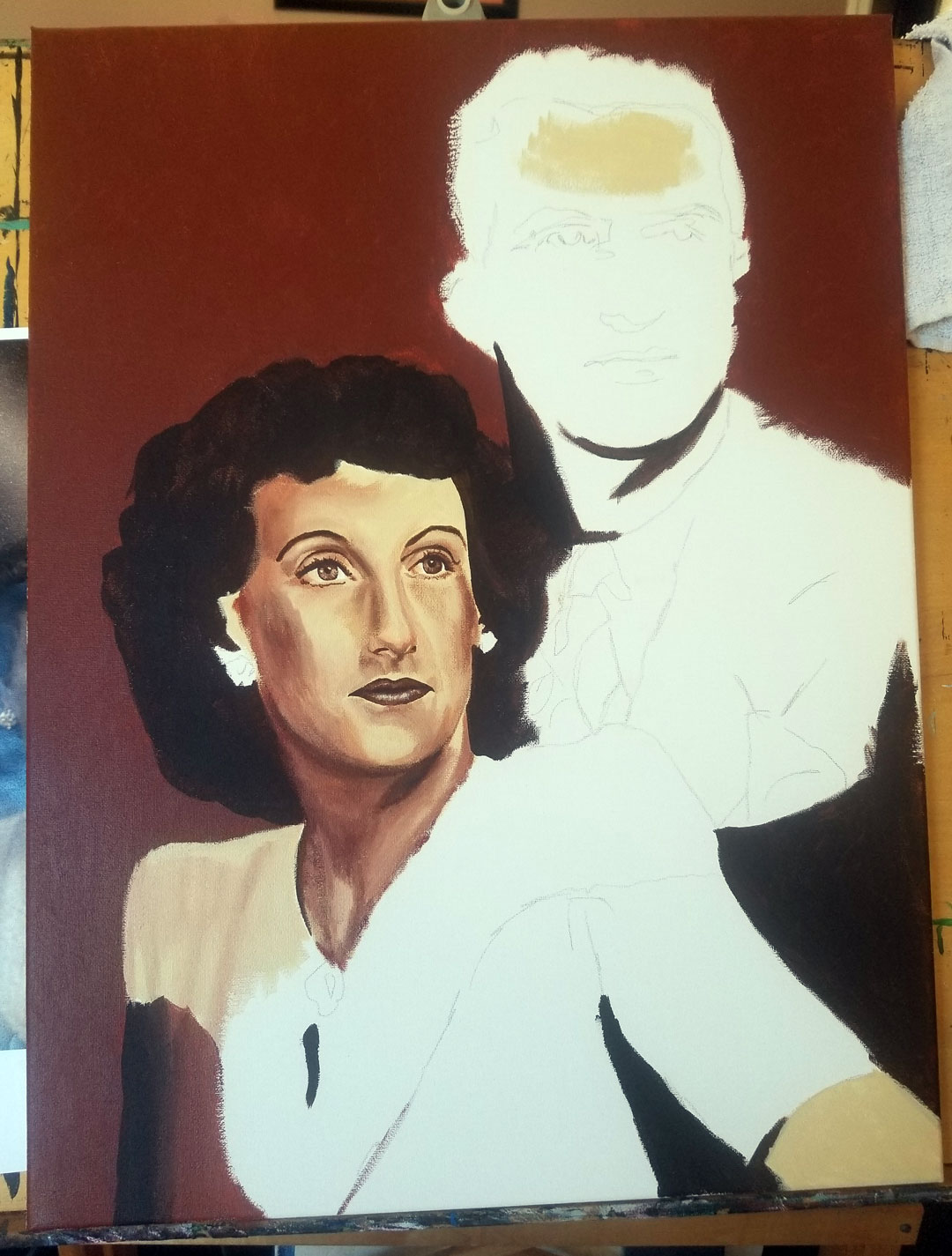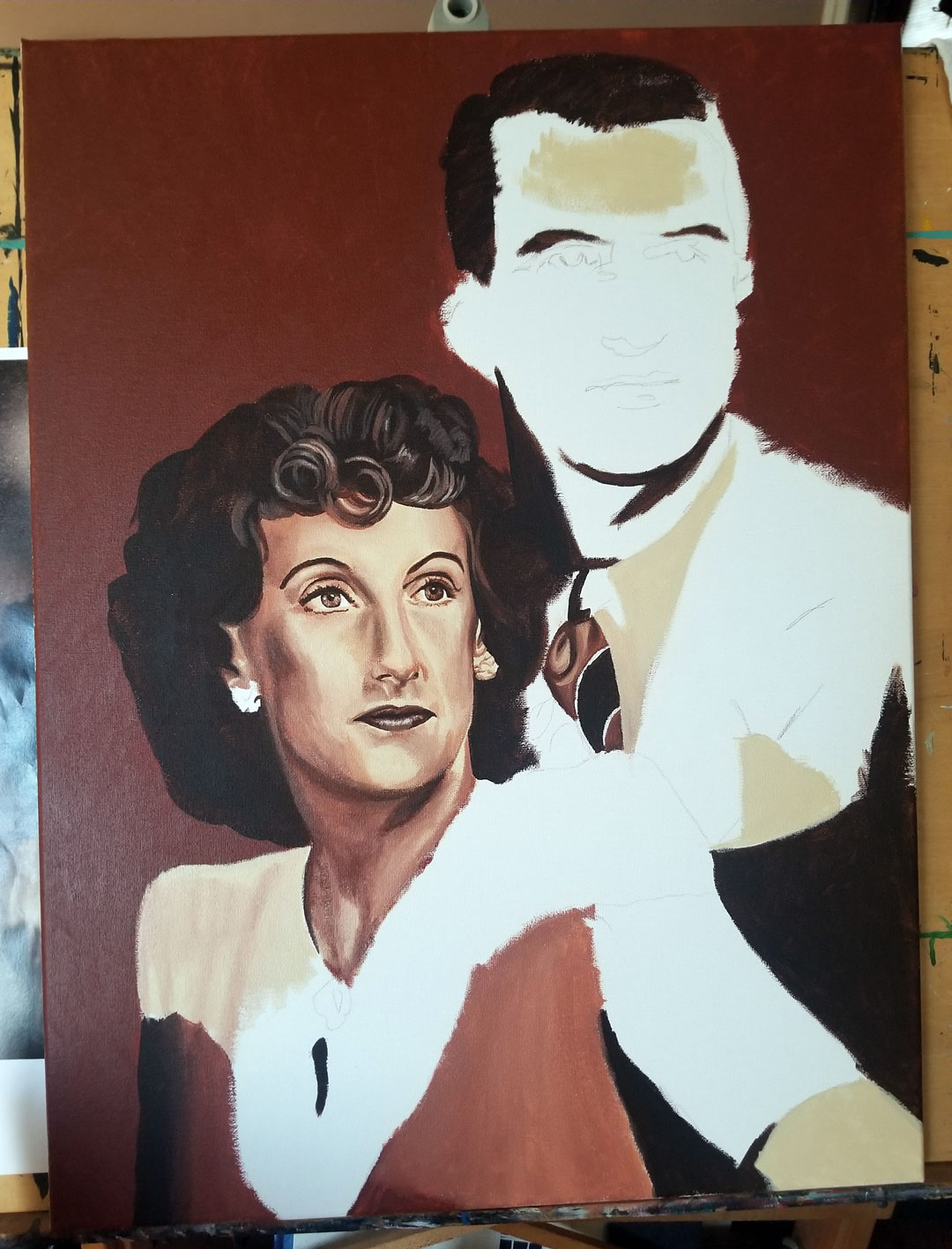 This is how it looks today; I still have a few sessions to go but so far I am pretty pleased with how it's turning out. Stay tuned for the finale!