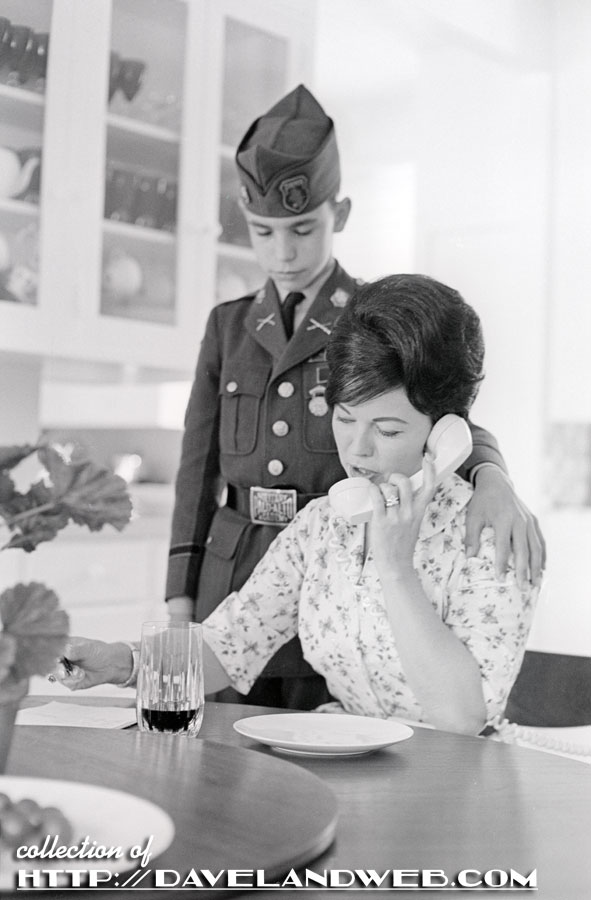 Famed LIFE Magazine photographer Alfred Eisenstaedt took these candid shots of Shirley at home in 1965. Although these may not be as historically significant as the WW2 photo showing an American sailor kissing a nurse in NYC, I think they are still pretty cool! Shirley's thirteen-year-old son, Charles Alden Junior, is with his mom in their kitchen. Although I don't know this for a fact, I'm going to make a pretty good guess that she was calling her mother Gertrude to tell her about Charlie's first day at school.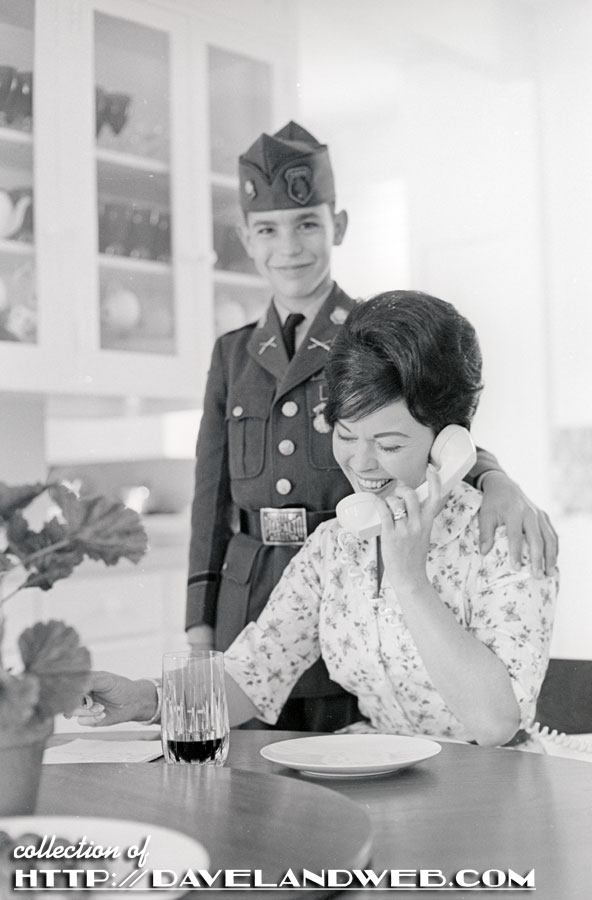 Can we take a moment to celebrate Shirley's Aqua Net hairdo?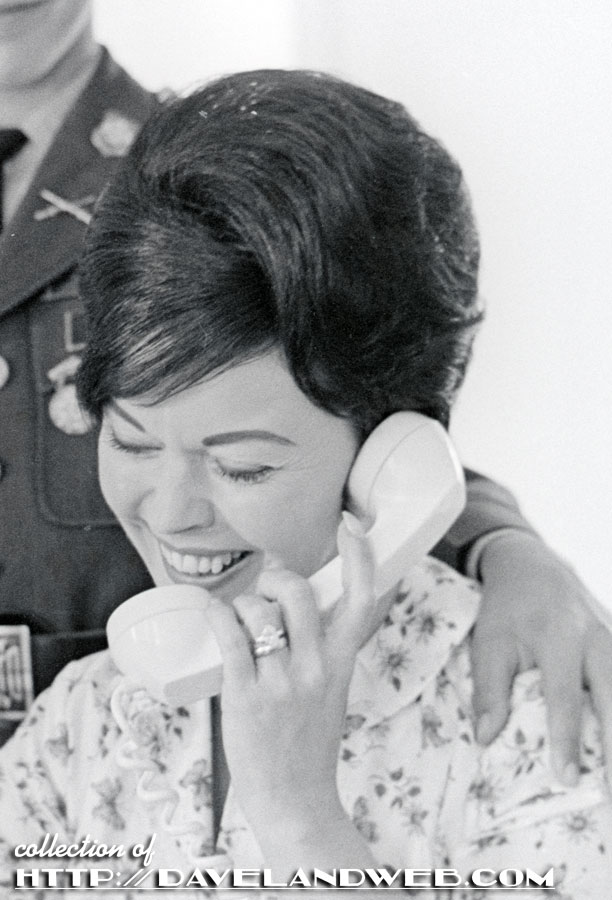 In her cupboard, you'll see a large set of Morgantown Ruby Red Glass; my grandmother had a set and I always thought they were GOR-GEOUS! Yes, Shirley had good taste.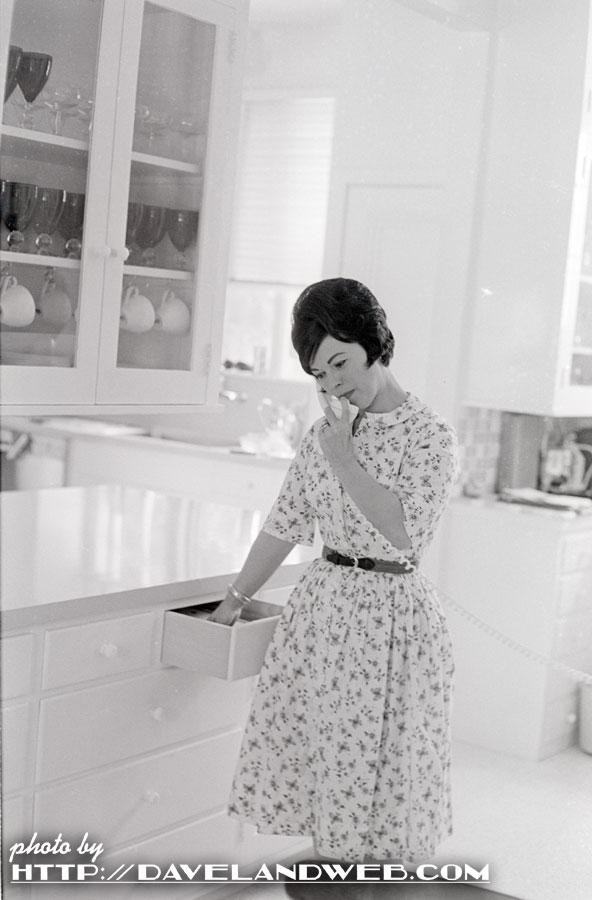 If she wasn't talking to her mother, it could have been her husband, Charles. Either way, she was very proud/animated/happy judging by the expressions on her face.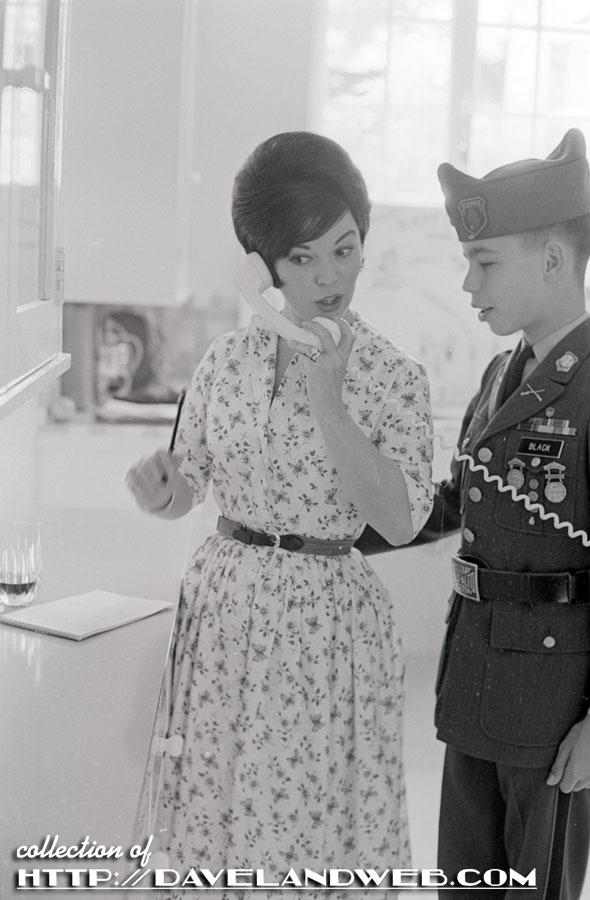 Look at that proud mother!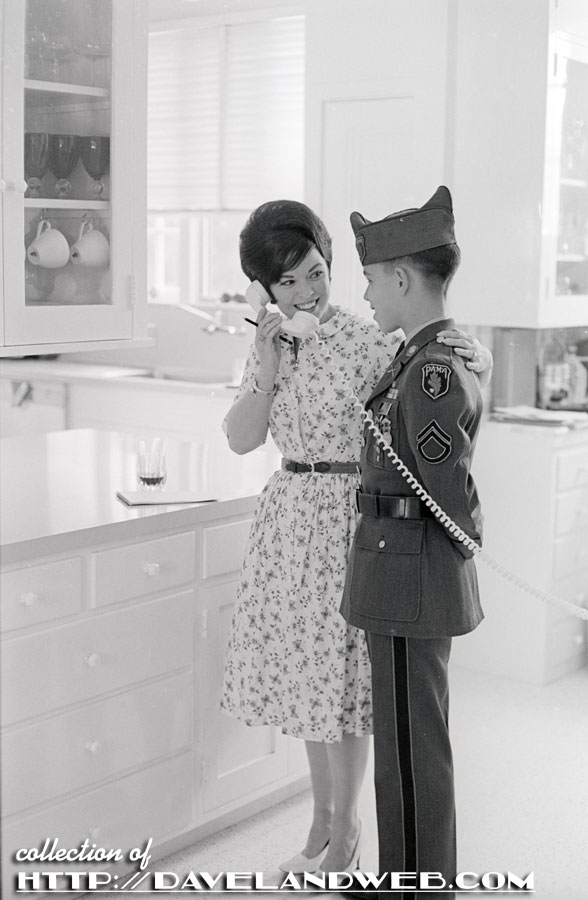 Zooming in, you can see the patch on Charlie's uniform for the Palo Alto Military Academy, a

First through 9th grade all-male boarding & non-boarding military school. In 1973, the Academy merged with Harker school, and relocated to San Jose.