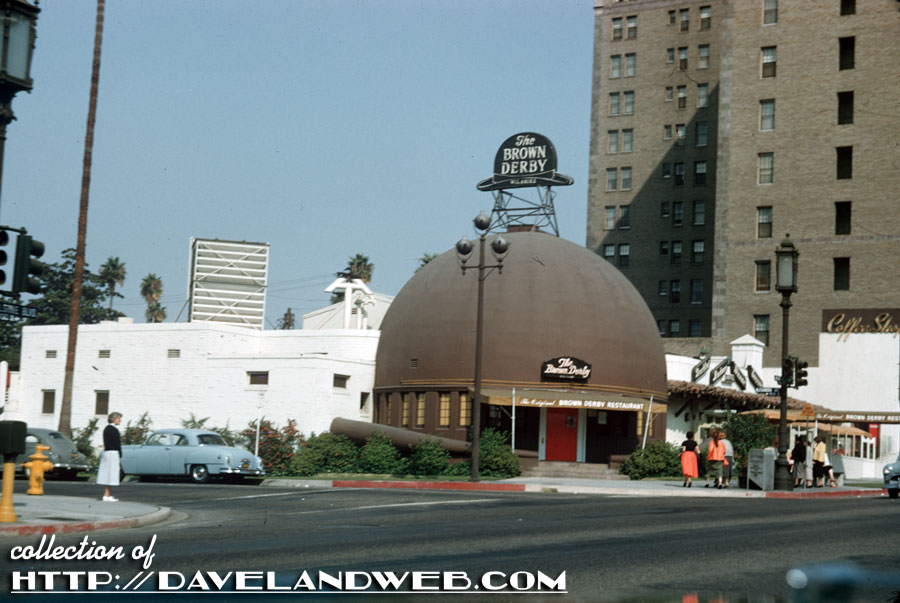 Slides of the original Brown Derby restaurant are difficult to come by (at reasonable prices, at least!). Somehow I recently scored this 1954 shot of the original Wilshire Boulevard location which opened in 1926. We need more buildings in the shape of a hat, don't you think? Gotta' get closer for a view of the entrance area: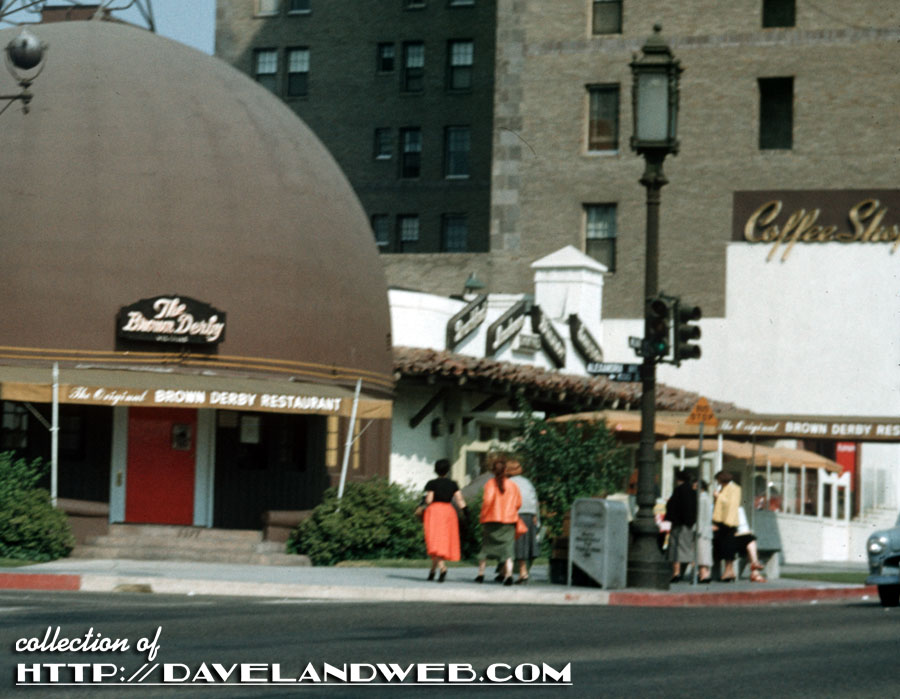 A previously posted shot of the roof and sign from 1963: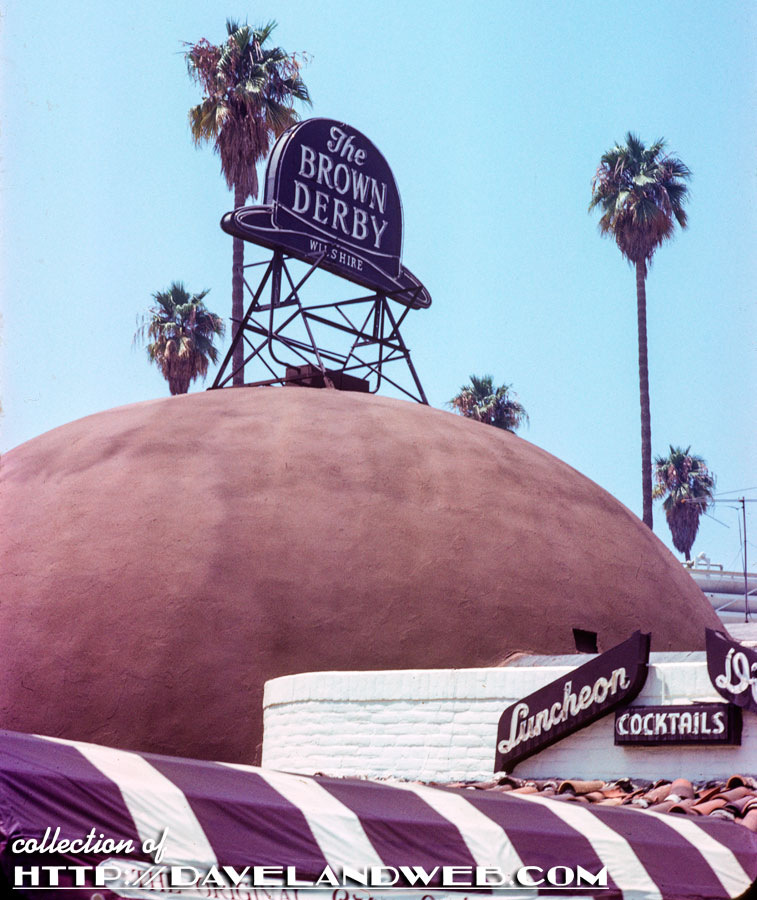 A closeup of the sign: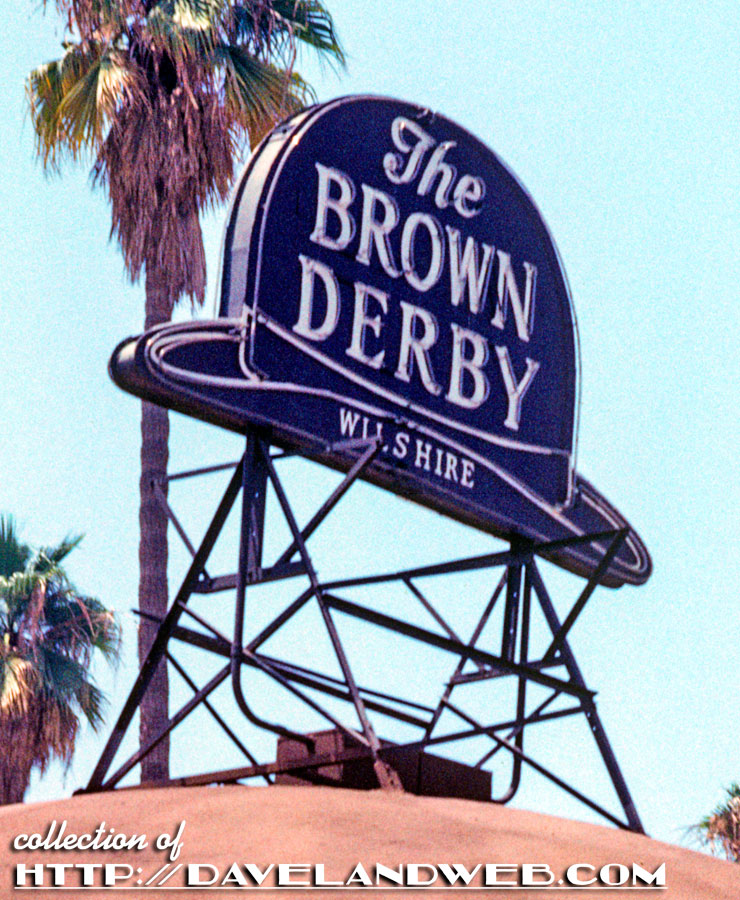 By the 1980s all the original Brown Derby Restaurant locations had closed, and in 1987 the brand was licensed to the Walt Disney Company. I had the pleasure of visiting the Walt Disney World location in 2010; they did a damn good job recreating the look and feel of the original. Here's their version of the sign: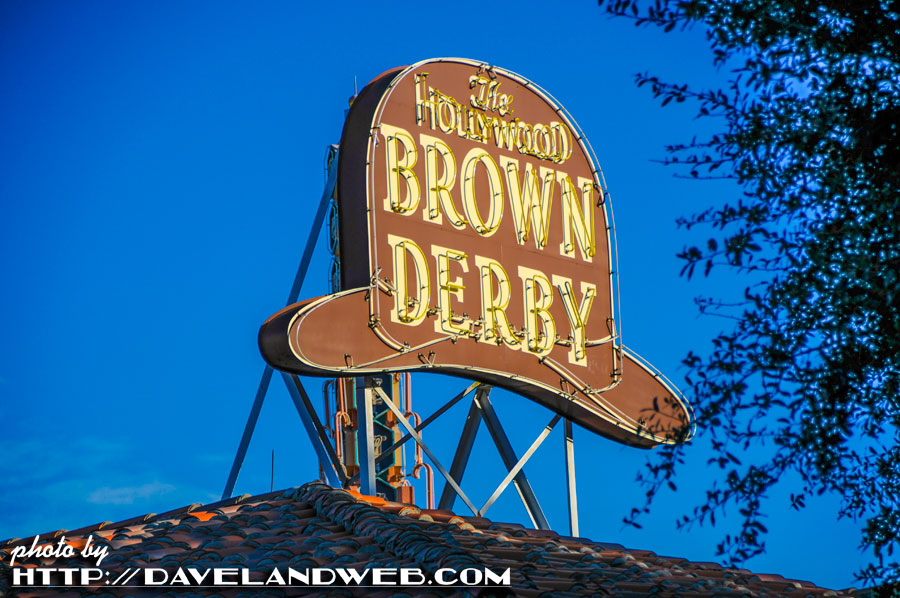 I was most excited to try their Grapefruit Cake, which was delish: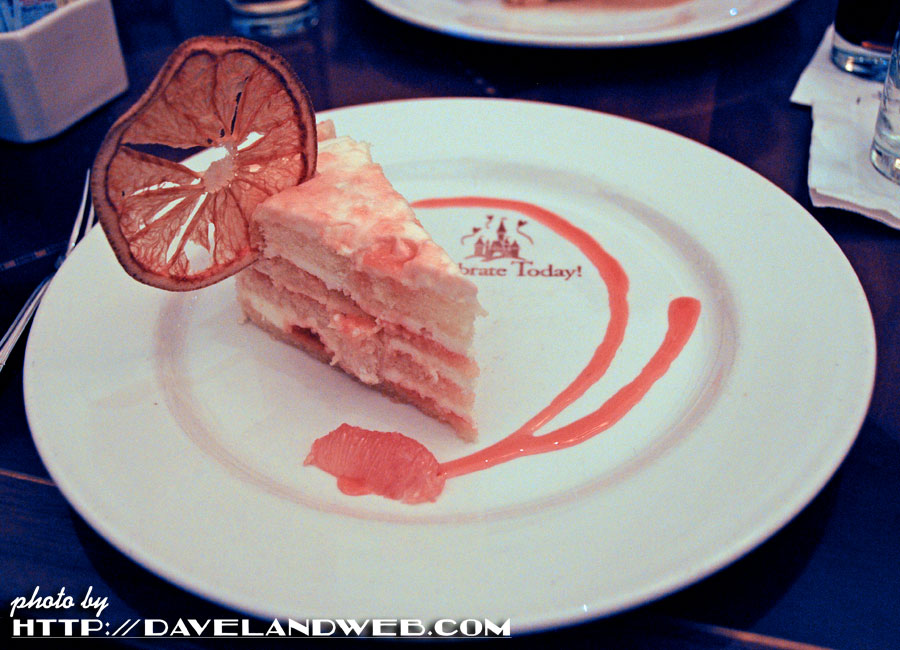 Want the recipe? Of course you do.
Brown Derby Grapefruit Cake
1 1/2 cups cake flour
3/4 cup sugar
1 1/2 tsp baking powder
1/2 tsp salt
1/4 cup water
1/4 cup vegetable oil
3 eggs, separated
3 tbsps grapefruit juice
1/2 tsp grated lemon rind
1/2 tsp cream of tartar
Brown Derby Grapefruit Cream Cheese Frosting
2 - 6oz packages cream cheese
2 tsp lemon juice
1 tsp grated lemon rind
3/4 cup powdered sugar 6 to 8 drops yellow food coloring (optional)
1 -1 lb can grapefruit sections, or fresh grapefruit in segments
Sift together flour, sugar, baking powder and salt in mixing bowl. Make a well in center of dry ingredients. Add water, oil, egg yolks, grapefruit juice and lemon rind. Beat until very smooth. Beat egg whites and cream of tartar separately until whites are stiff but not dry. Gradually poor egg yolk mixture over whites, folding gently with a rubber spatula until just blended. Do not stir mixture. Pour into an ungreased pan. Bake at 350 for 25 to 30 minutes, or until cake springs back when lightly touched with finger. Invert pan on cake rack until cool. Run spatula around edge of cake. Carefully remove from pan. With serrated knife, gently cut layer in half. Let cream cheese soften at room temperature. Beat cheese until fluffy. Add lemon juice and rind. Gradually blend in sugar. Beat until well-blended. Add coloring. Crush several grapefruit sections to measure 2 teaspoons. Blend into frosting. Spread frosting on top of bottom half of cake. Tap with several grapefruit sections. Cover with second layer. Frost top and sides, and garnish with remaining grapefruit pieces.
Final part of the recipe: invite me over for a large piece. Below is a shot of one of the original Brown Derby neon signs, which is now part of the Neon Museum in Glendale's collection: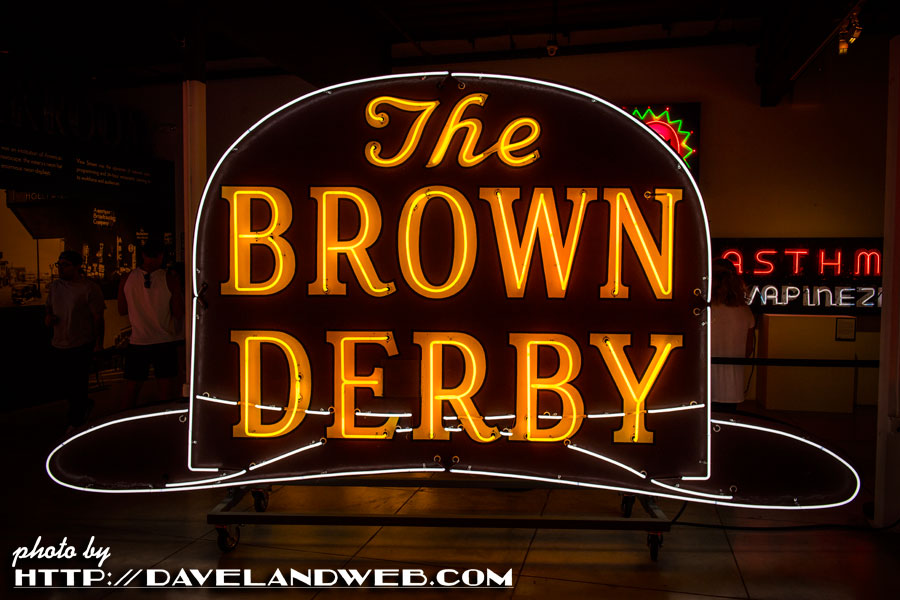 And just for Lou & Sue...a shot from one of the funniest "I Love Lucy" episodes which took place at the Brown Derby (but was filmed on a soundstage):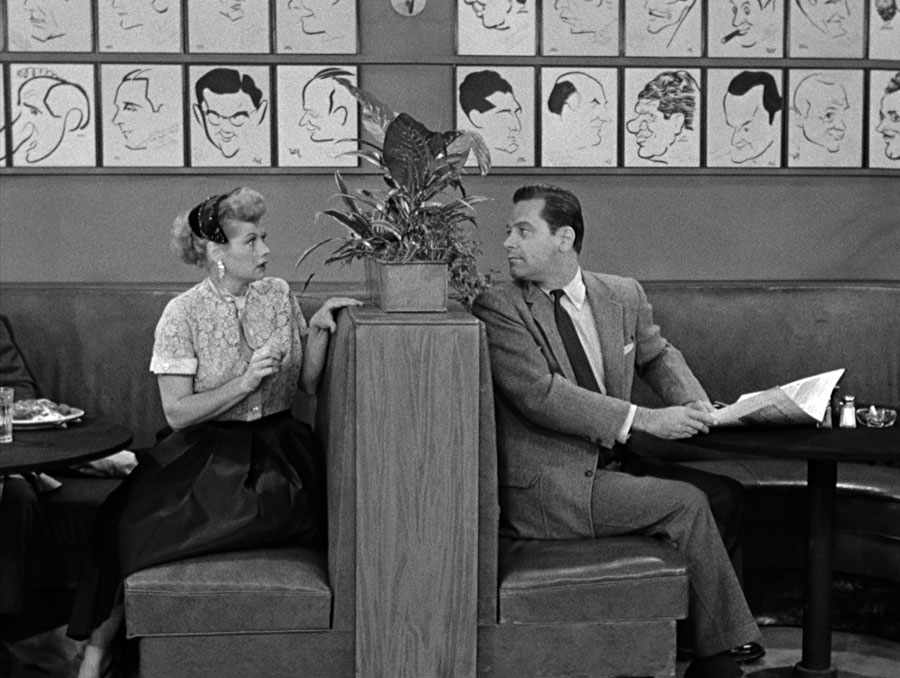 See more Brown Derby Restaurant photos at my
main website.